Thanksgiving Themed Cutting Practice Pages
Affiliate and Referral links are used below to promote products I love and recommend. I receive a commission on any purchases made through these links. Please see my disclosure policy for more details.
We've been focusing on scissor skills with my 5-year-old daughter lately and I wanted to create some fun themed cutting practice pages for her. With Thanksgiving right around the corner, I created these Thanksgiving-themed cutting practice pages as a free printable download and wanted to share them with you today.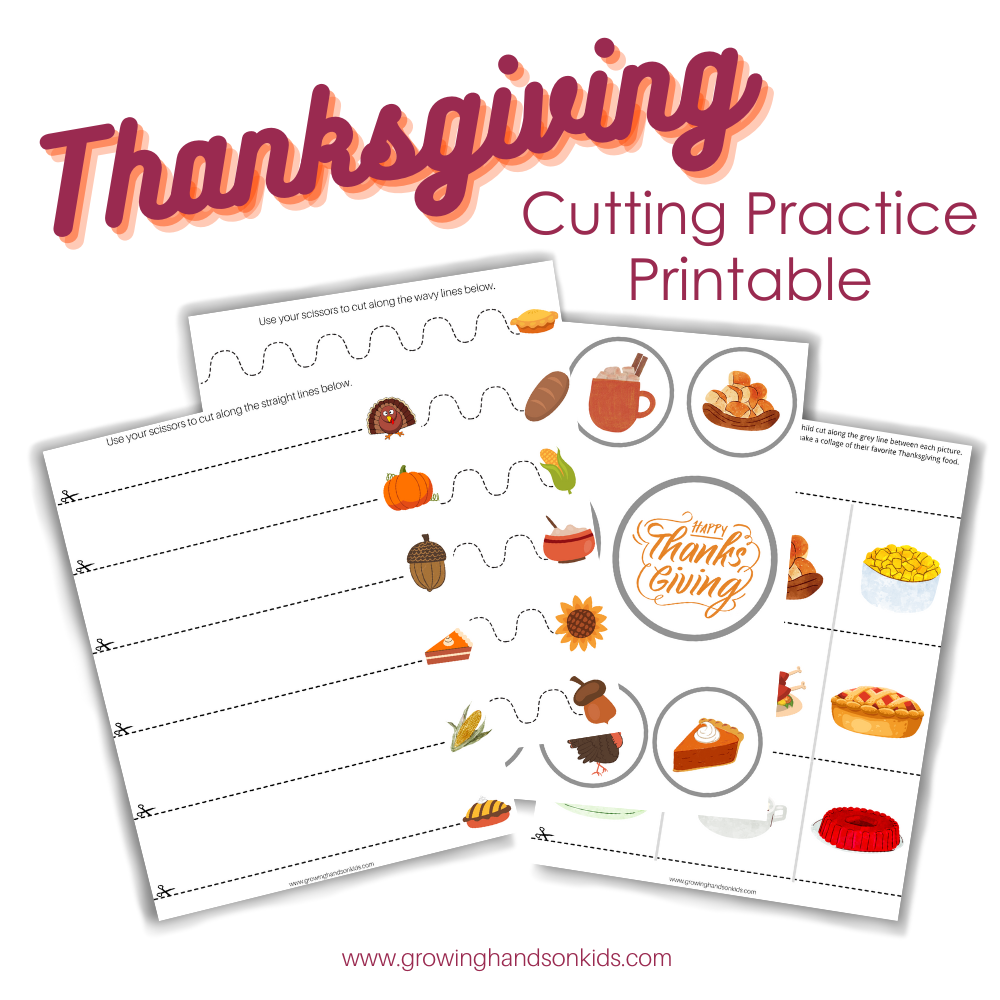 Importance of Scissor Skills
Scissor skills are an important visual-motor activity for preschool and kindergarten-age children. Some of those skills include:
Scissors to Use with These Cutting Pages
I like to recommend a variety of scissors depending on where your child is skill-wise. If your child is just starting out with scissors, I would begin with either safety scissors or spring-action scissors.
If you are working with an older child or a child who has mastered holding and opening the scissors correctly, you can try these scissors:
And if you need some adapted scissor suggestions for those struggling, I like these options:
Get You Thanksgiving Themed Cutting Practice Page Download
Enter your e-mail address below to get your free download. Head to your email inbox to confirm your subscription and get your free download.
Your download will automatically be sent to your computer after you confirm your subscription in the email.
You'll also receive all the latest child development tips, tools, and strategies from Growing Hands-On Kids each week.
If you would like more resources like this one, check out the links below.