Welcome to Growing Hands-On Kids!
(formerly Golden Refections Blog)
Encouraging Independence, one activity at a time.
---
My name is Heather, I am a Certified Occupational Therapy Assistant turned hands-on activity and therapy blogger. I love to share my passion for homeschooling, child development, and raising my children in a Christian home.
What You Can Find on Growing Hands-On Kids
MY LATEST VIDEOS
My journey of encouraging independence, started when I was working in the school system as an Occupational Therapy Assistant. I loved working with the kids and finding fun ways to work towards their goals.
Fast forward to having my own children, I found a love of the Montessori education method or model and realized it fit in very well with my background in Occupational Therapy (OT). So I use both models with setting up activities for my almost 4-year-old daughter and 1-year-old son.
With that in mind, you will find 6 main themes on the blog:
Hands-On Activities – for babies, toddlers, preschoolers, and kindergarteners, plus a few homeschooling ideas are thrown in.
Child Development – includes child behavior, infant, toddler and preschooler development, fine motor and gross motor development.
Occupational Therapy Tips – includes ideas for parents, teachers, and therapists, along with handwriting and sensory activities and ideas.
Special Needs – focuses on child behaviors, developmental delay, Autism Spectrum Disorders, Sensory Processing Disorder, and ADD/ADHD.
Behavior & Sensory Processing – One of my most popular series on the site takes a look at behaviors and sensory processing.
I also enjoy making free printables, and you can find those over on my free printables page.
Another easy way to get started is to visit my Start Here page which lists some of my more popular posts and other resources for you.
About Heather of Growing Hands-On Kids
I am a homeschool graduate and attended college to become a Certified Occupational Therapy Assistant. The same year I graduated, I also married my college sweetheart, David. I began my career in the geriatric/nursing home population and then moved on to the pediatric/public school setting, which is where my love for fine motor, handwriting, and sensory activities for children started.
In May of 2013, my husband and I decided I would be a stay at home mom and take care of our 1-year-old daughter full time. It is a decision I have not regretted. We plan to homeschool both children. I also use Montessori inspired and hands-on learning activities along with my child development background from Occupational Therapy.
My blog originally started with the name Golden Reflections (named after our two Golden Retriever dogs) and I kept that name along with Golden Reflections Blog until July of 2014.
At this point, I knew I needed a change in order to make everything flow and fit with what I was wanting to do with the site. So Growing Hands-On Kids was born.
I am still in the process of fixing up old posts and moving things around in the new categories and navigation on my site, but I think it will all be easier for you to find what you are looking for (if I can ever get it done, ha!).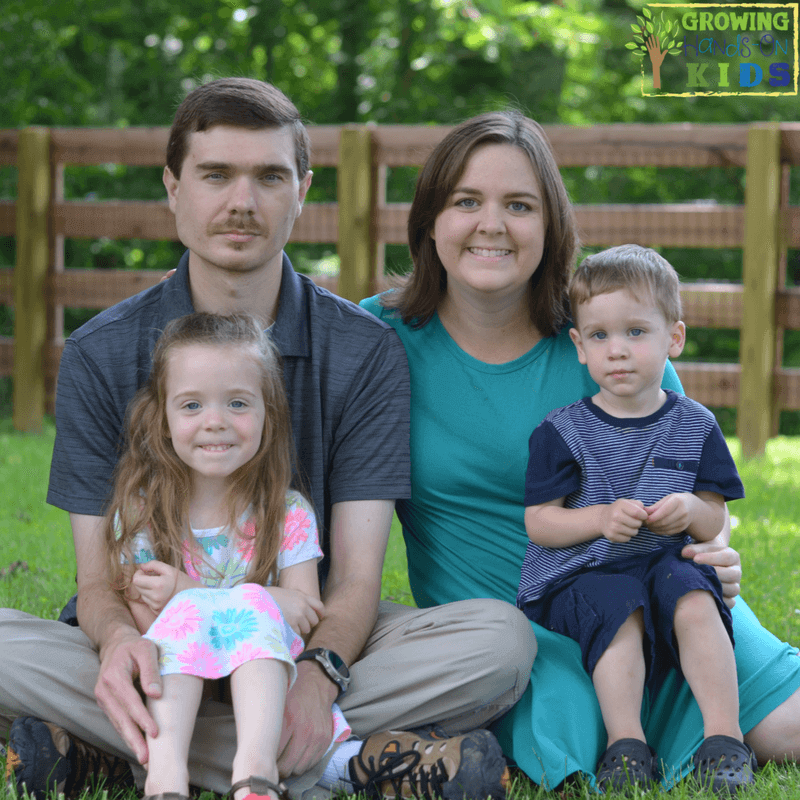 My family, husband David and two children, Ellie (age 5) and Ben (age 2).
Resources for Growing Hands-On Kids
You can visit my shop page to see all of the ebooks and other resources I offer here on GHOK.
I am the author of Basic Shapes for Beginners, a Hands-On Approach to Pre-writing Strokes for Preschoolers and Basics of Fine Motor Skills – Developmental Activities for Kids.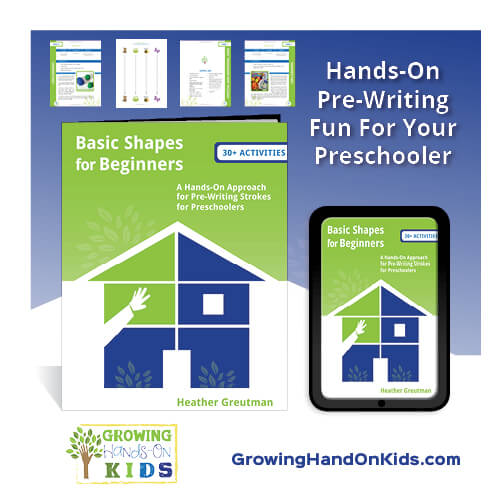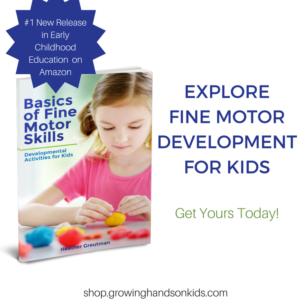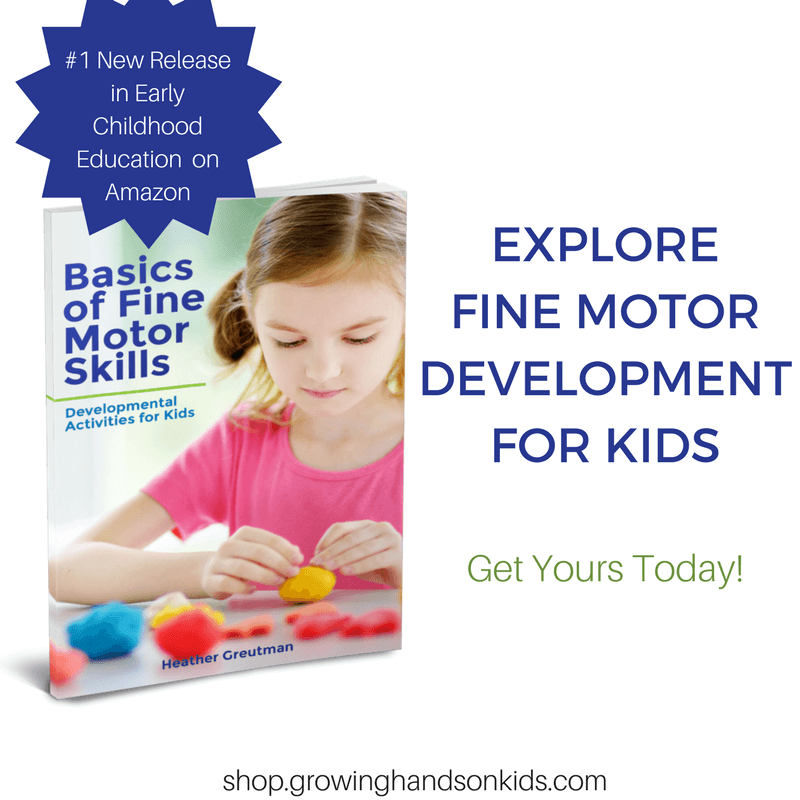 I have also authored and co-authored some wonderful books, which are listed below:


You can also get to the FREE PRINTABLES I offer here.
Other Places Heather Writes
I have written guest posts and other articles from time to time around the internet. You can find some of them below.
Contact Growing Hands-On Kids
I would love to hear from you. You can find me on Facebook, Pinterest, Twitter, Google+, and Instagram.