Scissor Practice Activities for Children
Affiliate and Referral links are used below to promote products I love and recommend. I receive a commission on any purchases made through these links. Please see my disclosure policy for more details.
It's time to get our scissor practice on! After hearing many teachers and therapists talk about how children struggle with scissor skills, I want to help you feel confident in setting up scissor practice activities for your children.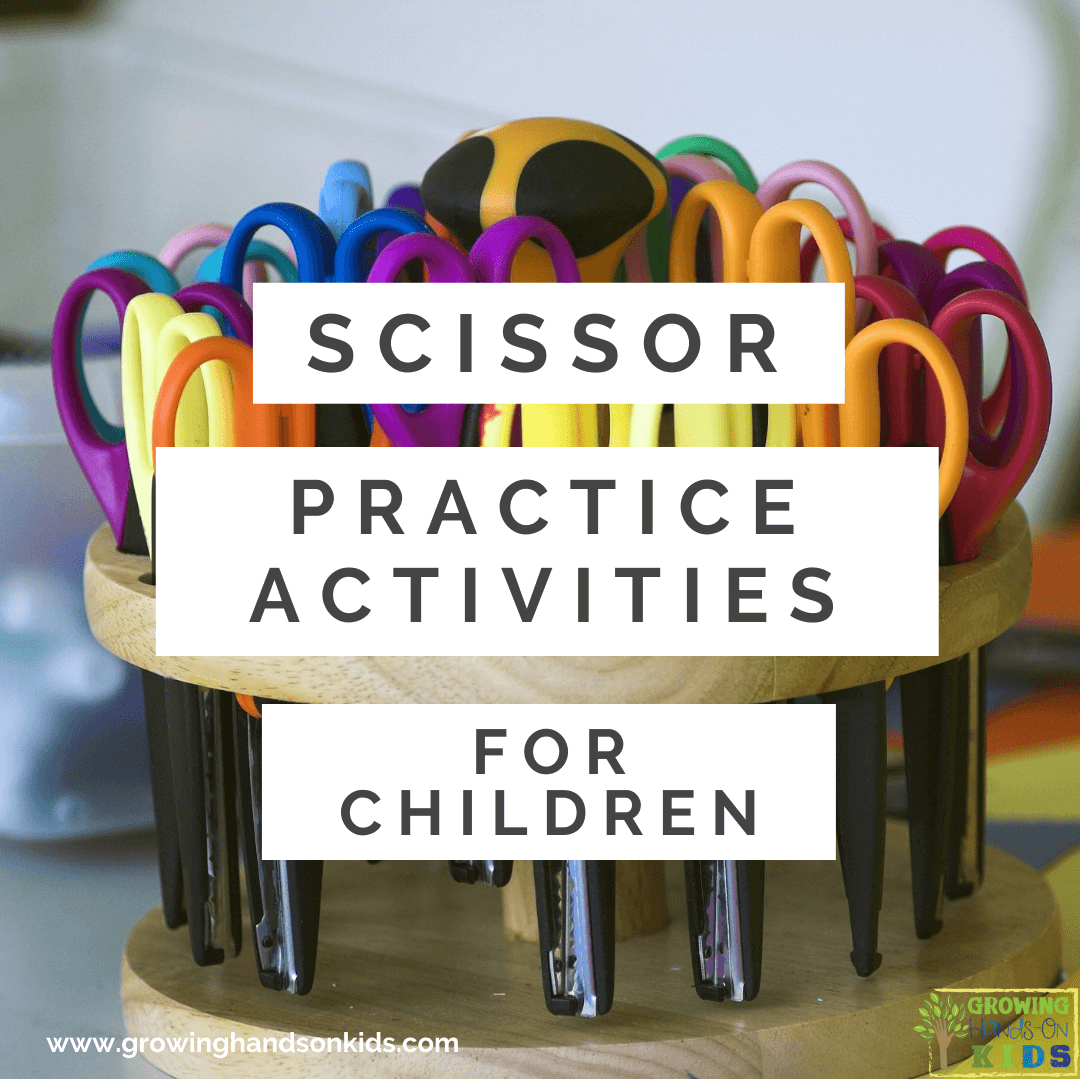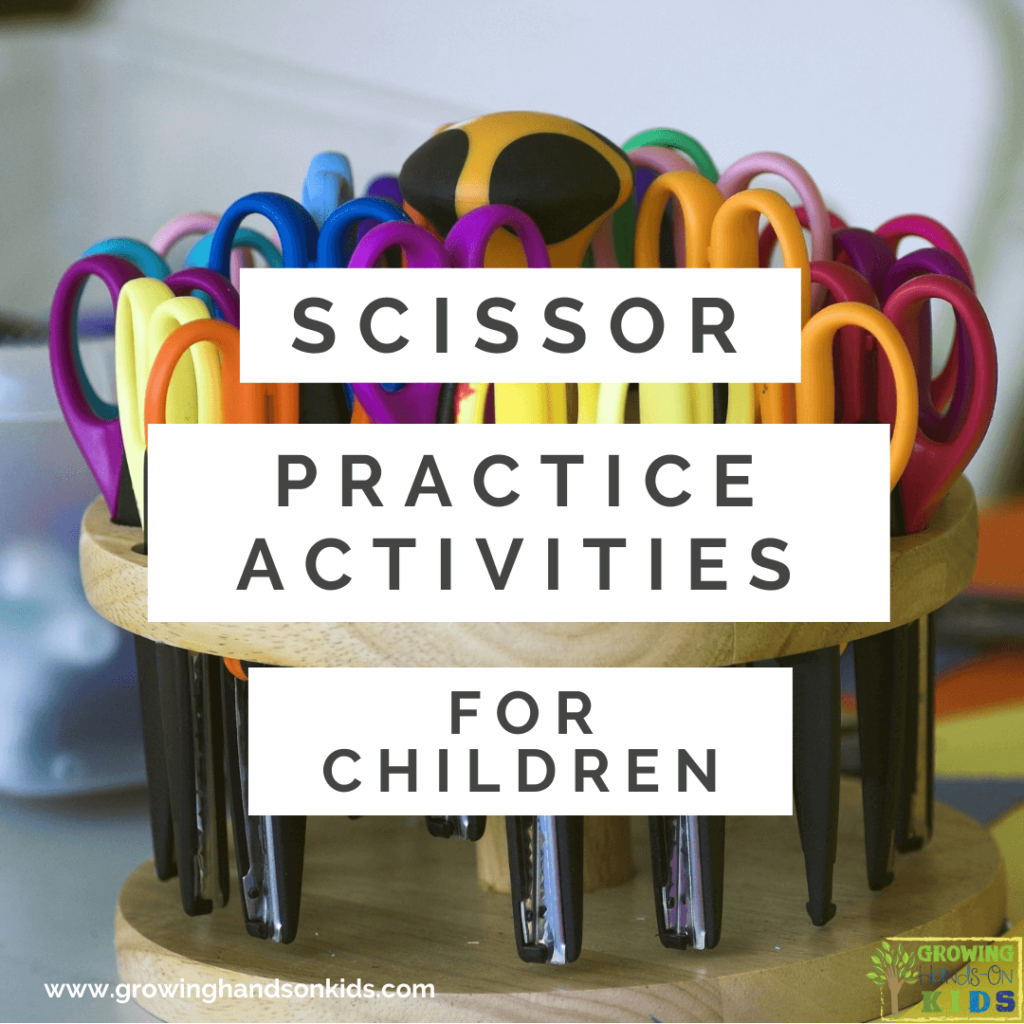 As with many things in child development, there is a developmental progression that children follow when it comes to scissor skills. You can read about that over at my blog post here: scissor skills development checklist.
But what does this look like functionally and practically?
First, let's talk about the tools you need.
Playdough Scissors
I like to start scissor practice around 2-3 years old with play dough scissors. These scissors are not sharp and can really only cut playdough or clay. They are the perfect way to introduce scissors without worrying about your child cutting their hair or other items you don't want them to.
This age is really just about introducing the scissors and having them get used to holding them and opening and closing them.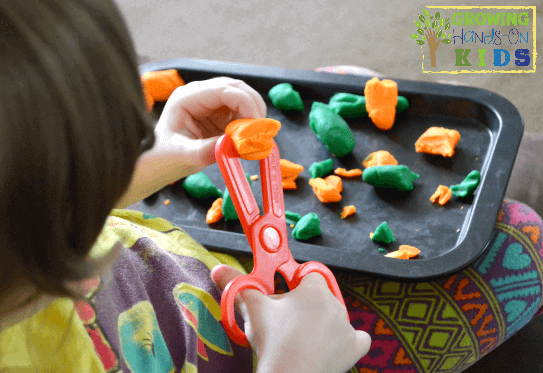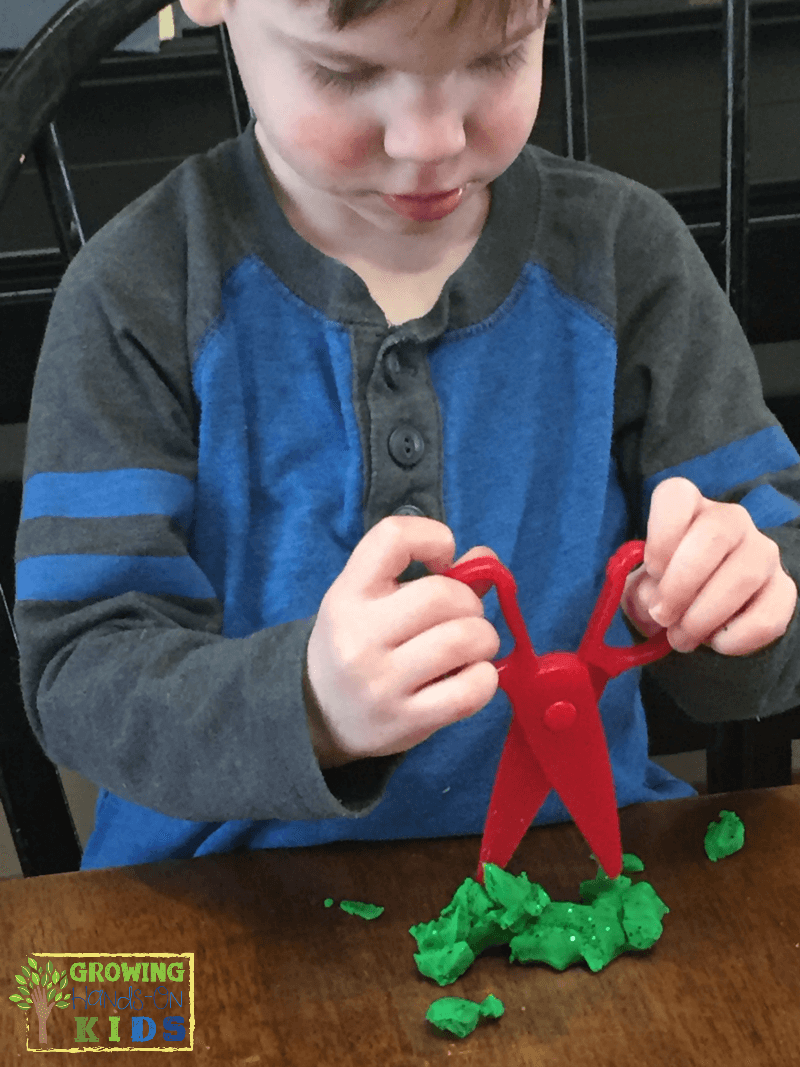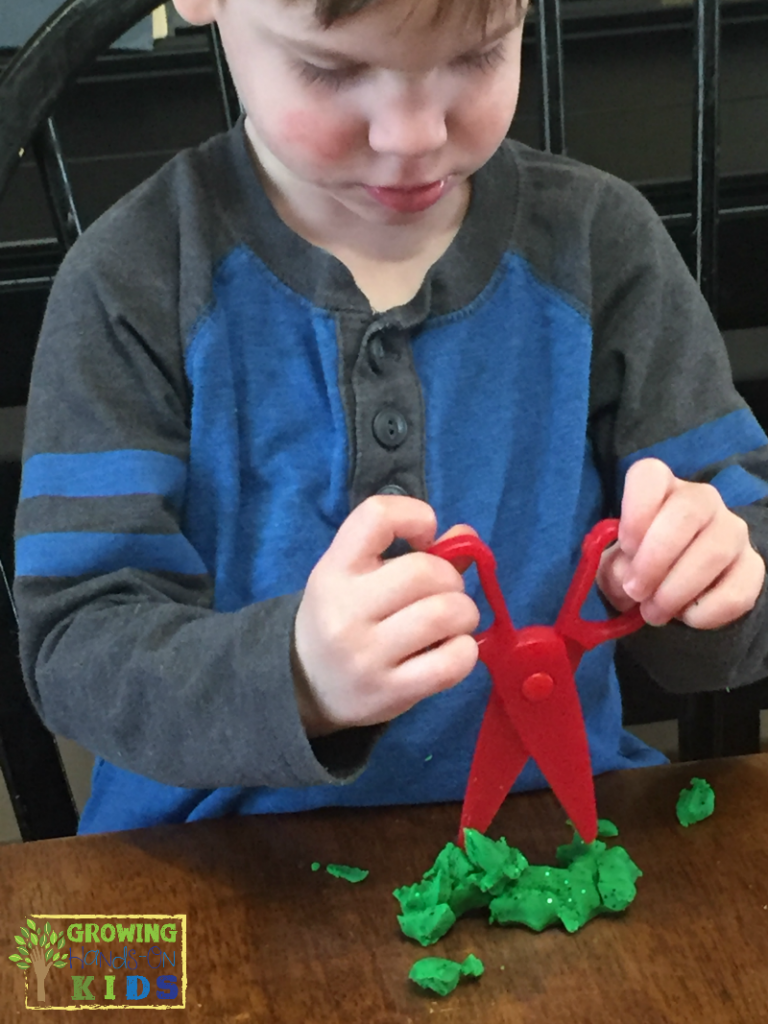 Tearing Paper
Another great activity for this age is tearing paper. This helps to strengthen the hand and fingers for when they will need to hold the paper while cutting. It's a great way to work on pincer grasp and strengthening, which is needed for not just scissors, but also handwriting.
You can save old wrapping paper and have them tear it or make some great paper tearing crafts. Here are some suggestions:
Scissor Tools
Now we are headed towards age 3-4 and we can expect our kids to start making snips on the paper and cutting small lines. Having the proper tools available is important, so allow me to explain briefly.
Hand dominance is also still developing at this time. Do not force a certain side with any fine motor activity. I like to place the scissors in the middle of the table and have the child pick them up with whichever hand they choose.
Once they choose a side, I encourage them to keep using that side throughout the entire activity. If they choose a different side next time, that is okay. Again, I encourage them to use the same side they chose for the entire activity.
Eventually, you will notice them picking a consistent side. This is why having right or left-handed scissors available is important. YES, there is a difference. A child who is consistently using their left side will get frustrated using right-handed scissors because they won't cut as well.
You may see some scissors that say they can be used for left or right-handed. Oftentimes, these scissors are still not ideal as they don't cut as well. But you can definitely test them.
If a child is struggling with opening and closing the scissors with one hand, then you can also try some of these scissors to help them out. These loop scissors are my favorite.
There are also scissors with an extra spring load to help open them back up.
Small Paper Cutting Station
When children are beginning to use scissors, it's important to give them small sizes of paper to cut with. Bilateral coordination is still developing and if we give them a huge piece of paper to cut, they are going to struggle to hold it, turn it, and cut it at the same time.
Cutting strips of paper into 6-inch pieces with lines and curve lines is a great way to start.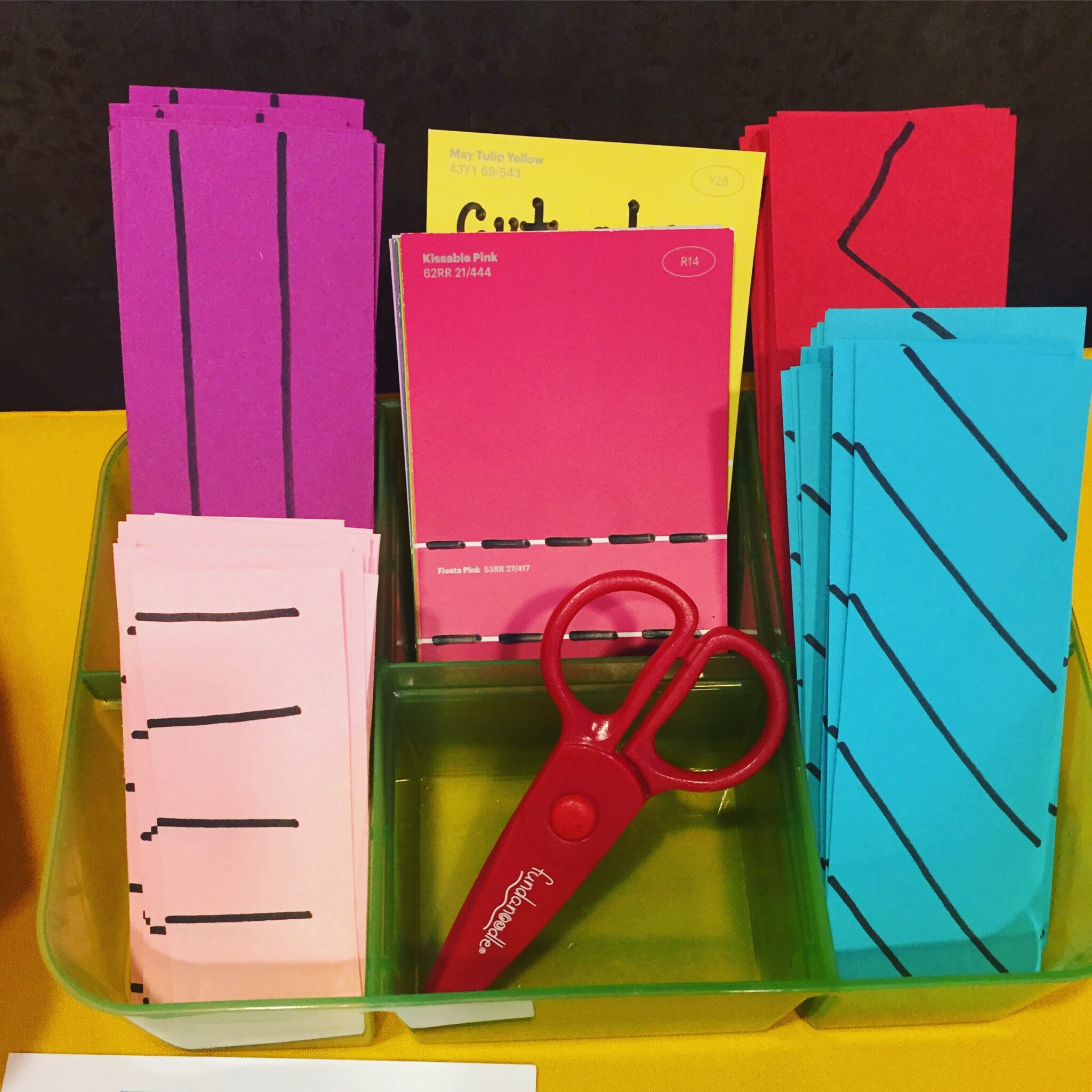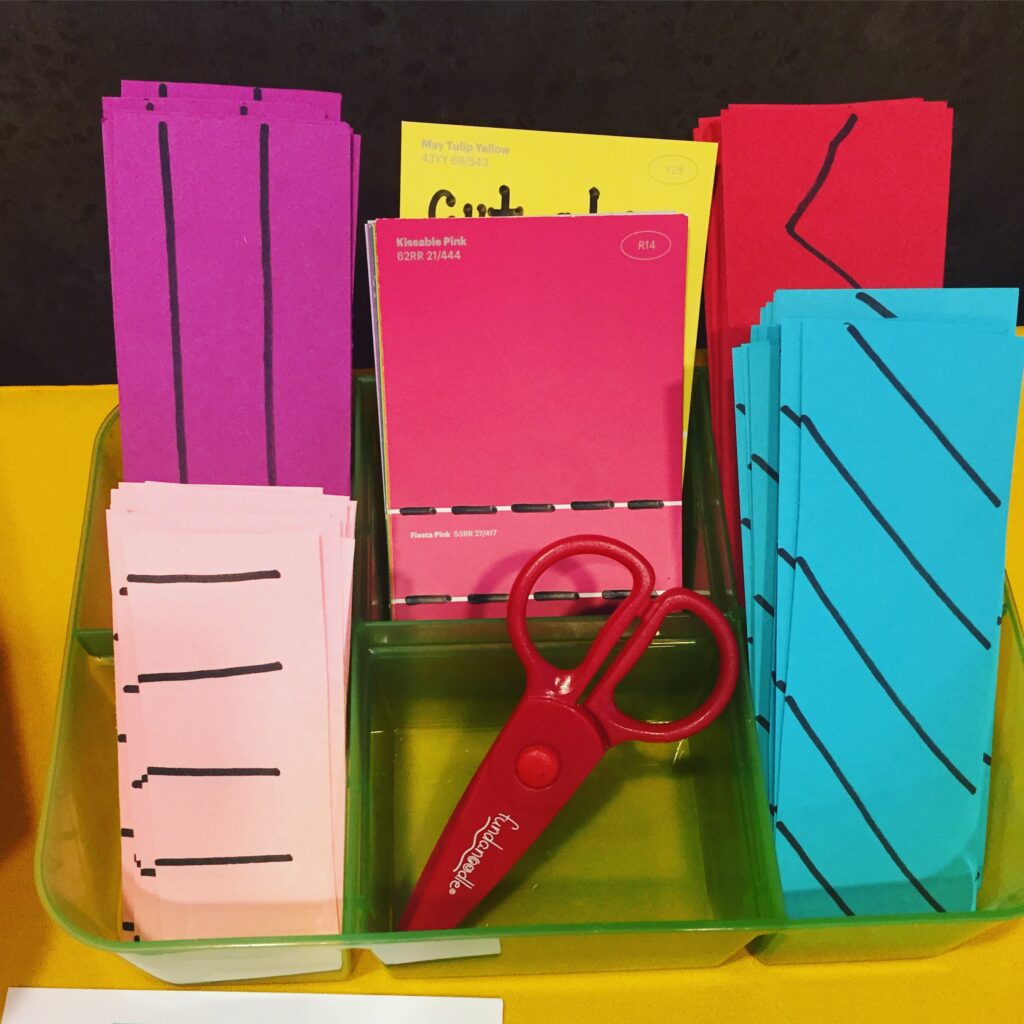 Cutting paint strips from the store is also a great way to encourage cutting practice with a smaller piece of "paper".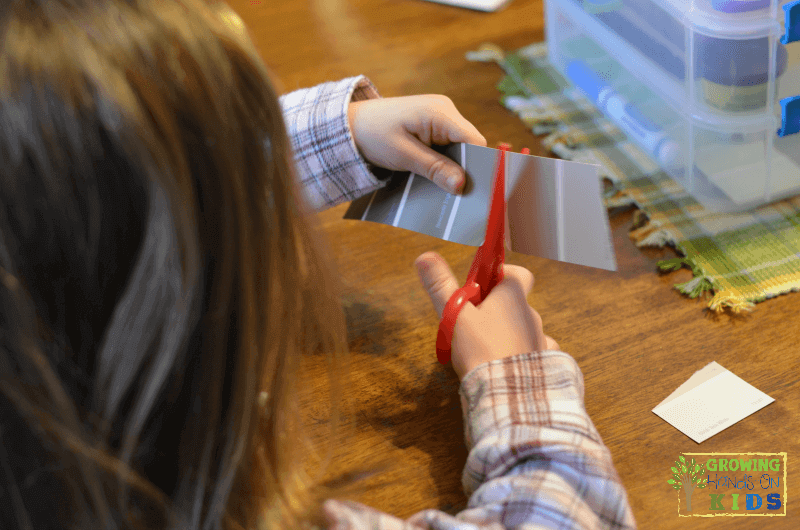 Circle shapes are not appropriate until over age 4.
Here are some more scissor practice activity ideas for this age:
Cutting Activities for PreK and Beyond
Now, you have a child who is Pre-K age or in Kindergarten. There are tons of fun ways to practice scissors skills at this age.
Remember to make sure you have scissors that are the appropriate size for your child's hands.
We can also begin to expect children to hold both the paper and turn it as they cut while cutting circles and other shapes
When a child reaches kindergarten and beyond, we can expect them to cut out more complex shapes
Here are a few of my favorite activities.
You May Also Like: