The Ultimate Guide to Telehealth for Therapists
Affiliate and Referral links are used below to promote products I love and recommend. I receive a commission on any purchases made through these links. Please see my disclosure policy for more details.
Telehealth, for the moment, is the new normal for many Occupational Therapists, Physical Therapists, and Speech and Language Pathologists. I have heard from so many of you who are looking for ways to get started and also need ideas for treatments that will work well over the internet. Today I am gathering all the latest posts and information on telehealth for this ultimate guide to telehealth for therapists.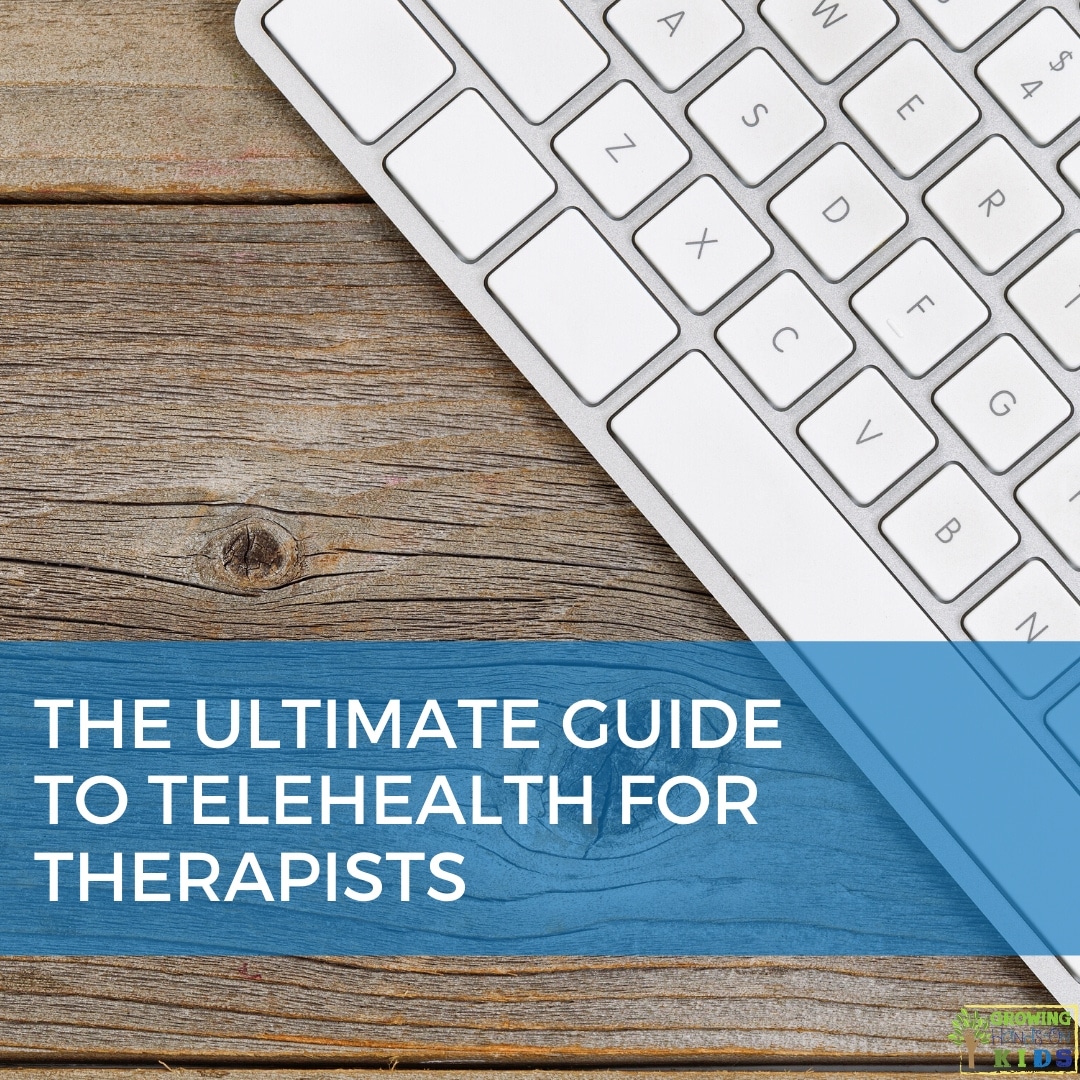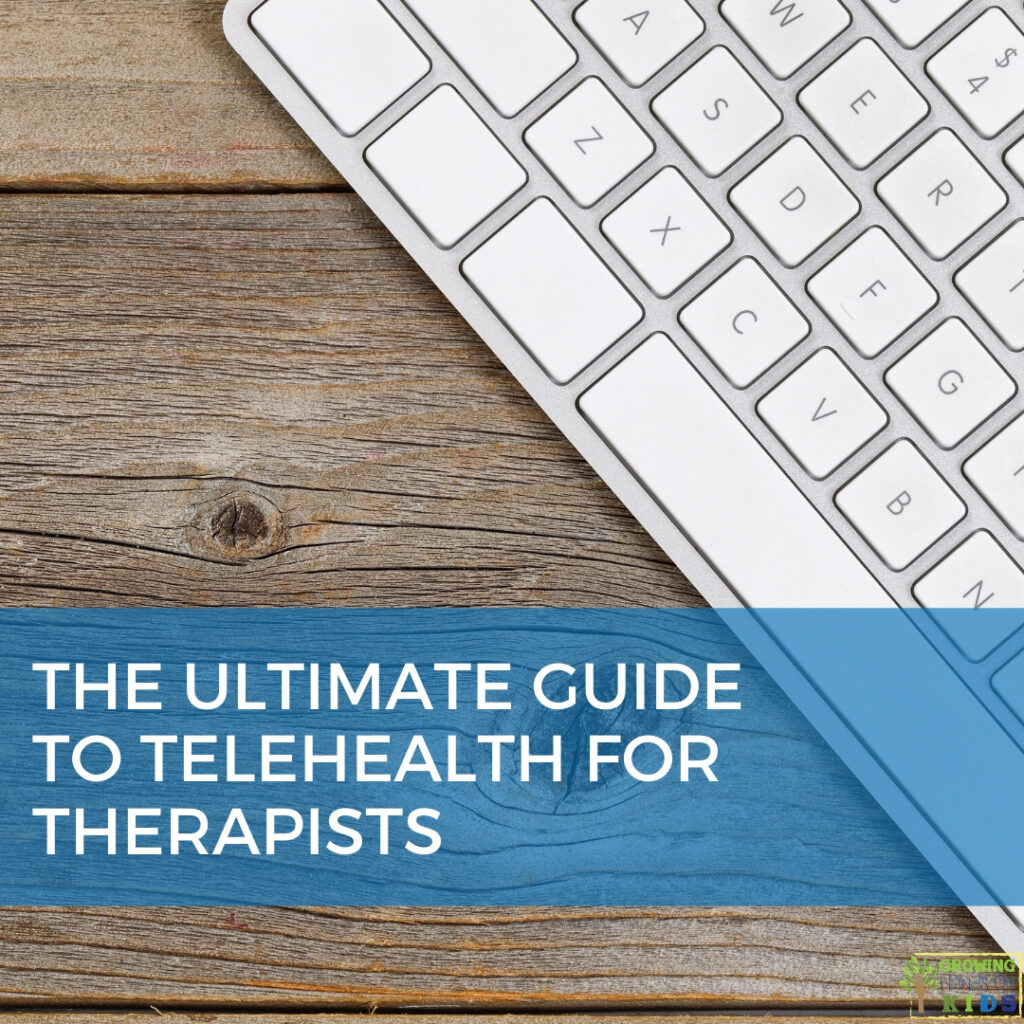 I want to be very upfront and say that I personally do not have any experience with telehealth services. With the recent school closings, many therapists have been asking me different questions about teletherapy and so I have been doing a lot of research into it.
I've been looking at the latest information from national licensing entities and also taking continuing education courses on telehealth services so that I can provide the best information for you.
If you have another suggestion or resource, please reach out to me or leave a comment below and share that idea with others.
What is Telehealth?
Telehealth is the use of information and technology services to provide health care services, information, and education between a client/student and clinician who are physically in separate locations. (AOTA, 2018).
You also may see it called teletherapy, telerehab, or ehealth services, just to name a few. There are many variations out there depending on what health care professional you are.
Telehealth is the term that AOTA specifically uses since it encompasses health and wellness services that Occupational therapy can provide. Telerehab or teletherapy terms generally don't include this verbiage when they describe the scope of services. Telehealth is the most encompassing as far as the scope of services we provide under Occupational Therapy.
Occupational therapists can use telehealth services to provide evaluations, interventions and treatments (direct services), consultation, supervision of Occupational Therapy Assistants, and monitoring (i.e. home programs).
There are a few ways you can provide telehealth services in a therapy setting. This can include using synchronous technologies, or real-time and live video formats. This is interactive and can also be used with virtual reality devices, video conferencing software or web-based programs.
Asynchronous services can include recorded video, digital photographs, communication via email or gathering data from monitoring devices, just to name a few examples.
You can read the official telehealth in Occupational Therapy Position Paper here.
For the most up-to-date information on telehealth services in regards to licensure and reimbursement, here are some links to keep bookmarked and check periodically.
OT and Telehealth – AOTA (American Occupational Therapy Association)
Telehealth Resources – AOTA (includes a link to list of telehealth laws by state)
Telehealth in Physical Therapy – APTA
Telepractice – ASHA (American Speech-Language-Hearing Association)
If you live outside the United States, check with your country or province's therapy board or governing body to see what their suggestions and regulations are for telehealth services in your country.
Canadian Association of Occupational Therapists
Health & Care Professions Council – UK
Occupational Therapy Australia
Ethical Considerations with Telehealth Services for Therapists
When you are looking at starting telehealth services, specifically in a therapy setting you want to consider the following from an ethical standpoint.
For any software you choose to use, you need to make sure it is compliant with HIPAA (health insurance portability and accountability act), HITECH (Health information technology for economic and clinical health act), and FERPA (Family Educational Rights and Privacy Act: specifically for the education setting). This is for US-based therapists, so if you live outside the US, you will want to check with your country's governing laws and regulations in regards to teletherapy services.
Note for April/May 2020: HIPAA has modified its enforcement and regulation during this time. You can find information on this here: Notification on Enforcement Discretion.
You also need to consider any challenges that might occur when offering telehealth services such as poor internet connection or coverage, higher costs for faster internet, difficulty with equipment, or difficulty with understanding how to use technology to access the services.
A client needs to be made aware of all benefits and challenges with telehealth services and also provide consent for services. This is called informed consent. A client also has the right to refuse telehealth services.
Getting Started with Telehealth
Adobe Connect and Zoom for Healthcare are the two most popular platforms when using live video for telehealth services. Doxy.me is another option.
Google Classroom and Google Hangouts are another popular option that many school districts are implementing.
If you are working in a school-based setting, be sure to check with your district for what software or programs are approved to use and what they are suggesting you do for related services.
Information on Adobe Connect can be found here. It is a subscription based service.
Zoom for Healthcare can be found here. It is also a subscription based service.
Doxy.me access is located here. You can sign up for free.
Google Classroom and Google Hangouts can be found here.
If you are unsure of what program to try, my friend Colleen at The OT Toolbox has a post on the best platforms for telehealth services here.
Here is another post from Your Therapy Source on Occupational Therapy Teletherapy and other related services using the TheraPlatform software.
My friend Jaime at Miss Jaime OT has a great video interview on teletherapy for school-based Occupational Therapists.
My friends over at The Inspired Treehouse also have a great post on how to start Telehealth for Occupational Therapists and Physical Therapists here. They specifically mention school-based services in this post.
If you like podcasts, this is a great podcast from The OT Schoolhouse on Telehealth.
And finally, if you would find it helpful to read about one therapist's personal experience in starting telehealth services, Your Kids OT has a great post all about that here.
Activities for Telehealth Therapy Services
It may seem challenging to come up with activities that translate well over live video with a student. Or maybe you are looking for home program ideas.
I have gathered many links to resources I have found that give specific ideas for telehealth. Or they may be ideas that you can suggest for parents to use in a home setting while you are consulting via email or live video conferencing.
I will also be adding to this post as I find more resources. So make sure you pin it on Pinterest to reference later or bookmark it so you can check back often.
Gross Motor Activities
Fine Motor Activities
Sensory Processing
Visual-Motor Activities
Pre-Writing & Handwriting
Keyboarding
Every-Day Life Skills
Misc Activity Suggestions
Speech & Language Services
Since this is not my area of expertise, I'm sure there are many other resources out there. If you have some I could add to this section of the post, please let me know in the comments below.
Crash Course in Teletherapy for Speech-Language Professionals from The SLP Solution
6 Free Online Speech Therapy Resources for Kids from Speech Buddies
10 Toys to Promote Speech & Language Development from Tandem Speech Therapy
Playing with Purpose: Everyday Items from Tandem Speech Therapy
Home-Based Development Activities Digital Packet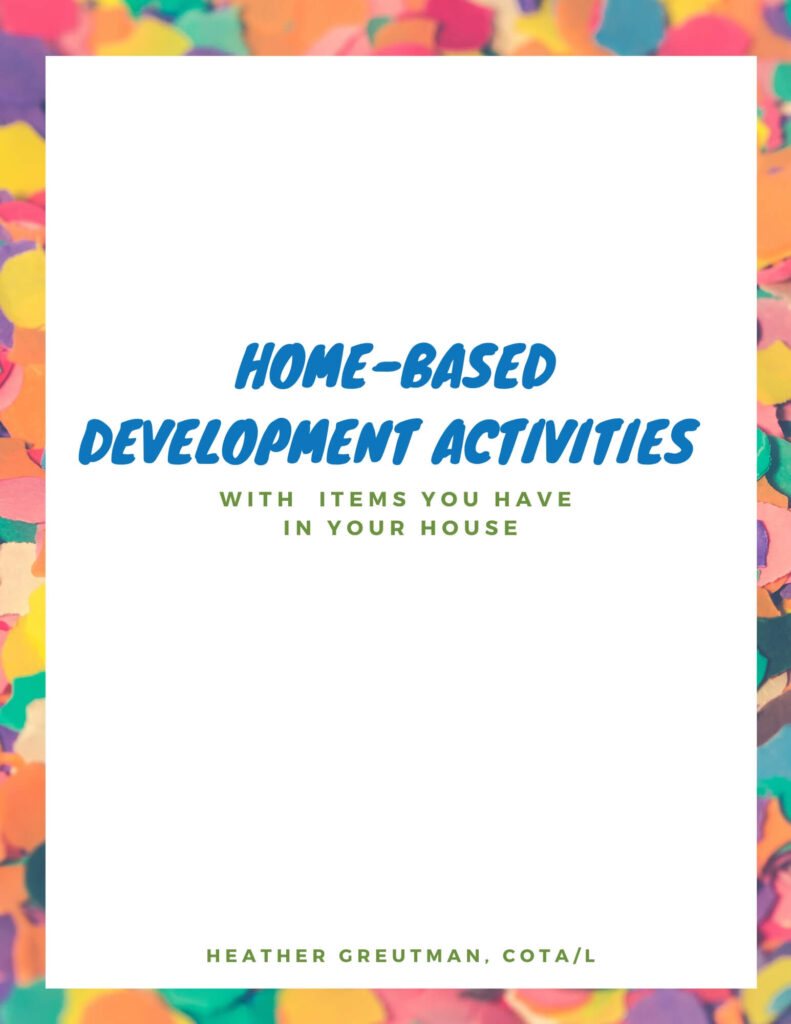 My brand new Home-Based Development Activities Packet gives you around 122 pages worth of home-based activities that you can use to send home to parents or to educators on your caseload. It includes activities for gross motor, fine motor, visual-motor, sensory play, handwriting and pre-writing and more!
It is a completely digital resource and you will also get a zip file with individual files of each set so that you can pick and choose what to send home or use without overwhelming your parents.
Right now it is just $5 in my shop. And you have permission to share this file with parents and educators on your caseload through private emails or in a Google Classroom set-up.
Need more resources? Check out the links below.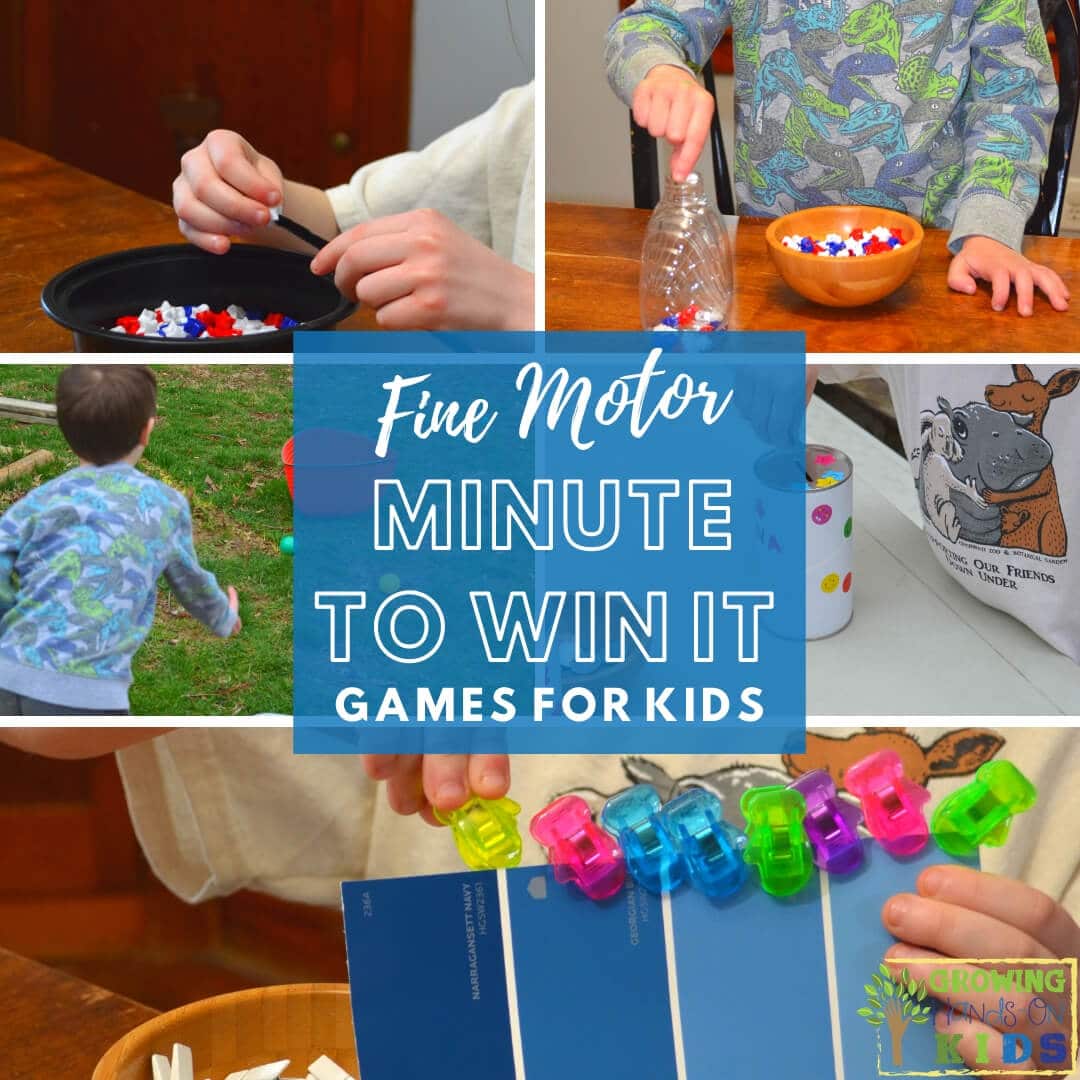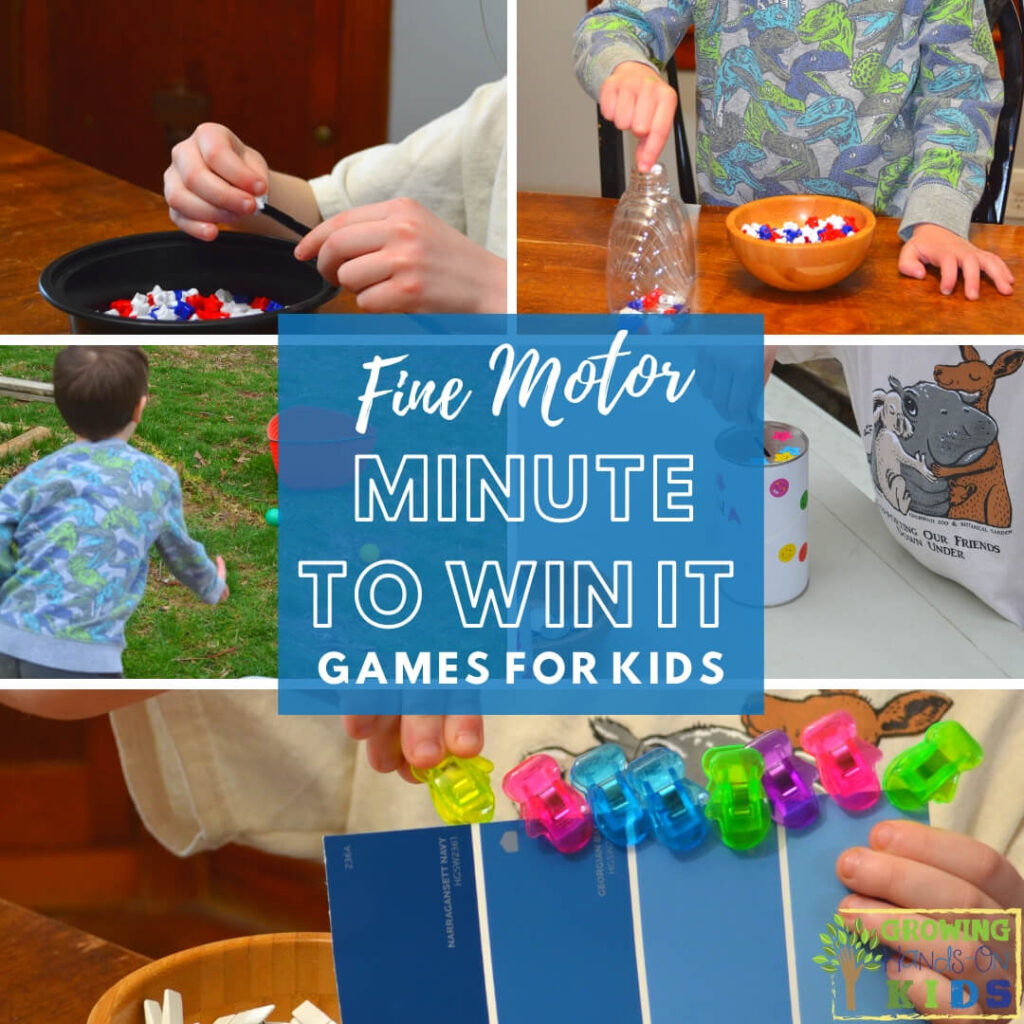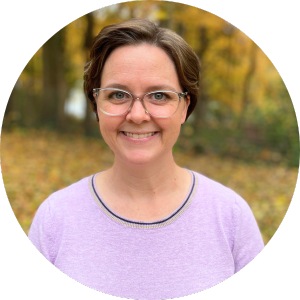 Heather Greutman, COTA
Heather Greutman is a Certified Occupational Therapy Assistant with experience in school-based OT services for preschool through high school. She uses her background to share child development tips, tools, and strategies for parents, educators, and therapists. She is the author of many ebooks including The Basics of Fine Motor Skills, and Basics of Pre-Writing Skills, and co-author of Sensory Processing Explained: A Handbook for Parents and Educators.