Our Tot-School Routine and Activity Choices – For Ages 3-4
Affiliate and Referral links are used below to promote products I love and recommend. I receive a commission on any purchases made through these links. Please see my disclosure policy for more details.
It doesn't seem possible that back-to-school time is almost here. Today I am sharing our tot-school routine and activity choices for this coming "school" year.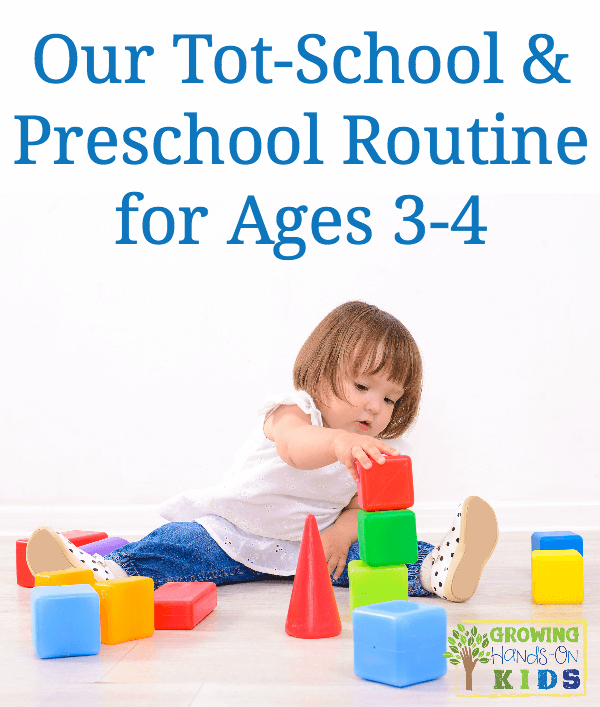 Our Tot-School Routine
Last year I posted our tot-school routine and schedule and also our tot-school activity choices for ages 2-3. around the same time of year. Ellie had just turned 2 at this point and we did pretty well sticking to this routine until I became pregnant in November. At that point, any hint of routine went out the window since I spent most of the first 5 months trying to keep food down or feeling so tired I could barely function.
This year with a new baby we are going to be taking things a lot less time stringent and just go with a basic routine, not based on times of the day. I think this will work a lot better for us since we have also been dealing with sleep regressions and potty training, on top of our new little brother joining the ranks.
So here is the basic routine that we will follow for the day:
Wake up (Ellie will pick out her clothes for the day and get dressed)
Breakfast (Ellie usually chooses what she wants to eat or picks between 2-3 options)
Clean up and Bible time
Morning tot-school activity (either an introduction to a new activity OR allowing her to choose activities from our Montessori inspired shelves)
Reading Time
Morning screen time (either an educational T.V. program or iPad app) OR outside time depending on the season/weather
Lunch
Quiet time (she has access to books and a few quieter toys in her room for this time)
Snack
Free time (either more activities from her shelves if she chooses, reading, outside time, etc) I typically do not allow any more screen time at this point, but we do listen to music streaming on our T.V.
Supper with daddy
Wind downtime before bed
Bedtime (since she usually doesn't nap anymore, we do an early bedtime, typically between 7:00-7:30 pm).
This is all going to be VERY fluid of course. With a new baby in the mix, I am SURE things will change. I also hope to get her into some tumbling classes and possibly library storytime so those things will just fit in and replace parts of our day as they happen.
Our Tot-School Activities and Ideas
These are some of the basic things I will be using the plan our activities for the year.
In the planner I have our activities divided up into these themes:
Bible
Practical Life
Fine Motor
Sensory
Prewriting
Gross Motor
Reading/Math
Craft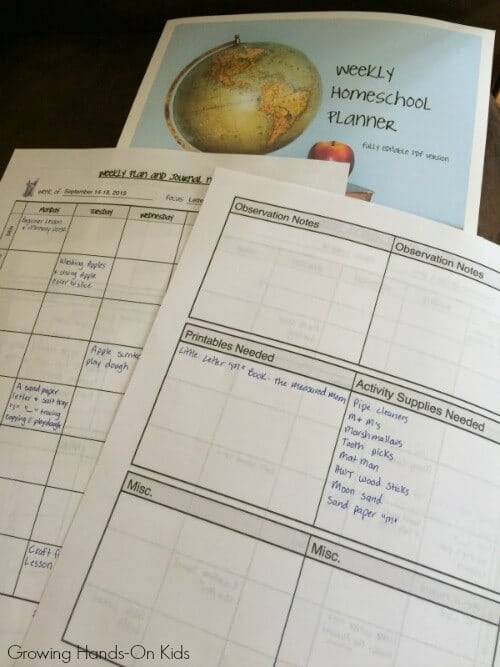 We won't be doing each of these each day, but many of them will be out on our Montessori-inspired shelves so she can have access to them throughout the week. On the back, I also included the boxes with items we will need each week and places for me to write notes and observations about how she does with the activities.
I am also planning on 6 weeks "on" 1-week "off" routine as far as planning activities. We will officially start the week after Labor Day and with it ending in May to June of 2016.
We will also be using the Little Letter Books from The Measured Mom for part of our reading each week.
For Bible, we will be using a combo of our church's Beginner Sabbath School lesson and memory verse which is the same lesson for a month. They also provide craft ideas in the lesson, so I will be pulling one of those to complete each week at home.
Some other resources I will be pulling from for the year include the following below: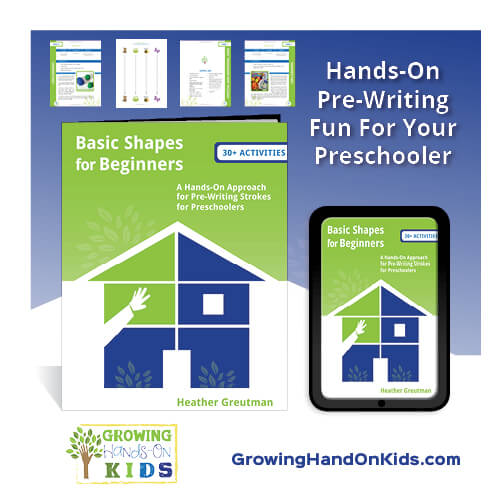 I also have my tot-school Pinterest board that I am always pinning ideas to.
Follow Heather | Growing Hands-On Kids's board Homeschool Tot-School Ideas on Pinterest.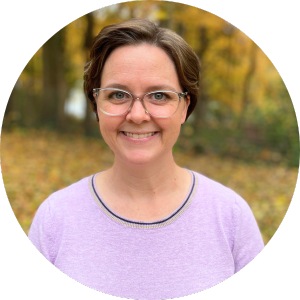 Heather Greutman, COTA
Heather Greutman is a Certified Occupational Therapy Assistant with experience in school-based OT services for preschool through high school. She uses her background to share child development tips, tools, and strategies for parents, educators, and therapists. She is the author of many ebooks including The Basics of Fine Motor Skills, and Basics of Pre-Writing Skills, and co-author of Sensory Processing Explained: A Handbook for Parents and Educators.