Affiliate and Referral links are used below to promote products I love and recommend. I receive a commission on any purchases made through these links. Please see my disclosure policy for more details.
There are so many great places to find tot-school activity ideas online. If you are just getting started with the idea of "homeschooling" or doing tot school and preschool at home, it can be daunting. Today I am going to share my favorite resources for tot school activity ideas at home.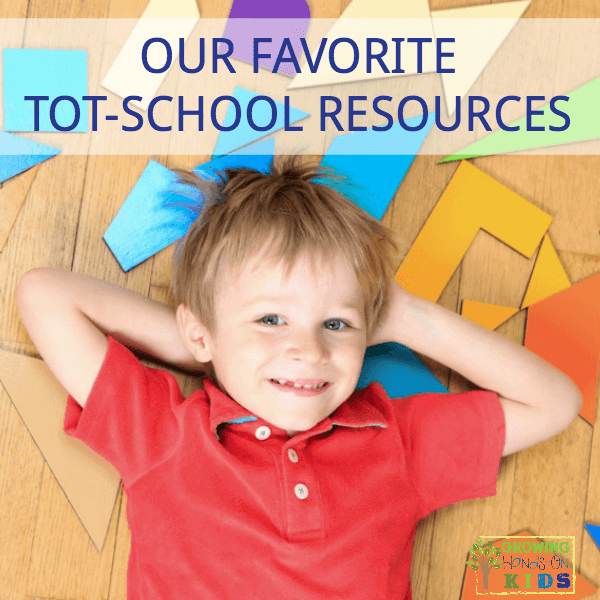 Now that Ellie is 2 and officially a toddler, I am starting to look for more ideas of things we can do together each day. In our daily routine at home, I have set aside 2 general times where I have activities that I introduce to her. And then of course during her free time, she can play with whatever she wants, including those activities.
One quick note about tot-school, don't let the word "school" throw you off. It is anything BUT sitting your toddler down at a desk to do "schoolwork." Tot-school is simply providing intentional learning and hands-on activities for your toddlers to explore the world around them.
Our Tot School Activity Ideas for Home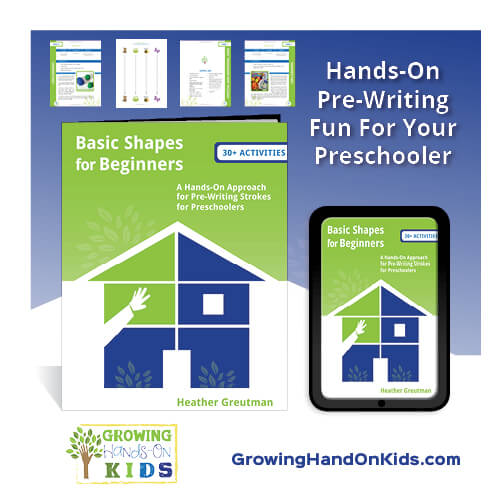 Basic Shapes for Beginners – One of the things we will be using is my very own ebook, Basic Shapes for Beginners. In this ebook, I have set up 6 weeks worth of activities (30+ total) in an age-appropriate, developmental sequence for learning pre-writing lines and shapes. The first week is straight, vertical/horizontal lines. The second week is circle shapes and so on. It is designed for ages 2-5, so it is great for tot-school and preschool ages. It is also available in paperback.
Every Parent Can Teach Their Toddler – This ebook is one that I am really excited about. 20+ fellow bloggers and I all got together to put together this amazing Tot school resource. I wrote a chapter on fine motor activities and sensory activities for toddlers. There are also resources divided by ages such as 12-18 months, 18-24 months old, etc. I can't wait to try out some of the ideas in this ebook with Ellie.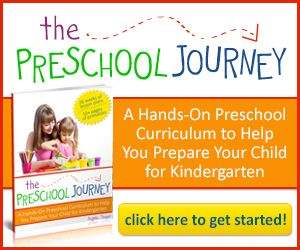 The Preschool Journey – This ebook is by my blogging friend Angela at Teaching Mama. It gives you 26 weeks of ideas for teaching preschool at home. While it may be geared for your older toddlers, I will be looking through it to adapt some of the activities for Ellie's age.
Angela also has a new book, The Toddler Journey, which has some great activity ideas for this age as well.
For Bible this year we will also be using the following resources that I am really excited about.
I will also be making Montessori-inspired activities to go along with our Beginner Sabbath School lesson using Gracelink.net.

Here are some other websites I will be frequenting for ideas:
1+1+1=1
Homeschool Creations
Living Montessori Now
Every Star is Different
And of course, Pinterest is on this list. Honestly, how in the world did we all plan activities before Pinterest?
I have a couple of Pinterest boards that I will be using for ideas:
Follow Heather G. | Golden Reflections Blog's board Homeschool Tot-School Ideas on Pinterest.
Follow Heather G. | Golden Reflections Blog's board Homeschool Preschool Ideas on Pinterest.
Follow Heather G. | Golden Reflections Blog's board Sensory Fun on Pinterest.