What is Sensory Processing? Free Printables & E-mail Series
Affiliate and Referral links are used below to promote products I love and recommend. I receive a commission on any purchases made through these links. Please see my disclosure policy for more details.
I've written quite a bit about sensory processing here on the blog, but I wanted to put something together that will pull all that information into one spot and be a great resource for you. Today I am introducing The Sensory System 9 day e-mail series, complete with 8 free printables on each sensory system.  If you've ever wondered "What is sensory processing?" this will help answer all your questions.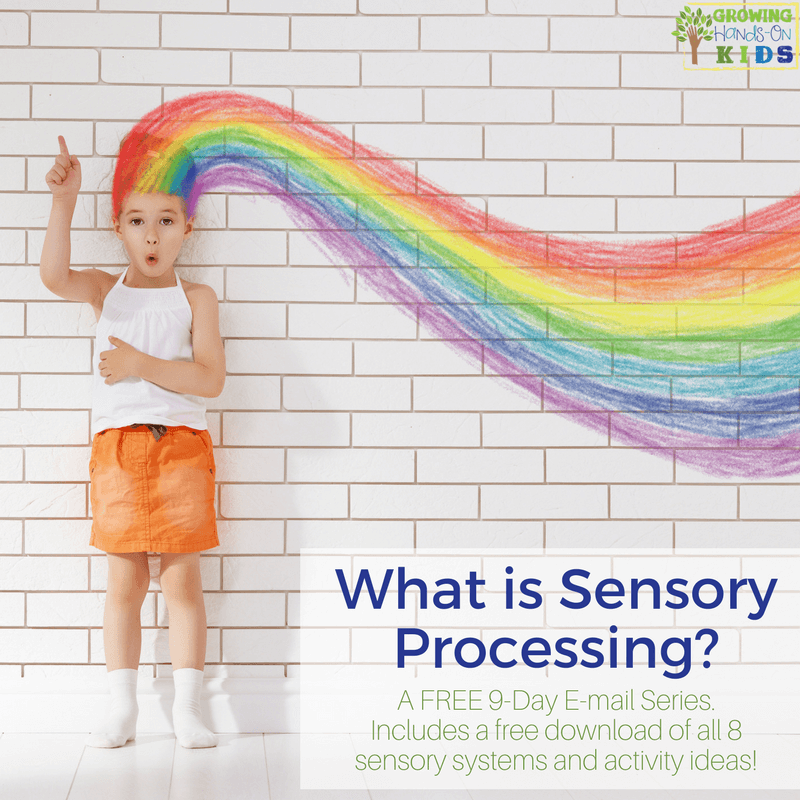 This e-mail series and free printables are available for subscribers of Growing Hands-On Kids. That means once you subscribe by putting your e-mail address in the box below, you will start receiving all 9 days of e-mails (1 a day, sent in the evening), PLUS the 8 free printables on each sensory system.
The e-mail series will look at:
What is sensory processing? Including what is hypersensitive, hypo-sensitive, and under-responsive?
The Tactile System
The Auditory System
The Visual System
The Gustatory System
The Olfactory System
The Proprioceptive System
The Vestibular System
The Interoception System
Each e-mail gives a very simple and easy to understand explanation of each, sensitivity symptoms to look out for, and also activity ideas for each sensory system. These are all included on the printable guide sheets that you can print out for an easy reference.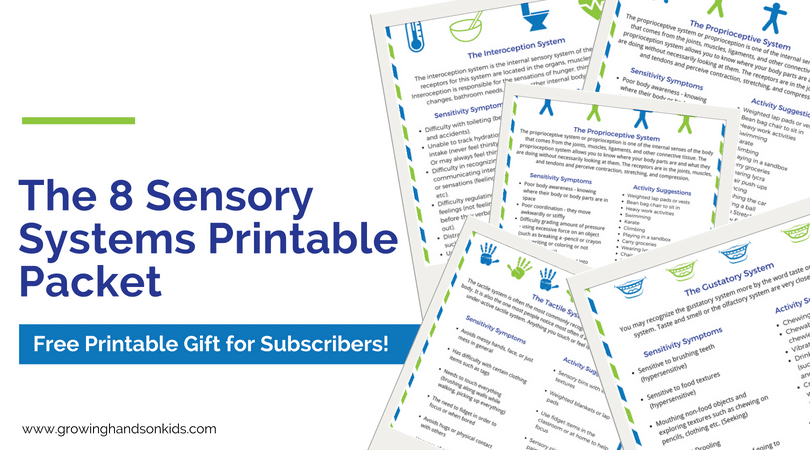 You can subscribe to receive the series by putting your e-mail address below. Then you will need to head to your inbox and confirm your subscription by clicking the button in that e-mail (sometimes the e-mails take a bit or end up in your spam folder or promotions tab in Gmail, so double check there too).
Once you are confirmed, you will start receiving the daily e-mails and your printable packet will be sent to your computer (double check your downloads folder).
You May Also Like: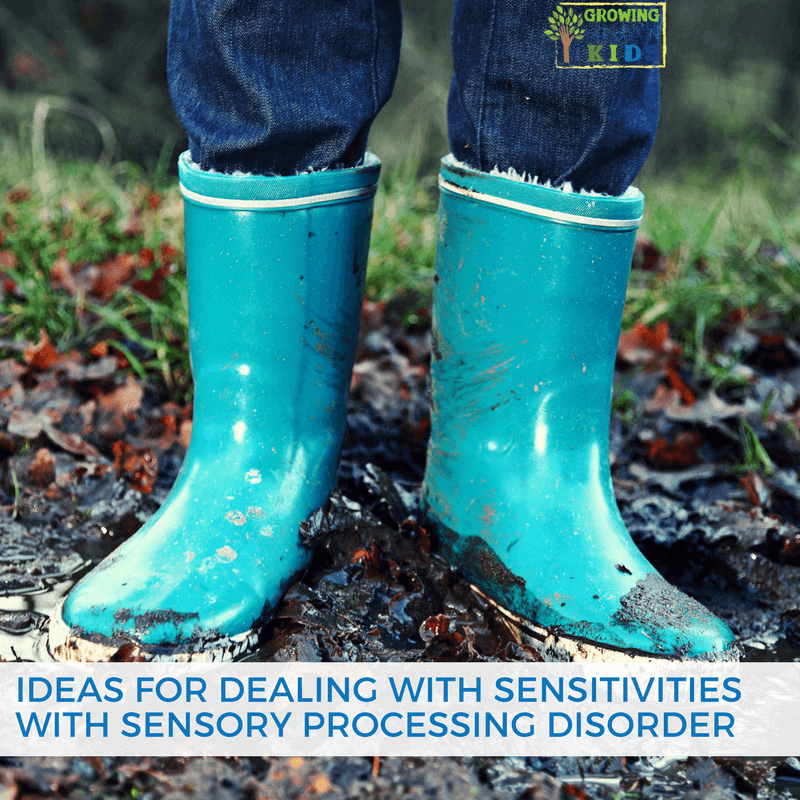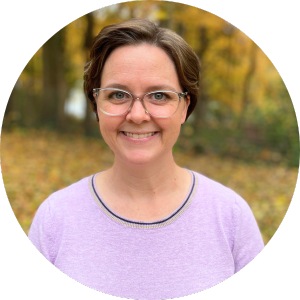 Heather Greutman, COTA
Heather Greutman is a Certified Occupational Therapy Assistant with experience in school-based OT services for preschool through high school. She uses her background to share child development tips, tools, and strategies for parents, educators, and therapists. She is the author of many ebooks including The Basics of Fine Motor Skills, and Basics of Pre-Writing Skills, and co-author of Sensory Processing Explained: A Handbook for Parents and Educators.