Summer-Themed Pre-Writing & Scissor Activity Packet
Affiliate and Referral links are used below to promote products I love and recommend. I receive a commission on any purchases made through these links. Please see my disclosure policy for more details.
We are so excited for warmer weather here. With school being done for the year, I noticed my daughter had already gotten some of her letter formation and handwriting skills we had practiced over the year. When that happens, it's a great idea to go back to foundational skills and build on them. So I created this summer-themed pre-writing and scissor activity packet for just that reason.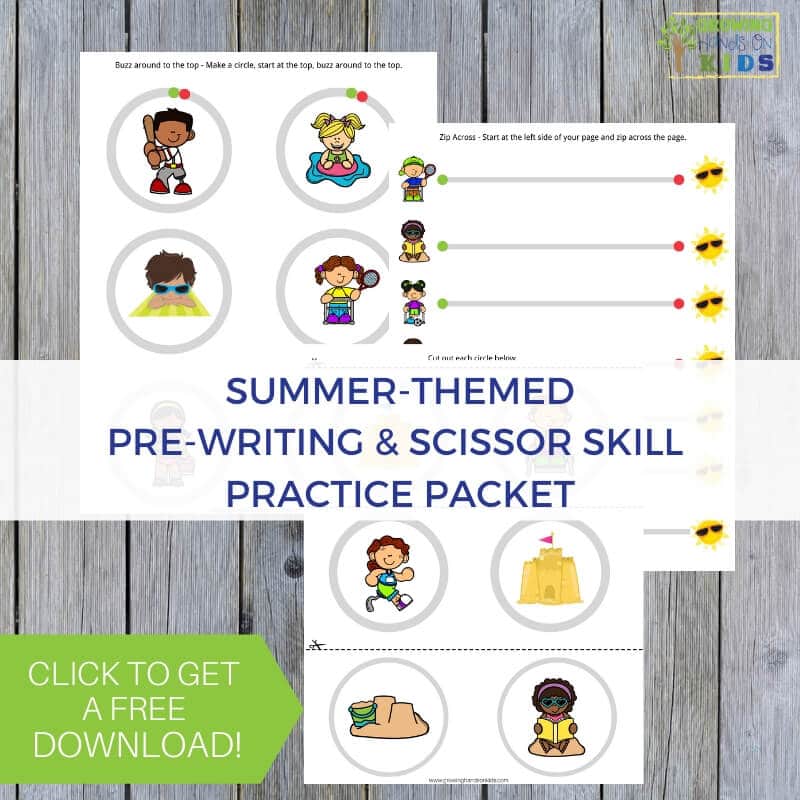 How to Use the Summer-Themed Activity Packet
In the Summer-themed Prewriting Lines and Scissor Practice Packet, you will get 14 pages of printables that include pre-writing line practice and scissor practice. The packet is designed for 3 year-olds and 7 year-olds or preschool age and through 1st grade.
You don't need to only use a pencil or crayon for these packets. A few great hands-on ways to use these pages include:
Cover with Wiki Stix along the lines
Squeeze glitter glue bottles along the lines
Use pipe cleaners to form the lines and shapes
Trace with a finger or paintbrush with finger paint
You can get more ideas for hands-on ways to practice pre-writing lines and scissor skills in these two posts below:
Get Your Free Pre-Writing & Scissor Practice Download
Enter your email address into the form below and click the green "click here" button. Your download will be sent to your email inbox where you can download it to your computer.
If you are new to GHOK, you'll also receive weekly email updates from me with more child development tips, tools, and strategies. You can unsubscribe at any time.
If you are a current subscriber, don't worry, you don't be subscribed again. By entering your email address below this just lets my email provider know which printable to send you.
Make sure you have an updated version of Adobe Acrobat Reader downloaded on your computer so you can open and save this file to your computer.
By downloading this free printable, you are agreeing to my site terms of use and policies here.
To get more activity ideas like this one, check out the links below.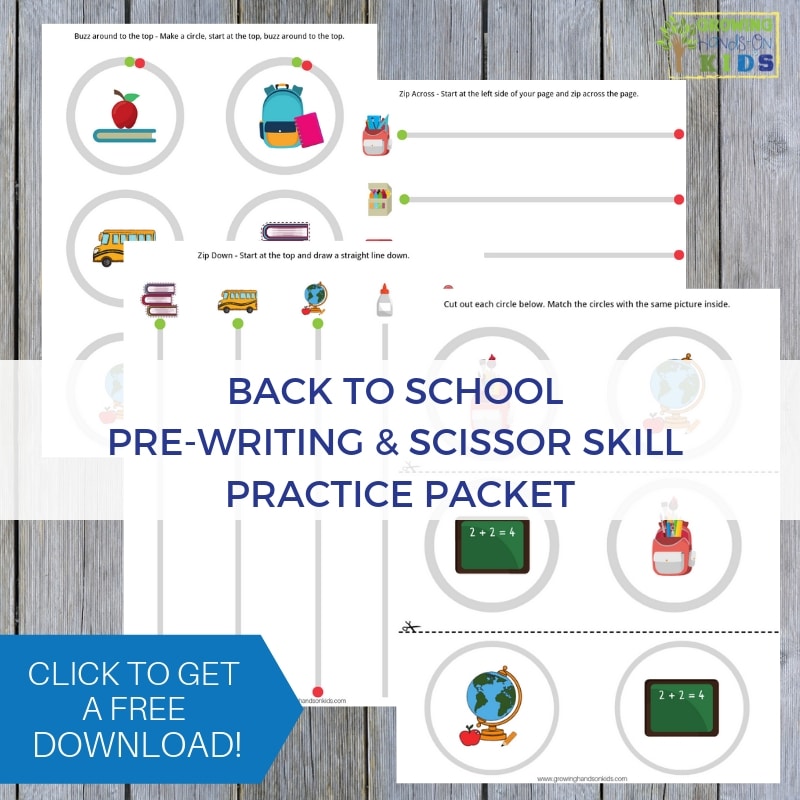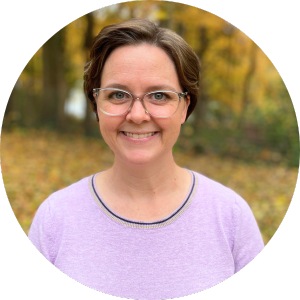 Heather Greutman, COTA
Heather Greutman is a Certified Occupational Therapy Assistant with experience in school-based OT services for preschool through high school. She uses her background to share child development tips, tools, and strategies for parents, educators, and therapists. She is the author of many ebooks including The Basics of Fine Motor Skills, and Basics of Pre-Writing Skills, and co-author of Sensory Processing Explained: A Handbook for Parents and Educators.