Sensory Tool Gift Ideas for Kids
Affiliate and Referral links are used below to promote products I love and recommend. I receive a commission on any purchases made through these links. Please see my disclosure policy for more details.
I'm excited to team up with Fun and Function today to share some great sensory tool gift ideas for kids of all ages. If you are looking for gift ideas for a child with Autism, or sensory processing, or just need a unique gift idea for a special child in your life, these sensory tool gift ideas will be perfect.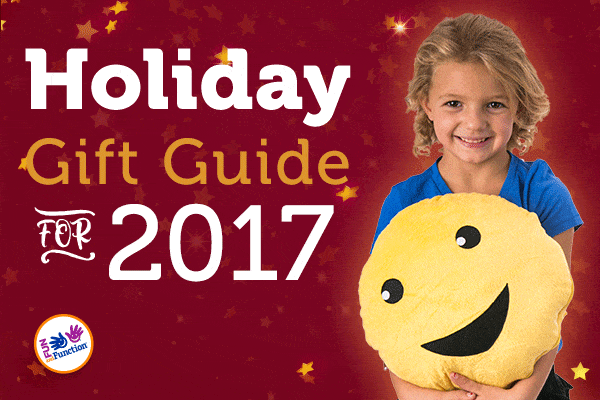 Holidays are so incredibly special. Who doesn't love the sights, sounds, scents, and tastes of this special season? And sharing the excitement with a special gift is always a highlight.
We especially love this time of year when we can offer suggestions for playful gifts and sensory tools geared toward children with unique or special needs. To help you easily find just the right gift, we're highlighting some of our favorite picks for the 2017 holiday season. The gifts range in style and price, and each can provide support and empowerment for children, teens or adults with special needs.
Sensory Tool Gifts for Ages 0-3
The sweetest age. These angels are just beginning to wake up to their sensory and motor needs. As babies and toddlers start to roll, crawl, walk and run, they are learning to explore their environment using their senses. Great gifts for these littlest ones include tools to wake up the senses and encourage safe, secure motion.
Toddler Swing | Bring sensory therapy to your doorway! This Toddler Swing has a flexible fabric swing that cradles and comforts. The calming motion entertains and relaxes babies and toddlers. Age 6 mos.+

Find Me Lap Pad | Provides sensory input through the lap to keep your little ones grounded. The Find Me Lap Pad also doubles as a great hide-and-seek game right on your lap, each with scenes of different animals to spot.
Plush Pickle | Otherwise known as Mr. Pickle, this weighted fellow is ideal for car rides or story time. Soft and snuggly as a stuffed animal friend, with added weight to provide sensory input and encourage heavy work.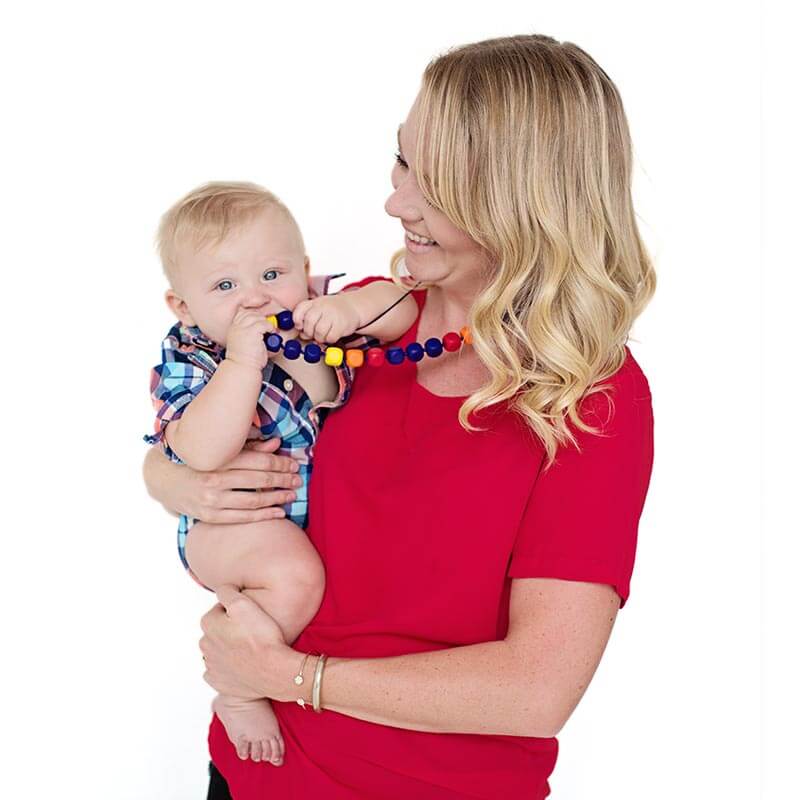 Rainbow Bead Chew Necklace | Safe for babies and kids, the necklace is fashionable enough to be worn by moms too! The soft silicone beads encourage oral motor exploration and calm with a soothing chew experience. Age 6 mos+ when worn around the adult's neck.
Squeaky Spots | Kids who need a little encouragement to walk, run or jump, can step on a spot and hear it squeak. The auditory feedback teaches cause and effect and helps kids keep moving and hopping from one spot to the next.
Soft Saddle Scooter | Learning to control legs and core may not come naturally for every child so our Saddle Scooter comes in handy before a first trike or bike. We love the narrow base not commonly found in other ride-on toys.
Fishy Gel Cushion | Find the fish, toss it like a Frisbee or sit on it and wiggle. The Fishy Gel Cushion is a sensory integration delight for your smallest kids.
Sensory Tool Gifts for Ages 4-9
They are on the go now but starting to understand their place in relation to others. Emotional intelligence becomes a crucial part of learning how to relate as well as self-regulate throughout a school day. Great gift items for these kids help identify "how do I feel?" and which movement or sensory activities will help.
Emotion Cushions | So how do you feel? Happy? Sad? Excited? Choose the cushion that fits your mood and then you can sit on it, stand on it, roll it or just give it a hug.
Happy Pillow | No more time out. We're all about Happy Time. Use this pillow with attached, hidden fidgets as a reward, a place to sit and think happy thoughts, or a nighttime friend.
Let's Go Finger Fishing | Kids can learn to button, snap, and zip while playing with these soft adorable fish. Includes a soft hook for fine motor practice and pretend play.
SensaSoft Pocket Seat | Who doesn't love a bolster seat? Comfy, yet firm. And this one has fun pockets to keep those busy fingers safe and secure!
In a Pickle | In a Pickle Game comes with 75 cards that illustrate alerting, calming, resistance, strengthening, and balance activities. You or your child can choose the card that fits your need. Then do the activity that helps you both out of a pickle!
Web Tower Swing | Climb or swing? Always a tough choice, but not with the Web Tower Swing that encourages both. Holds multiple kids at once so a great time for all.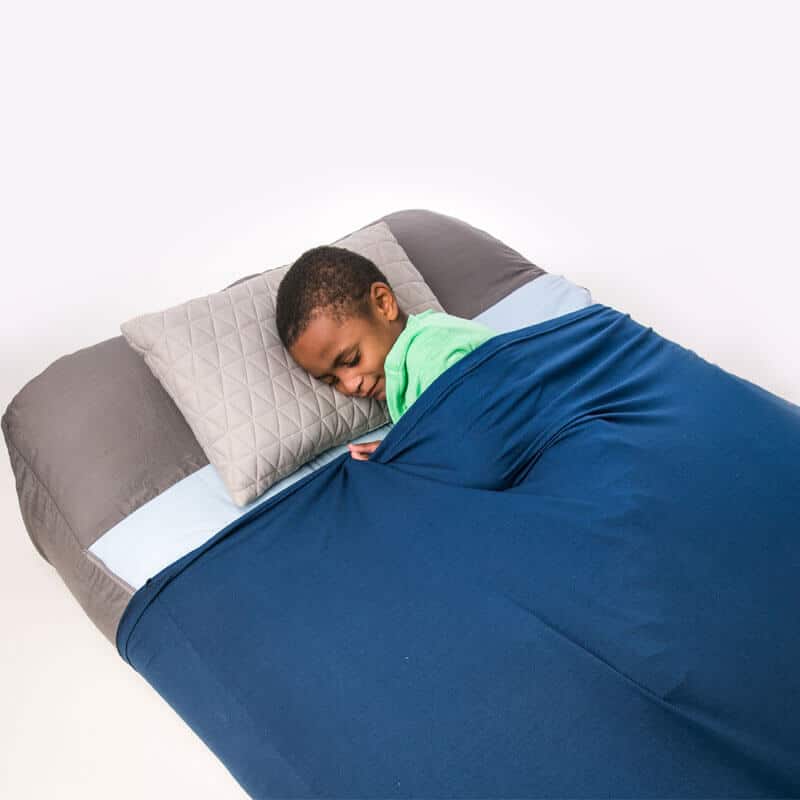 Snuggle Sheet | For sensory seekers, the snuggle sheet will keep all ages tucked in tight for the night with just the right amount of compression to relax agitated muscles. Available in both full and twin sizes.
Sensory Tool Gifts for Ages 10-12
Tweens are incredible! Movement is crucial to keeping the sensory system in check with the increasing demands that school and outside activities place on them. Popular gifts for these older kids encourage socialization, movement, and sensory integration.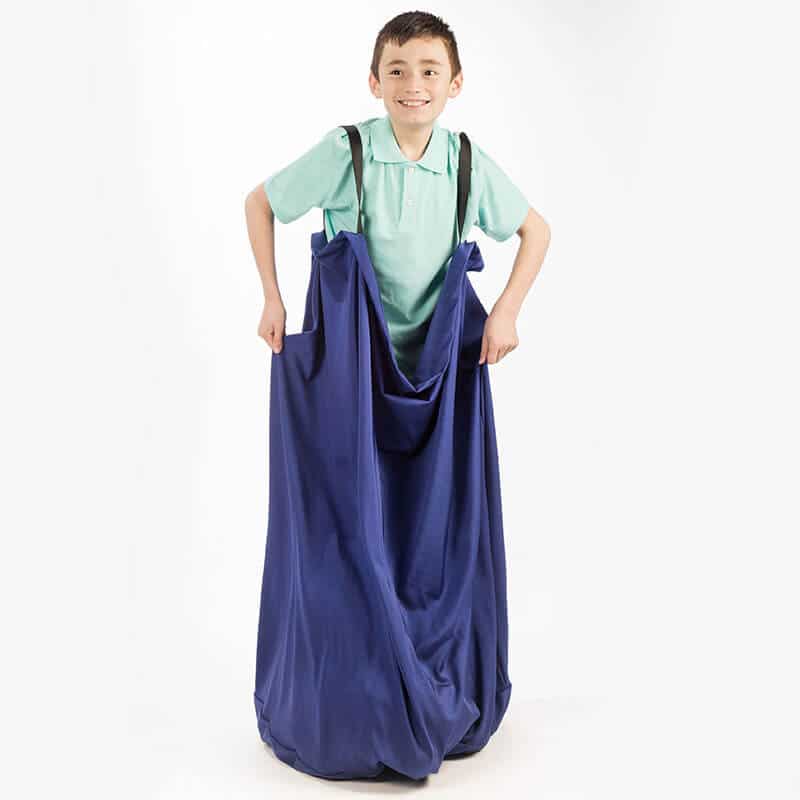 Shake and Move Sensory Sack | Like a portable ball pit, this is the perfect place to jump, stretch or scrunch down. You can swing smaller kids back and forth using the handles, while older teens and adults can use the handles to stretch for additional sensory input.
SensaSoft Squeezie Seat | Tweens will love this seat that hugs you right down to the core and provides a gentle rock. Perfect for the den, classroom, or clinic.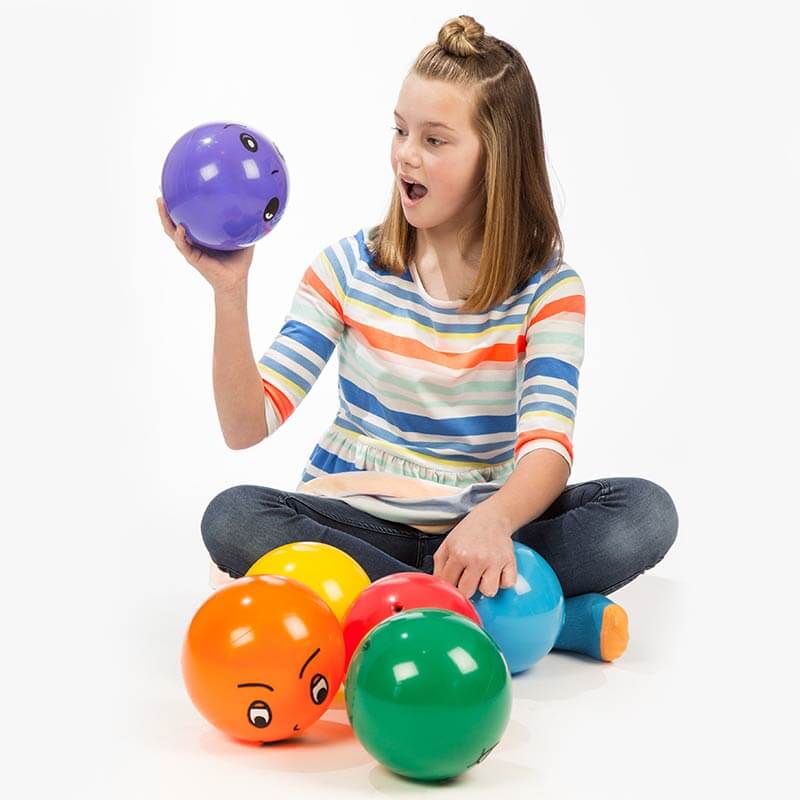 Emotion Balls | Smile, frown, cry or release your worries with the Emotion Balls. Bounce, toss, and mirror expressions to encourage social skills, empathy, self-awareness, and mood regulation.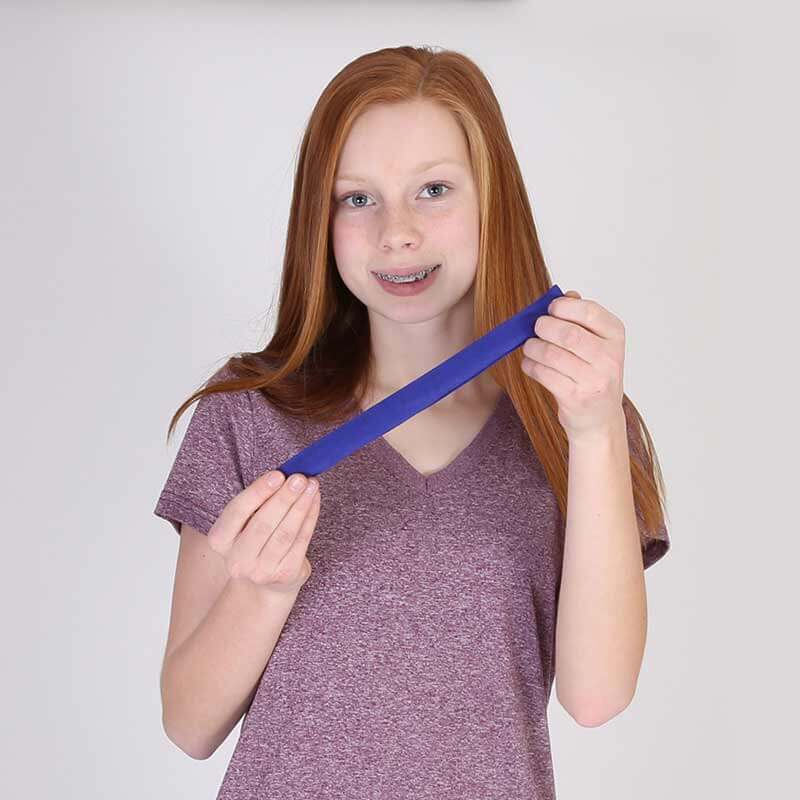 Marble Finger Fidgets | Simply irresistible and totally quiet, these soft and engaging fidgets are favorites of tweens who love to manipulate the marble inside, over and over again.
LED Blanket | Super soft and glowing with stay-cool LED lights, this blanket is so visually awesome that every tween will want one for their bedroom.
Vibrating Neck Pillow | Sometimes intense input is what's needed to calm the body. This Vibrating Neck Pillow can help wake up the most reticent kids and calm the most agitated. Easy switch on, switch off too!
Social Emotion Regulation Box | Part of building social skills is realizing that it's not always about how I feel, but how do you feel and how do I know? The Social Emotional Regulation Box is like Pandora's box for feelings filled with tools that help kids awaken their emotional and social intelligence.
Sensory Tool Gifts for Teens
Mr. and Mrs. Independence just arrived and the key is providing them with opportunities for social, emotional, physical, and sensory hygiene. The coolness factor is important for older kids, and these gift ideas deliver.
Stretch Band for Group Activities | Like a big group hug and a wonderful cooperative activity where each child can feel in sync with the movement. Terrific for classrooms, gyms, physical education, and parties!
Patriotic Fidget Spinner | The coolest trend continues this year and we have a whole collection of high-quality spinners, including this fun red, white, and blue version so that teens can safely spin their way to calm and focus.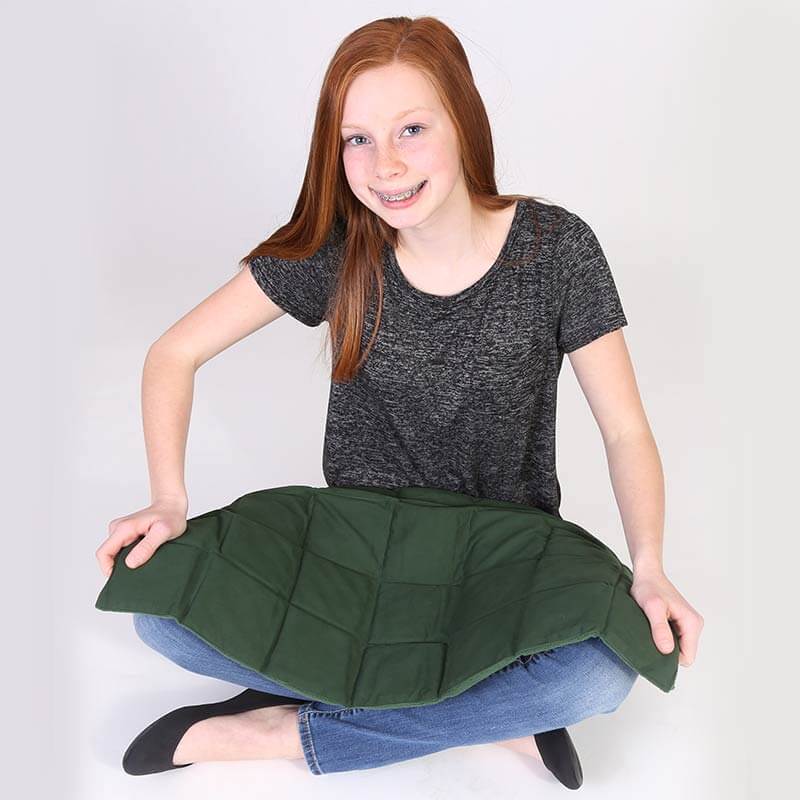 Jumbo Weighted Lap Pad | This weighted lap pad with its larger size and weight is ideal for older kids, teens, and adults. A wonderful homework companion or desk companion while studying, working, or test taking.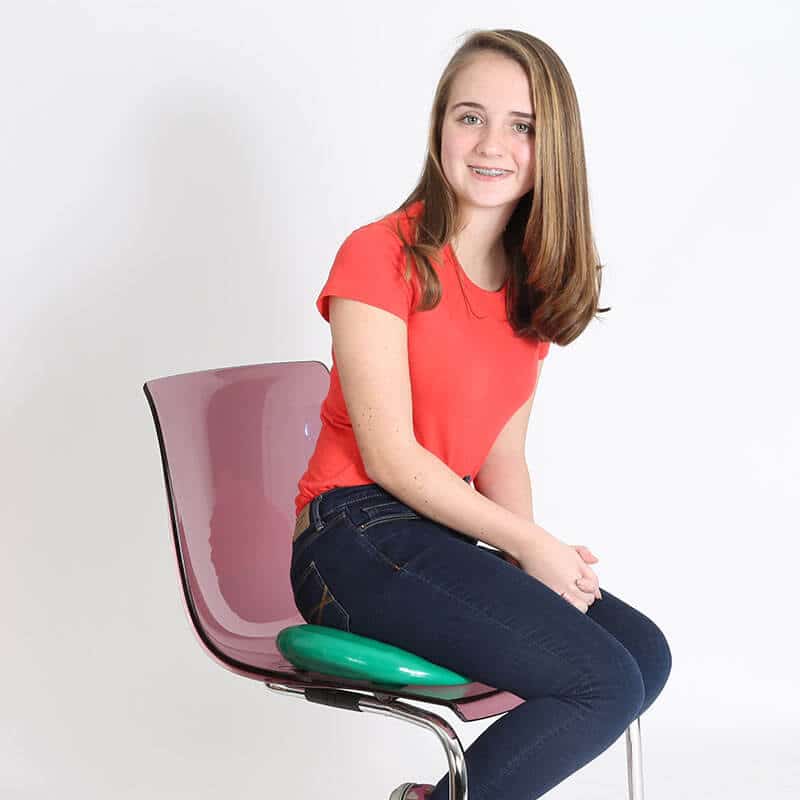 Teen Gel Cushion | Got the wiggles? Teens wiggle too, and the Teen Gel Cushion offers an age-appropriate style to help sit, wiggle and work.
Fidget Pad | This one will keep their fingers super busy with several buttons that click just like a mini remote control. A perfect stocking stuffer for your holiday fun.
Discovery Putty Emoji | Emojis are a hot, fun way to express feelings. This teen-tough Discovery Putty is designed to really take a squeeze and is filled with emojis to help with awareness and expression of how they feel.
Sensory Tool Gifts for Adults
Who said sensory tools were just for kids? We are sensory beings throughout our entire lives. Give the gift of staying calm, engaged, and feeling good after a day at work, a day with the family, or even an hour with your toddler.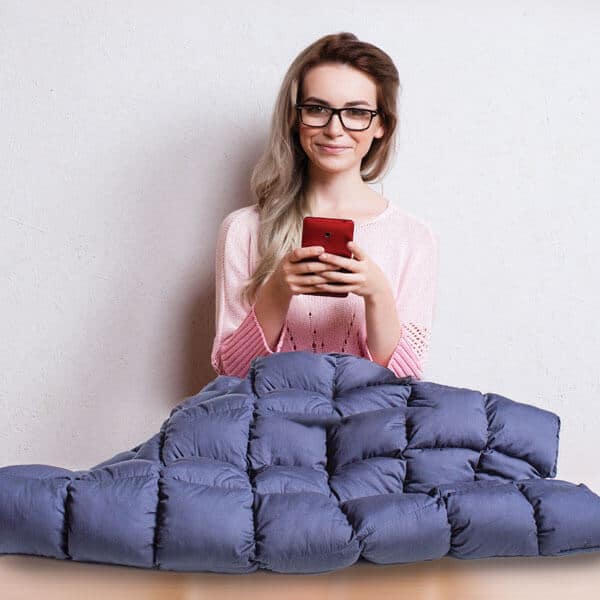 Calming Weighted Comforter | Calm on demand. Adults can grab a favorite book after a long day or fire up the DVR and snuggle up with this cozy throw. Surrounds you with weight and comfort to calm and relax.
Pocket Gel Fidget | The perfect size to keep in a handbag, pocket, or backpack for those stressful meetings or long wait lines when a little fidgeting can help you keep calm and cool.
Bubble Wall | Give the gift of a sensory oasis in your home or office with this Bubble Wall at the center. With remote and changing colors, it's easy to customize the space to create just the right feel.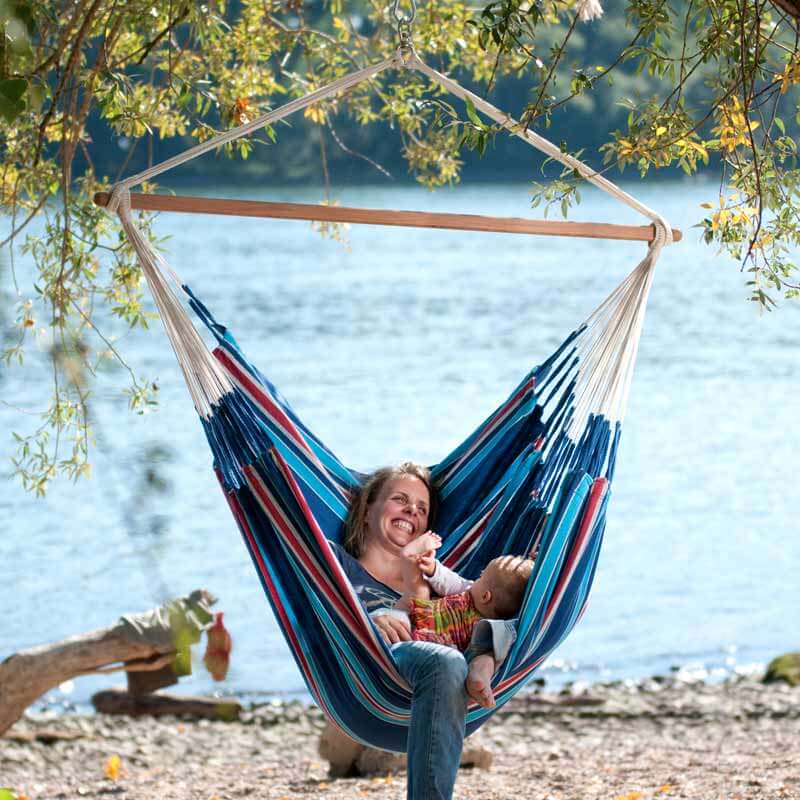 Curramberra Hammock Chair | A perfect escape for the whole family. Spending a few minutes in this hammock chair is like a trip to nirvana. Great for family rooms, dens, or your back porch.
Cozy Canoe | The adult-appropriate size of our super popular Cozy Canoe offers a perfect spot to read, nap, or just relax. Combine with the weighted comforter for sensory heaven.
Denim Marble Maze | A fidget they won't want to put down, this maze will keep fingers busy, and help activate the mind and minimize stress. A great gift for seniors too!
---
You May Also Like: