Affiliate and Referral links are used below to promote products I love and recommend. I receive a commission on any purchases made through these links. Please see my disclosure policy for more details.
It's that time of year when everyone is looking for gift ideas for those on their list. If you are shopping for a child with special needs or any child really, I wanted to share some Occupational Therapy recommended gift ideas for all ages.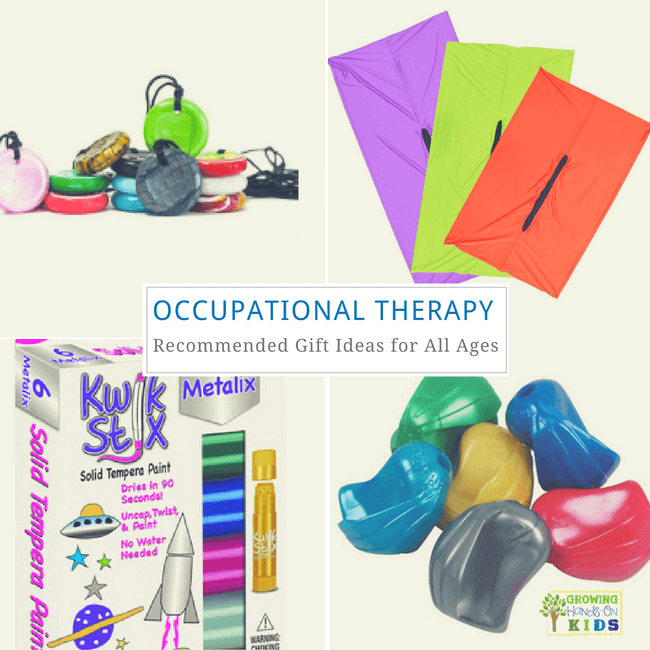 I should note, these are recommendations in my personal, professional opinion as an Occupational Therapy Assistant and are not officially recommended by the Occupational Therapy organization as a whole. I'm excited to have partnered with some amazing companies to share their products with you (which I also use and recommend).
Gift Suggestions for Sensory Processing
If you have a child who struggles with sensory processing, then these gifts below are a great idea for them to help regulate and live with their sensory processing difficulties.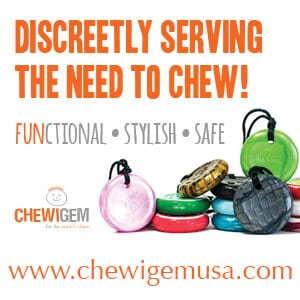 First up is Chewigem USA. If you've been around GHOK for a while, you know I recommend them all the time for chewable necklaces, bangles, and bracelets for mild to moderate chewers. All of their products are sturdy and designed to give kids a stylish chewing accessory.
If you have a child who is constantly chewing on their clothes or items they should not be, I highly recommend checking Chewigem USA out. They make the perfect stocking stuffer too!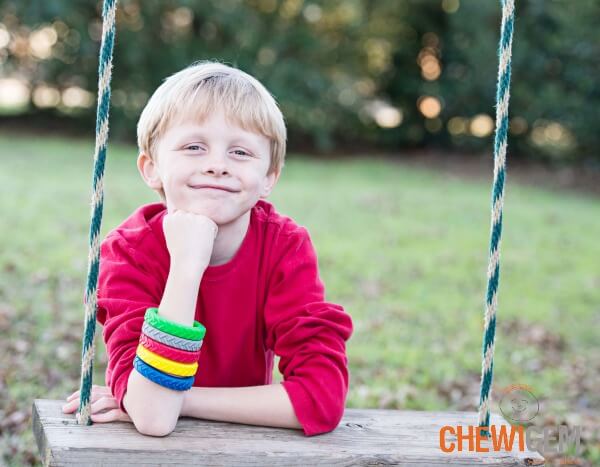 You can check out Chewigem USA on Facebook, Twitter, Instagram, or Pinterest.
---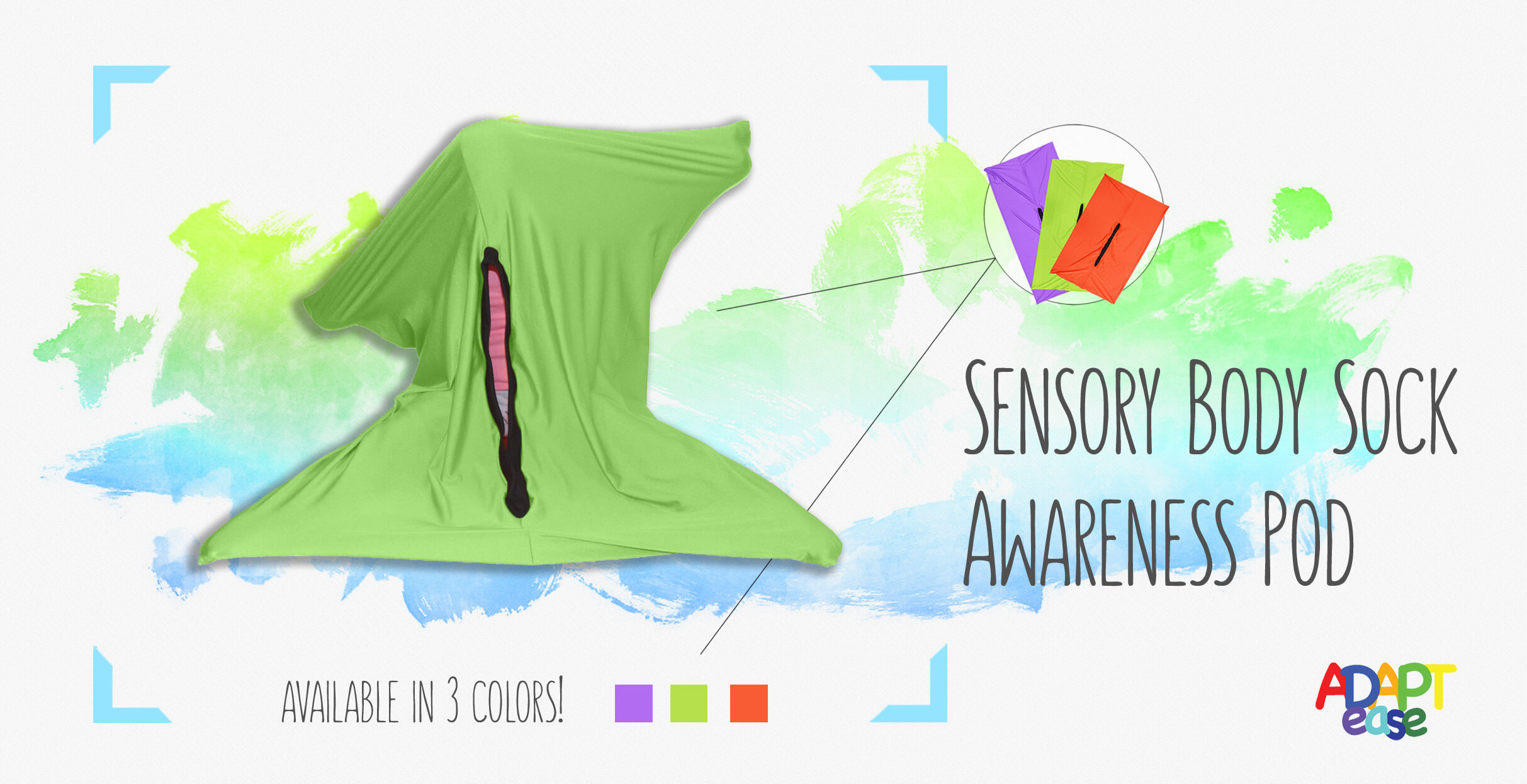 We love our Adapt-Ease Children's Sensory Body Sock Awareness Pod. This Children's body awareness sock is designed to support sensory processing in children that utilize their senses more readily to perform everyday task. It would be perfect to use in your sensory/calming room at home or in the classroom. We've also used ours before bedtime as extra proprioceptive input to help calm before bedtime.
You can purchase the Children's Sensory Body Sock from Adapt Ease on Amazon.
---
Do you have a child who does not like getting messy? Or they might have problems holding a paintbrush or using paints appropriately due to low tone decreased muscle strength? The Kwik Stix from The Pencil Grip, Inc. would be a great solution for them.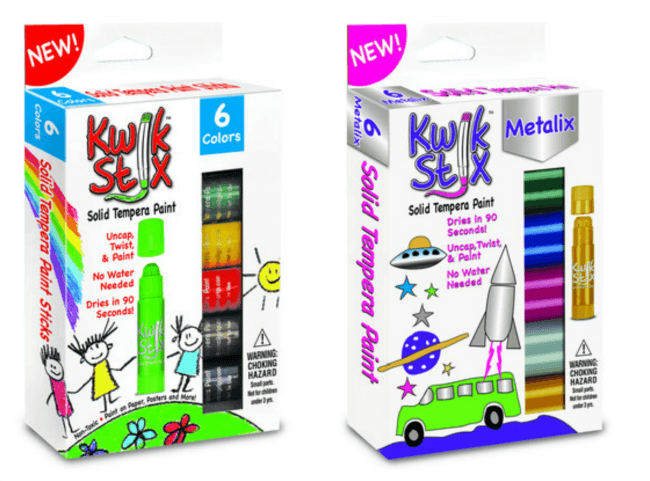 So what are Kwik Stix? They are solid tempera paint sticks that dry in 90 seconds! You no longer need the cups of water, paint brushes or even smocks when painting, making clean-up easy. The paints are AP certified meaning they are non-toxic and perfectly safe for young children.
Y can find Kwik Stix 6 packs in Basic and Metallic colors at Target Stores nationwide. They also have multiple size packs in a variety of colors that will make the perfect gift for little artists in your life who struggle with messes, grasping smaller art items such as brushes or visual motor skills with putting brushes into paints and then on to paper.
Gift Suggestions for Fine Motor and Handwriting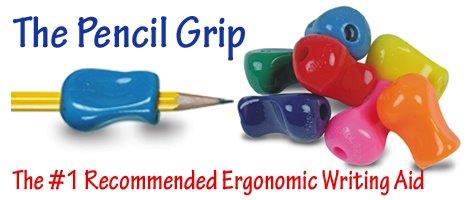 If you have a child who struggles with hand positioning, The Pencil Grip, Inc. has a line of pencil grips: The Crossover, the Pinch Grip, and the Original Grip. Each grip is designed to address different challenges and help achieve a lifetime of comfort and control while writing, drawing, or even coloring. They can help reduce hand cramps, stressed muscles or sore fingers and are designed for all ages, even adults!
You can purchase them from your local Target and they make the perfect stocking stuffer.
---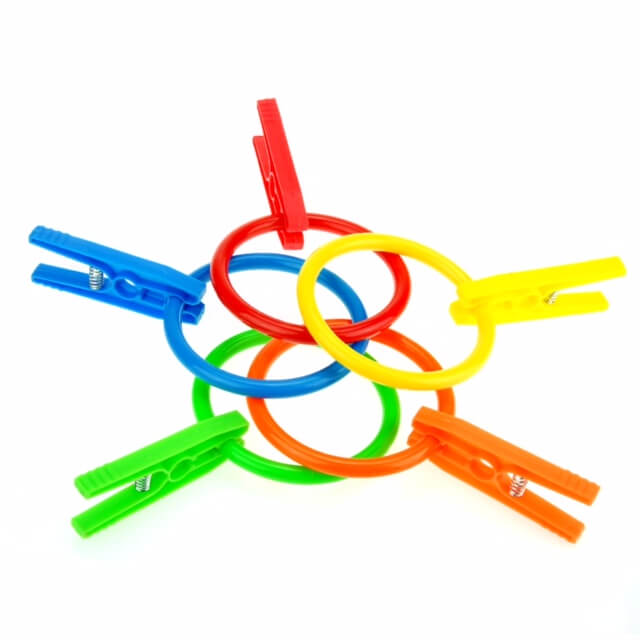 This Grasp and Match game from Adapt Ease makes the perfect stocking stuffer for your little ones that need some extra fine motor practice and strengthening. Increase Functional Grasp and Color Matching skills with this great activity set. It Includes four colored rings and eight colored clothespins – two clothespins of each color. You can purchase it from Adapt Ease on Amazon.
---
I became a Fundanoodle Ambassador this past February and we are loving using their products and sharing with our little learner friends. If you've never heard of Fundanoodle, we are a learning readiness company that promotes the gross motor and fine motor skills needed for school activities and beyond. We are perfect for the classroom, at home, or in therapy sessions. All of our products were designed by Occupational Therapists and elementary school teachers so they are perfect for children ages Prek-2nd grade of any ability!
Here are some of my favorite products that would make the perfect gift.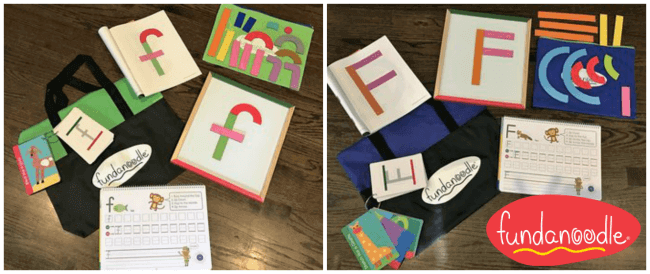 Our Uppercase Letter Fun Kit and Lowercase Letter Fun Kit combine some of our most popular products and help your little learner to improve their fine motor and gross motor skills while learning their uppercase and lowercase letters.
Each kit comes with the following items:
Zippered bag to hold all your letter items
Letter guidebook
Uppercase OR lowercase I Can Build Letters! Magnets
White magnet board
Uppercase OR lowercase Muscle Mover cards
Uppercase OR lowercase I Can Write Letters! workbook
The kits are already marked down with a 15% discount, so it's a great deal for the holidays! You can purchase the Uppercase Letter Fun Kit here or the Lowercase Letter Fun Kit.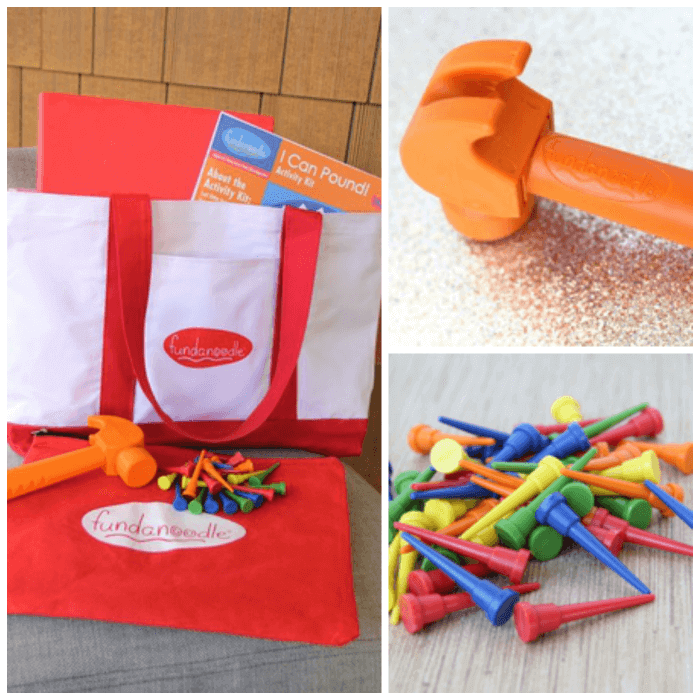 Our I Can Pound Kit is probably the most popular product Fundanoodle carries. Children exercise their creativity and have fun as they improve hand stability, paper stabilization, and hand-eye coordination.
The I Can Pound Activity Kit includes:
1) A dense foam board that can be used on any surface and is specially designed to withstand extensive use while maintaining appropriate resistance;
2) A top-heavy hammer is specially designed to improve hand-strength by forcing a strong grip;
3) The 50-colored pegs which can be used to develop color-recognition, learn to sequence and develop motor skills;
4) 105 pounding pages that keep children engaged, entertained and learning from preschool through Kindergarten.
5) The kit comes packaged in a sturdy Fundanoodle canvas tote for easy storage and mobility.
You can purchase the I Can Pound Kit here!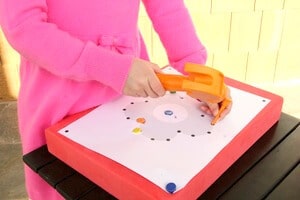 I hope this gives you some great gift ideas for your kids this holiday season. I am including some more resources below that are perfect for mom or dad to also continue learning about their children.
You May Also Like: