Gift Guide for Kids Who Need to Fidget
Affiliate and Referral links are used below to promote products I love and recommend. I receive a commission on any purchases made through these links. Please see my disclosure policy for more details.
By now you have probably heard or read how fidgeting can benefit kids during classwork or school work, helping them to focus on the task at hand.
Fidget toys make great gifts for the holiday season, whether a stocking stuffer or a regular gift. Today I am sharing a gift guide for kids who need to fidget with some of my favorite products.
I first heard about Fiddle Focus when I was attending a continuing education class this past year. I immediately fell in love with their products and knew they were a perfect fit for this post. This is a sponsored conversation on behalf of Fiddle Focus, but honestly, I love these two items so much.
Fiddle Focus has two main products for Busy Fingers and Busy Hands. All of their items are handmade in the USA and are made with multi-color textures and fabrics that provide excellent fidgeting for kids and adults.
You can visit the Fiddle Focus shop page to see all the different designs and fabrics used.
The Busy Fingers come with a velcro strip so you can send it to school and use it under a desk to provide distraction-free fidgeting.
Fiddle Focus also offers FREE SHIPPING on orders over $35.
---
Amazon is also a great place to find little fidget items, these are some of my favorites:
Follow Heather | Growing Hands-On Kids's board Gift Ideas on Pinterest.
You May Also Like: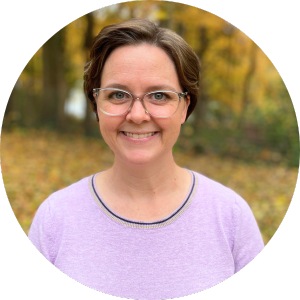 Heather Greutman, COTA
Heather Greutman is a Certified Occupational Therapy Assistant with experience in school-based OT services for preschool through high school. She uses her background to share child development tips, tools, and strategies for parents, educators, and therapists. She is the author of many ebooks including The Basics of Fine Motor Skills, and Basics of Pre-Writing Skills, and co-author of Sensory Processing Explained: A Handbook for Parents and Educators.