Pre-Writing Activities for Kids: Pom Pom Task Tray
Affiliate and Referral links are used below to promote products I love and recommend. I receive a commission on any purchases made through these links. Please see my disclosure policy for more details.
Last week I started a new series on Pre-writing Activities for Kids.
For a quick review, here are the pre-writing strokes that children learn in a developmental sequence:
Vertical line
Horizontal line
Circle
Cross shape (+)
Right/Left Diagonal Line
Square
X shape
Triangle
Today we are moving on to the circle shape with a fun pompom task tray that can be adapted for kids of all ages!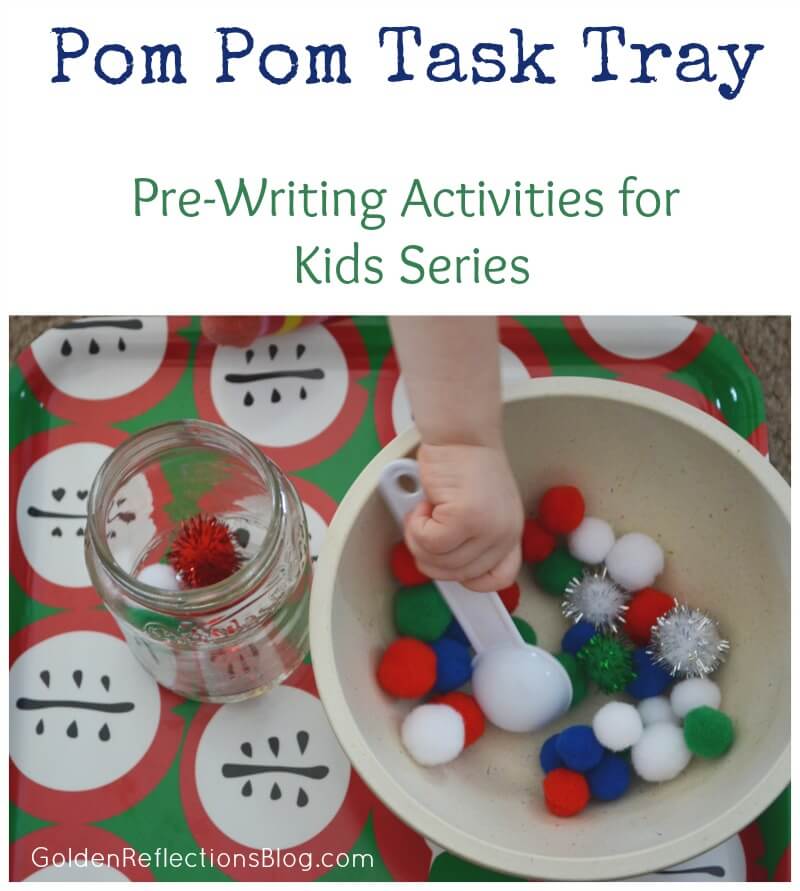 Items Needed for Pom Pom Task Tray
Glass/plastic jar with lid (I used a leftover pickle jar)
Medium size bowl (I used a mixing bowl from the kitchen)
This activity is very easy to set up. Simply put the task tray on the floor or small child size table with the jar and mixing bowl on it. Place the pom poms in one of the containers and let your child explore by transferring items back and forth between the two jars. You can provide them with the mixing spoons or small fine motor tongs or chopsticks.
Since my daughter is 17 months, I just gave her a tablespoon size measuring spoon and also let her use her fingers. This is great practice for developing a good pincer grasp.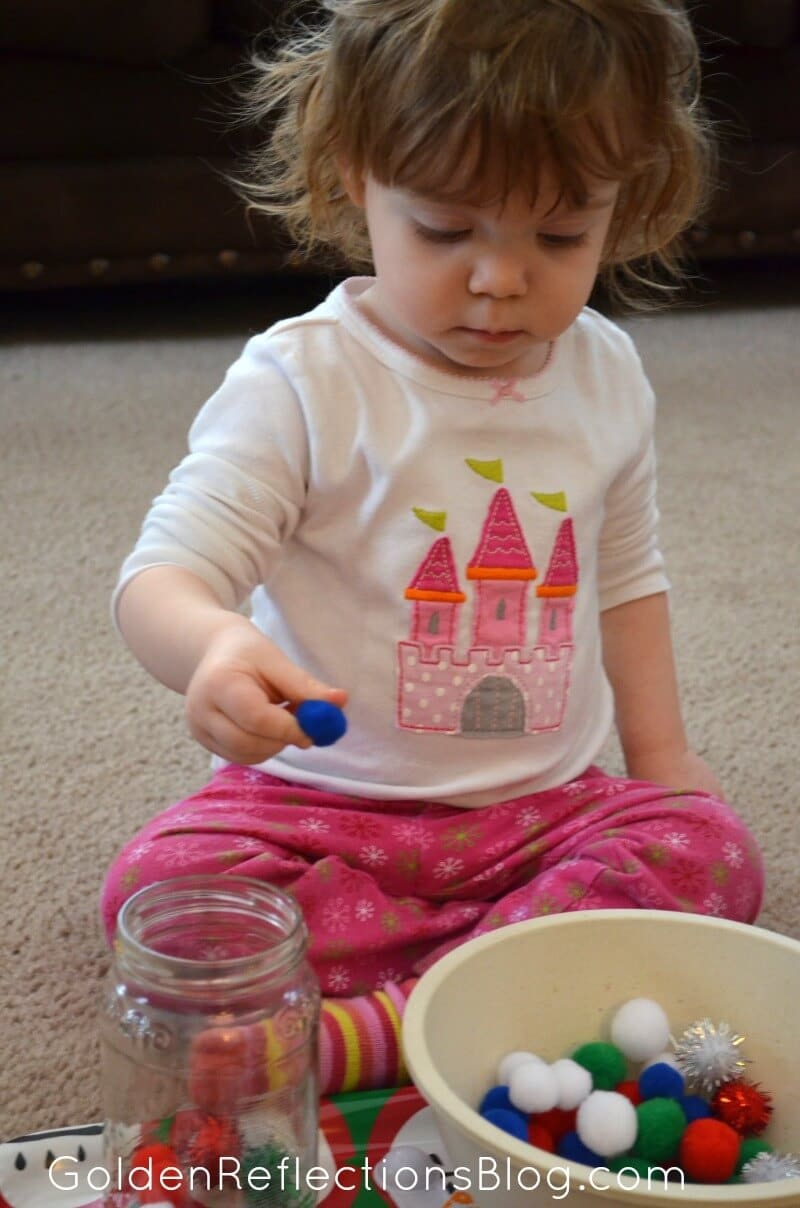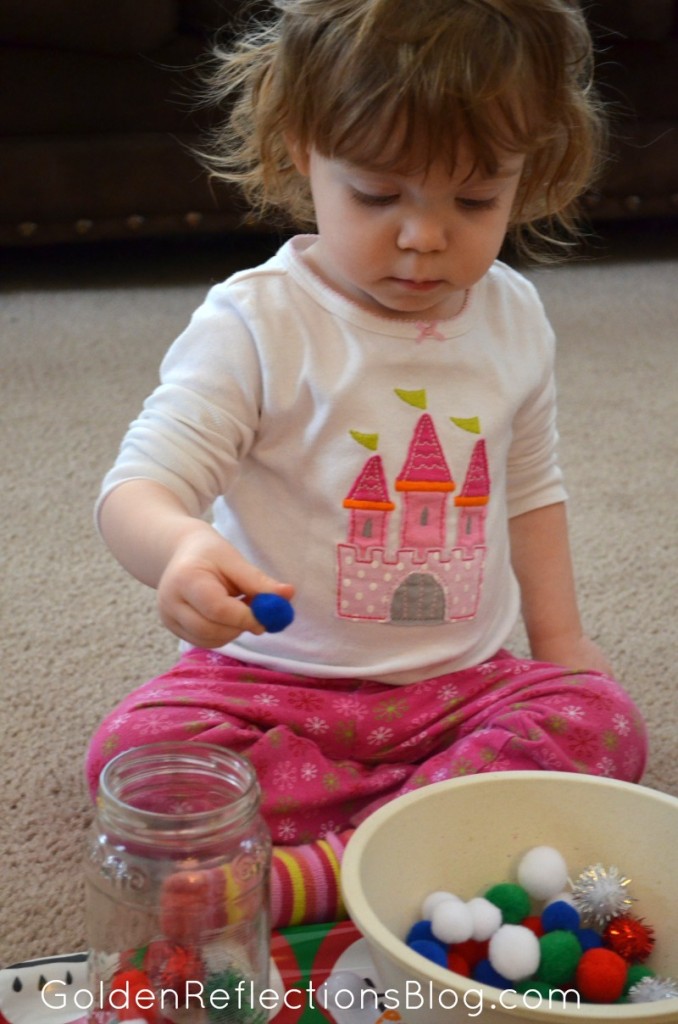 She spent a good 30 minutes with this activity, putting the pom poms back and forth between the two containers. I would suggest whatever container you use for the 2nd container make sure the opening to it is smaller than the 1st. If you have an older child you can use a container with an even smaller opening, this will give them a challenge in fine motor skills practice and eye-hand coordination.
Also, if you think your little one will put the smaller size pom poms in their mouth, please use larger sized ones. Also do not leave your child unattended during this activity at all.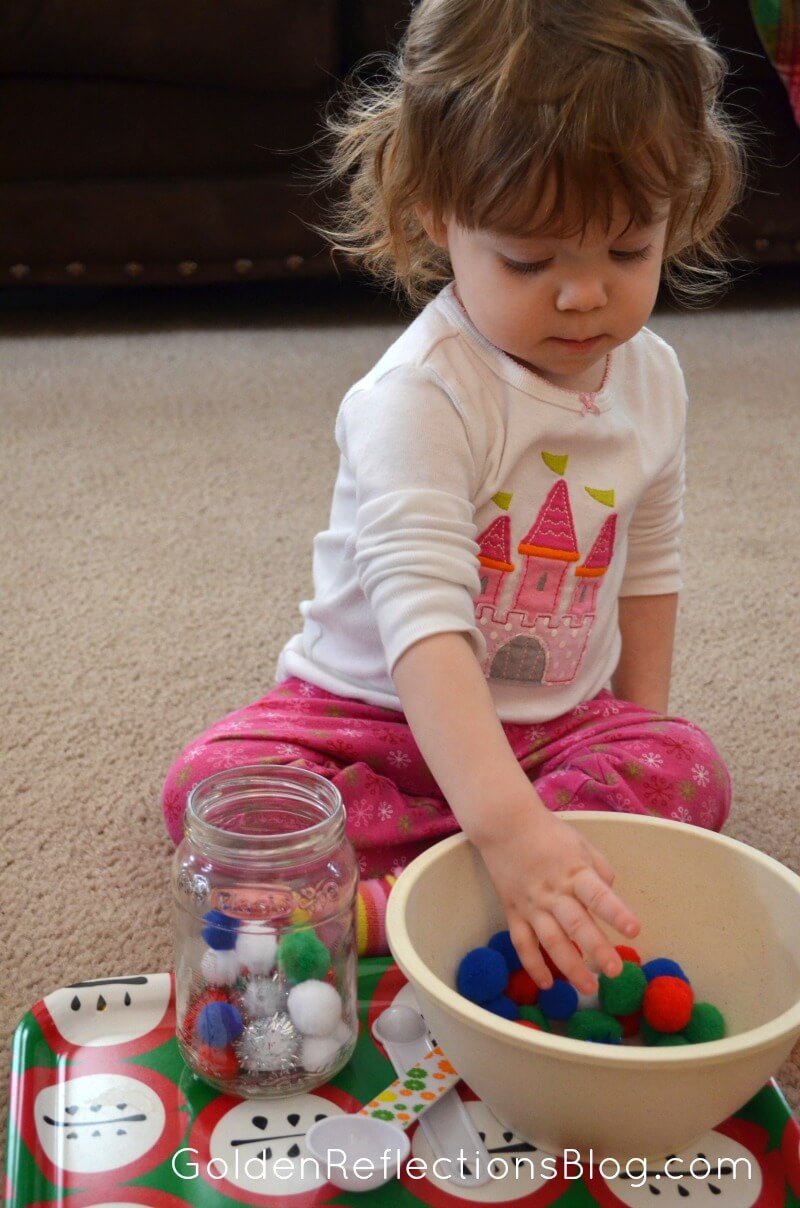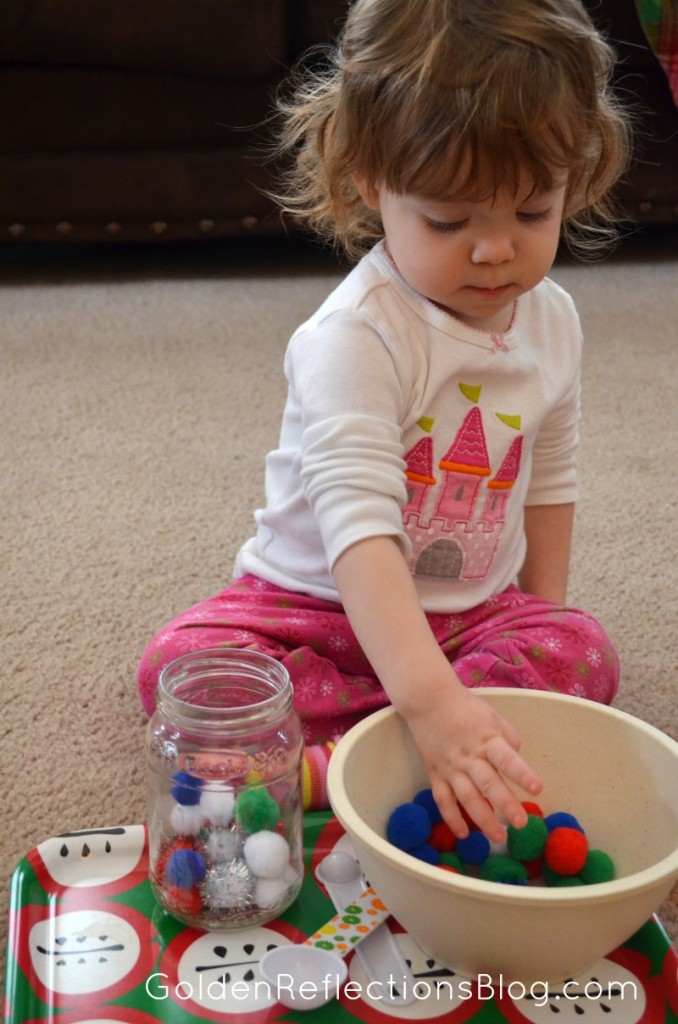 During this activity, I talked to my daughter about circles, showing her that the pom poms were circles, the rims of the bowls and spoons are circles, even the apples on the task tray. I also used the wording "start at the top, circle around, stop" when tracing the circle shapes with my finger. This is the same wording I use when teaching how to draw or trace a circle for older kids, so it is good repetition.
For an older child who is learning to trace pre-writing lines, you can provide them with some paper and crayons after this activity and have them practice making circle shapes. For children ages 2-3, just having circular motions on paper is age appropriate, ages 3-4 will start to perfect making an actual circle with start and stop points.
Skills used in the Pom Pom Task Tray Pre-writing Activity
Eye-Hand Coordination
Fine motor skills (hand strength, pincer grasp, proper grasp on writing utensils if you are using the tongs or chopsticks).
Pre-writing skills (exposure to various circle shapes in different environments and everyday items)
Here are my other activities in the Pre-Writing Activities for Kids Series
This activity is included in my new book, Basic Shapes for Beginners – A Hands-On Approach to Pre-Writing Strokes for Preschoolers. You'll get 30+ activity ideas for introducing pre-writing lines to your toddler and preschool age child.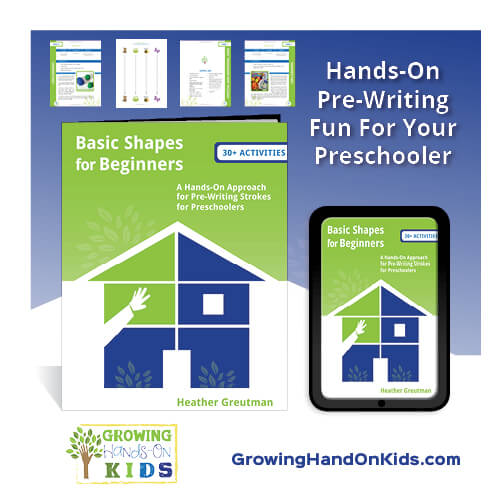 You can also find more ideas with the resources below.
Follow Heather | Growing Hands-On Kids's board Handwriting Skills and Activities on Pinterest.
You May Also Like: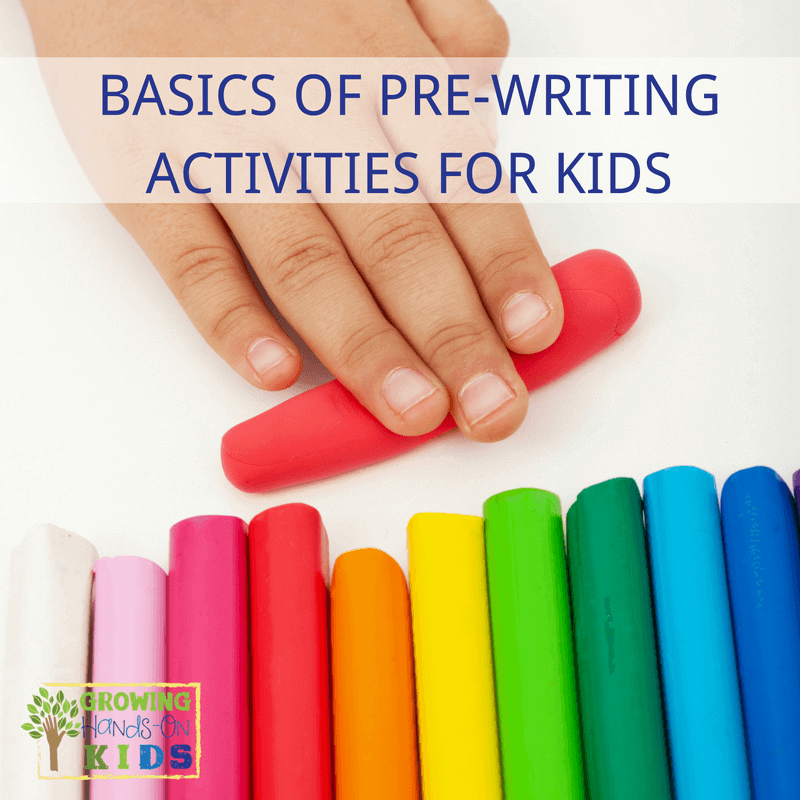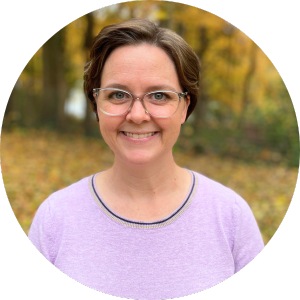 Heather Greutman, COTA
Heather Greutman is a Certified Occupational Therapy Assistant with experience in school-based OT services for preschool through high school. She uses her background to share child development tips, tools, and strategies for parents, educators, and therapists. She is the author of many ebooks including The Basics of Fine Motor Skills, and Basics of Pre-Writing Skills, and co-author of Sensory Processing Explained: A Handbook for Parents and Educators.