Child Development Tips, Tools, and Strategies
Encourage your child to reach their fullest potential through hands-on play and developmentally appropriate activities.
Welcome!
Here at Growing Hands-On Kids, you'll find child development tips, tools, and strategies through hands-on activities.
My mission is to help you encourage your child or student to reach their fullest potential through hands-on play and developmentally age-appropriate activities.
Get My Free Fine Motor Checklist for Ages 0-6!
Get my FREE Fine Motor Checklist for Ages 0-6 when you subscribe to Growing Hands-On Kids. Put your email in the box below to get yours now! You'll also get my weekly child development tips newsletter. Join 55,000 others and get these free weekly tips.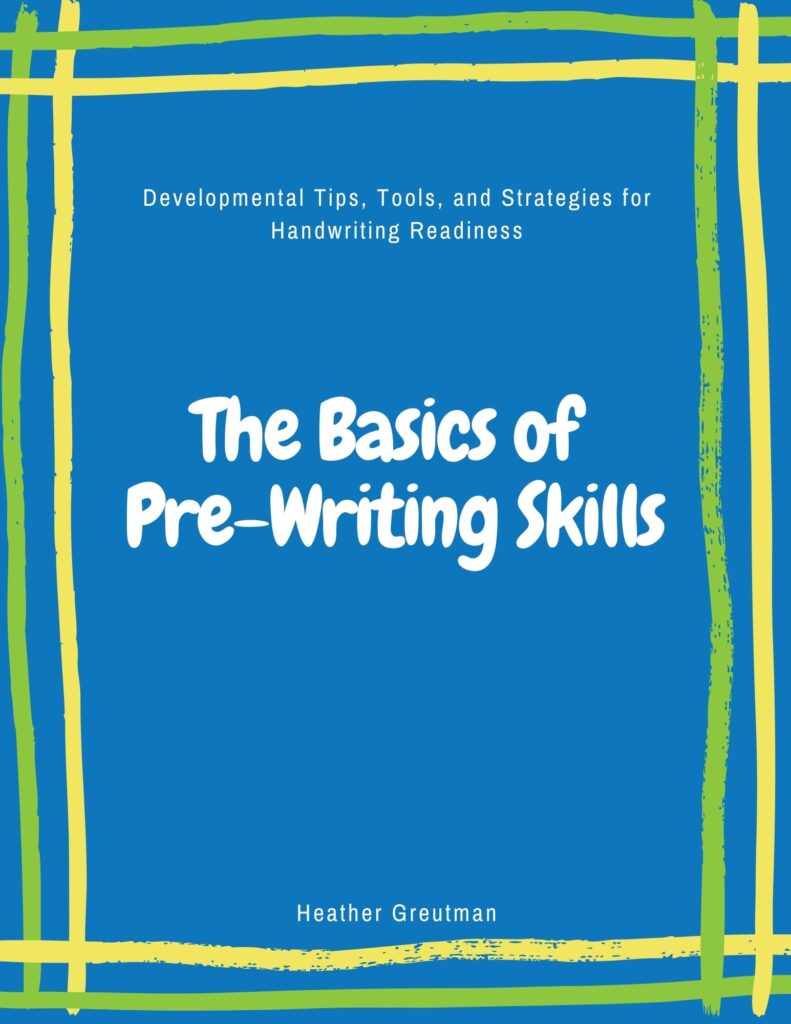 Why are pre-writing skills important for handwriting? In this brand new ebook, Heather takes a look at the research on why pre-writing skills are crucial for your child's future handwriting.
You'll discover the foundational skills needed for future handwriting like sensory processing, gross motor, fine motor, and visual-motor skills. Plus you will get specific hands-on activity ideas for each of these developmental areas, including ways to introduce pre-writing lines and shapes to your child.
This ebook is ideal for any person who has or works with a child ages 2-6.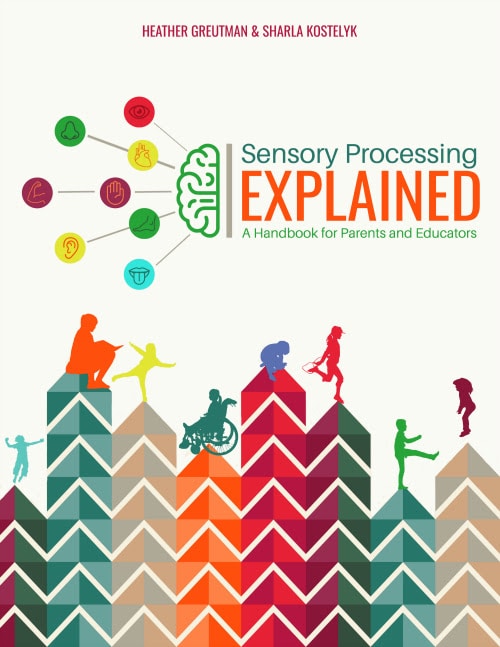 Sensory Processing Explained was written by an Occupational Therapy Assistant and mom of seven children. They use their unique experiences as a parent of children with sensory processing disorder and working in the classroom setting with children of various sensory processing challenges.
This book is three books in one so that you will get exactly what sensory processing information is right for your situation. It was written with easy to understand terms and language so that you can feel confident in explaining your child or student's sensory processing struggles with parents, family, friends, or co-workers.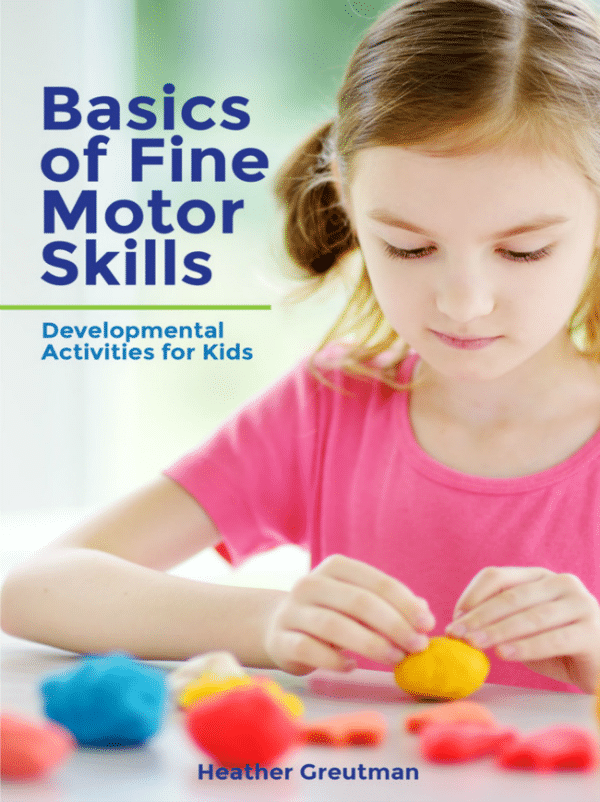 "Basics of Fine Motor Skills is a comprehensive breakdown of the fine motor skills needed for development and function. Heather has provided a valuable resource that describes each underlying skill under the vast term, "fine motor skills". This book is a great compliment to individualized goal areas for children. Therapists can use this resource for activity development and planning. Parents and educators will appreciate the clear and concise breakdown of skill areas and "red flags" that provide education in an easy to understand manner. The engaging activity lists are designed to target necessary skills while supporting the healthy development of children at all levels." – Colleen Beck, OTR/L – The OT Toolbox.
Visit the Growing Hands-On Kids Shop
Digital download products to help you create hands-on and developmentally appropriate activities for your children and students.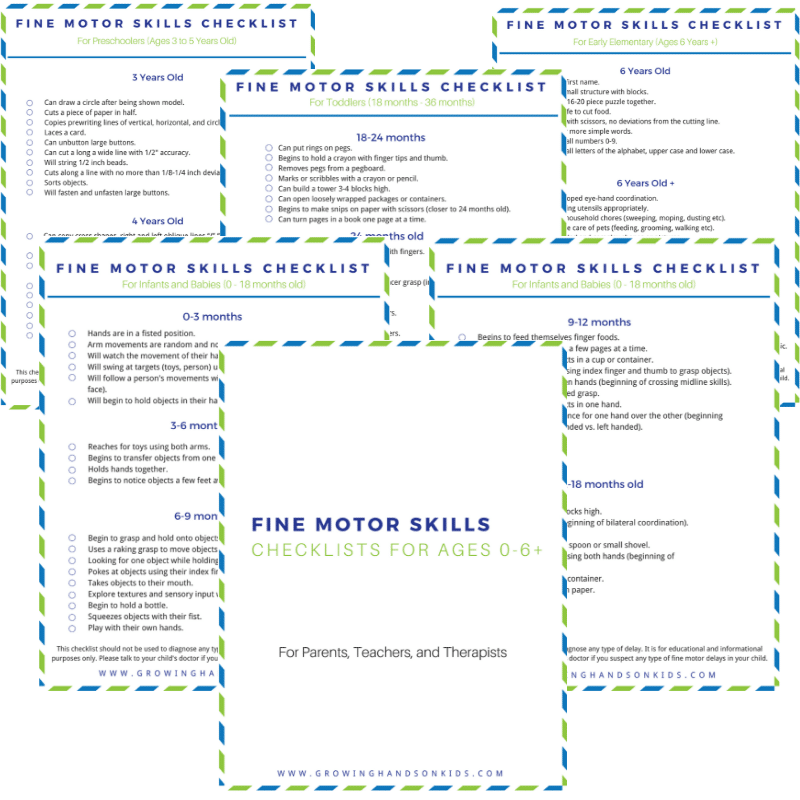 GET THIS FREE CHECKLIST
Fine Motor Checklists for Ages 0-6
Find out exactly what is age-appropriate and developmentally appropriate for your child to do when it comes to fine motor activities. These fine motor skills checklists were created to help you do just that.
Perfect for therapists, educators, or parents to use as a quick reference guide.
New on the blog…
It's the most wonderful time of the year! I was lying in bed thinking through some fun ways to count down to the Christmas season. Suddenly it hit me to…