7 Mistakes to Avoid When Teaching the Alphabet to Your Preschooler
Affiliate and Referral links are used below to promote products I love and recommend. I receive a commission on any purchases made through these links. Please see my disclosure policy for more details.
Are you teaching the alphabet to your preschooler? Here are seven mistakes to avoid.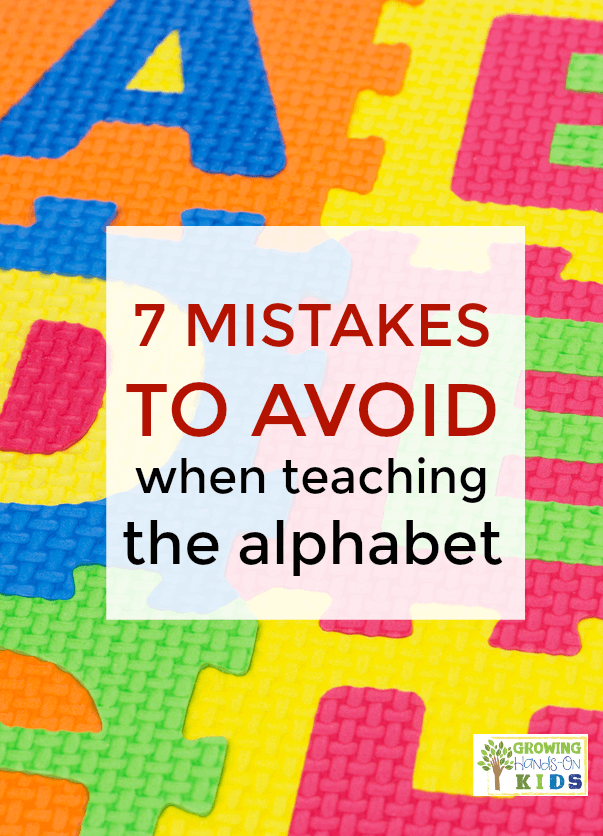 I'm Anna Geiger, creator of The Measured Mom, and I'm so grateful to Heather for allowing me to guest post on her blog today.
As a former teacher turned SAHM, I've had the joy of teaching the alphabet to our oldest five kids. There's nothing quite like the day the light goes on and they start recognizing letters all around them!
Are you teaching the alphabet to your child? Here are some common pitfalls to avoid.
7 mistakes to avoid when teaching the alphabet
Mistake #1 – Too many worksheets
If you're new to teaching the alphabet, you might think that worksheets are the way to go. Hunt for "preschool alphabet worksheets" on Pinterest, and you'll find a ton. Should you use them?
Most of the time – no. Worksheets don't teach – they simply let you know what your child has already learned. Pull out the worksheets after you've taught the alphabet, and only if your child enjoys them. (Here's a pack I recommend if your child is the worksheet type.)
Mistake # 2 – Not enough hands-on learning
If we're not doing pencil and paper worksheets, we need to do hands-on learning. But many of us don't quite know where to begin. What is there, after all, beyond worksheets?
Oh, so much!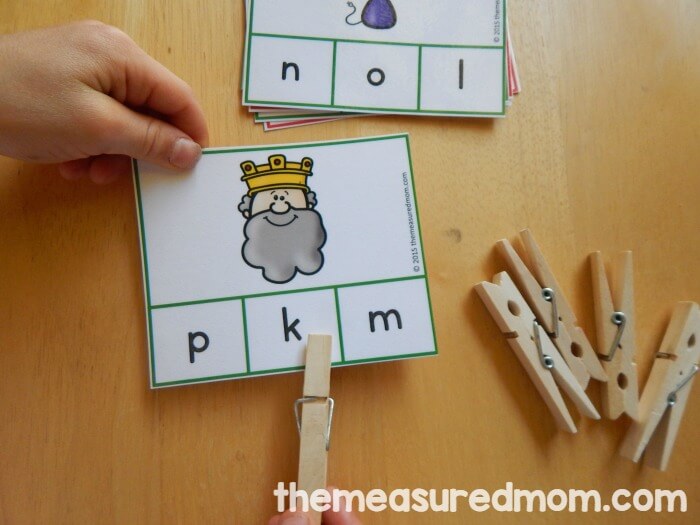 Mistake #3 – Not enough variety
It's not hard to find a letter of the week curriculum that uses the same activities each week. But this is a surefire way to bore both you and your learner. Mix it up!
Mistake #4 – Expecting kids to write their letters before they're ready
I can't tell you how many times I've received emails from people concerned that their 3-year-old isn't writing his or her letters yet.
Most preschoolers are not ready to do traditional handwriting pages. And when we expect them to, we burn them out.
Instead of expecting your child to write the alphabet, focus on pre-writing strokes instead (you'll love this handy resource). Lay off on the handwriting until your child is closer to kindergarten. And when you do start, there's no rush to write on the lines. Try these easy no-line pages instead.
Mistake #5 – Insisting that your child finish an activity the way you expect it to be done
As much as we might like neat little crafts and worksheets, our preschoolers usually have a different idea. And that's okay.
And then there's the day you prepare an activity you're sure your child will love – only to find it fall flat. That's okay too.
Mistake #6 – No flexibility
If you're a Type A planner, you might want to write out your plan for the whole six months. Because that's about how long it will take to do a Letter of the Week study, one letter per week, without breaks.
Except … how do you know how it's going to go? Maybe your child needs some time to let it all sink in. It might take you a full month just to learn the letter A. And maybe, come month three, your child is zipping through the alphabet faster than you can keep up. You might want to double up on the letters in your last month. Be flexible!
Mistake #7 – Forgetting to read
Okay, maybe you read #6 and laughed a little. Planning six months in advance? Ha! If you're anything like me, you're taking life day by day. If that's true for you, don't beat yourself up when you go a day (or, ahem, weeks) without focused preschool learning. The good news is that the most important thing you can do is easy, no prep, and requires no computer ink.
Just read. Read to your child as often as you can. Talk about books. Love books. Treasure books. Not sure where to begin? Our Letter of the Week book list is a great place to start.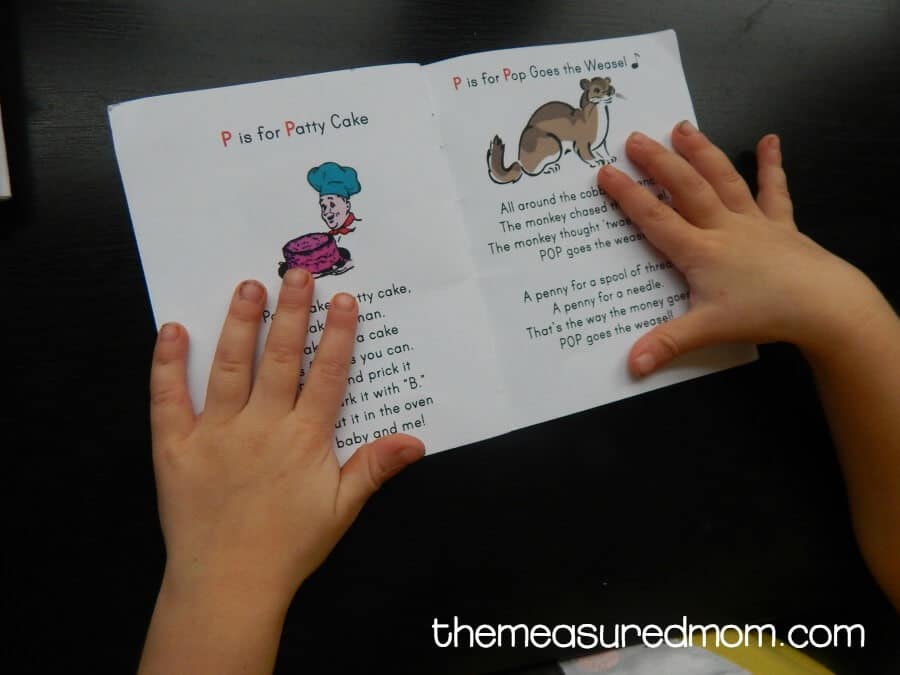 And if you've got some ink to spare, you might want to print our free letter books. I created these for my first grader when he was two years old – they were the perfect introduction to the alphabet.
Author Bio: Anna Geiger is a former teacher (MEd.) turned SAHM of six (ages 1, 3, 5, 6, 8, & 9). She is the writer and creator of The Measured Mom, where she supports parents and teachers with free printables, hands-on lessons, and other teaching resources.
For more ideas like this one, check out these resources below.
Follow Heather | Growing Hands-On Kids's board Homeschool Preschool Ideas on Pinterest.
You May Also Like: