Affiliate and Referral links are used below to promote products I love and recommend. I receive a commission on any purchases made through these links. Please see my disclosure policy for more details.
Have you noticed that your baby's skin breaks out easily? Maybe allergies run in your family and you want to find a product that you can try to avoid reactions with? There are many great options for natural products for your sensitive baby out there and today I want to share one of those with you. I want to also thank Maty's Healthy Products for sponsoring today's post.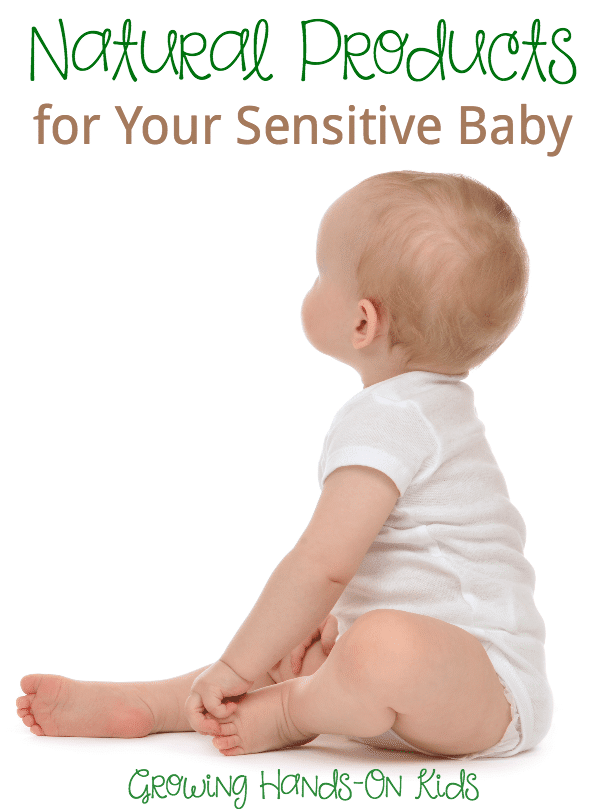 In our family, seasonal allergies run on both sides of the family. Plus we live in an area of the country that is prone to lots of allergens such as dust, rag weed, and molds. My husband also suffers from asthma and has sensitive skin himself.
When we had children, we figured that allergies would most likely be part of their lives from the beginning. Now with a daughter and son, thankfully the only thing we have noticed so far is sensitive skin in both of them and also occasional runny nose and watery eyes.
My daughter tends to break out in hives if an irritant bothers her skin and I have noticed with the baby that he is starting to do the same. Especially when he is upset, his little eye brows get red and blotchy looking.
With this history of sensitivities, I am always looking for natural and safe products for the kids, especially the baby. We already use the following things with both of them, if we can:
Natural or dye free medication such as baby or child pain relievers
All natural and dye free soap and shampoo
All natural and dye free detergent for clothes
Natural or sensitive baby wipes
However finding a natural baby chest rub or ointment was something that we had not found yet. I was very interested in trying out the Maty's Healthy Products line and their Petroleum free baby ointment and chest rub.
A few things that stood out to me about these two products, they are both all natural and I can actually READ and recognize all the ingredients on the label! How often can you say that about anything you purchase in a store?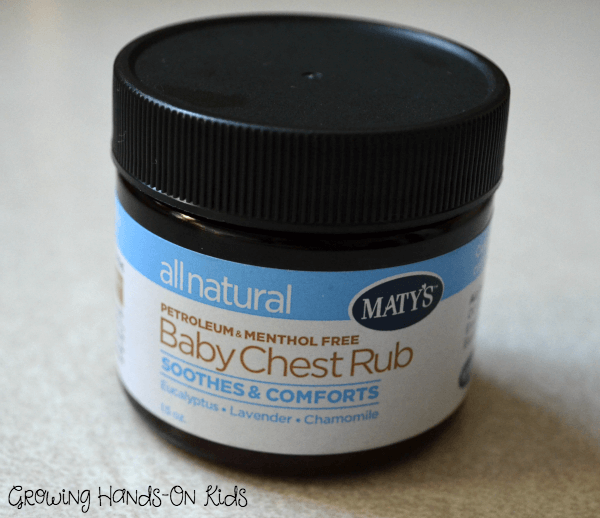 The baby chest rub is made with healthy oils that resemble the oils of your baby's skin and it is also a safe alternative to vaseline because it is petroleum free. (Why is petroleum harmful?) A few other things to note, Maty's Healthy Products contain NONE of the following:
NO parabens
Phthalates
fragrances
hydrogenated oils
artificial colors
preservatives
mineral oils
gluten
or chemicals
They are also dermatologically tested to be safe on your baby's skin. The baby chest rub also contains a soothing blend of coconut oil, lavender and chamomile to help sooth your baby and strengthen their immune system. It is also menthol free.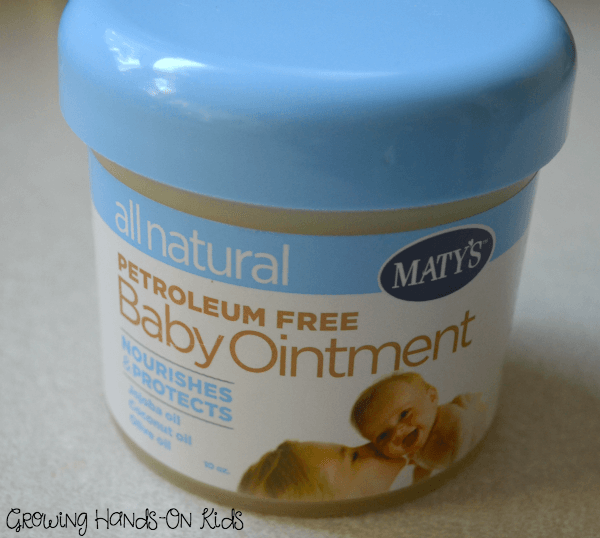 What I also liked about the baby ointment is that is helps to prevent diaper rash naturally by creating a moister barrier and nourishes and protects your baby's skin with no messy build-up.
I am looking forward to using Maty's Healthy Products with both kids to help keep them healthy and build up their immune systems the natural way. If you are looking for safe, chemical free products for your baby, definitely check out Maty's Healthy Products.
You can find them at the following retailers:
Kroger
Walmart
Wegmans
Fry's
Kmart
King Soopers
Navarro
Smith's
Ingles
Tops
Harris Teeter
You can also check them out online and on social media:
Disclaimer: The statements in this post are not to replace medical advice for your baby or child.These statements have not been evaluated by the food & drug administration. You should check with your doctor before starting any new product with your baby.
This is a sponsored post on behalf of Maty's Health Products. I received monetary compensation and free products for the purpose of writing this post. All thoughts and opinions are 100% honest and my own.
Follow Heather | Growing Hands-On Kids's board Healthy Alternatives! on Pinterest.