Affiliate and Referral links are used below to promote products I love and recommend. I receive a commission on any purchases made through these links. Please see my disclosure policy for more details.
I am excited to share about an amazing resources I recently discovered for teaching Montessori language at home. The Montessori Language Learning Toolbox from Montessori by Mom is an excellent way to introduce language activities with your preschooler.
Disclaimer: I was provided the Language Learning Toolbox from Montessori by Mom for the purpose of this review. All thoughts and opinions are 100% honest and my own. Please see my disclosure policy for details.
Montessori Language Learning for Preschoolers
What I love about the Montessori approach to language is the focus on mastering gross motor skills first through practical life work and motor skills which then allows the child to develop pre-writing skills which lead to early reading. Montessori's approach was that children learn to write the letters first before reading them. This way they are able to express themselves before trying to understand someone else.
My daughter turned 3 in August, so we are just beginning with language learning. I was excited when I saw this toolkit, because we are doing a letter of the week theme this year and also learning sign language. All of the items and activities included in toolbox from Montessori by Mom work in perfectly with this.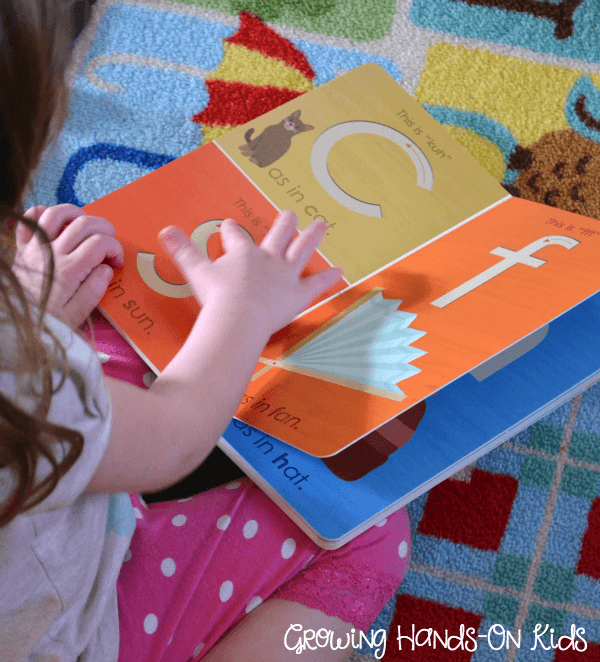 Learning language the Montessori way focuses on hands-on experiences as well as phonetic awareness. The items included in this learning language toolbox definitely encourage this. The Montessori Letter Work book, sand writing tray, and moveable alphabet cards definitely encourage hands-on work and give you numerous ways to introduce letters and sounds to your preschooler.
I am using the toolkit right now along with our letter of the week theme in the following ways:
Including the Montessori Letter Work book on our shelves
Providing pre-writing work with the sand tray for each letter each week
Reviewing the sound of each letter as we talk about it throughout the week
Including the American sign language letter sign each week
Using the moveable alphabet cards for letter recognition as well as tracing practice with the sand tray
As Ellie progresses in her language learning, I plan on working on matching phonetic sounds with the language miniatures and moveable alphabet cards. We aren't quite ready for using a pencil and the pre-writing paper yet, but if you have an older preschooler, these items are included in your toolkit.
What is Montessori By Mom?
You have probably seen similar products that provide you with a monthly box of crafts or activities that are delivered to your door each month. What I love about the Montessori by Mom subscription boxes are the quality of the activities and products included, and the support you receive once you purchase.
All of the boxes come with an activity guide and you also get access to instructional videos and a Facebook group for support.
If you are new to Montessori and especially if you are wanting to do Montessori at home, I highly encourage that you check out the Montessori by Mom products and join their subscription service.
Montessori by Mom is graciously offering GHOK readers a special $10 off a new subscription you place with the special code: AFFGHOK. 
Follow Heather | Growing Hands-On Kids's board All things Montessori on Pinterest.