Affiliate and Referral links are used below to promote products I love and recommend. I receive a commission on any purchases made through these links. Please see my disclosure policy for more details.
For my daughter's 1st birthday party I decided to make my own homemade party balloon table weights as decorations for the tables. It is so easy and much cheaper than buying them at party stores!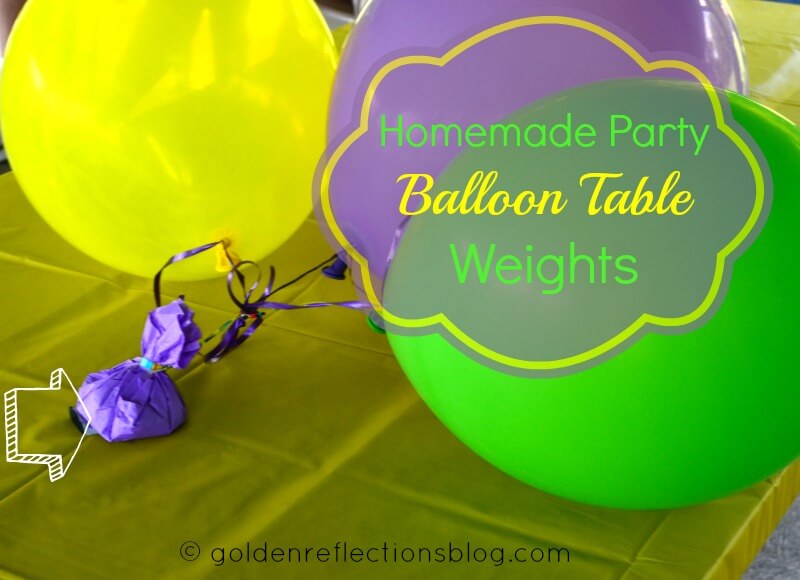 Read the previous posts in this series:
Tips and Tricks for a Girl's Puppy Dog Themed Birthday Party – Invitations, Decorations, Food
How to Make Dog Bone Shaped Tortilla Chips for Puppy Dog Themed Birthday Party
When I priced balloon table weights at our local party supply store they were $1.99 a piece. I looked at them and thought "I could make these easily!" so I put them back and enlisted the help of my sister in-law to help make them.
Directions for Homemade Party Balloon Table Weights
What you need:
Tissue paper (I used purple, yellow and blue)
Decorative Ribbon
Dried beans (I used lentils and black beans)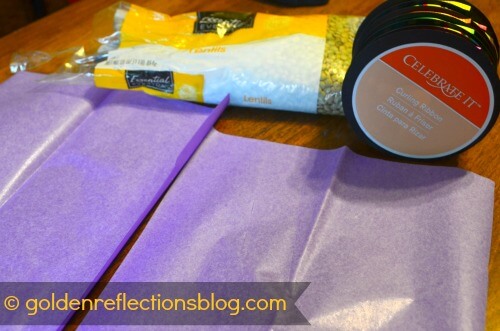 The first thing I did was cut out the tissue paper. I cut along the fold lines and cut out a square shape. Like this…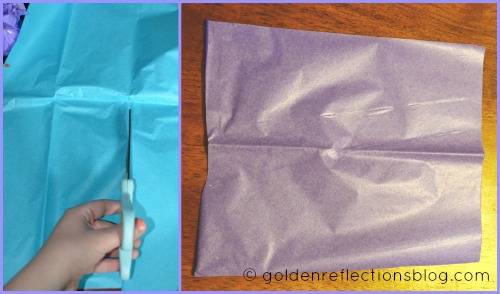 Then I filled the middle with the lentils or beans.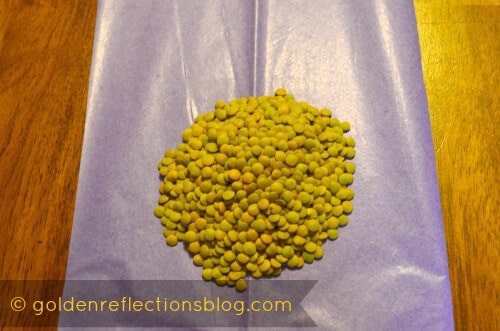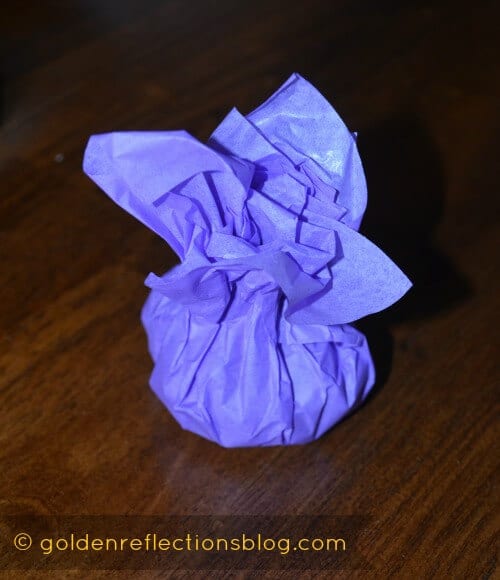 Next I folded up the sides and tied a piece of the ribbon around each to hold everything together.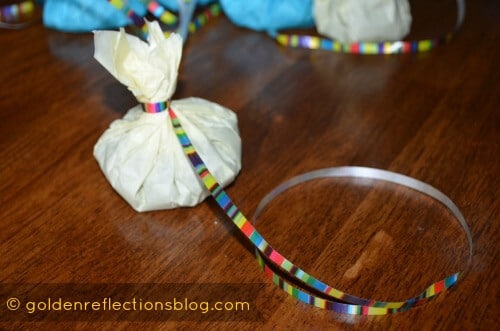 We left the string long enough on each one so that balloons could be tied to them. We ended up tying 3 balloons to each table weight. It was pretty windy at the day of the party, so we ended up using duct tape under each table weight to help keep everything on the tables. But if you are inside or it isn't windy out they would work fine without the duct tape!
If your children are older, you can definitely get them in on the action; it would make a great fine motor activity by cutting out the paper and tying the string.
Super easy to make and much cheaper on the party planning budget! Instead of buying it, why not make homemade balloon table weights!
Blessings,

** Affiliate Link – please see my disclosure policy for details **