Affiliate and Referral links are used below to promote products I love and recommend. I receive a commission on any purchases made through these links. Please see my disclosure policy for more details.
This year my daughter is 3 and I am really looking forward to doing some hands-on Christmas activities for preschoolers with her. Last year I was pregnant with our son and was so sick I could not manage much in the way of Christmas for her. I am really looking forward to our ideas this year.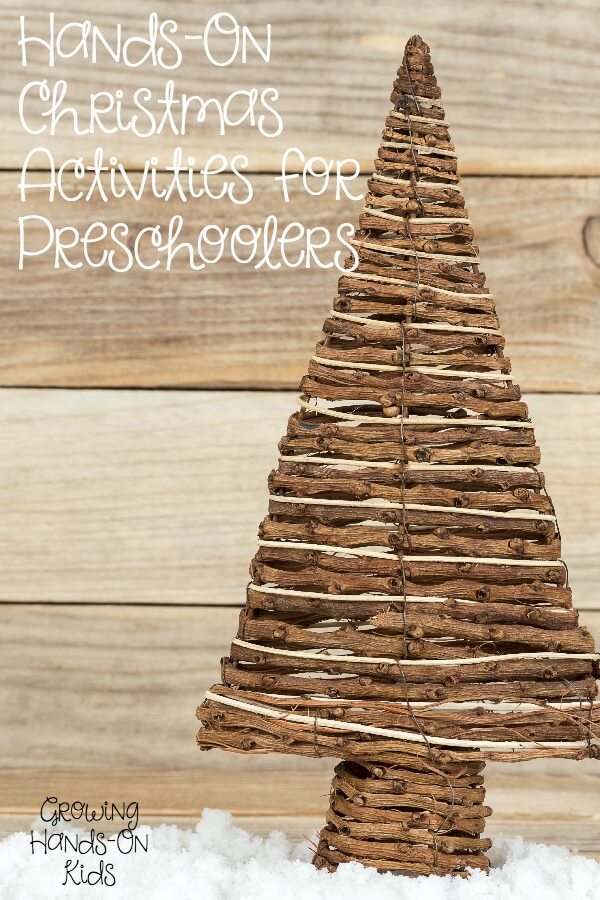 One thing we will be doing is using the Truth in the Tinsel: An Advent Experience for Little Hands ebook. I love that it has great hands-on Christmas activity ideas for all ages, with a focus on the real meaning of Christmas, Jesus.
There is also a Truth in the Tinsel Church curriculum and printable ornaments to go along with the ebook.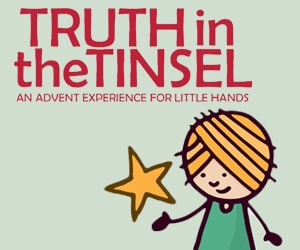 Another activity I plan on bringing out is our Nativity sensory tray that I did manage to set up last year. Ellie really enjoyed this, although I think I need to make a new baby Jesus because he got lost in the craziness of last year.
Here are some other great Christmas sensory bin ideas:
I also plan on doing an Advent calendar, but have not decided which one yet. I have some Advent Calendar ideas on the blog from a post I did last year.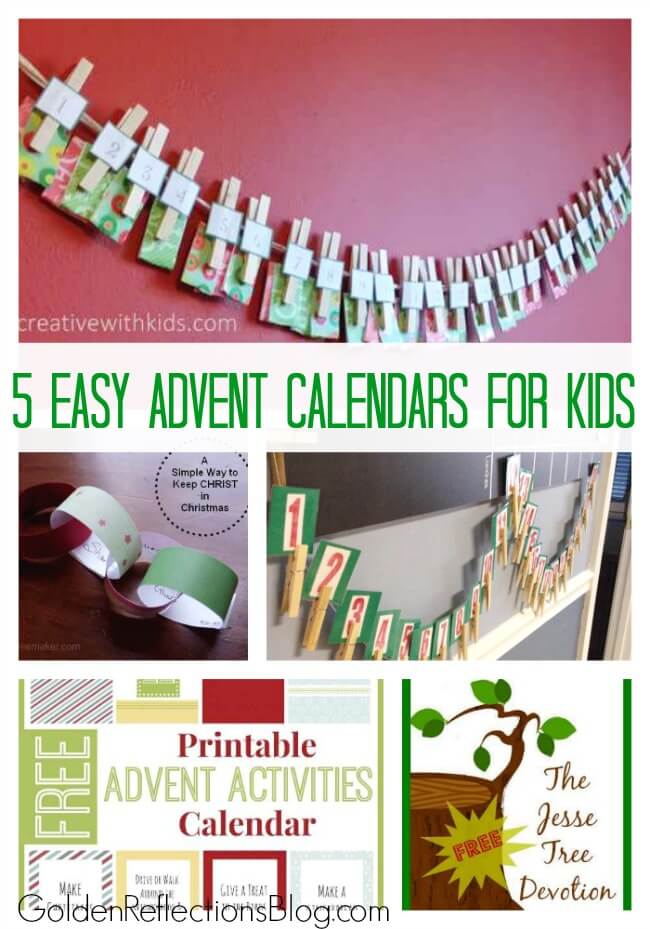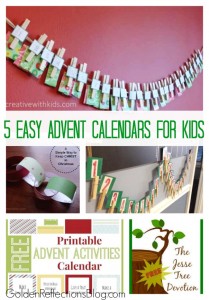 We will also be making some scented play dough and making some Christmas invitations to play and sensory trays with it. I will be sharing those later in the month and next month, but here are a few ideas to get you started.
My mom is also planning on making Christmas cookies with Ellie this year. This should be an interesting experience, but also some great practical life skills for her.
One other great idea would be to set up a wrapping station in your home with wrapping paper, tape, empty boxes, and bows and let your child practice wrapping and decorating. Great fine motor skills and also practical life skills.
For more hands-on ideas, check out the 12 Days to a Montessori Christmas over on Christian Montessori Network.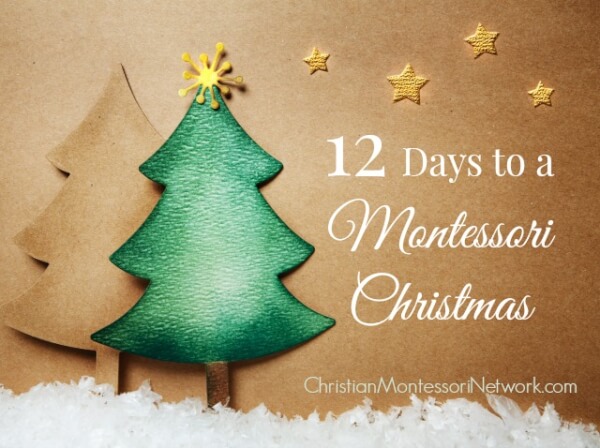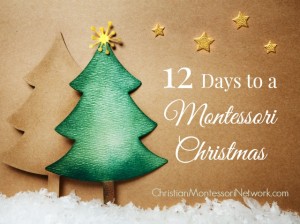 What are some of your favorite hands-on Christmas Activities for preschoolers??
Let me know in the comments below.
For more Christmas ideas, be sure to follow my Holly Jolly Christmas Pinterest board.
Follow Heather | Growing Hands-On Kids's board Holly Jolly Christmas on Pinterest.