Fun Paint Chip Activities for Children
Affiliate and Referral links are used below to promote products I love and recommend. I receive a commission on any purchases made through these links. Please see my disclosure policy for more details.
I love simple activities that don't involve a lot of set-up and also include free to nearly free items. The paint chips you can get at your local paint store or Wal-Mart make GREAT little activities for children that can be a learning experience as well as just plain fun.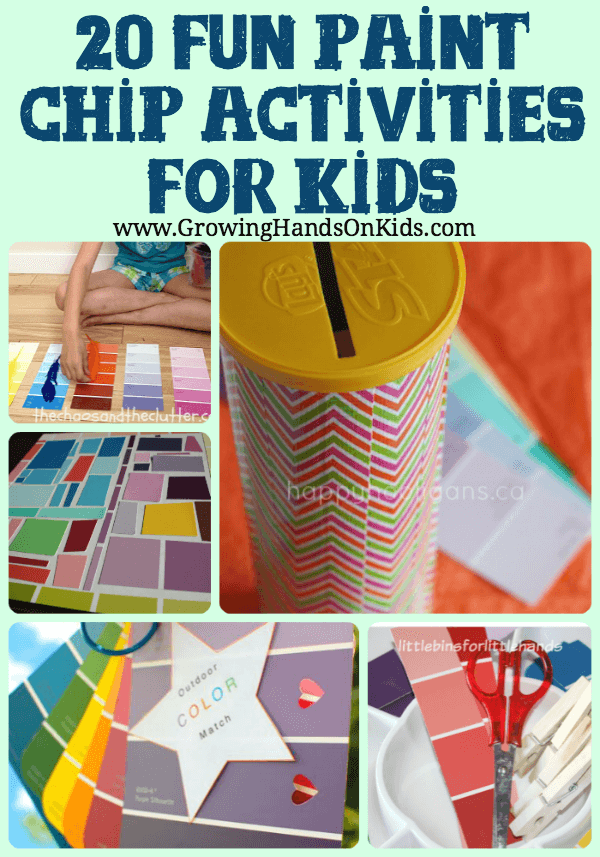 Today I rounded up some cute ideas for you to try. With baby no.2 coming in just a few short weeks I'm sure we will be trying some of these as well with my toddler daughter.
Paint Chip Activities for Children
Paint Swatch Drop for Fine Motor Skills – Happy Hooligans (we've done this one before and my daughter has really enjoyed it!)
7 Busy Bags Using Paint Chips – The Chaos And The Clutter
Paint Chip Stroller Toy – Can Do Kiddo
Scissor Skill Practice Using Paint Chips – Play Ground Park Bench
Paint Chip Puzzles – Happily Ever Mom
Rainbow Scissor Skills and Color Matching – Little Bins for Little Hands
Homemade Coloring Book – Craftulate
DIY Magnetic Tangram Set Using Paint Chips – Schooltime Snippets
Paint Chip Sight Word Busy Bag – The Chaos And The Clutter
Learning with Paint Chips for Preschoolers – There's Just One Mommy
Paint Chip Mosaics – Happy Hooligans
Outdoor Color Match – Inner Child Fun
ABC Rainbow Puzzle Busy Bag – Schooltime Snippets
DIY Pain Chip Book Marks – The Jenny Evolution
Engine Paint Shop – Play Trains
Paint Chip Number Recognition – Reading Confetti
Seasonal Activities Using Paint Chips
Here are a few cute seasonal ideas using paint chips.
Summer Bucket List Ideas – KC Edventures
Paint Chip Turkeys – Happy Hooligans
Paint Chip Spring Flowers – B-Inspired Mama
Have you used Paint Chips before for learning or just plain fun activities with your kids? Let me know in the comments below.
Need more fine motor ideas?
For more great kids' activity ideas, be sure to follow me on Pinterest.
Visit Heather G. | Golden Reflections Blog 's profile on Pinterest.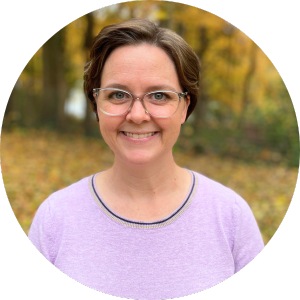 Heather Greutman, COTA
Heather Greutman is a Certified Occupational Therapy Assistant with experience in school-based OT services for preschool through high school. She uses her background to share child development tips, tools, and strategies for parents, educators, and therapists. She is the author of many ebooks including The Basics of Fine Motor Skills, and Basics of Pre-Writing Skills, and co-author of Sensory Processing Explained: A Handbook for Parents and Educators.