Affiliate and Referral links are used below to promote products I love and recommend. I receive a commission on any purchases made through these links. Please see my disclosure policy for more details.
8 Foods that can boost your child's brain development is a guest post by Virginia Cunningham. She is a freelance writer in the Los Angeles area who covers many different industries, including manufacturing, law, health and alternative medicine. She finds that these foods significantly help her children improve their performance in school as well as in other activities.
Success in school starts with nutrition at home. Children who eat healthy foods and have balanced meals have been shown to perform better in school and demonstrate enhanced cognitive development. The best "brain foods" not only help improve focus and memory, but also provide energy for busy days at school.
Here's a list of foods that are considered to be among the best for the brain. Incorporate these foods into your child's diet to help support his or her growing mind.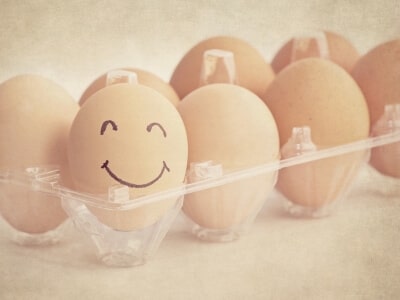 Image courtesy of winnond / FreeDigitalPhotos.net
Eggs: Not only are eggs the "perfect protein," which helps provide steady energy to a growing body, but eggs also are high in choline. Choline is a necessary component in the production of memory brain cells.
 Whole Grains: Most mothers know about the role folate plays in the development of a fetus's nervous system and in the prevention of birth defects; however, the importance of folate on brain development continues well beyond the early stages of pregnancy, as it continues to play a part in the development of brain cells. Enriched whole grain products provide this much-needed nutrient as well as fiber (for energy and digestive regulation) and other B vitamins, which help enhance alertness.
 Oatmeal: Already found in many households, oatmeal is well-known as a heart-healthy food due to its fiber content and ability to reduce cholesterol levels. In addition, this breakfast staple has also been linked to improve spatial-memory performance when taking tests. In a study by Tufts University and Quaker Oats, children who ate oatmeal at breakfast (compared to those who ate a cold cereal or no breakfast at all) performed significantly better on a map skills test.
Yogurt: Calcium affects how the body regulates energy and production of insulin. Getting enough calcium is important to providing a steady energy to help a child focus. Dairy products have the most calcium in a food source, as well as being great sources of protein and vitamin D (if fortified). Of all the dairy products, yogurt is the most beneficial due to the presence of probiotics (look for products marked with "live cultures"), which can boost the immune system and ensure a healthy digestive system.
 Strawberries or blueberries: The antioxidants found in sweet berries are associated with improved cognitive performance and memory. In older subjects, it appears that a diet high in antioxidants seems to prevent Alzheimer's disease.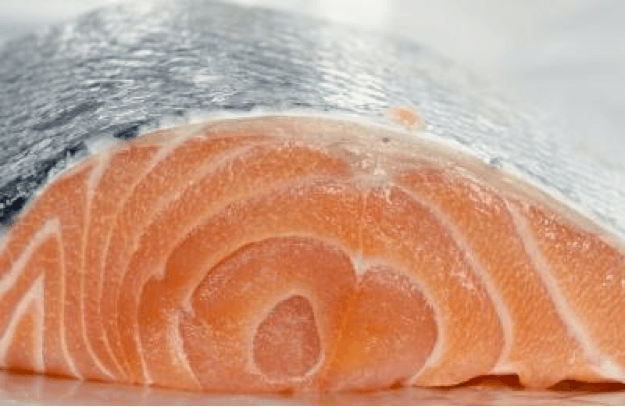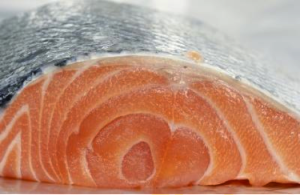 Image courtesy of dan / FreeDigitalPhotos.net
 Salmon or flaxseeds: There is some truth to the old wives' tale of how eating fish will make you smarter. Research has shown that people who regularly consume fish have a better memory than people who won't eat fish. In addition to the protein for energy, omega-3 fatty acids seem to be driving the improved cognitive performance.
Omega-3 acids, like DHA and EPA, are linked to a better capacity to learn, along with a host of other health benefits. Found in cold-water fish (salmon) and in some plant sources (flaxseeds), omega-3s are necessary for the proper development of the brain. Salmon, while an excellent source of protein and omega-3s may be difficult for a child's palate, so flaxseeds are a suitable alternative.
While not nearly as rich in omega-3 and with a different balance in DHA: EPA ratio, flaxseeds are more easily disguised in smoothies or other dishes, making it easier to convince your child to consume.
This is just a short list of foods that will help your child's cognitive development. A balanced diet that incorporates these foods, and specifically these nutrients, will help the brain grow and improve performance.
You may find it a challenge to convince your child to consume all these foods, especially if they're inclined to be picky. While daily intake is not necessary to see a change, consistent and regular consumption is the best path to progress.
~~~~~~~~
Thank you Virginia for sharing with us today! If you would like to see more posts like this one, be sure to subscribe to the blog to get my twice monthly GRB Online Newsletter.
You can also follow along on Pinterest.
Follow Heather @ Golden Reflections Blog's board From Golden Reflections Blog on Pinterest.
Blessings,