Affiliate and Referral links are used below to promote products I love and recommend. I receive a commission on any purchases made through these links. Please see my disclosure policy for more details.
Last year for my daughter's 1st birthday we had a puppy dog themed birthday party. This year, for her 2nd birthday we did a fish themed party.
I think her love her fish came from her grandpa's who both love to fish. She has many stuffed animal fish and when she first started talking her word for fish was "dish". Then it moved to "dishies" and now she is starting the put the "f" in front of it more and more.
It is so fun to watch her grow up and I love making a birthday party theme around her favorites. So this year a fish themed birthday party it was.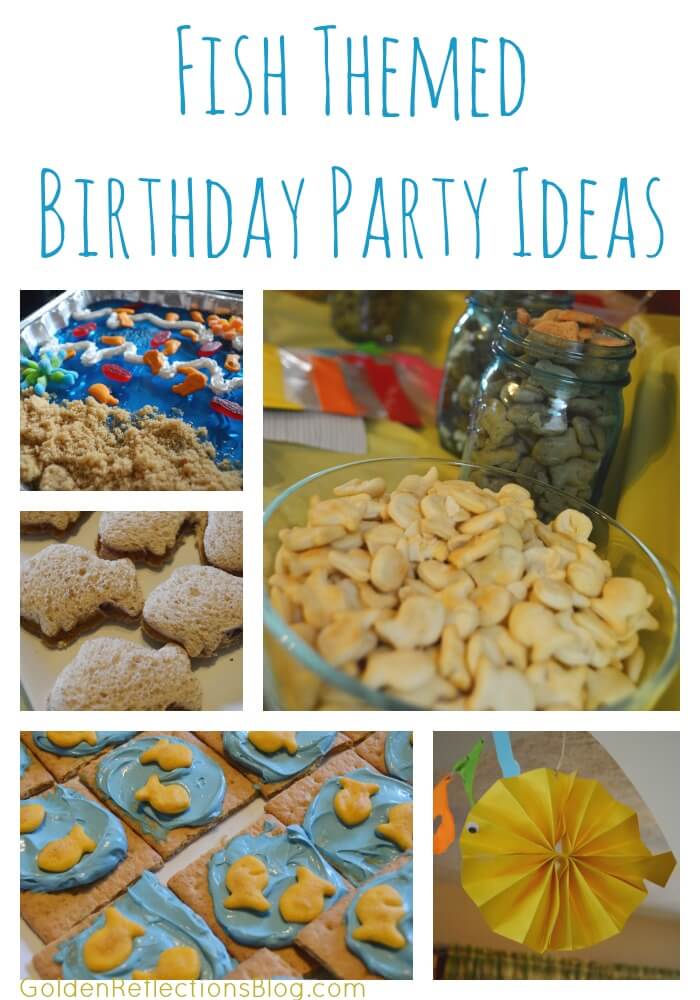 I told myself that I was going to make it a little more low key this year than last year's dog themed party. I think my husband still thinks I went a little overboard on it.
As far as people though, it was smaller. We just invited immediate family to join us this year. She had a couple little cousins and close friends there too, so I wanted to make sure it was fun for the kids but didn't break the budget.
Invitations for Fish Themed Birthday Party
For my invitations this year I turned to Tiny Prints Theme Birthday Party Invitations. They had the perfect fish birthday invitations in light blue and orange.

Food For Fish Themed Birthday Party
Of course the food is the most important part, not only for the kids but for the adults too. For the kids we had the following.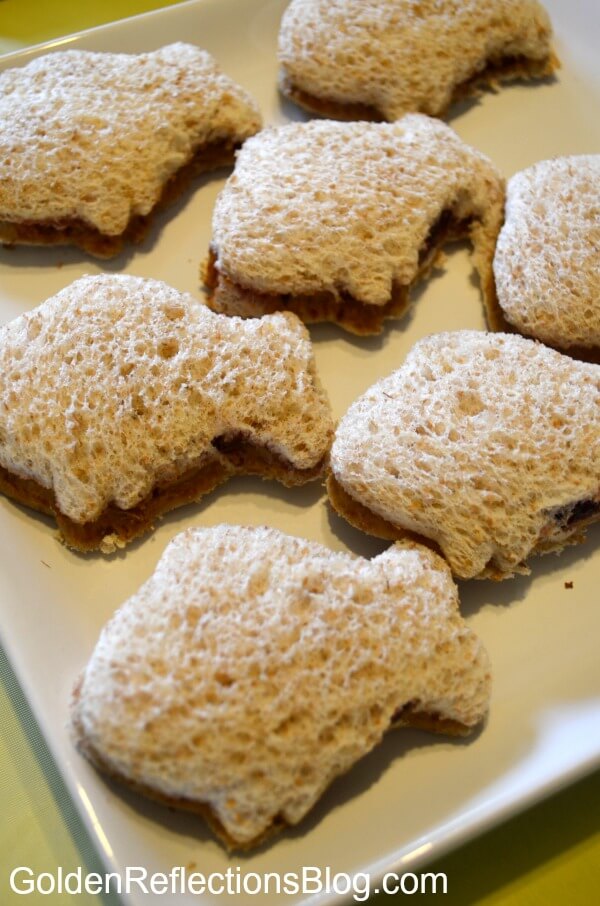 Goldfish Cracker Bar (I may have gone a little crazy in getting as many different kinds of GoldFish crackers as I could find. Our local Kroger had probably 10 different kinds in the cracker isle).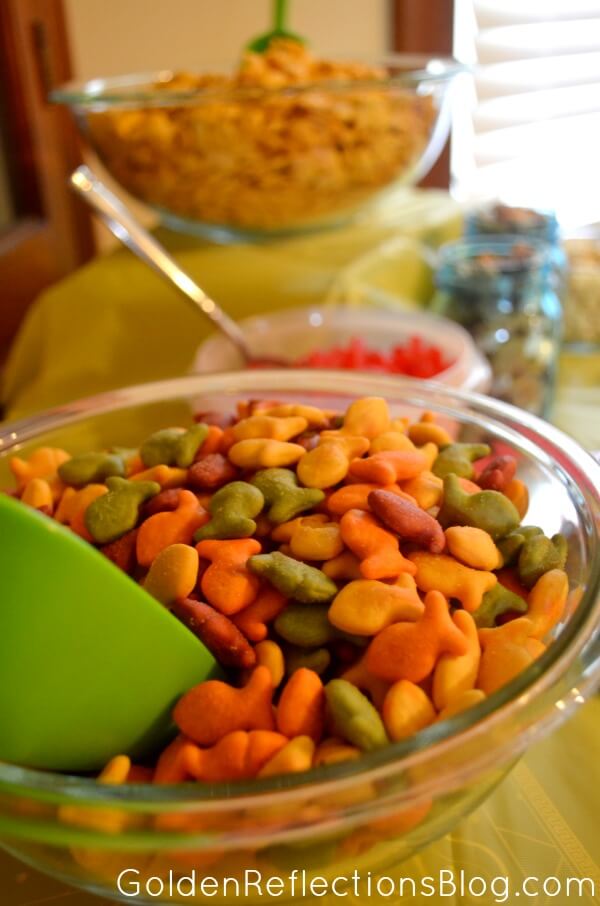 I used a couple of books so that I could set some of the bowls above others. Then I put a yellow table cloth over the table and books. I also used two green candy scoops, glass mixing bowls, and blue canning jars to hold all the different flavors of Goldfish crackers. I also had some treat bags so that people could fill them up and take them home after the party.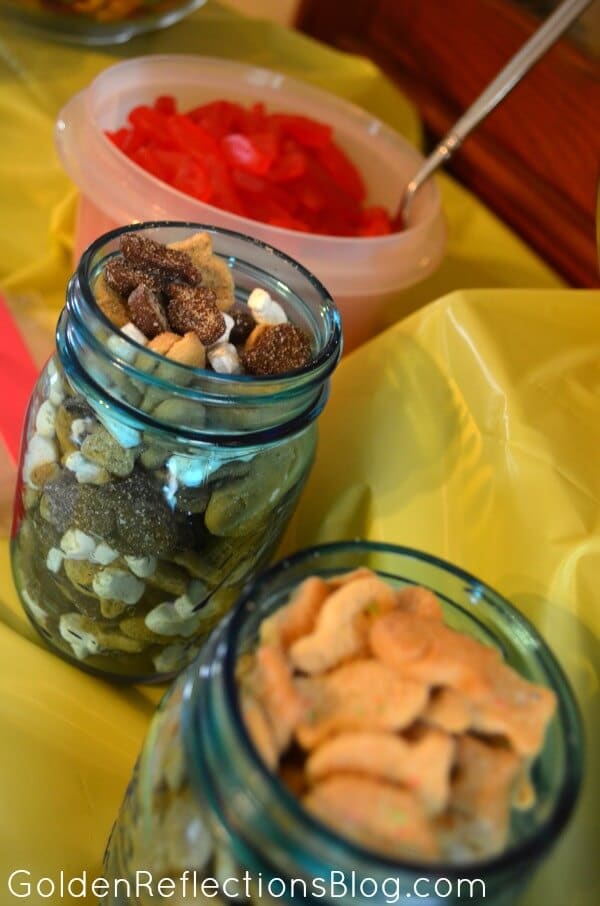 As you can see it was quite the hit with the birthday girl. She loves her Goldfish crackers!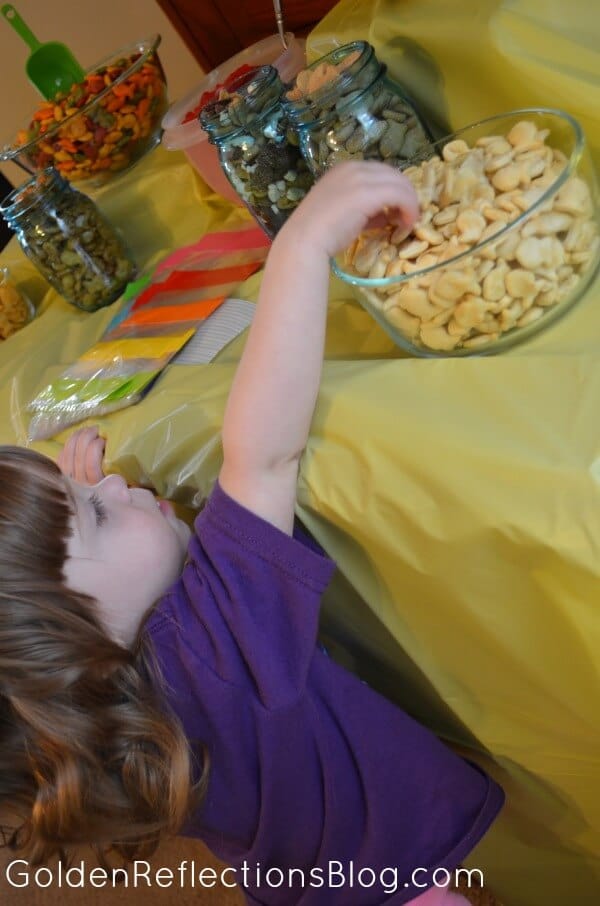 Blue Cream Cheese Graham Cracker Snacks – to make these I used a couple spoonfuls of cream cheese, a couple drops of blue food coloring, honey graham crackers and put two goldfish crackers on top of the cream cheese.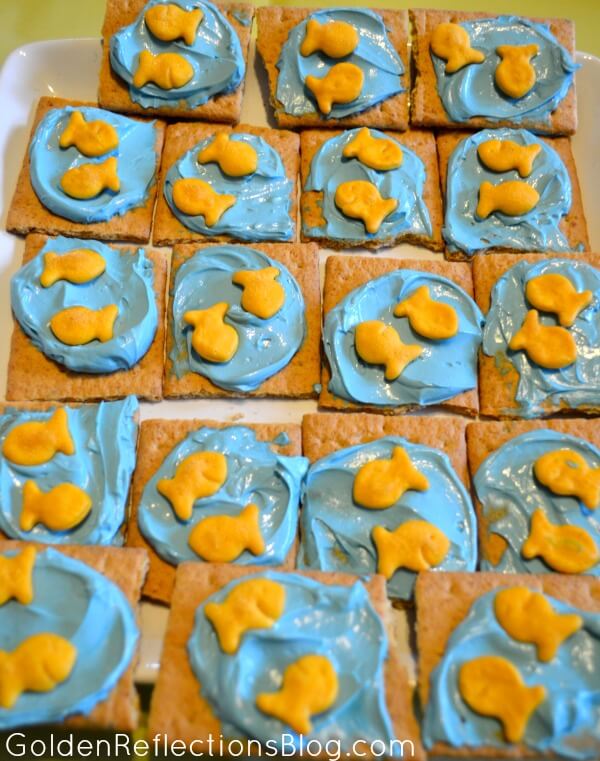 Cake – A Walmart save. I attempted to make a birthday cake this year. Let's just say Walmart had to come to the rescue this time. I had sent my husband there for some last minute items and he happened upon this perfect cake for the party. It was a lifesaver for sure.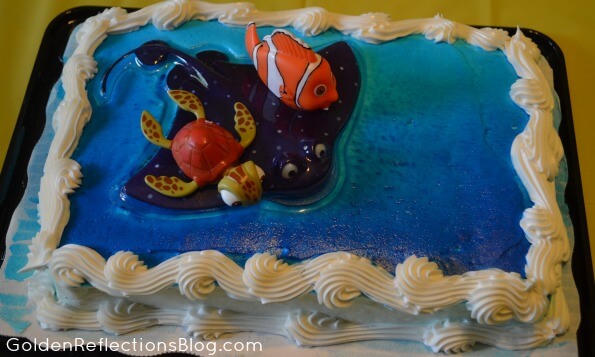 Some other things to note, we also had chicken salad and a vegetarian "ham" salad for the adults, plus a vegetable and fruit tray, macaroni and potato salad, and drinks.
For the ice, I had found these little fish ice trays at IKEA a while ago. So I filled them up with water the night before and had them siting out in a bowl next to the drinks. I tried taking a picture, but since they were clear it was hard to tell that they looked like fish.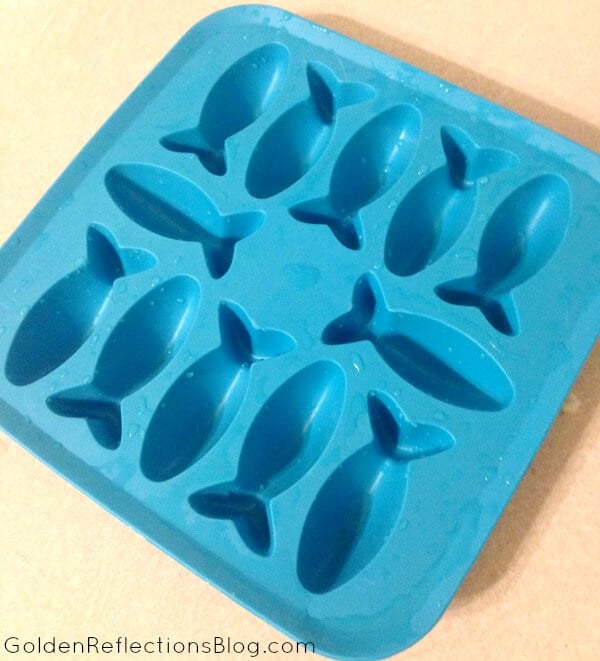 Decorations and Fun for Fish Themed Birthday Party
For the decorations I used a Happy Birthday banner I found at Target, blue, orange, and yellow balloons and I made these cute fish decorations.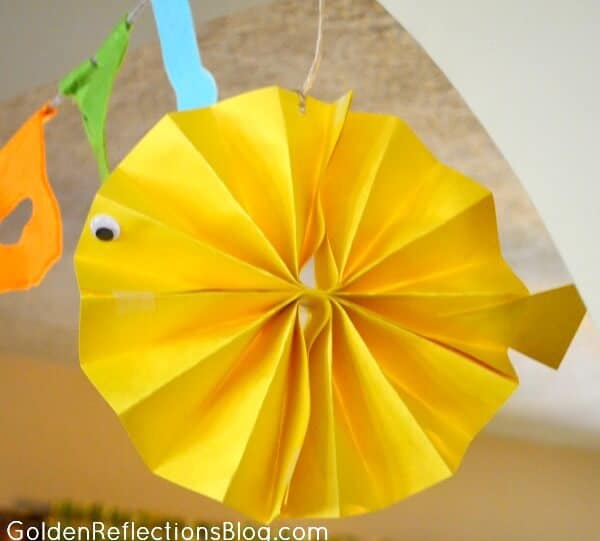 Directions to make these paper fish can be found HERE – Buggy And Buddy
And for something fun for the kids to play with, I made this Jello Ocean Sensory Tray. I will be sharing the directions and recipe on how to make that over on Teaching Mama.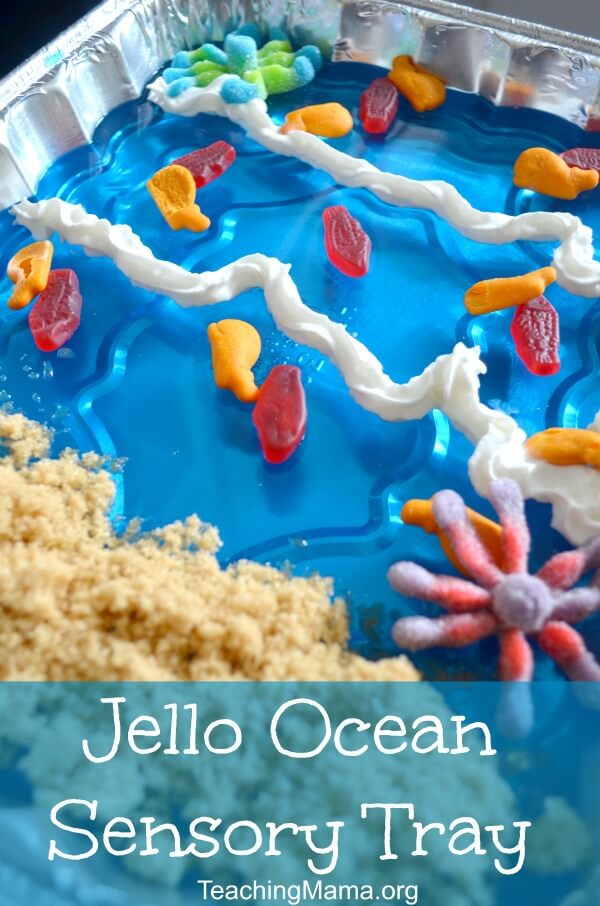 The kids had a lot of fun playing with this and also in the pool and water play areas outside.
By the end of the weekend we were all beat, but it was a fun day and I am already looking forward to planning next year's party. If my husband lets me, haha.
For more ideas, be sure to follow me on Pinterest.
Visit Heather G. | Golden Reflections Blog 's profile on Pinterest.
Blessings,
Sharing with: Left Brain Craft Brain, B-Inspired Mama, Toddler and Preschooler, The Mommy Club, Homeschool Creations