Fall-Theme I-Spy Printable & Slides
Affiliate and Referral links are used below to promote products I love and recommend. I receive a commission on any purchases made through these links. Please see my disclosure policy for more details.
I-Spy pages are a great way to work on visual perceptual skills with your child or student. With many of us in the middle of virtual and telehealth services or school, it's also a great activity during screen sharing activities on the computer. Today I am sharing a fall-themed I-Spy Printable with an additional Google Slide option.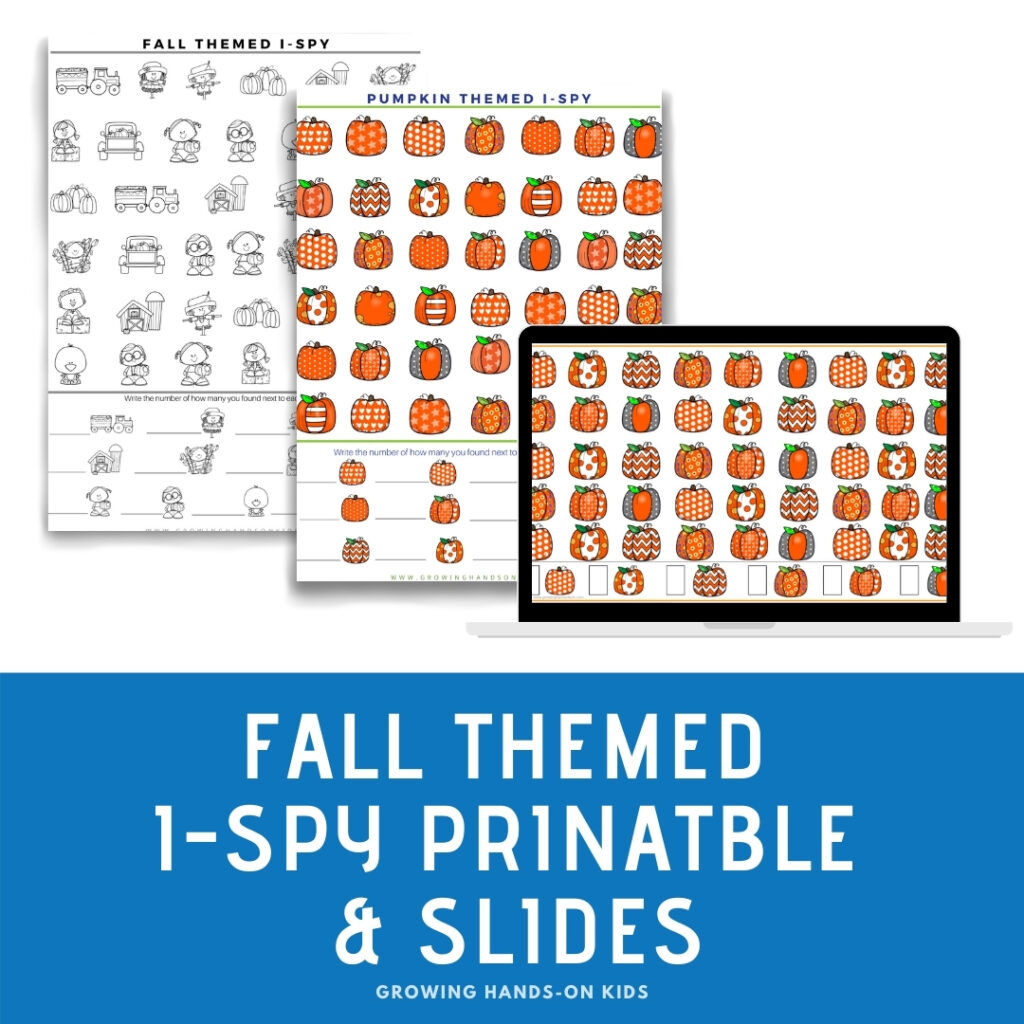 Benefits of I-Spy Pages
There are some great benefits to I-Spy pages or I-Spy games. Some of these benefits include:
promotes working memory skills
can improve visual discrimination – recognizing details in a picture and discriminating between shapes and letters
exposure to more vocabulary – describing and naming what they see
Fall-Themed I-Spy Pages & Google Slides
I created some fall themed I-Spy Pages with accompanying Google Slides for virtual activities and telehealth services.
You can watch this short video below to see a sample of the pages and how to access the Google Slides.
To get your PDF download and Google Slide access, enter your email address into the form below. Click the green "click here" button and you'll be redirected to a success page.
Then head to your email inbox and download the file directly from your email. Then open the PDF download to access the Google Slide file inside.
You will need to click the Google Slide link and then copy the file to your personal Google Drive. You will be prompted to do this once you click the link inside the PDF.
You'll also receive my weekly child development tips newsletter. I share a lot of free downloads and other resources I use and enjoy with you. You can unsubscribe at any time.
Looking for more free resources? Check out the links below.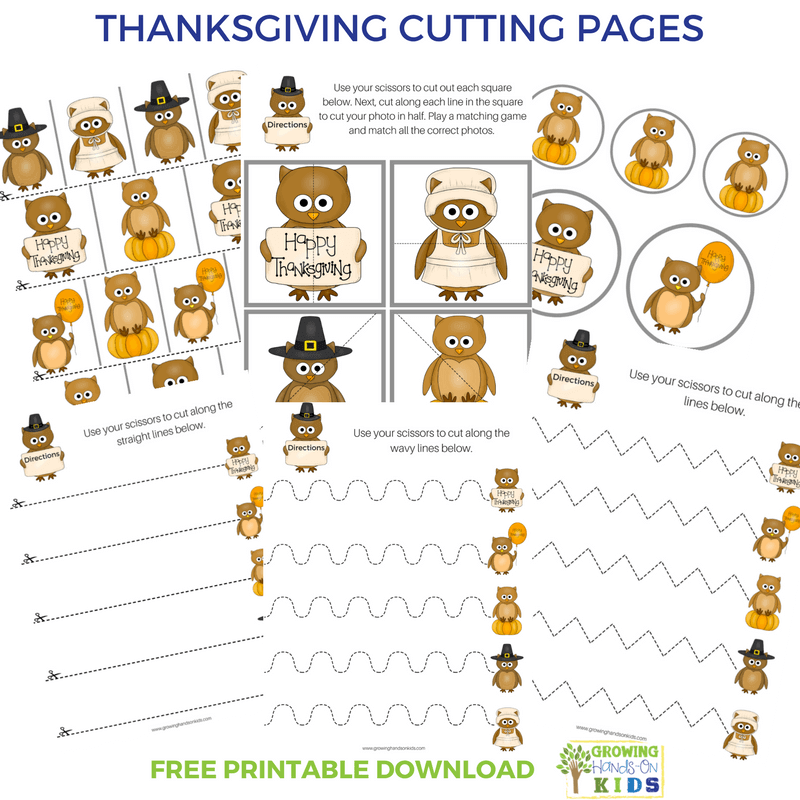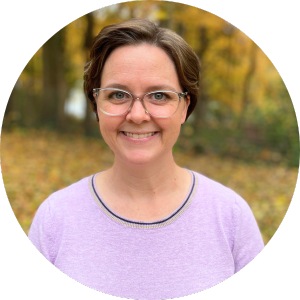 Heather Greutman, COTA
Heather Greutman is a Certified Occupational Therapy Assistant with experience in school-based OT services for preschool through high school. She uses her background to share child development tips, tools, and strategies for parents, educators, and therapists. She is the author of many ebooks including The Basics of Fine Motor Skills, and Basics of Pre-Writing Skills, and co-author of Sensory Processing Explained: A Handbook for Parents and Educators.