Affiliate and Referral links are used below to promote products I love and recommend. I receive a commission on any purchases made through these links. Please see my disclosure policy for more details.
I love the fall season; such beautiful colors, smells, and who can forget all the amazing pumpkin, apple, and carmel things to eat. Fall is a great time to do some fine motor activities that you may not do the rest of the year. It is always fun to mix things up and do something unexpected with your kids during this season.
Today  I have made a list of things that you will want to have on hand to complete any fall fine motor activity or craft with your kiddos. What is great is that a lot of these items you may already have in your home, or you can take a nature walk outside and collect a lot of them.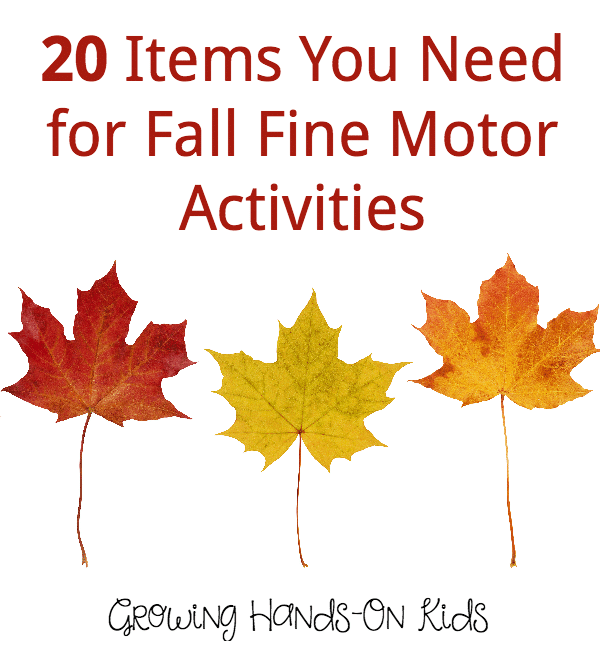 20 Items for Fall Fine Motor Activities
Need some fall fine motor activity or craft ideas now to go with this list? I have gathered a great list of Pinterest boards from other bloggers for you to get great ideas from.
See something you like? Be sure to re-pin it and follow the board to get more great pins.
Check out the other activity ideas in my 10 Days of Fall Fine Motor & Sensory Activities for Children Series.