Affiliate and Referral links are used below to promote products I love and recommend. I receive a commission on any purchases made through these links. Please see my disclosure policy for more details.
With all the sensory play activities we have done, trying oobleck was a first for me. And I have to say it has probably been my favorite one so far. I made it into a sparkly scented winter themed recipe. I had to pull Ellie away from playing with this, she enjoyed it a lot.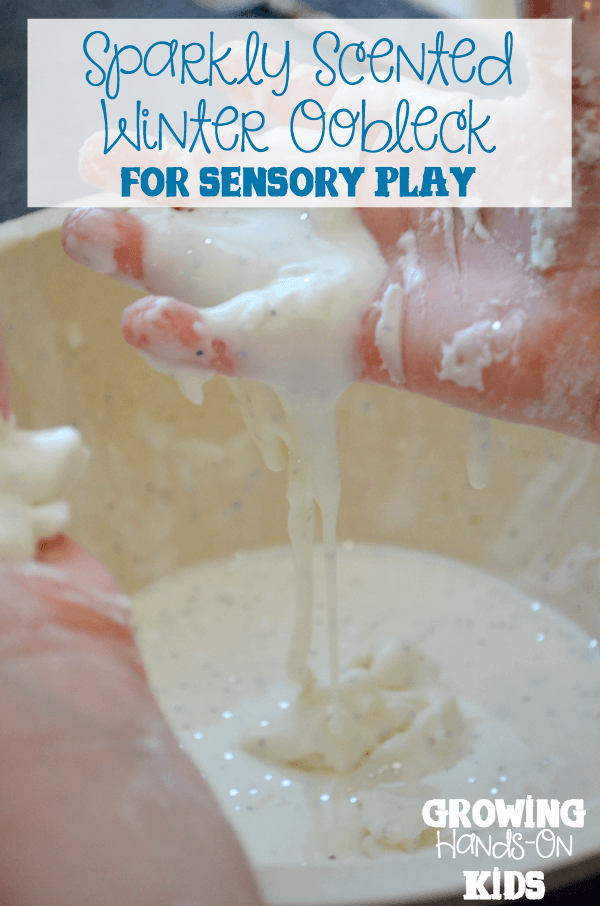 Sparkly Scented Winter Oobleck Sensory Play
To make oobleck, there is no real measurement. You simply mix cornstarch and water together until the texture becomes hard when you put a spoon into it, but runny when you do no touch it. It will also melt once you hold it in your hands like in the pictures above and below.
I also added 4 drops of cedar wood essential oil and the second time peppermint essential oil along with silver glitter.
Ellie was literally begging to get her hands in this once she saw me make it. And she played with it for almost an hour afterwards, just letting the oobleck run between her fingers and into the bowl.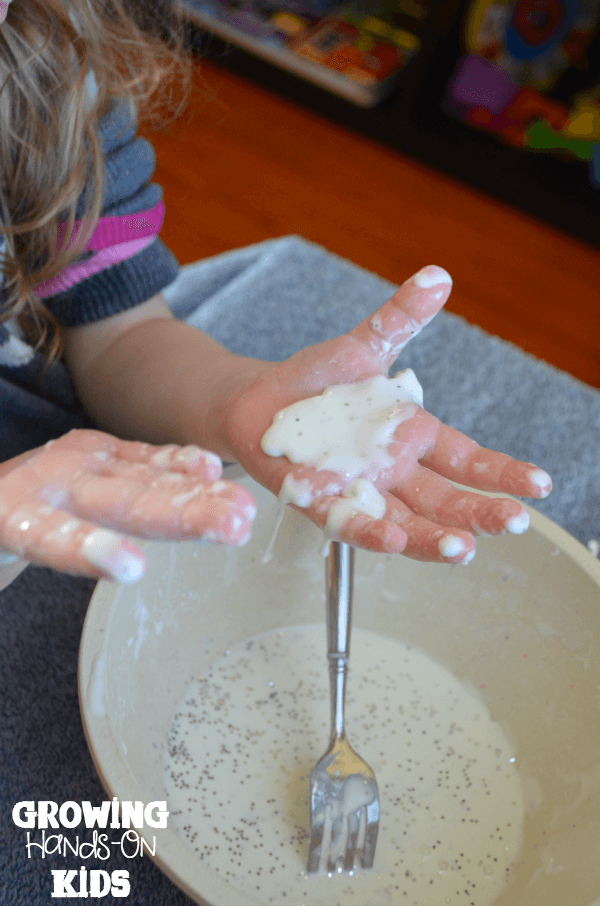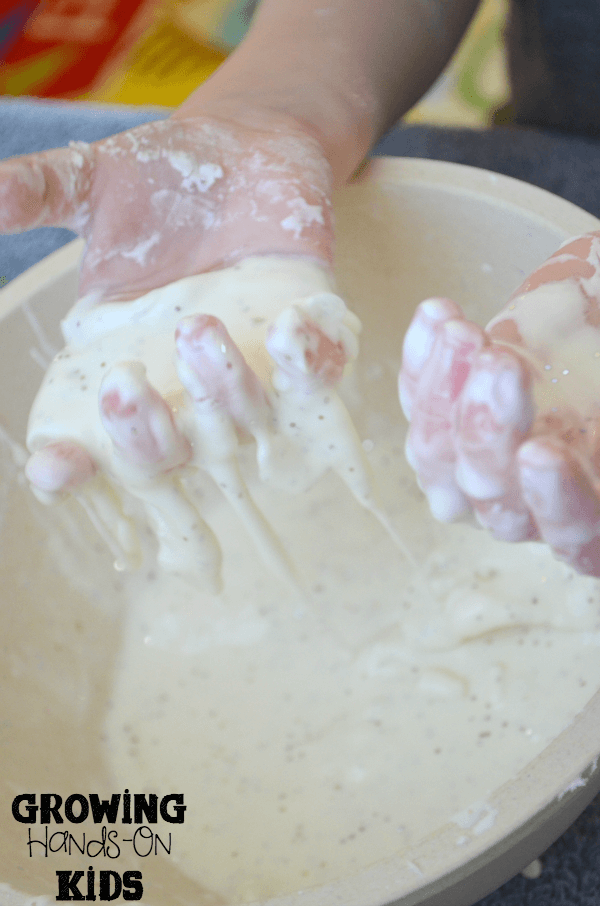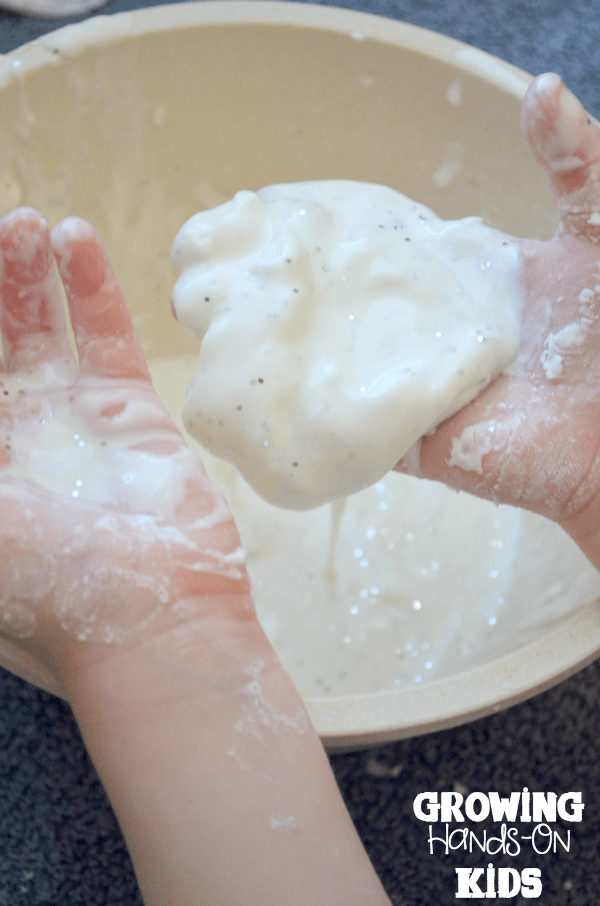 Even I got in on the fun, it really is a neat sensory experience for all ages, not just preschoolers.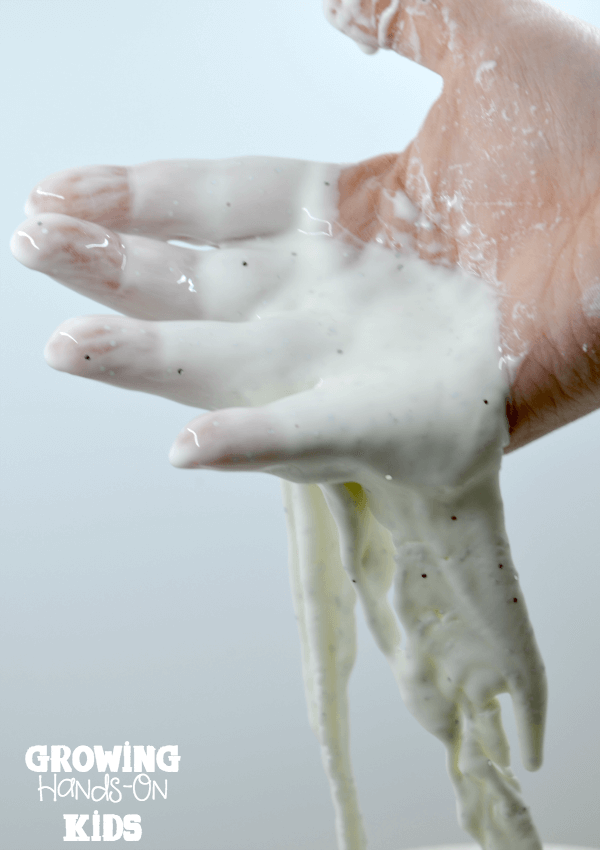 To keep the table clean, I put a large towel down over it. Since it is just cornstarch and water I didn't worry so much about Ellie's clothes since it would wash right out. It also came off her hands easily.
You could also add some food coloring if you wanted. Below in this Periscope live stream I did we talked about adding green food coloring. You can also see what the texture is like for when you make it yourself.
For more sensory play ideas, check our my sensory fun Pinterest board below.
Follow Heather | Growing Hands-On Kids's board Sensory Fun on Pinterest.
Sharing with: Living Montessori Now, Hip Homeschool Moms, Teaching Mama, Christian Montessori Network, Homeschool Creations