Sparkly Scented Winter Oobleck Sensory Play
Affiliate and Referral links are used below to promote products I love and recommend. I receive a commission on any purchases made through these links. Please see my disclosure policy for more details.
With all the sensory play activities we have done, trying oobleck was a first for me. And I have to say it has probably been my favorite one so far. I made it into a sparkly scented winter-themed recipe. I had to pull Ellie away from playing with this, she enjoyed it a lot.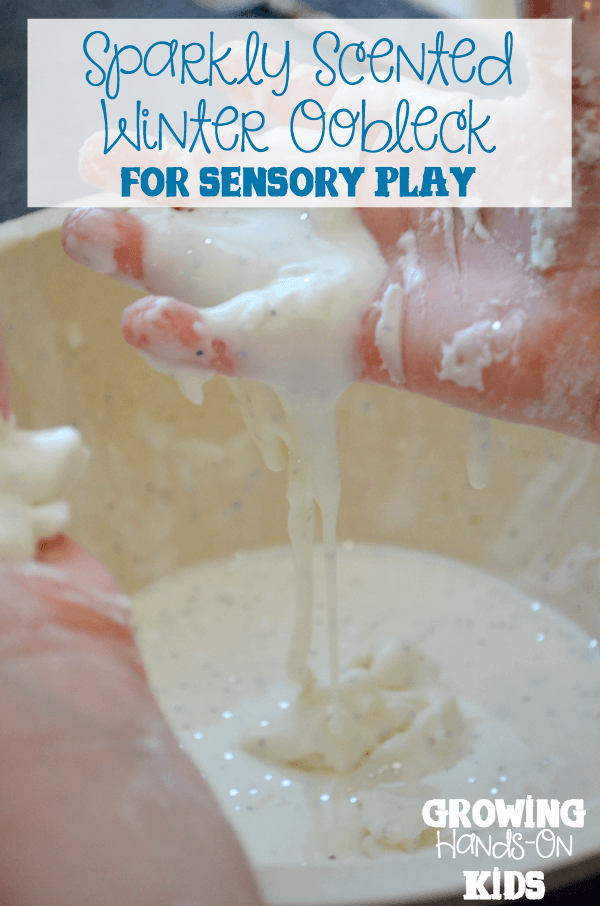 Sparkly Scented Winter Oobleck Sensory Play
Oobleck is a non-Newtonian fluid. This means that when pressure is applied to it in its liquid state, it will change into a solid. Once the pressure is off, it returns back to its liquid state. Very neat stuff to play with!
The general ratio for making oobleck is 1.5-2 parts water to 1 part water.
Ingredients:
Ellie was literally begging to get her hands in this once she saw me make it. And she played with it for almost an hour afterward, just letting the oobleck run between her fingers and into the bowl.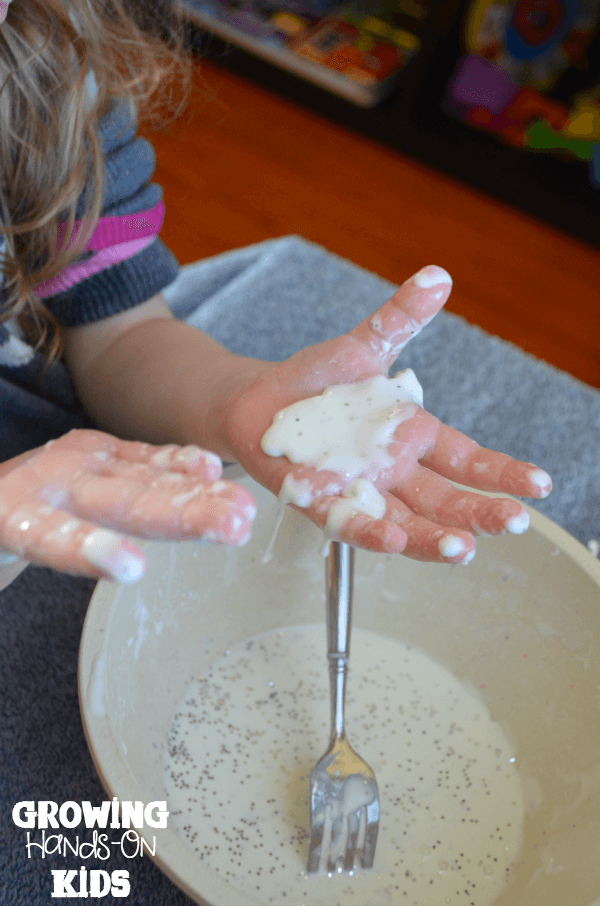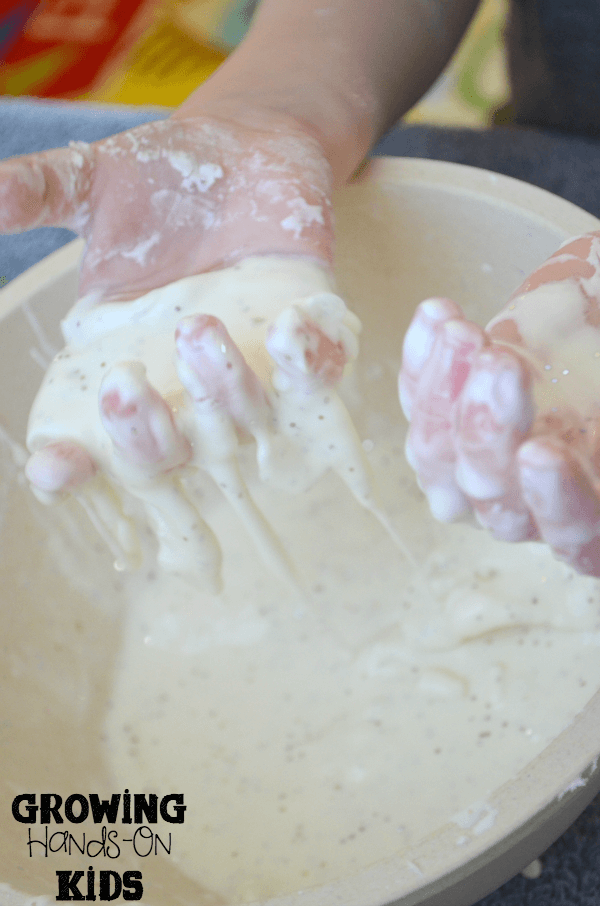 Even I got in on the fun, it really is a neat sensory experience for all ages, not just preschoolers.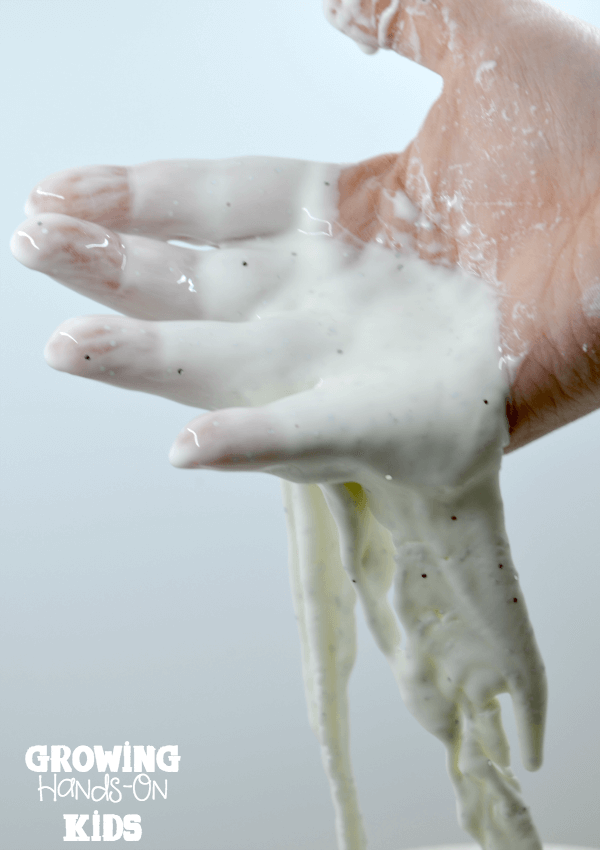 To keep the table clean, I put a large towel down over it. Since it is just cornstarch and water I didn't worry so much about Ellie's clothes since they would wash right out. It also came off her hands easily.
You could also add some food coloring if you wanted. Below in this Periscope live stream I did we talked about adding green food coloring. You can also see what the texture is like when you make it yourself.
For more sensory play ideas, check our my sensory fun Pinterest board below.
Follow Heather | Growing Hands-On Kids's board Sensory Fun on Pinterest.
You Might Also Be Interested In: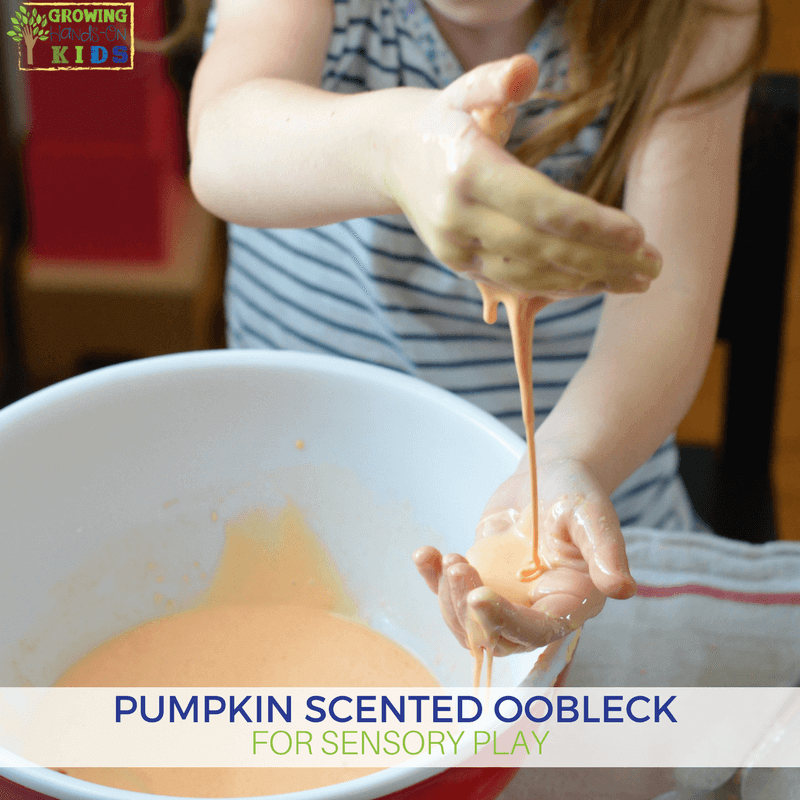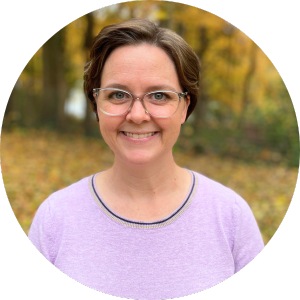 Heather Greutman, COTA
Heather Greutman is a Certified Occupational Therapy Assistant with experience in school-based OT services for preschool through high school. She uses her background to share child development tips, tools, and strategies for parents, educators, and therapists. She is the author of many ebooks including The Basics of Fine Motor Skills, and Basics of Pre-Writing Skills, and co-author of Sensory Processing Explained: A Handbook for Parents and Educators.