Quality Sensory Tools with the Sensory Theraplay Box Subscription Service
Affiliate and Referral links are used below to promote products I love and recommend. I receive a commission on any purchases made through these links. Please see my disclosure policy for more details.
Have you been looking for new sensory tools to add to your home, classroom, or therapy practice? Do the prices of many sensory tools keep you from buying? I am excited to share a great resource today for quality sensory tools with the Sensory Theraplay Box, a monthly subscription box service for your kids.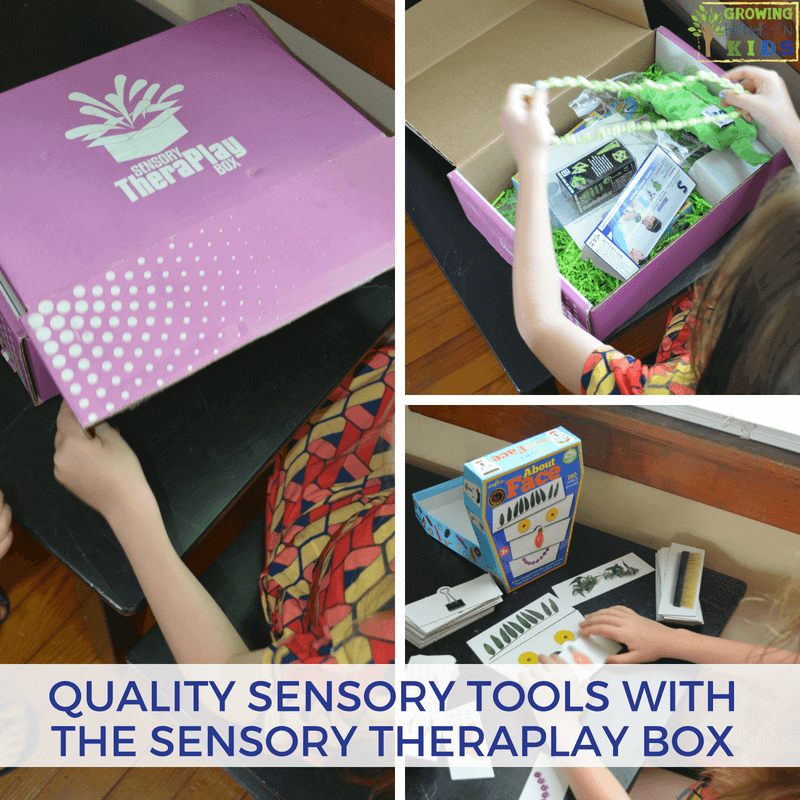 Quality Sensory Tools with Sensory Theraplay Box
I'm often asked about what fidget or sensory tools would be good for a child. There are so many amazing products out there it can be hard to figure out which would be a good fit. Often times families have tried so many different things they aren't sure what to try next.
The cost of these sensory tools can add up quickly. Maybe you got an item that worked great for a while and then your child lost interest. Or it broke easily and was not high enough quality for the amount of use it received.
Imagine being able to get a curated box of sensory tools from an Occupational Therapist shipped directly to your home, clinic, or classroom once a month?
Subscription box services are all the rage right now from kids activities and crafts to even meals delivered right to your door. Getting sensory tools sent directly to your home or school will save you time searching Amazon or the store. Plus it lets you try many different items at one time to see which are the best fit!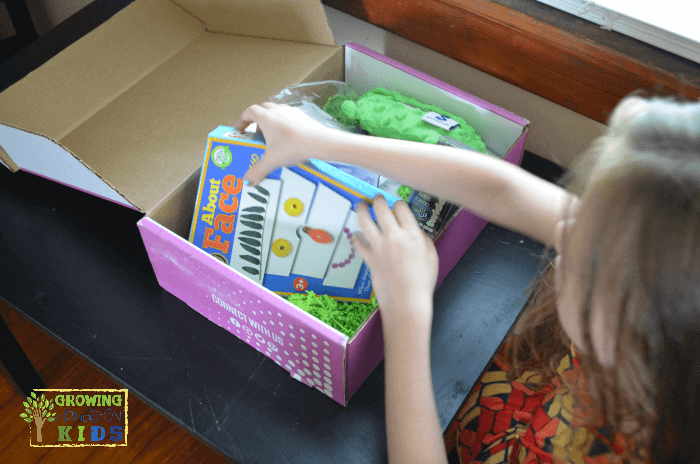 When I heard about the Sensory Theraplay Box from my friend Jaime at Miss Jaime OT, I knew I had to get my hands on one of these boxes.
Quality is important, especially when it comes to sensory tools that your child will be using often. Sensory Theraplay Box does NOT disappoint. I was very impressed with all the items we received in our box and my kids really loved everything!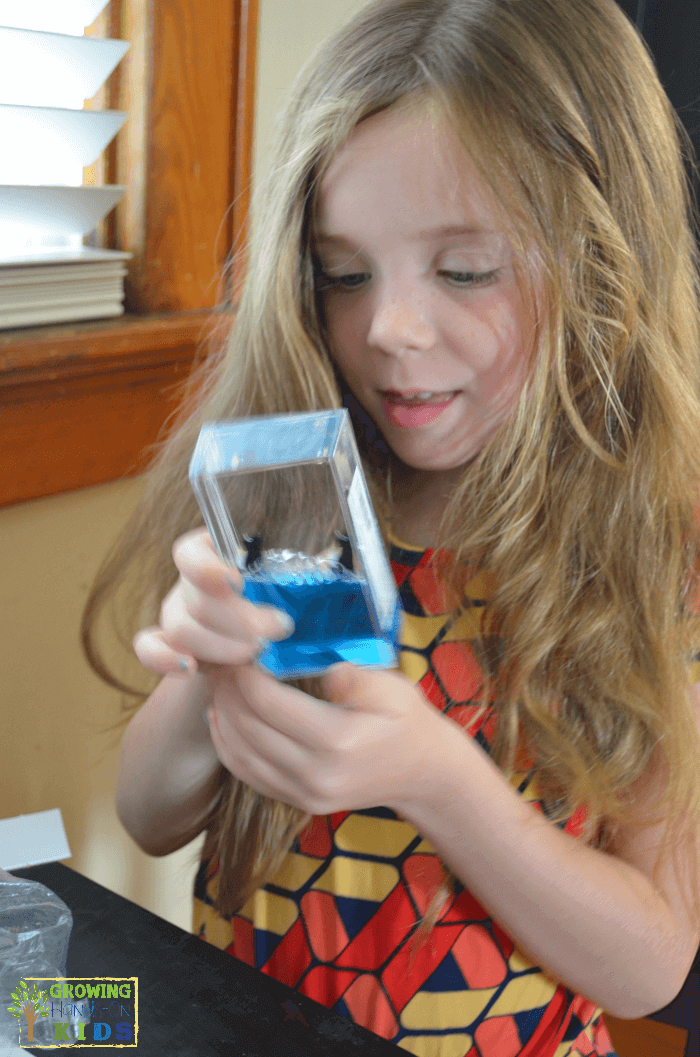 Each box comes carefully packaged with an insert telling you about each product and suggested uses. The curly green paper makes for a great sensory box filler for other activities! My daughter pulled it all out and pretended it was grass for her miniature animals to play in and "eat".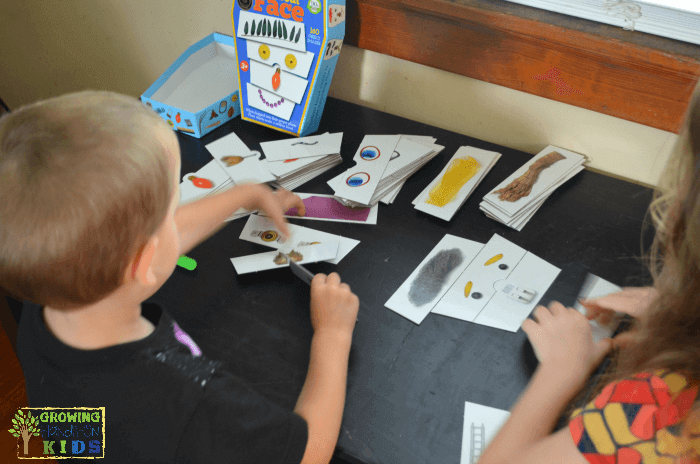 Each box comes with 5-6 different sensory tools to try out. For the price, you really can't beat this! It will save you time searching for the perfect sensory tool, you get to try multiple sensory tools and toys at the same time, for one monthly price.
You can also gift one box or just order one box if you don't want to do a monthly subscription to try it out. The Sensory Theraplay Box would make a perfect birthday or Christmas gift for the sensory kiddo on your list!
Giveaway of Sensory Theraplay Box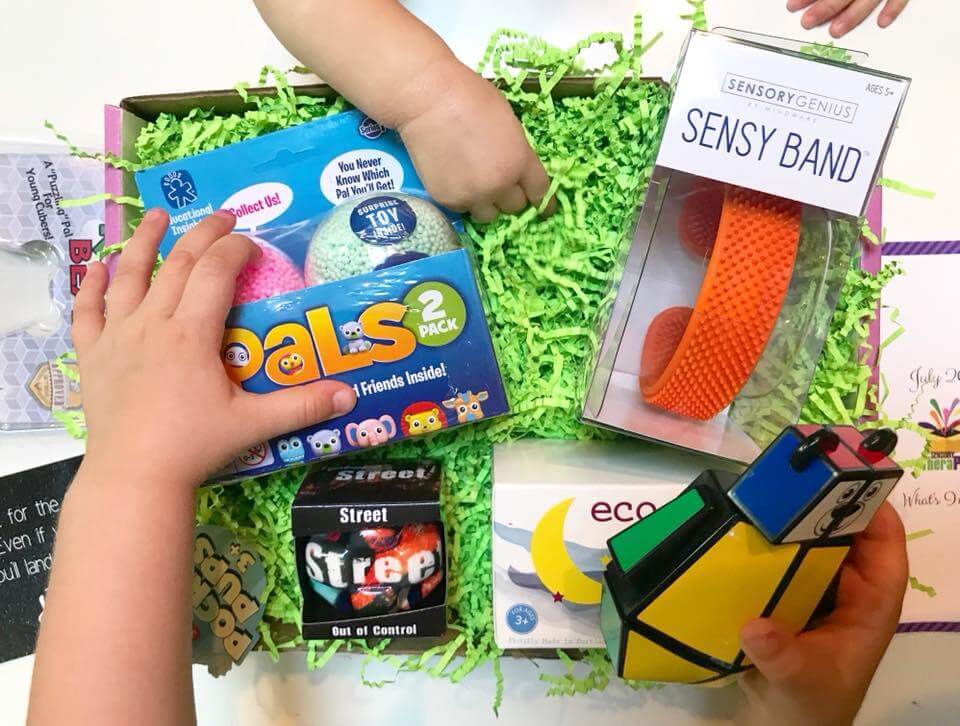 One lucky winner will receive a July box from Sensory Theraplay Box! This box includes a Tactile Sensy Band, Moon EcoKids dough, Educational Insights Playfoam Pals, Waboba high bounce ball, Pocket Pup fidget, and a Rubik's Bear Jr.
You can enter the win by submitting your email address in the form below. You can also earn additional entries. Please read the terms and conditions, the giveaway is for those 18 years or older. It ends on July 30th, 2018.
This giveaway is for US residents only. 
Promo Code for Your First Sensory Theraplay Box
Sensory Theraplay Box has generously given me a promo code to share with GHOK readers for 15% off your first box! Use the promo code: SENSORY15 at checkout to get the discount off your first box (the 15% off is only valid for your first box and will not apply to future boxes in your subscription).
I know you are going to love your Sensory Theraplay Box as much as we have! Be sure to check them out on Facebook and Instagram for behind the scenes and sneak peaks at upcoming boxes!
For more sensory processing tools, tips, and strategies, follow my Sensory Processing Explained Pinterest Board.
Follow Heather | Growing Hands-On Kids's board Sensory Processing Explained on Pinterest.
You May Also Like: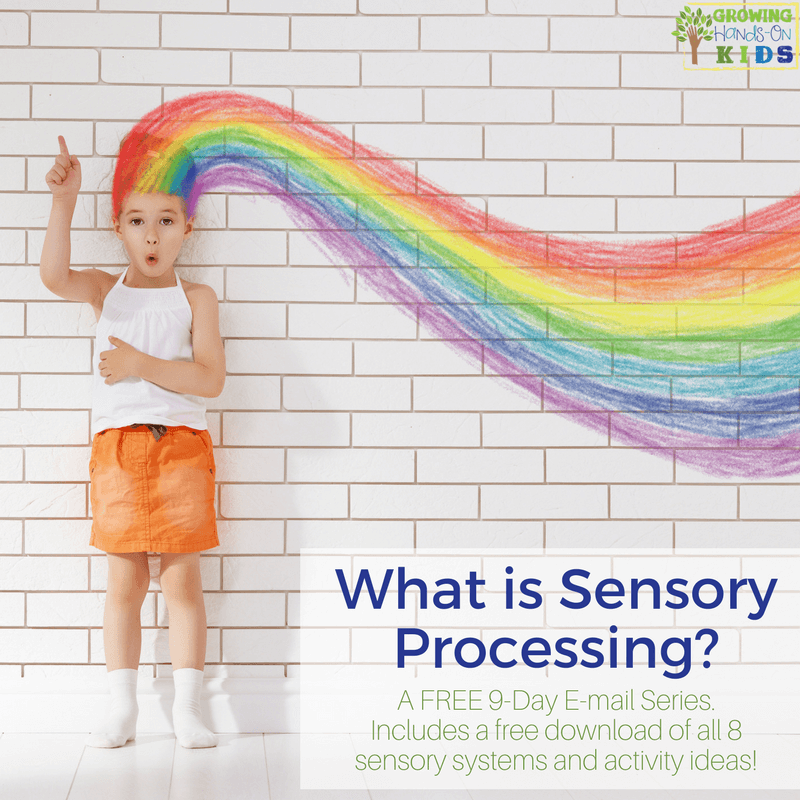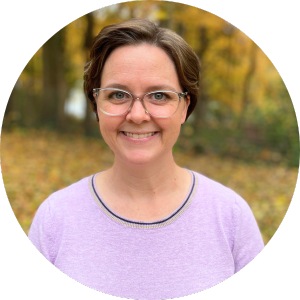 Heather Greutman, COTA
Heather Greutman is a Certified Occupational Therapy Assistant with experience in school-based OT services for preschool through high school. She uses her background to share child development tips, tools, and strategies for parents, educators, and therapists. She is the author of many ebooks including The Basics of Fine Motor Skills, and Basics of Pre-Writing Skills, and co-author of Sensory Processing Explained: A Handbook for Parents and Educators.