Affiliate and Referral links are used below to promote products I love and recommend. I receive a commission on any purchases made through these links. Please see my disclosure policy for more details.
While researching Montessori education, you have probably come across different versions or directions for including the Montessori Silence Game in a classroom or home setting. Listening is also a great sensory activity that does not require a lot of set up.
One of the best ways to practice being still and quiet is outside, listening to nature. Today I am sharing an idea for an listening scavenger hunt and it includes a free printable.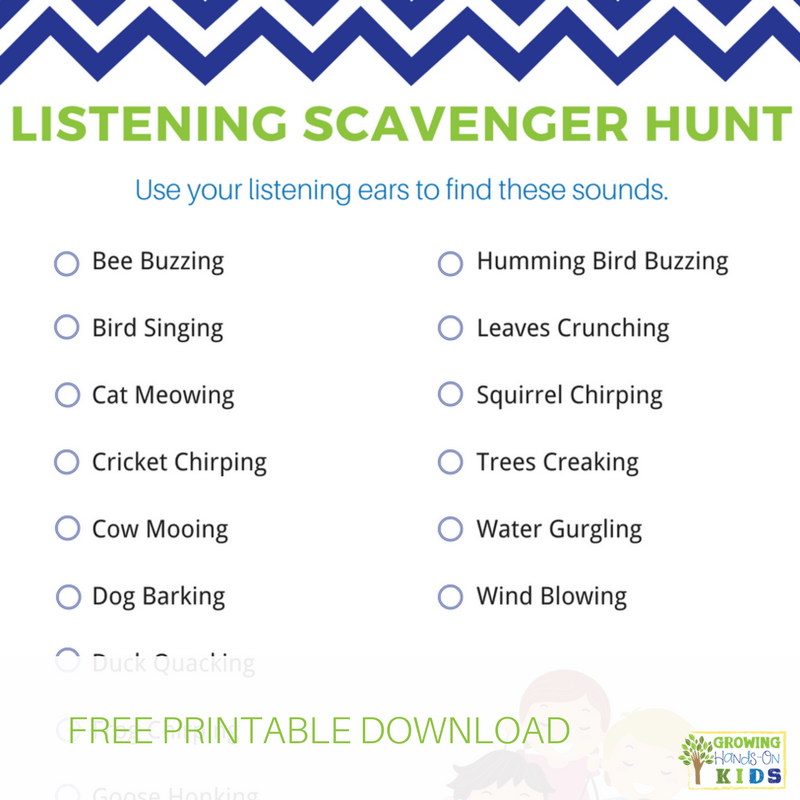 If you have never heard of the Montessori Silence game, here are two very good overviews for you:
For this listening scavenger hunt, start with some of the Montessori silence activities mentioned in the two posts above. Notice the sounds around the room, practice holding bodies still to listen, and using listening ears to catch even the faintest of sounds.
Christian Perspective for Listening Scavenger Hunt
Since we are a Christian family, we like to pull in a Christian perspective when we can to any activity. If you aren't a Christian, you can skip this part and just talk about what sounds you think you might hear outside.
Before heading outside, talk about all the beautiful things God has made for us in Creation. Talk about how God wants us to enjoy those things, but sometimes we may miss them if we aren't quiet and listening for them.
"Children, come and listen to me. I will teach you to worship the Lord."

Psalms 34:11, International Children's Bible.
Look over all the items on the scavenger hunt list below and talk about what sounds to listen for once the children go outside. How many do you think you will hear? Do you think some will be harder to hear than others?
How To Use The Listening Scavenger Hunt Sheet
For the purpose of the listening scavenger hunt, you can choose to leave the piece of paper inside, or take it outside and have a teacher or parent mark off the sounds as a child motions that they have heard them. However, figure out a way to quietly have the child let you know that they have heard a sound. Sit in a circle perhaps outside so that the children can quietly point to the words (or have pictures printed of each item they can point to).
After you have been outside and heard all you can, come back inside and talk about what you heard. Were there sounds harder to hear than others? Did you hear something that wasn't on the list?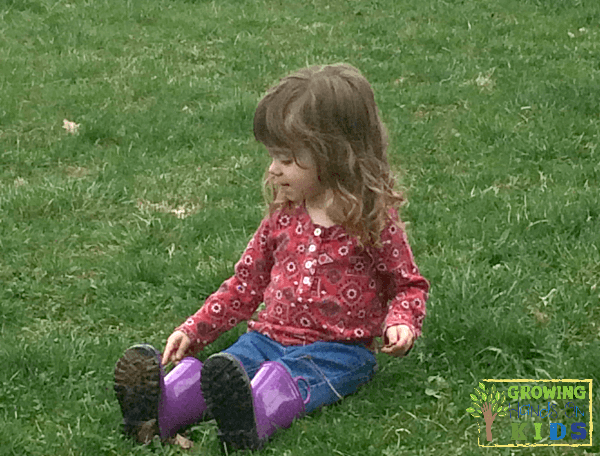 Listening Scavenger Hunt Free Printable
To get your free printable Listening Scavenger Hunt sheet, click the green "download now" button and enter your e-mail address. You will then be redirected to a "download receipt" page (don't worry, no charges are made, it is completely free!).
There will be a link on that page where you can download the sheet or head to your inbox to get the printable there.
I'd love to hear how you use this with your children or classroom, let me know in the comments below. 
For more ideas like this one, check out the resources below.
Follow Heather | Growing Hands-On Kids's board sensory play fun on Pinterest.
You May Also Like: