Affiliate and Referral links are used below to promote products I love and recommend. I receive a commission on any purchases made through these links. Please see my disclosure policy for more details.
We are super behind on our Letter of the Week activities, but we are plugging along to Letter H activities this week. As always, simple is the name of the game with me.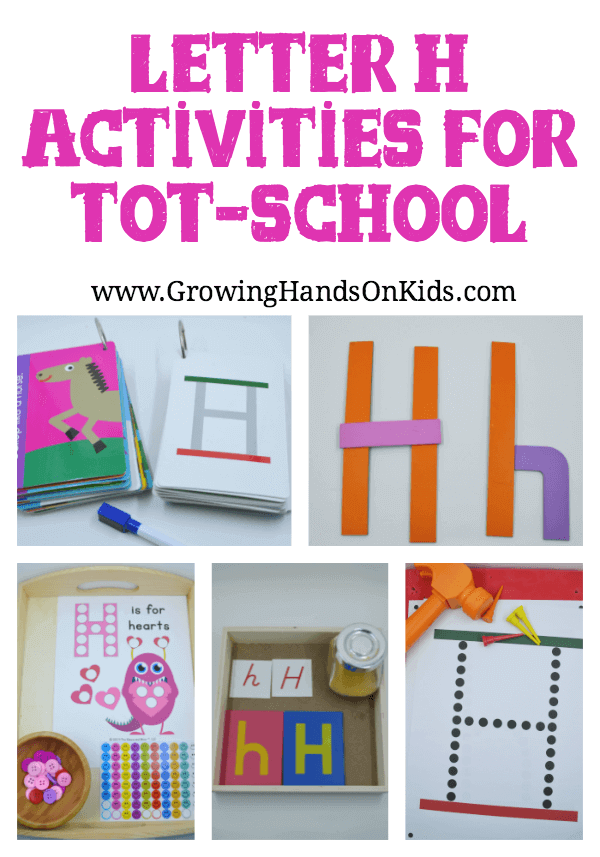 For each week of tot-school that I plan with the letter of the week theme, I divide into 8 sections with one activity per section for the week:
Bible
Practical Life
Fine Motor
Sensory
Pre-Writing
Gross Motor
Reading & Math
Craft (typically themed with our Bible lesson)
Items Needed for Letter H Activities Week
Each week I use our Weekly Homeschool Planner pre-school pages to plan out the week and also list out the items I need for each week. Here are this week's items:
Letter H Gross Motor Work
We have switched over to the Fundanoodle Muscle Mover cards for our gross motor letter work. After she does the movement, she uses the felt tip marker to trace the letter on the back.
She ended up going back to these cards about an hour later and going through almost all the lower case ones, tracing them and repeating the lines being used for each one as she traced. I was one proud mama.
Letter H Pre-Writing Work
We used quite a few different activities for pre-writing work this week. We always have the sand paper letters out, as well as our moveable alphabet cards with the sand tray.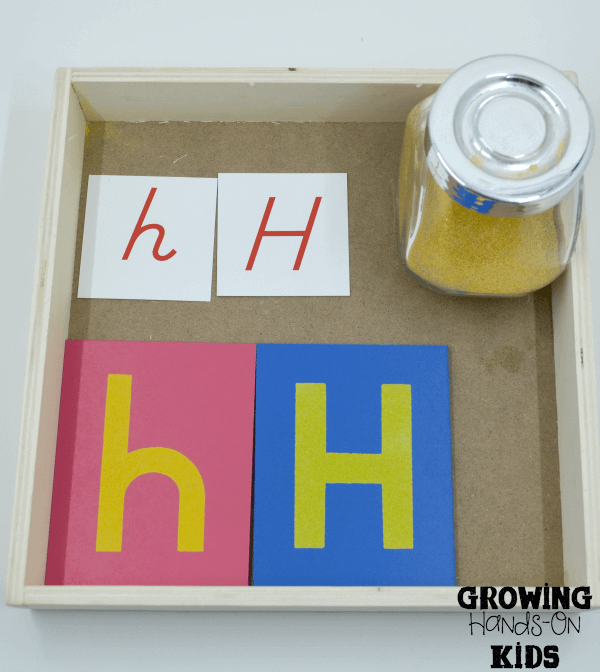 I Can Build Letters! Kit from Fundanoodle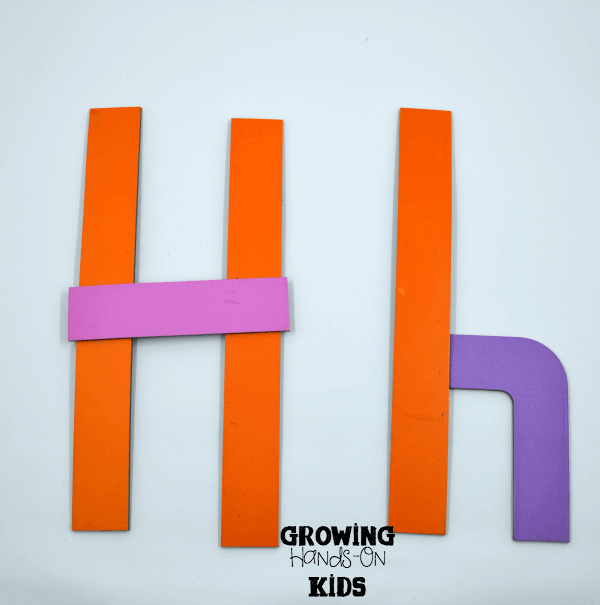 I Can Pound! Activity Kit with the letter H from Fundanoodle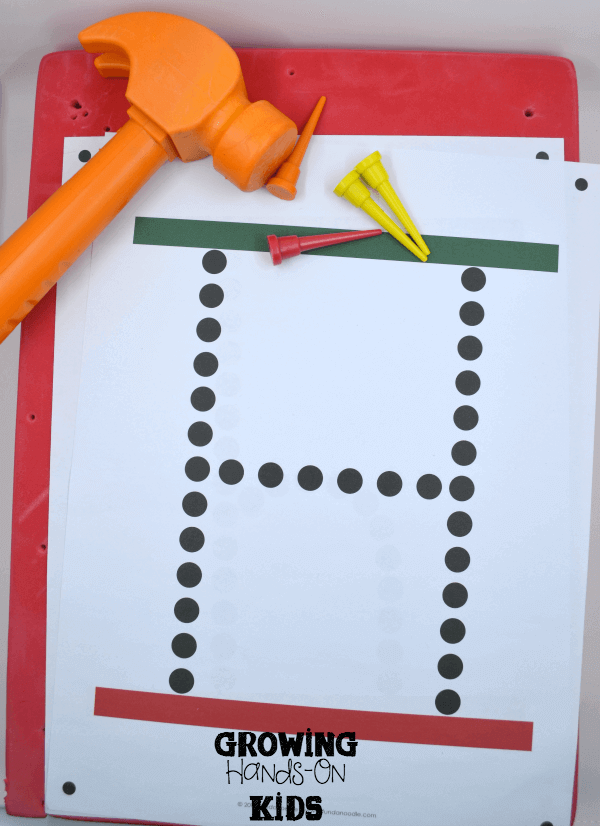 Letter H Button and Sticker Activity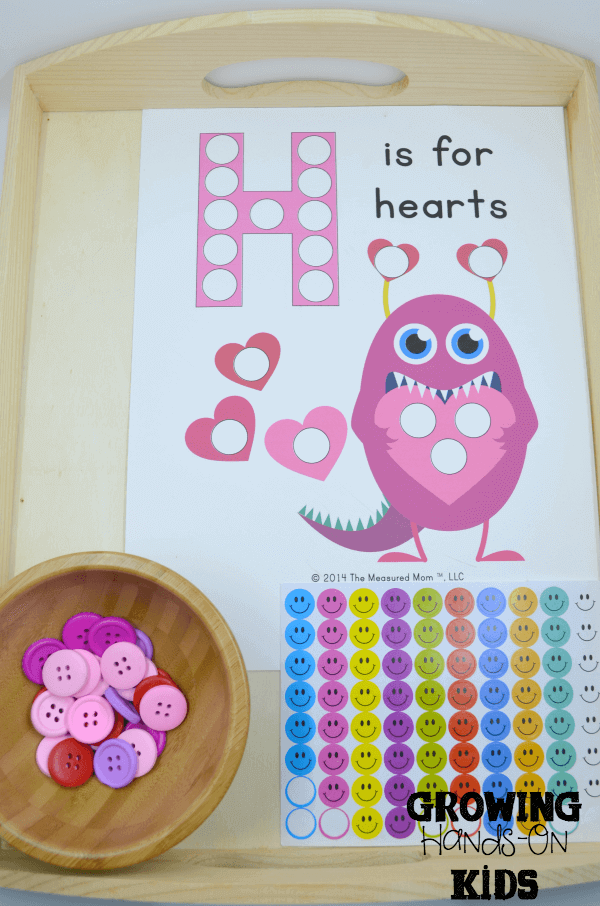 For this I used some wood buttons, stickers, and a dot-marker printable with the letter "H". 
More Resources for Tot-School Activities
Want to see a sneak peak of what we do each week? Follow me on Instagram and follow the hashtag #GrowHandsOnKids. I share our behind the scenes tot-school activities each week over there.
Follow Heather | Growing Hands-On Kids's board Homeschool Tot-School Ideas on Pinterest.