International Left-Handed Day – Resources for Lefties!
Affiliate and Referral links are used below to promote products I love and recommend. I receive a commission on any purchases made through these links. Please see my disclosure policy for more details.
August 13th is International Left-handed day. And so to celebrate, I am sharing as many resources for lefties that I can find. I never worked with lefties in the school system as an Occupational Therapy Assistant, so I need to refresh on how to work with lefties too.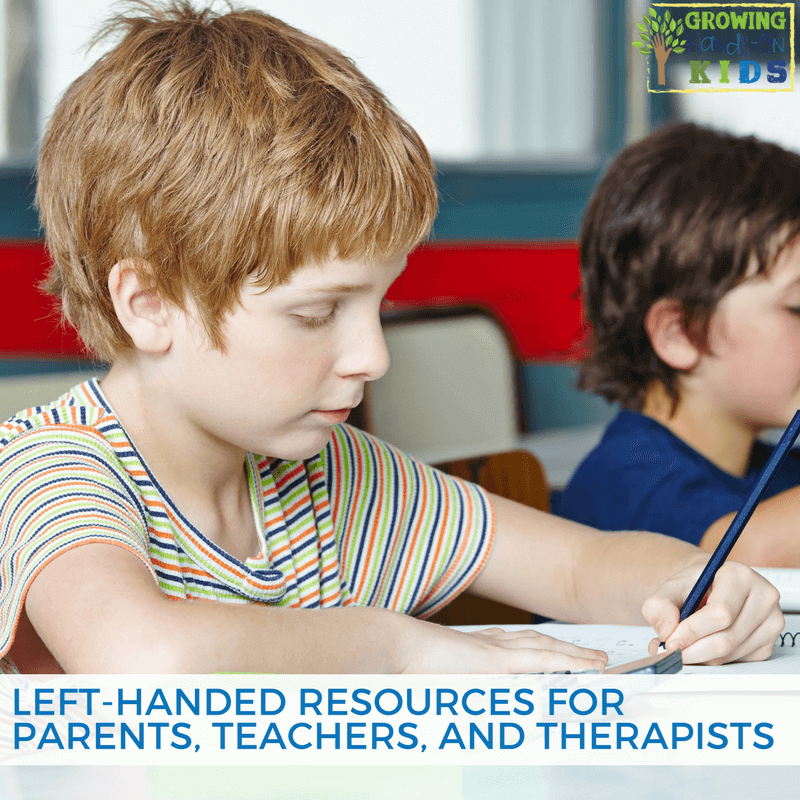 When Will I Know If My Child is a Left-Handed?
You might be wondering when you will be able to tell if your child is going to be left-handed or right-handed? Developmentally, a child won't really decide which hand is dominant until age 4 1/2 to 6. That is really a huge age range. It's important for us as educators and parents to provide experiences for a child to decide which hand they want to use natural and try not to force a certain side.
A great post to read more about this is Hand Dominance – Understanding Motor Development in Children from Pre-K Pages. It's written by an Occupational Therapist.
You may be able to tell if a child will be left or right-handed earlier by looking for the signs mentioned in this post: Is My Child Right or Lefty? How To Tell by Miss Jaime OT.
Raising Left-Handed Kids
Do you have a left-handed child in your family? Here are some tips and resources for you.
Left-Handed Handwriting Resources
This area is probably one of the most common trouble areas lefties can have. If you are a right-handed person, trying to teach a child who is left-handed can seem intimidating. Here are some tips for you.
Do you have a child who is left-handed? Share some of your favorite tips or resources below in the comments.
Want more ideas like this? Check out my other posts below.
Follow Heather | Growing Hands-On Kids's board Handwriting Tips & Activities on Pinterest.
You May Also Like: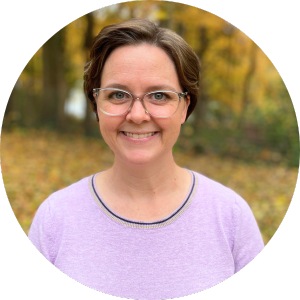 Heather Greutman, COTA
Heather Greutman is a Certified Occupational Therapy Assistant with experience in school-based OT services for preschool through high school. She uses her background to share child development tips, tools, and strategies for parents, educators, and therapists. She is the author of many ebooks including The Basics of Fine Motor Skills, and Basics of Pre-Writing Skills, and co-author of Sensory Processing Explained: A Handbook for Parents and Educators.