16 Fun Fall-Themed Bilateral Coordination Activities
Affiliate and Referral links are used below to promote products I love and recommend. I receive a commission on any purchases made through these links. Please see my disclosure policy for more details.
Fall is in the air! If you love a good fall-themed activity, then I have a great list of fall-themed bilateral coordination activities for you today.
Spicing up your week or therapy sessions with these activities will be fun for everyone! You might be surprised what that one child who is hesitant to participate will do if you change things up.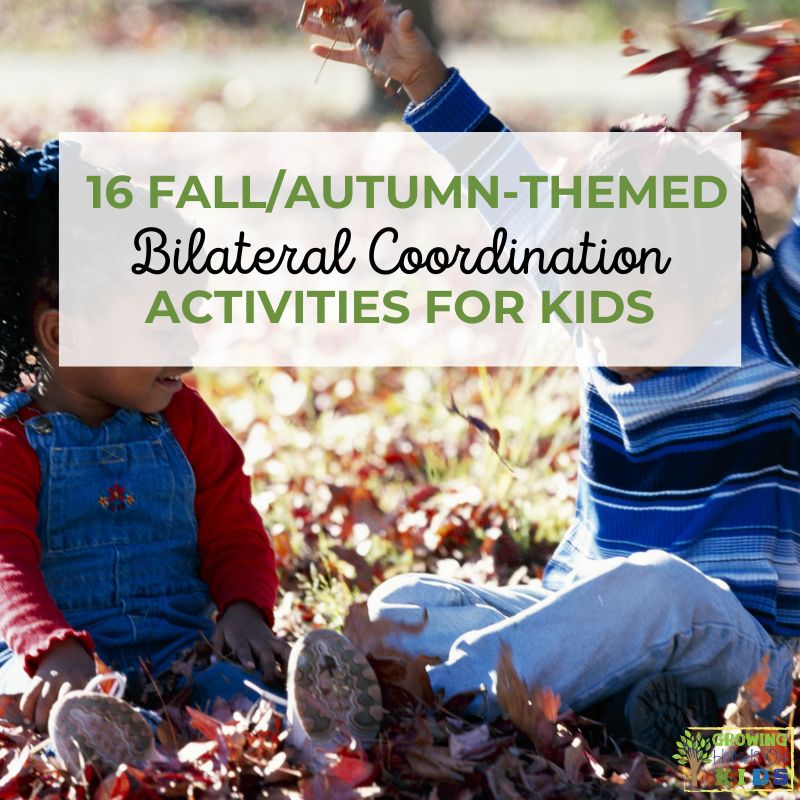 Here are some FUN fall-themed bilateral coordination activities for kids.
1 || Carve a pumpkin
Yes, we have to start with the obvious one. You can choose to do a simple jack-o-lantern theme, or you can go a little more involved with some fun designs.
For a child who may be struggling with bilateral coordination, encourage them to open the top of the pumpkin and scoop out the seeds only.
After scooping out the seeds, be sure to pick them all out and wash them so you can roast them.
2 || Wash a pumpkin
For children who may not want to touch the insides of the pumpkin, set up a pumpkin washing station. Put your pumpkins into a small bin with water and soap. Have washcloths, spray bottles, brushes, and towels, and get cleaning.
3 || Make a leaf pile using a rake
Be sure to get a child-sized rake for your younger kiddos. Using a rake is a great way to practice bilateral coordination, crossing midline, AND getting proprioceptive feedback/input.
4 || Roll out dough for pumpkin cookies
Get some smaller-sized rolling pins and have a pumpkin cookie-baking party.
5 || Peel or cut an apple for a snack
Hear me out, don't skip this one, and practice knife skills. There are many ways you can do this with kids of any age and stay safe.
First, use an apple peeler if you have one to peel the apples. Plus, the peels make a fun little snack.
You can also use nylon knives or a small paring knife to cut up pieces of the apple after an adult has cut them into wedges. Or use an apple slicer/corer.
6 || Build with sticks or rocks
Gather sticks, rocks, and leaves to make fall-themed pictures or designs.
7 || Make pumpkin or apple-scented playdough
Playdough is one of my favorites and homemade definitely smells a lot better! Here are some recipes for both types.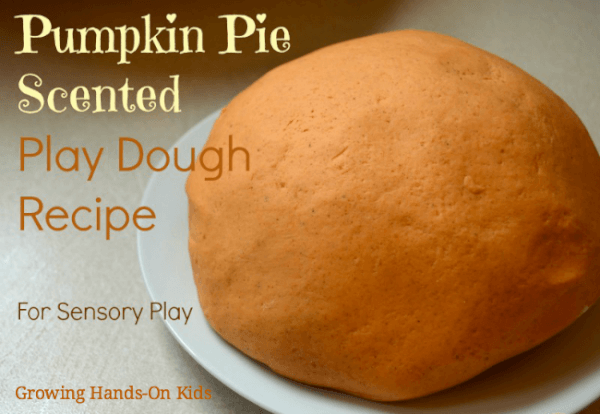 8 || Stretch rubber bands around a small pumpkin or apple
Grab some small pumpkins, large apples, and some rubber bands and stretch them around the pumpkins or apples. How many can you stretch on in one minute?
9 || Make leaf rubbings on paper
All you'll need is paper, leaves, and a pencil or crayons. Place the leaves under the paper and rub the crayon or pencil across the paper to see the leaf designs come to life.
10 || Play with a fall-themed sensory bin
There are so many fun, fall/autumn-themed sensory bin ideas. Search Pinterest or Google to find your favorites. Here are some of my favorites to get you started:
11 || Tear tissue paper or construction paper to make a torn paper craft
Get some fall/autumn-colored tissue paper or construction paper and make a pumpkin, leaf, or apple design. You can find some additional ideas and/or templates to use at the links below.
12 || Use a hole punch to make leaf confetti
You can use a regular small circle hole punch, or get one of these fun leaf-shaped ones and make confetti out of fall leaves. Use the confetti to make a design on paper or a base for a fall-themed sensory bin.
13 || Use scissors to cut out leaves or a themed-cutting page
There are many types of fall-themed scissor practice packets out there. I've got a few for you here below.
14 || Ride a bike through a pumpkin obstacle course
Peddaling a bike or using a balance bike to go around or between large pumpkins makes a fun, fall-themed obstacle course.
15 || Use a scooter board in a pumpkin relay race
I love using scooter boards to work on bilateral coordination or anything gross motor. You can set up a pumpkin relay race using a scooter board.
Have all your mini pumpkins on the ground at one end of the room. Have the children use the scooter board to transport themselves and one pumpkin across the room and place the pumpkins in a container.
You can divide into teams if you are with a group or do it in a minute-to-win-it style and see how many pumpkins each child can take across the room in 1 minute. Make it longer than 1 minute if you need to.
16 || Participate in fall yoga poses
Yoga is a great way to work on coordination and motor planning. Here are some ideas for fall yoga poses.
Cosmic Kids Yoga – Kids Yoga for Autumn on YouTube
You can find more fall-themed activity ideas in my Amazon storefront.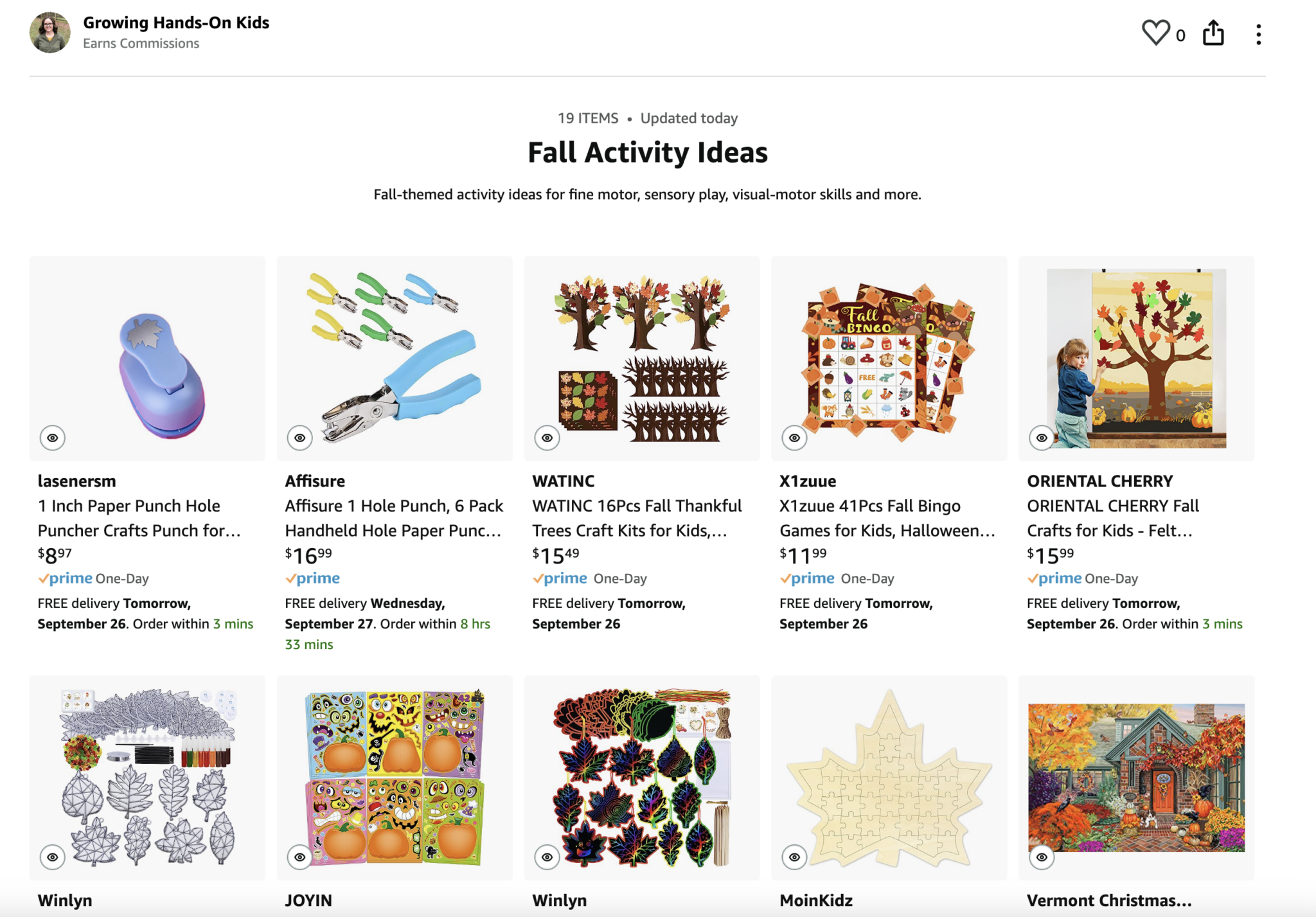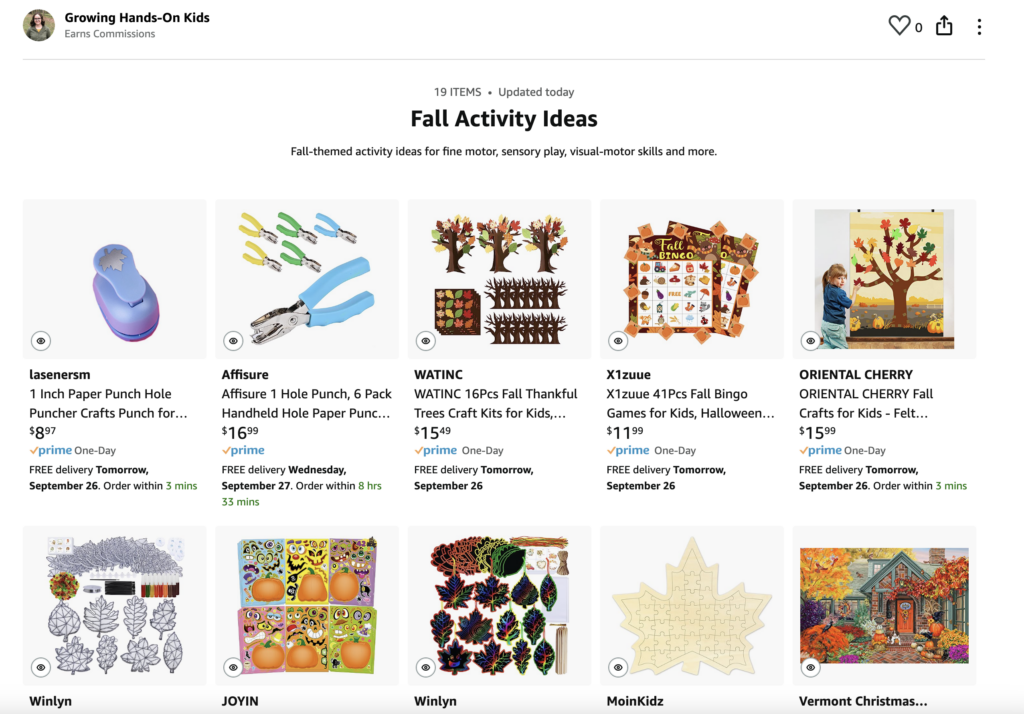 You May Also Like: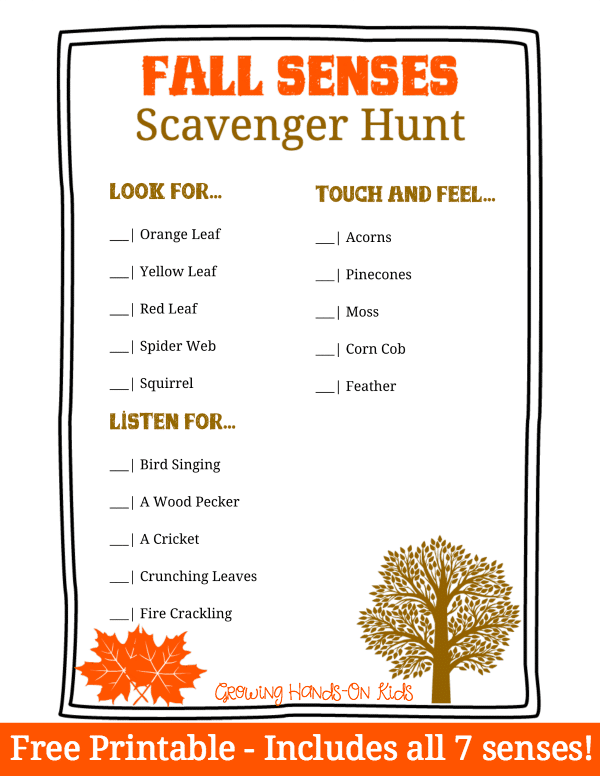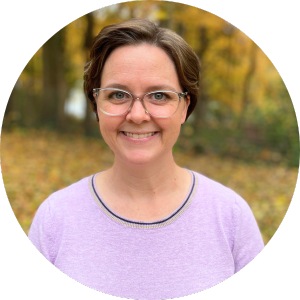 Heather Greutman, COTA
Heather Greutman is a Certified Occupational Therapy Assistant with experience in school-based OT services for preschool through high school. She uses her background to share child development tips, tools, and strategies for parents, educators, and therapists. She is the author of many ebooks including The Basics of Fine Motor Skills, and Basics of Pre-Writing Skills, and co-author of Sensory Processing Explained: A Handbook for Parents and Educators.