DIY Texture Pattern Craft Sticks
Affiliate and Referral links are used below to promote products I love and recommend. I receive a commission on any purchases made through these links. Please see my disclosure policy for more details.
I purchased some texture foam board a while ago and have been looking for some ways to use it. My daughter loves to categorize and organize things by different types, colors, shapes etc. I decided to make some texture pattern sticks for her to use for some hands-on pattern work, as well as a few other things.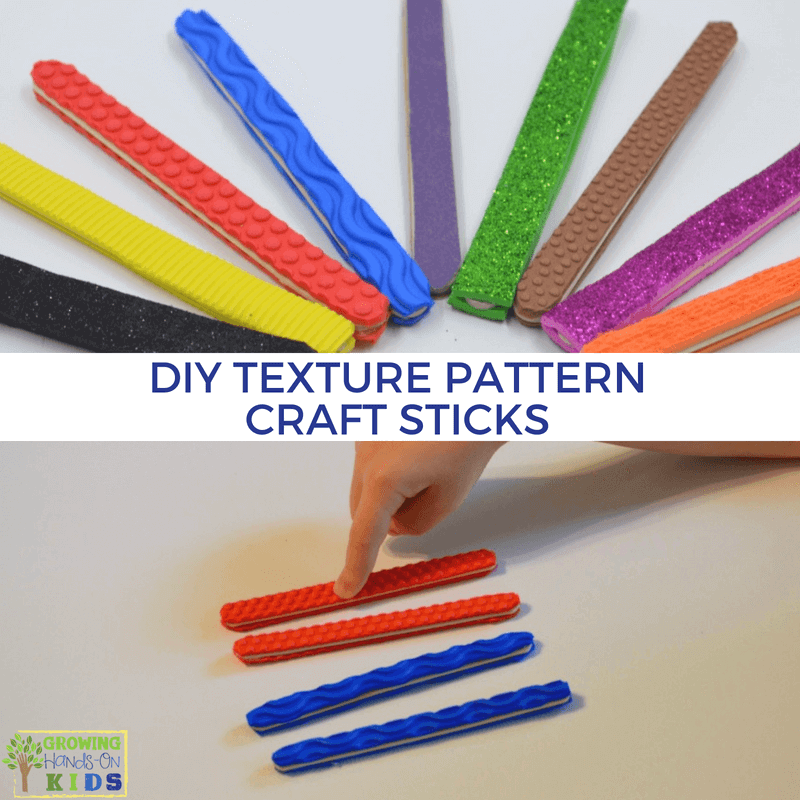 They are super easy to make and she has already been loving these DIY texture pattern sticks.
This activity is definitely more of a Montessori inspired activity. You can limit how many colors or textures you use for this activity, or use it with some pattern pictures printed off. I decided to go the pattern route for this activity and also made two of each color, just to show you the different options.
Items for DIY Texture Pattern Craft Sticks
Sandpaper
Small crafts sticks
Scissors
DIRECTIONS
Cut strips of each of the types of foam so that they are the same size as your craft stick, one strip for each side of the stick. Use the hot glue gun to glue them to each side, making sure to press down so the glue flattens and holds.
I made two sticks out of each texture (texture foam, glitter foam and sandpaper) and picked multiple colors and textures. You could narrow your choices down to two colors or textures for your activities.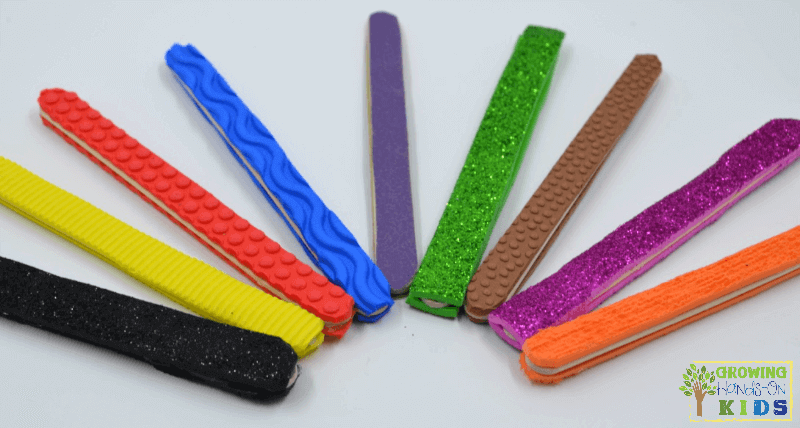 My daughter really enjoyed making different patterns with each set of colors. I would pull different ones out and make a pattern for her to copy. You could take pictures of each type of pattern and then make them into cards and place them on a self with the sticks so your child can pull them out and match and make patterns independently.
Of course, she also enjoyed coming up with her own combinations apart from the ones I had set up for her.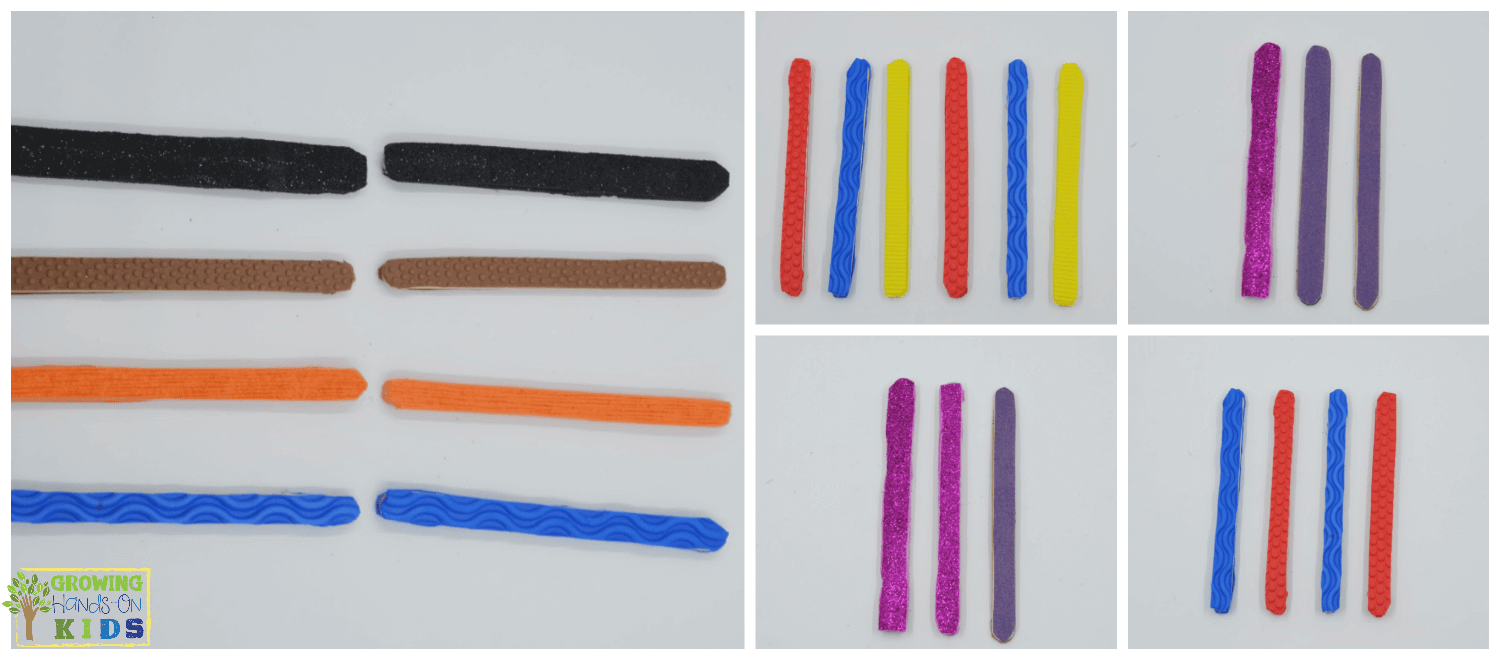 Here are the different types of patterns that you can include in your cards. Each of these is pre-math skills that many preschoolers learn before kindergarten age.
ABAB
AABB
ABB
AAB
ABCD
ABCABC
Some ways you could use these texture pattern sticks:
Copy patterns based on color (1-2 colors at a time)
Copy patterns based on texture (1-2 textures at a time)
Take pictures of all the patterns above with your own texture sticks to use on your shelves for independent work.
Use as a busy bag or quiet bag activities for road trips and/or quiet time (do not use with children who are still putting things in their mouths).
Use a blindfold to match patterns by touch only.
What are some ideas you have for using these DIY texture pattern sticks? I'd love to hear your ideas in the comments.
Need more ideas like this one? Check out my resources below.
Follow Heather | Growing Hands-On Kids's board Homeschool Preschool Ideas on Pinterest.
You May Also Like: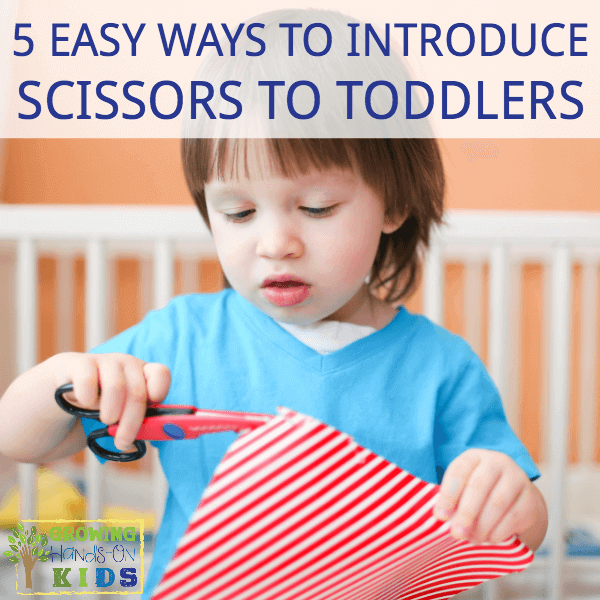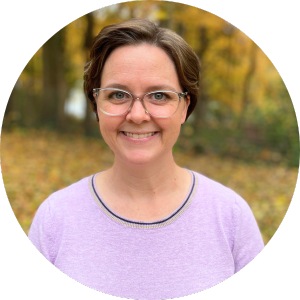 Heather Greutman, COTA
Heather Greutman is a Certified Occupational Therapy Assistant with experience in school-based OT services for preschool through high school. She uses her background to share child development tips, tools, and strategies for parents, educators, and therapists. She is the author of many ebooks including The Basics of Fine Motor Skills, and Basics of Pre-Writing Skills, and co-author of Sensory Processing Explained: A Handbook for Parents and Educators.