Affiliate and Referral links are used below to promote products I love and recommend. I receive a commission on any purchases made through these links. Please see my disclosure policy for more details.
If your child is attending therapy services to work on any type of functional skills, the best thing you can do as a parent to help carry over those skills is to follow through at home. While getting help from a professional has many many benefits, you will not see the best results unless you help your child continue those skills in a home environment.
This month in the Functional Skills for Kids series, we are tackling handwriting, so today I am sharing some ways you can work on handwriting skills at home with your kiddos.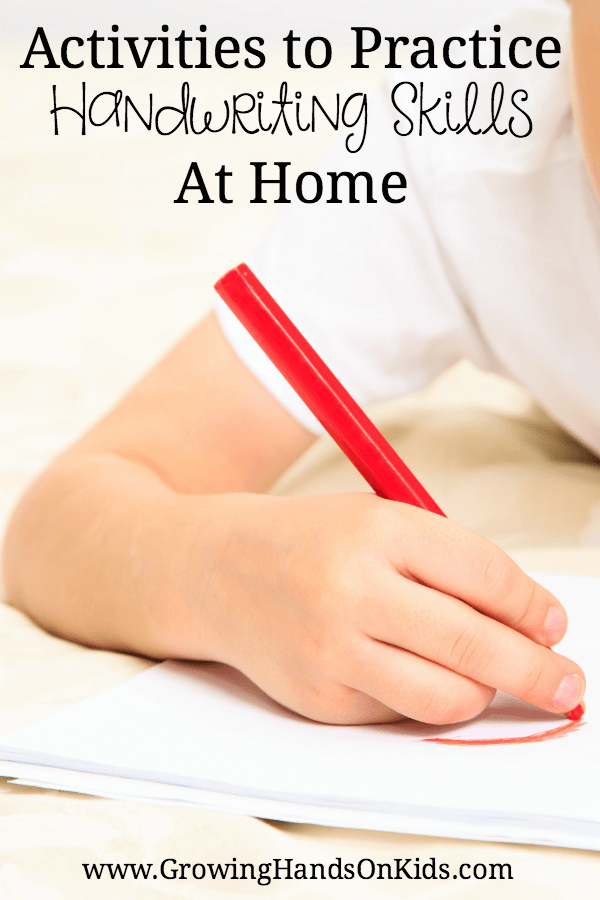 Activities to Practice Handwriting Skills at Home
1.Handwriting Warm Up Exercises are a great way to get the arms and hands ready to handwriting practice. Not only do they warm the muscle groups they also help facilitate gross motor and fine motor strengthening of the arms, hands, and fingers.
More ideas below:
2. Use Every Day Activities to Practice Handwriting – Maybe you need to make out the grocery list? Or you need to write down an important note to remember later. Dictate this information to your child and ask them to help you out by writing it down for you.
Some children may enjoy keeping a journal or writing to a friend, classmate or pen-pal, whether they use words or draw pictures or a combination of both.
3.Don't Make it ALL About Paper and Pencils – There are a lot of ways to practice the basics of handwriting skills without using paper or pencil, especially if you have a reluctant writer on your hands. Sensory activities and fine motor activities that focus on using a pincher grasp on objects are a great way to involve handwriting skills in a non-conventional way. Here are some simple ideas to get you started:
Sensory writing bags
Using sand, cornmeal, salt, or other fine sensory mediums and then using a paint brush or fingers to write in
Using WikkiStix to form letters
Play dough and play dough letter mats
Writing in shaving cream or whipped cream (if you have a child who likes to taste things)
Using clothes pins, tongs, or bubble tongs to transfer items (this fine motor tools set is perfect)
Squeezing a glue bottle, hole punch, stapler, or turkey baster for activities
Additional resources: 12 Fun Ways to Practice Handwriting for Preschoolers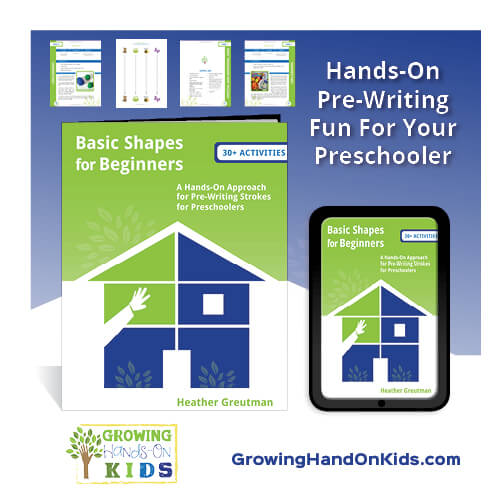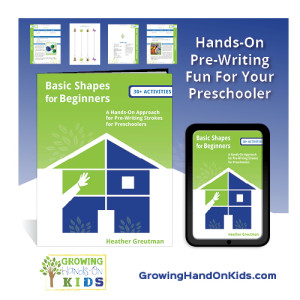 And a final note, it is always important to use the same types of handwriting items or materials that your child is using in therapy at home. Whether that is adaptive paper, a special pencil grip, or an elevated surface, try to recreate what your OT is using with your child at home. Some of my favorite resources for handwriting adaptive equipment and materials are below:
Therapy Shoppe – Their handwriting section is full of handwriting adaptations at affordable prices.
Check your local Walmart or Target for handwriting tool options in the Crayola® isle or educational/school supply isles.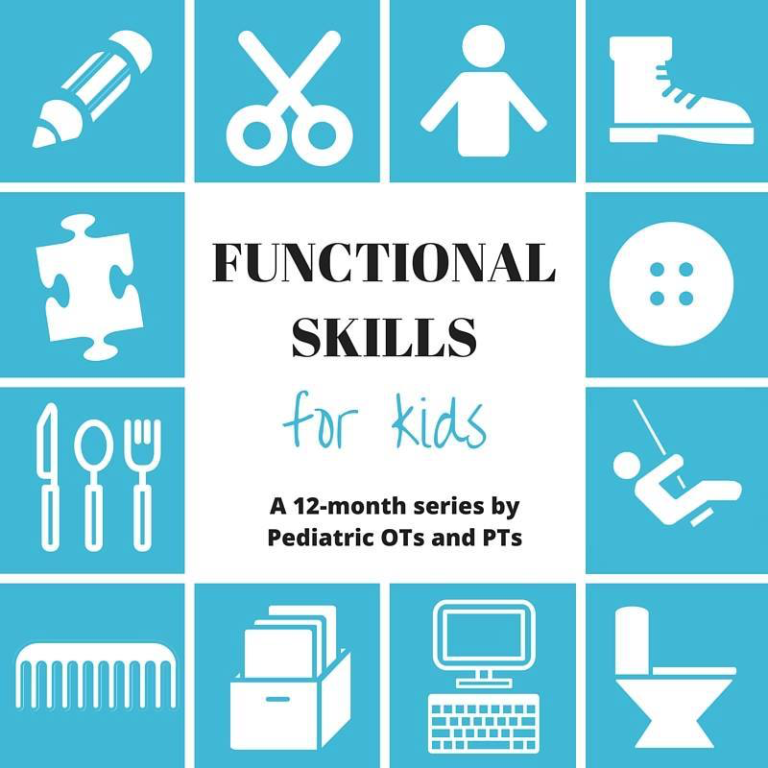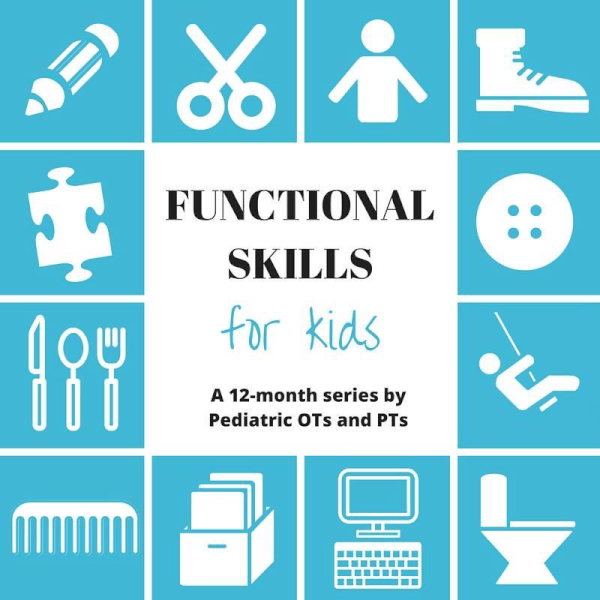 Don't forget to check out all the other posts in this month's Functional Skills for Kids topic of Handwriting.
Developmental Progression of Handwriting Skills | Mama OT
Fine Motor Requirements for Handwriting | Therapy Fun Zone
Gross Motor Skills and Handwriting | Your Therapy Source
Sensory Processing & Handwriting Skills |  Sugar Aunts
Handwriting and the Reluctant Writer |  Kids Play Space
Activities to Practice Handwriting Skills at Home  | Growing Hands-On Kids
Visual Perceptual Skills Required for Handwriting |  Your Kids OT
Handwriting and Play |  Miss Jaime OT
Handwriting Development, Sizing, Spacing & More | The Inspired Treehouse
For even more handwriting activity ideas, check out my Pinterest board below as well.
 Follow Heather | Growing Hands-On Kids's board Handwriting Skills & Activities on Pinterest.
Sharing with: Living Montessori Now, The Natural Homeschooler, Teaching Mama, Christian Montessori Network, Homeschool Creations