6 Sensory Solutions for Kids and Fireworks
Affiliate and Referral links are used below to promote products I love and recommend. I receive a commission on any purchases made through these links. Please see my disclosure policy for more details.
If you have a sensitive child, firework season can be a stressful time, especially if they have auditory sensitivities. Today I am bringing you 6 great tips from moms who have children with sensitivities and how they deal with fireworks each year.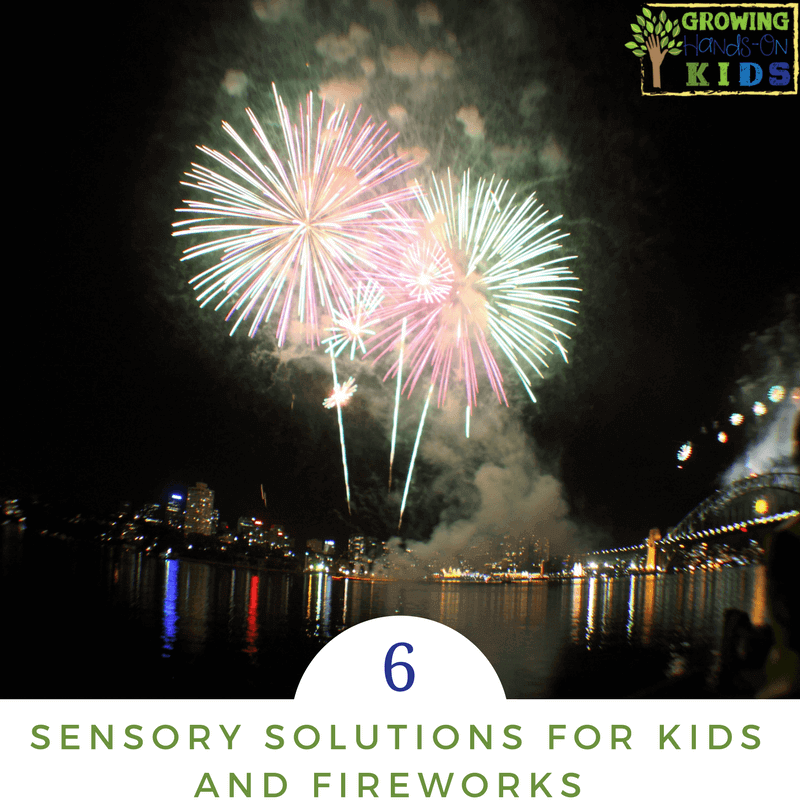 6 Tips from Moms for Dealing with Sensitive Kids And Fireworks
1. Using Fidget Items – Kim Kintner, Kim's C@fe
One thing that has helped our son with sensory issues is preparing him ahead of time with what to expect. We have often found that supplying extra "busy" items also helps him to not focus as much on the noises and focus more on the other items given (comfort items from home, food, glow sticks, pinwheels, etc). Sometimes the extra distractions help him so that the rest of the family who enjoys fireworks can enjoy them and he can still be there enjoying himself as well. We don't give him the extra items, except for his personal comfort items from home, until we are there for the fireworks (which makes it seem more special).
We have also sat in the car to watch fireworks before to help tone down the noise factor. It provides a bit of a safety zone. Remember no matter what that if your child needs to sit in the car or wants to cover up with a blanket over their head, it is OK for them to do that. Even if others do not understand your child, you do and you care about how they feel.
2. Finding a More Secluded Spot to Watch – Stephanie, Parenting Chaos
My daughter has always enjoyed fireworks, but they always send her into meltdowns. The two items that have helped us the most are our hearing protector earmuffs and a weighted blanket. It has always worked awesome to snuggle up on a picnic blanket and watch them together. Last year we tried something new (in attempts to avoid traffic) and it will be our go-to from now on.
Instead of going down to the park where we would be right under the fireworks and in the crowd, we went hunting weeks before for an awesome parking garage downtown. The rooftop parking was absolutely awesome for us. We were able to avoid the crowd, had an amazing view of the fireworks and were far enough away from them that they were not deafening loud. This will be our go-to plan for years to come.
3. Preparing Your Child Ahead of Time – Tonia, The Sunny Patch
Before we view fireworks I always prepare my daughter. Telling her it will be loud and crowded. We find a spot that isn't too close and use noise-canceling headphones or an iPod and headphones to combat the noise. Holding her close helps too. That way we can enjoy the bright colors but cut down on the distractions around us.
4. Using Earmuffs to Soften the Noise – Jenna Fisk, Called Home
My eldest child has trouble coping with a lot of sensory stimulation and will become agitated, jump around, cover his ears, yell, etc.
One thing we have tried is earmuffs, which work well. Before we are going somewhere we think we will need them, we explain that they are his and that when there will be something loud, we will tell him and he can put them on.
We have also tried this at the movies, as it can be quite loud there too, and he got through no problems at all.
5. Resting Before the Noise – LaToya Edwards, Learning to Let Him Lead
For a long time, I avoided the fireworks with my boys. My son's SPD leaves him very sensitive to sounds and I wasn't sure how to handle it. As he has gotten older I've found a few things that help him cope and enjoy the fireworks. We usually spend the day with friends that live minutes from the beach. My son gets to run around, swim, swing, and jump on the trampoline for hours before the fireworks start.
I also make sure that he does not eat a bunch of food that has dyes and preservatives in it. I know it's the holiday but there are ways to have treats and snacks without the junk. Because the fireworks start when my son would normally be in the bed I try to make sure that he takes at least an hour to rest before we head to see the show. I find when he's well-rested he can handle the noise better.
I have earplugs for him if he needs them. I make sure that we have a place with enough room for him to run around if he needs to during the show. If things get to be too much for him I will try some compression by bear hugging him or we head home.
6. Finding Quiet Indoors -Betsy Finn
We attended two events with fireworks last year, and my then-two-year-old did not like the noise at all. The first time was at a neighborhood gathering, with bottle rockets and smaller "booms" — We ended up going inside and watching the fireworks through the window with him on my lap.
For the second fireworks event, we knew about the issue, so we brought along noise reduction earmuffs. He still didn't like being out in the grass while the fireworks were going off, so we retreated to the nearby building and watched from there.
Even though he couldn't understand the science of fireworks as an older child might, talking to him about how the fireworks "go boom" seemed to help take away the mystery and fear to some extent.
I want to thank all the moms who have shared their awesome tips with us all today. Be sure to check out their blogs and visit them on social media to say hi.
You can also find more tips for special events and holidays in my post below: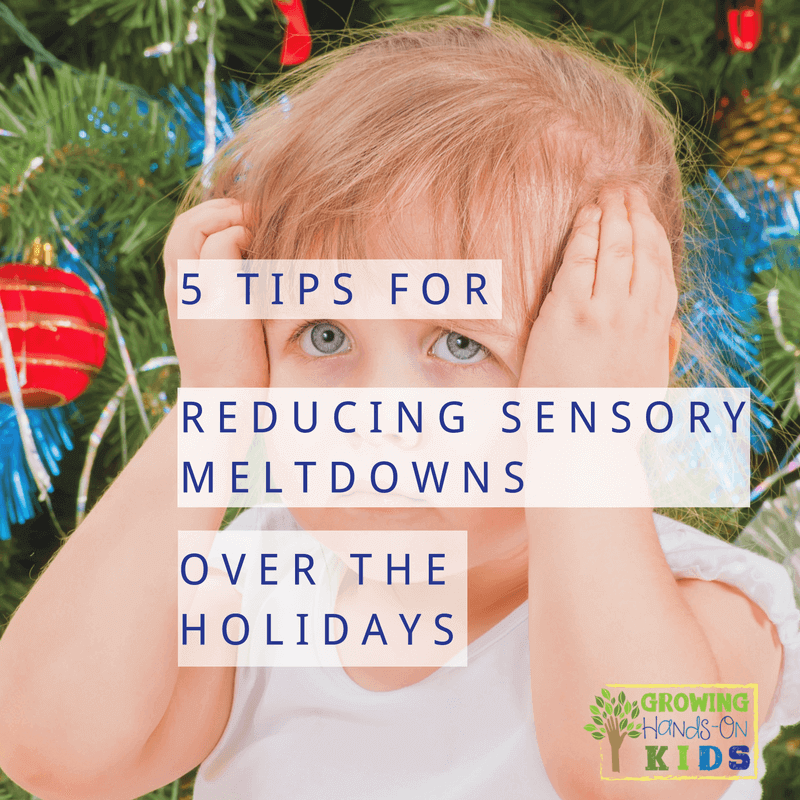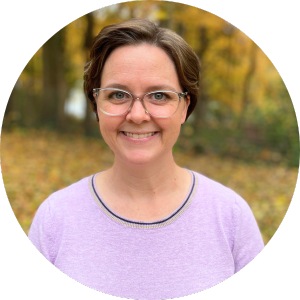 Heather Greutman, COTA
Heather Greutman is a Certified Occupational Therapy Assistant with experience in school-based OT services for preschool through high school. She uses her background to share child development tips, tools, and strategies for parents, educators, and therapists. She is the author of many ebooks including The Basics of Fine Motor Skills, and Basics of Pre-Writing Skills, and co-author of Sensory Processing Explained: A Handbook for Parents and Educators.