Why Your Child Chews And How You Can Help
Affiliate and Referral links are used below to promote products I love and recommend. I receive a commission on any purchases made through these links. Please see my disclosure policy for more details.
Does your sensory child chew all the time? Do you ever wonder why and what you can do to help?
There are many reasons why sensory children seem to constantly chew. It has to do with how their brain is processing incoming information from the world around them.
There are ways you can learn to meet their chewing needs, while also teaching them self-regulation skills and ways they can help themselves.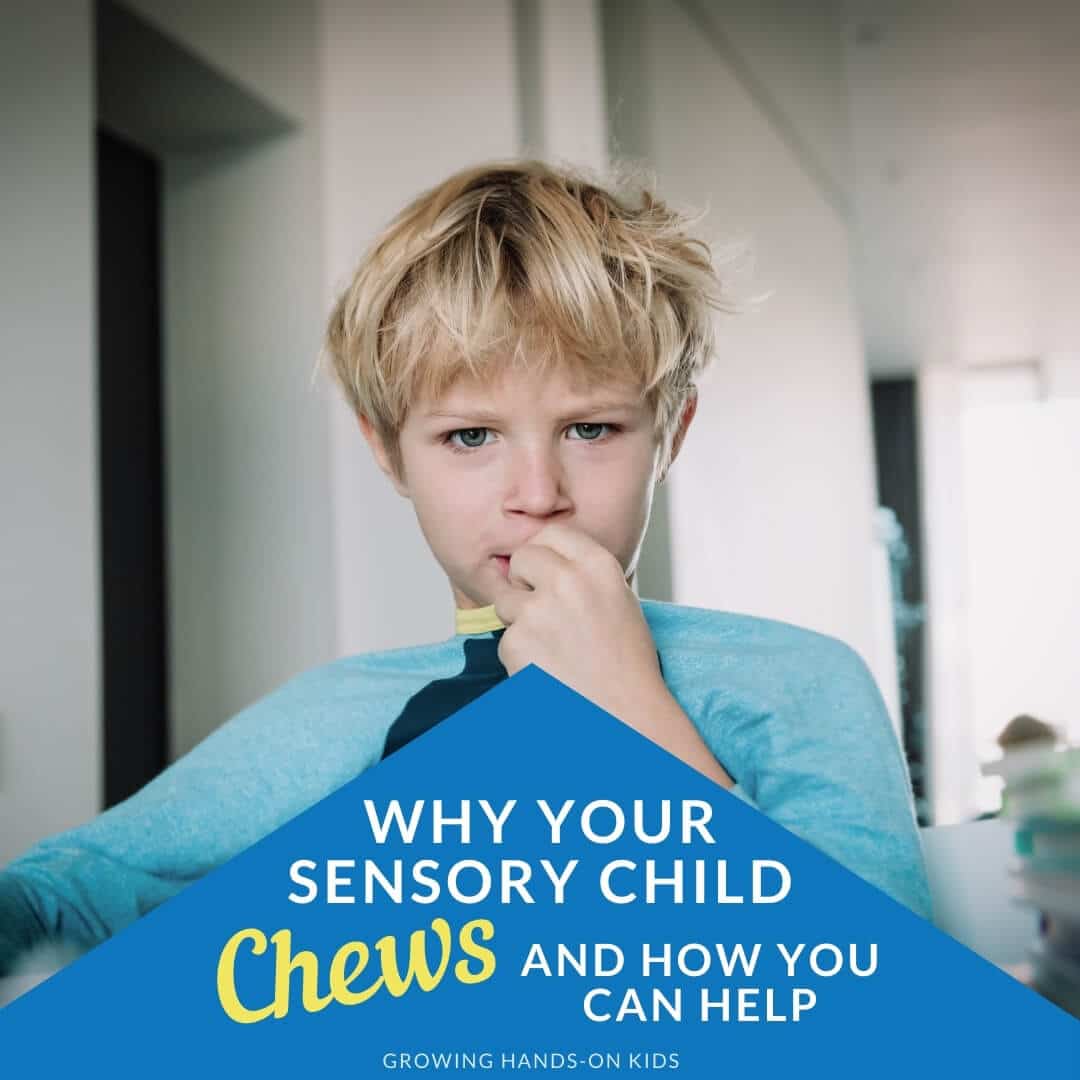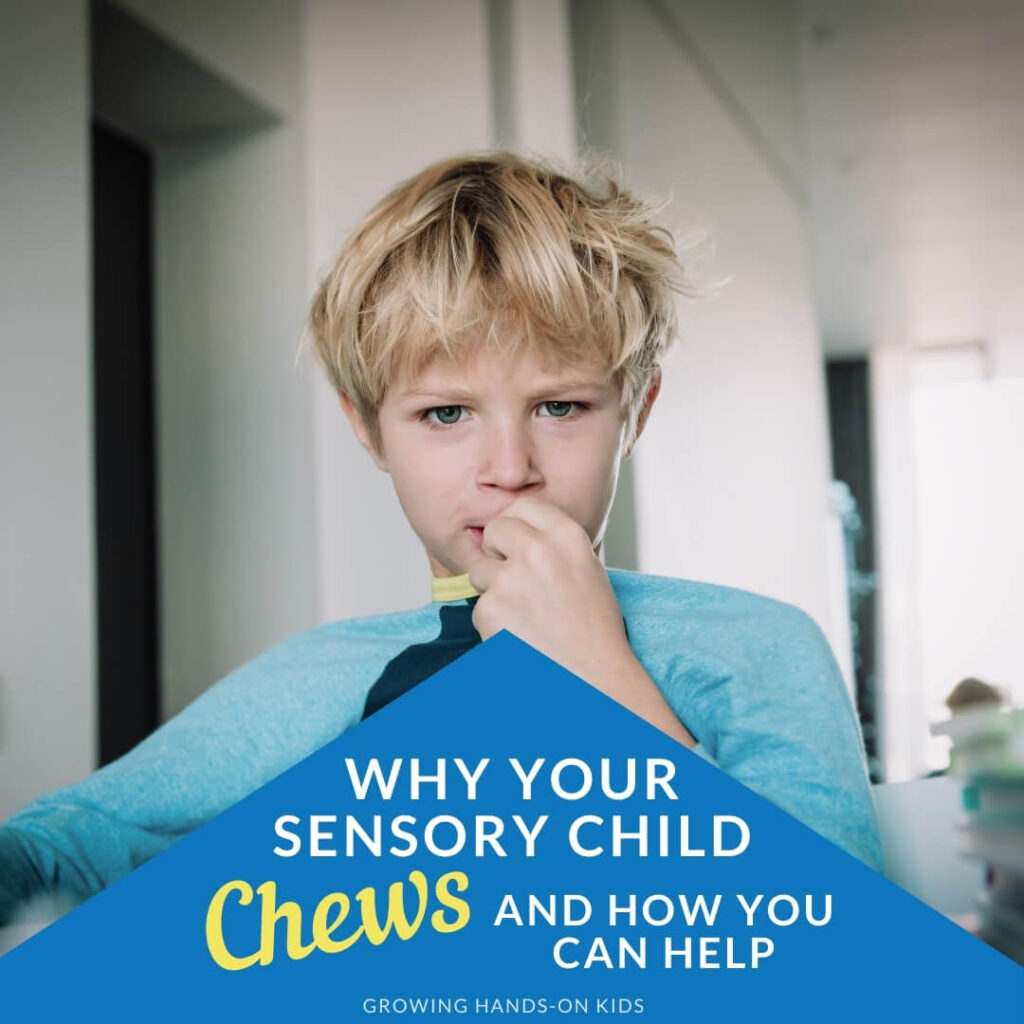 Why Do Sensory Children Chew?
Have you ever taken a test, maybe when you were in college or high school? Did you find yourself fidgeting with your hair, tapping your pencil, or maybe even chewing on the tip of your pencil? We all have our own little habits to help us focus and concentrate.
For children with sensory processing problems such as Autism spectrum or SPD (Sensory Processing Disorder), their brain becomes overloaded with incoming information. They have a hard time focusing on what they need to because all the other information from their eyes, ears, nose, etc. is not being filtered properly.
This causes their system and brain to be stressed and their responses are typically something that will be comforting or calming for them. These responses tend to be repetitive movements or actions.
This behavior is also referred to as "stimming". Not only does this activity usually help them to focus, but it also helps them to relax or cope with new situations and environments.
We all have our own "stimming" reactions, however, in children with a sensory processing disorder, the reactions are so controlling that they need to do them in order to function.
Many times a child will chew on their shirt or article of clothing until there are holes or the clothing is constantly wet. Other times they will chew on objects such as pencils, paper, or really anything. In extreme cases, children will even bite themselves, leaving bruised and red bite marks on their skin.
What can you do to help your child who chews?
Many times a sensory diet that is set up by an Occupational Therapist can be very helpful for children who chew. Also giving lots of proprioception sensory breaks where they are able to chew gum, suck on straws for a drink or smoothie, blow bubbles and other activities like that can be helpful.
Replacing the discouraged items your child chews on with acceptable items is one option that is helpful for many parents and teachers.
When I was working in the school system we would often provide pencil top chewies, chewerly, or other sensory chew items that were appropriate for children to chew on during class times. This gave the child a chance to chew, which helped their focus and attention to task, but was also less disruptive and more appropriate for the classroom.
Ark Therapeutics offers some great options when it comes to sensory chews and chewerly.
For more resources like this, visit the links below: