Affiliate and Referral links are used below to promote products I love and recommend. I receive a commission on any purchases made through these links. Please see my disclosure policy for more details.
We are back with another post in the Is it Behavior? Or is it Sensory? series. Today we will be looking at the vestibular system and its effects on your child's behaviors.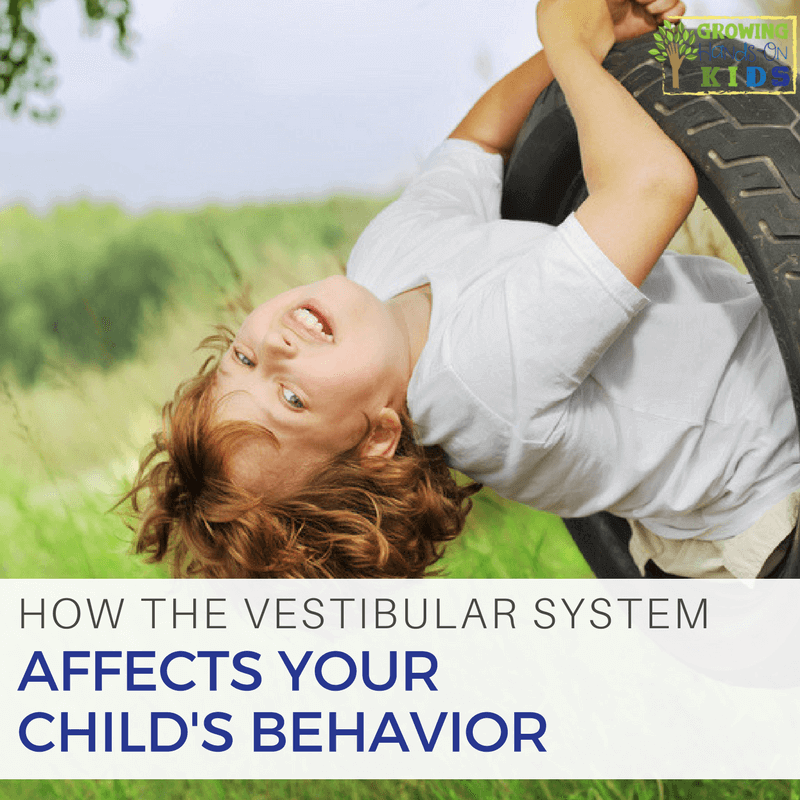 What is the Vestibular System?
The word vestibular tends to throw some people off. If you have never heard of the word before, you are probably wondering what in the world it is and how it affects behavior.
There are 5 main senses that we typically hear about:
Visual/Eyes
Auditory/Sound
Tactile/Touch
Taste
Smell/Olfactory
People often joke about someone having a 6th sense, but honestly, we ALL have a 6 sense. It is called the Vestibular System and it starts in the middle and inner ear.
The vestibular system equals a sense of balance and movement.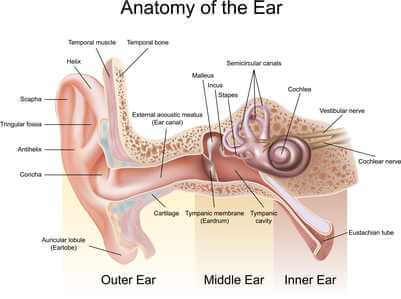 I promise I am not going to get all scientific on you. I just want to give you a visual of what I am talking about. As you can see above, the vestibular system includes the middle ear and inner ear. Here are some facts about the vestibular system:
It is the first system to develop in utero
It is the first to have an organized response to sensory input
It is the most protected area of the brain
It has a very close relationship to gravity, safety, survival, arousal, and attention
Do you see what I highlighted in bold there? THAT is how the vestibular system relates to your child's behavior. But more about that in a minute.
How does the Vestibular System Affect Children's Behaviors?
Information from the eyes, ears, and vestibular system (balance & movement) combine to give an awareness of yourself in relation to the space around you. So your eyes tell you where you are in the room, your ears tell you what is going on in the room, the vestibular system recognizes if your body is standing still, moving, if it is balanced, etc. All of this information is then filtered through your brain and then your brain provides a response. This affects your arousal, motor and language responses.
When someone has a fairly "normal" or a well developed vestibular system, all of this information is categorized appropriately and the appropriate response is given. It has been said that Olympic athletes or people who are constantly moving and putting their body or senses through new experiences have the best developed vestibular systems.
So here is the problem…. kids do not move or experience things like they use to. Many experiences that helped children to build strong vestibular systems are not happening. If your child is in school, their recess and free time to move and explore has been cut down to a bare minimum. Then they come home and go straight to the tv, video games, movies, etc or homework. They are not outside and moving like kids 100 years ago were.
Here are just a few things that are important to building a strong vestibular system:
Rolling
Tummy time or stomach time
Jumping
Swinging (upright, upside down, side to side, spinning)
Basically moving and putting their bodies, in particular, their head in as many different positions or movements as possible
Remember when I said this?
It (the vestibular system) has a very close relationship to gravity, safety, survival, arousal, and attention.
When your child has an under-developed vestibular system, their brain is not getting the correct information from their eyes, ears, the sense of gravity or movement in their bodies. This, in turn, makes their brain and body feel unsafe. When they do not feel safe, their arousal level, attention, and survival mode responses kick in.
Remember the fight or flight response we talked about last week? This is what reaction their body has when it does not feel safe. And if their vestibular system is telling them a situation is not safe, they are going to react to it in this fight or flight response.
Every child has a different thresh-hold or limit of what their vestibular system can handle. Well, really everyone does, even you! Some may have a low thresh-hold, which means any slightest movement or situation could send their vestibular system into fight or flight responses. Some have a very high thresh-hold, which means it takes A LOT of input to their brain for the vestibular system to recognize it. Some practical examples could be:
Motion sickness (those who get motion sick vs. those who don't)
Spinning (the slightest motion of spinning could cause one child to feel sick or throw up, while another child could spin for hours and not seem to care)
Claustrophobia (someone may feel like the room is caving in on them with a lot of people around, they feel anxious and unsafe in small or large rooms filled with people *my husband*. While others may not be affected by this in the least and enjoy being in rooms with a lot of people and thrive *me*)
Honestly, I could go on and on about the vestibular system. It truly fascinates me to learn about. For the sake of today though, I will end here and give you some resources for further reading and learning.
And as always, my little disclaimer – this information is not to take the place of medical advice from your doctor or pediatrician. If you feel your child has a sensory processing disorder or problem that is adversely affecting their quality of life, then you need to talk to your doctor and get their advice. Also, have an evaluation done by an Occupational Therapist or Physical Therapist that specializes in sensory processing and sensory integration.
I also want to warn you, if your child has a severe reaction to a particular movement (such as spinning, swinging, or any big motor movement) PLEASE stop that movement immediately. Many children who have an underdeveloped vestibular system may feel sick, throw up, feeling faint, etc. Also, if your child has a history of seizures please talk to your physician or doctor before doing any new physical movements with your child. Some movements can cause seizure activity depending on the child, so please be aware of that.
Resources and Activities for the Vestibular System
Activity Ideas: *REMEMBER – DO NOT PUSH your child's vestibular system too far. At the FIRST SIGN that they cannot tolerate an activity or movement, please stop the activity. Otherwise, you are doing more harm than good. And as always consult with a therapist (OT/PT) or your physician*
If you wish to keep up with the series, here are all the topics we will be discussing:
Free Printable on the Vestibular System & All 8 Sensory Systems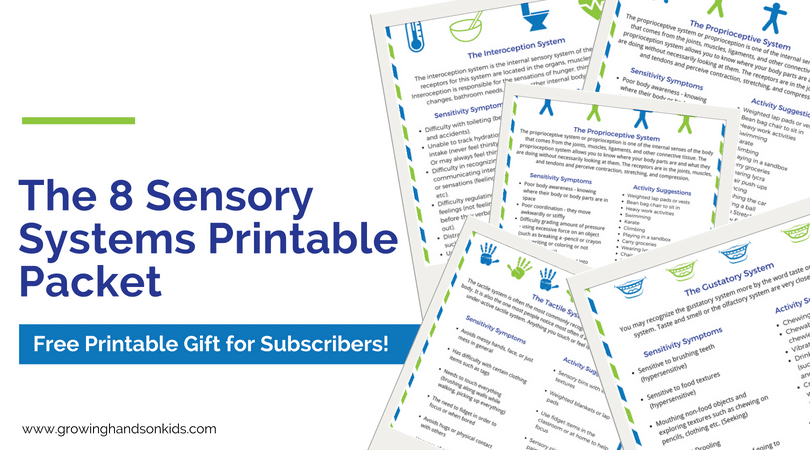 I have a free 9-day email series all about the 8 sensory systems. You can sign up for it by entering your email address below. You'll also receive an 8 page printable, one page for each sensory system, including the vestibular system.
You'll also get my weekly newsletter with more developmental tips, tools, and strategies after you finish this free email series. You can unsubscribe at any time.
By downloading this free printable, you are agreeing with my site's terms of use and privacy policy as detailed here.
Follow Heather @ Growing Hands-On Kids' board Vestibular & Proprioceptive Activities on Pinterest.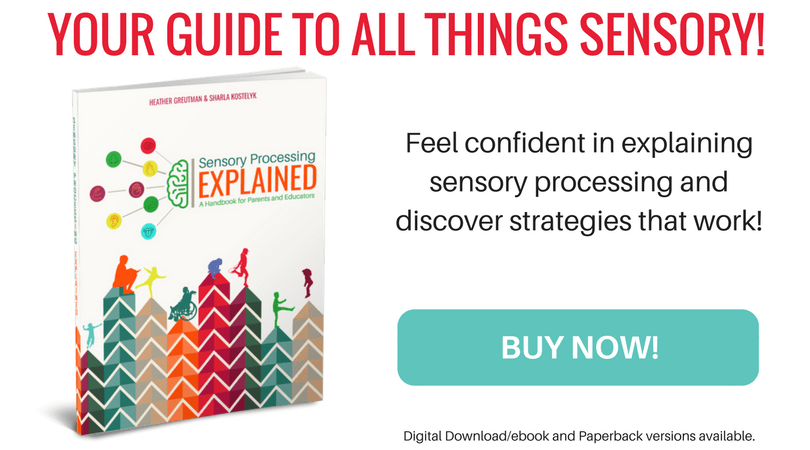 You May Also Like: