Welcome to the 9-Day Sensory Processing E-mail Series
I'm so glad you have decided to learn more about sensory processing by subscribing to my 9-day sensory processing e-mail series.
Over the next 9 days, we will be taking a look at all 8 sensory systems and you'll also get 7 printable downloads throughout the e-mails to use as handy reference guides.
Remember to check your inbox to confirm your subscription so you can start the series (sometimes it takes a little bit or e-mails go to spam, so double check there too!).
In the mean time, you can also check out my Child Behavior and Sensory Processing resource page for more reading and resources on sensory processing.
Also, if you'd rather get all the printables NOW, instead of waiting for the e-mails, you can head over to my shop page and purchase them there.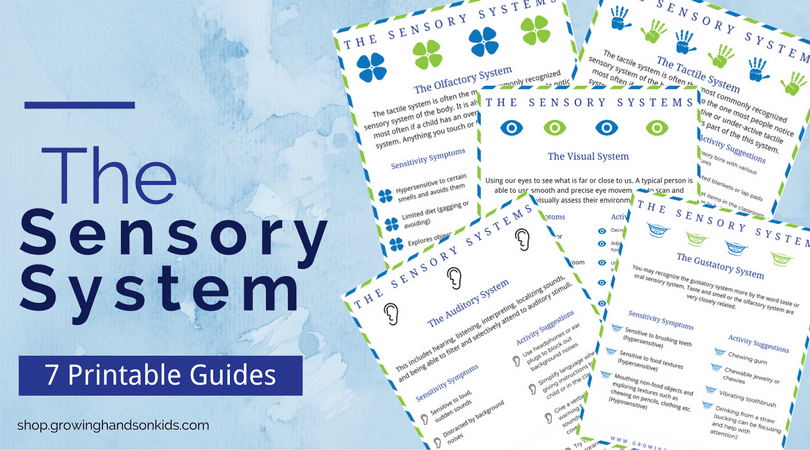 If you have come across this page somehow without subscribing to get the series, you can do so here.