Affiliate and Referral links are used below to promote products I love and recommend. I receive a commission on any purchases made through these links. Please see my disclosure policy for more details.
I am very excited to have Marie sharing some great nail Montessori sensory work ideas with you all as part of the A-Z's of Sensory Play for Kids series. These ideas are great for proprioception activities, which are one of the senses we use every day!
I picked N is for Nails for my submission to this great series! Today I want to share with you some fun Montessori works you can put together for your child using nails. Nails, screws, and pushpins are inherently dangerous, so please be sure to supervise your child as he/she works through these very rewarding Montessori works.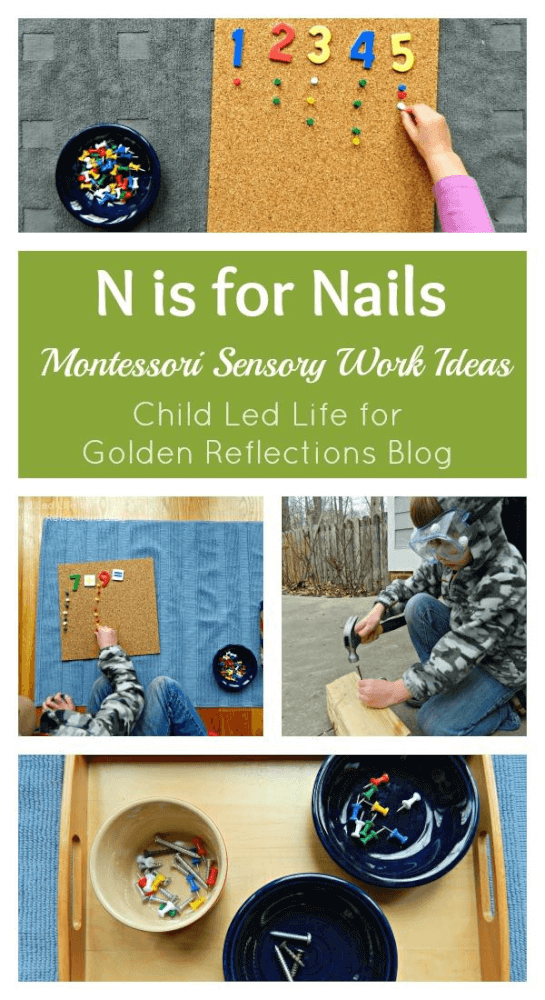 Nails In Wood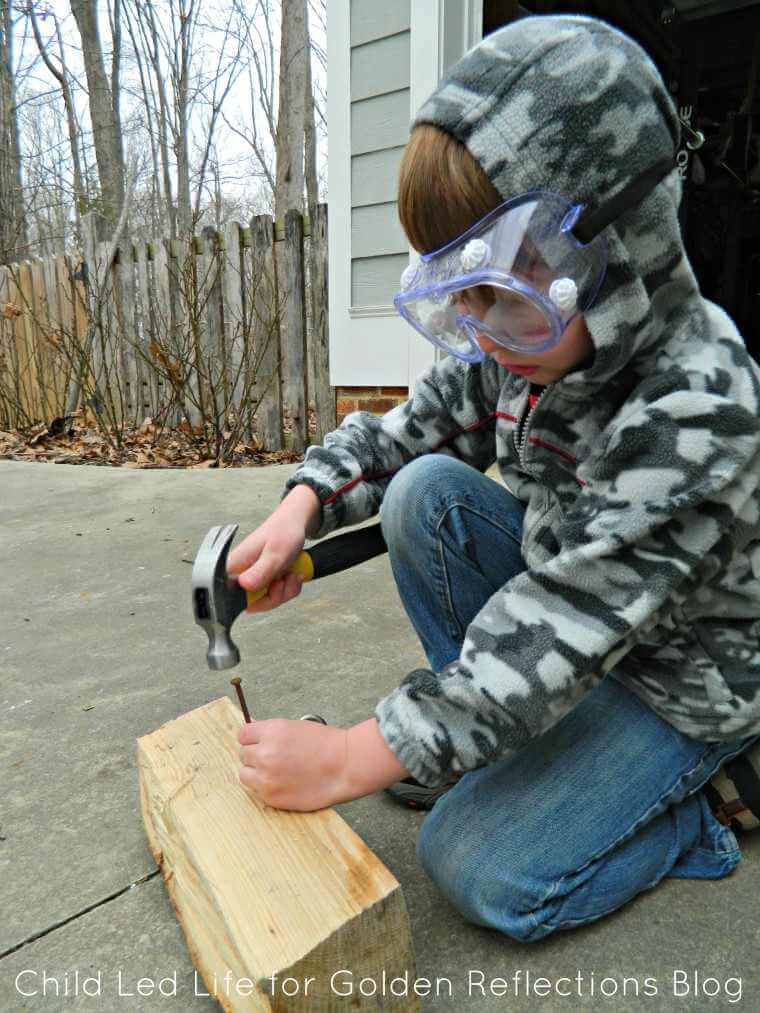 Materials Needed:
piece of hardwood
hammer
nails
safety glasses
This work can be set up with any piece of hardwood you may have around your home. We live on several acres, so finding a piece of wood is pretty easy. Be sure the piece of wood will not topple over easily.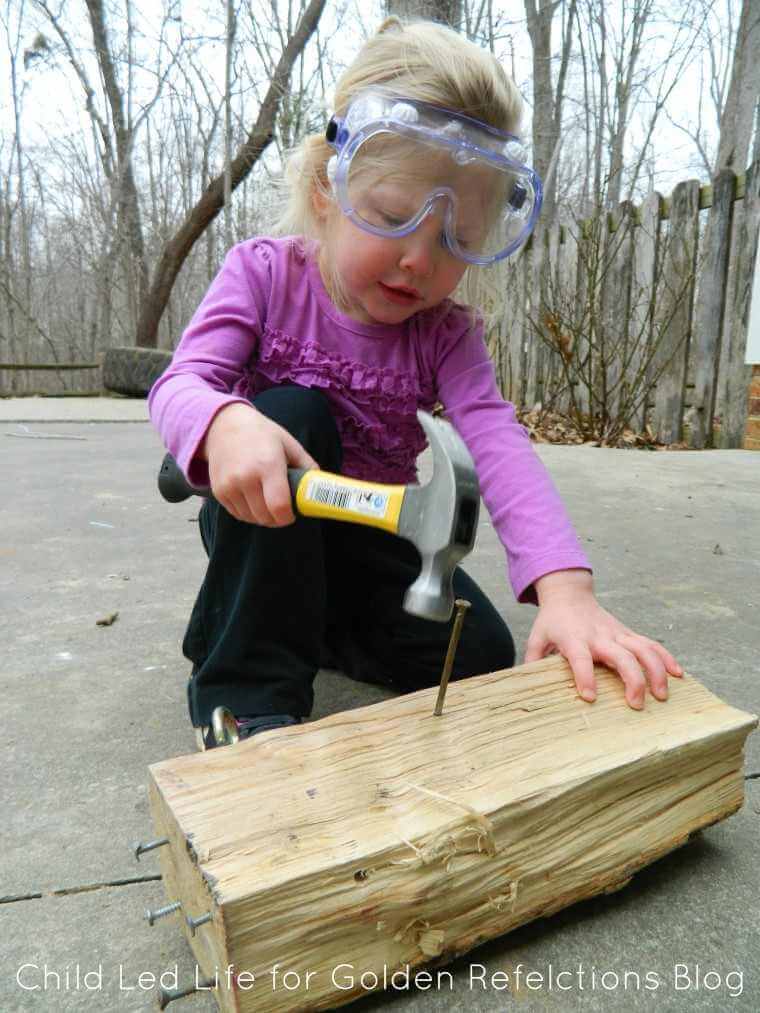 It is difficult to watch your child struggle to get the nail started in the wood, but the excitement on their face when they do it by themselves is priceless. You may need to start the nail for younger children.
Sorting Nails
Materials Needed:
variety of nails, screws, pushpins, etc.
sorting containers
This is a fun practical life activity that can VERY helpful. I went to our toolbox and grabbed a handful of random screws and used some of our push pins. I put them all in a large bowl and then ask my kids to sort them by their category: screws or push pins. After this activity, we had an organized toolbox and satisfied children!
Push Pin Counting
Materials Needed:
push pins
corkboard
holding container
movable numbers
Beginning counting has been Avalyn's (2) main work recently, so adding this to our day was an easy choice. She really enjoyed doing this and practiced for a long time to get it all right.
A great way to make this a little harder for your preschooler is to add in some number equations!
Nail Montessori Works Resources
Building and Blocks Activities on Living Montessori Now
DIY Activity Board on Counting Coconuts
Gold Tees and a Hammer on Sugar Aunts
Hammering Nails on How to Run a Home Daycare
---
About Marie: Marie is a work-at-home mother of two. She is also a contributor to Confessions of a Montessori Mom blog. After much self-study and with a background in education, she chose to follow her own children in their education. She would love to hear from you on Facebook and Pinterest.