Modifications for Kids with Special Needs in the Community
Affiliate and Referral links are used below to promote products I love and recommend. I receive a commission on any purchases made through these links. Please see my disclosure policy for more details.
There are many ways that kids with special needs can be involved in their communities. Community involvement is an excellent way to work on social skills, encouraging empathy, job related skills and many more. You will need to consider some modifications for kids with special needs in the community if you are looking to get them involved, so here are some ideas!
This post is also part of the Functional Skills for Kids Therapy blogger series, so check the bottom of the post for links to all the other blog posts on community skills this month.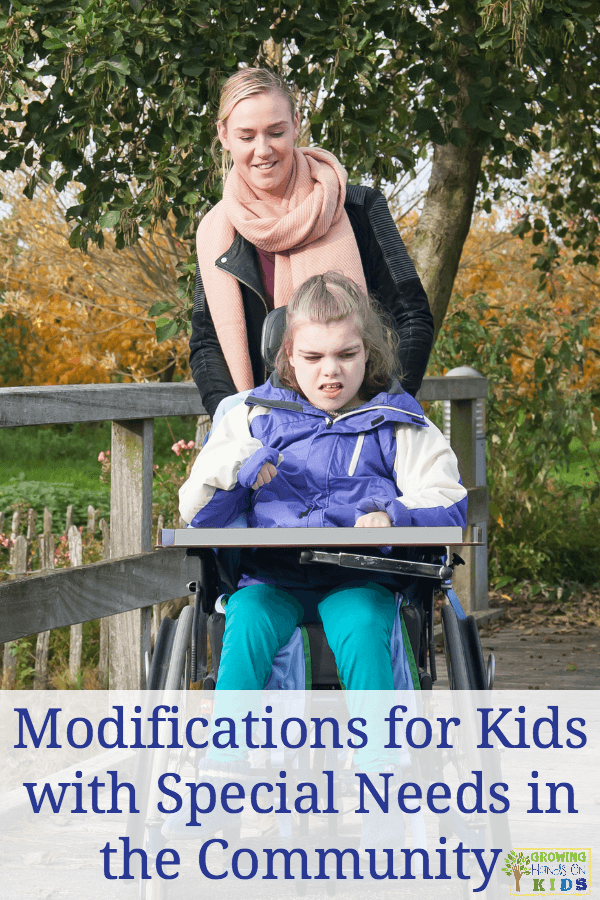 Community Ideas for Kids with Special Needs
Before we look into modifications, what types of community service or community involvement activities are ideal for children with special needs?
Park clean up days
Soup kitchens
Assisting the elderly
Support group activities such as movie nights, carnivals, or dances
Exercise groups
Field trips
Sports
Volunteer at the local special olympics
4-H Club
If you have difficulties finding a program or activity that your child can participate it, consider starting one yourself and asking other families of special needs to come and join you!
Modifications to Consider for Community Outings or Service
Many children with special needs have difficulty with focus and attention during activities. Physical limitations may also be a concern. Your child may also some sensory sensitivities that need to be taken into consideration. If you are wanting to start an activity for kids with special needs in the community, here are some things you will want to consider:
Is there ADA friendly access (ramps, wide doorways, bathrooms acccessible, wheelchair accessible grounds)?
Do you need to have shorter volunteer times with sensory breaks or breaks as needed?
Is there a buddy(ies) that the children with special needs can be paired up with for support?
Do you have visual schedules available with all the jobs listed so children know what is coming next and what needs done?
Are there jobs or activities available for all regardless of physical or cognitive limitations (more suggestions on modifications for activities below).
When looking at your list of activities or available jobs, here are some things to consider:
Will the child be able to complete it independently, or will assistance be needed? If they need assistance, consider partnering up with buddies for each job or activity.
Can the activity or job be broken down into different parts and be divided among multiple children with various skill sets? Maybe you have one child in a wheelchair or another with a lower cognitive abilities, so having a group of children complete various parts of one task can be helpful. This will also help set them all up for success and encourage them to come back and participate.
Will a visual schedule or directions be helpful for any child participating in the activity or job? Many children will be able to complete the activities or jobs independently if they are provided a visual of what to do next or what needs done next.
Many children with special needs benefit from repetition and activities or jobs that do not change but are done the same way each time. A job that may present surprises or changes depending on circumstances may not be the best fit. Again, it will depend on the children involved and their skills.
It is always a good idea to be prepared for various activities or jobs based on skill sets or abilities. As I stated earlier, this will help to build confidence in the child, knowing that there is a job or activity that they can complete and do well. All children, regardless of their abilities are valued members of the community and each can play a part in it. They just need to be provided with the opportunities to help them grow.
Resources:
Involving Your Child with Special Needs in the Community – SpecialEdResources.com
Inclusion of Children with Disabilities – American Occupational Therapy Association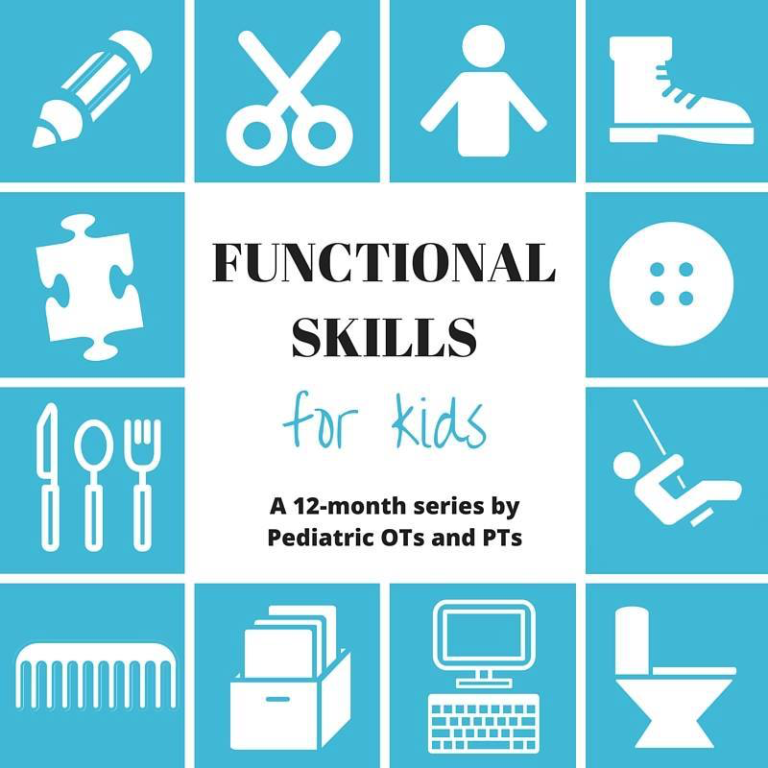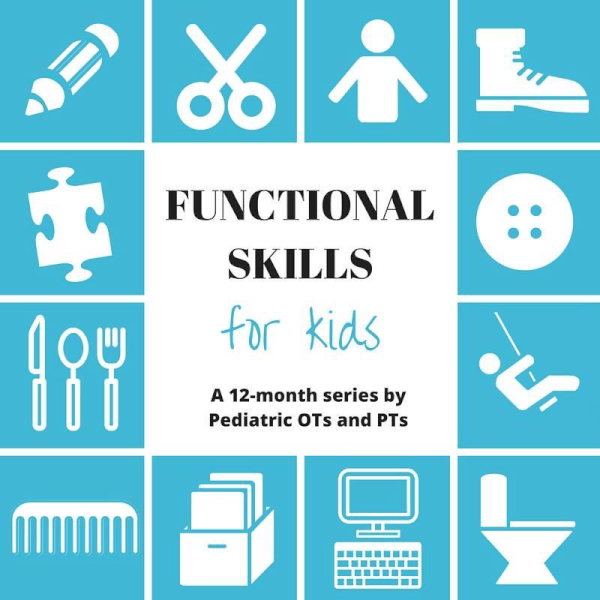 Check out the rest of the posts in this month's Functional Skills for Kids series.
How to Support Your Child's Core Strength Development Every Day | Miss Jaime, O.T.
Modifications for Kids with Special Needs in the Community | Growing Hands-On Kids
Calming Games and Activities for Outings | The Inspired Treehouse
Working on following Directions When Out | Therapy Fun Zone
Using Community Activities to Develop Your Child's Social Skills |Your Kids OT
Follow Heather | Growing Hands-On Kids's board Occupational Therapy Tips on Pinterest.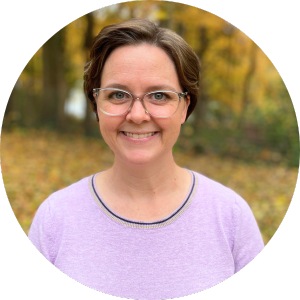 Heather Greutman, COTA
Heather Greutman is a Certified Occupational Therapy Assistant with experience in school-based OT services for preschool through high school. She uses her background to share child development tips, tools, and strategies for parents, educators, and therapists. She is the author of many ebooks including The Basics of Fine Motor Skills, and Basics of Pre-Writing Skills, and co-author of Sensory Processing Explained: A Handbook for Parents and Educators.