Easter Sensory Bin for Toddlers
Affiliate and Referral links are used below to promote products I love and recommend. I receive a commission on any purchases made through these links. Please see my disclosure policy for more details.
I love coming up with sensory bins for different holidays or special occasions throughout the year! It is especially nice when I can hit a good sale and get multiple items for sensory bins in one trip. Last month, when I made my St. Patrick's Day sensory bin, Hobby Lobby was having a 30% off sale on all their Easter items too. I ended up spending only about $30 for everything I got, which equaled out to enough items for 2-3 sensory bins. So this Easter sensory bin was actually ready to go last month. I love being able to plan ahead a little bit! 🙂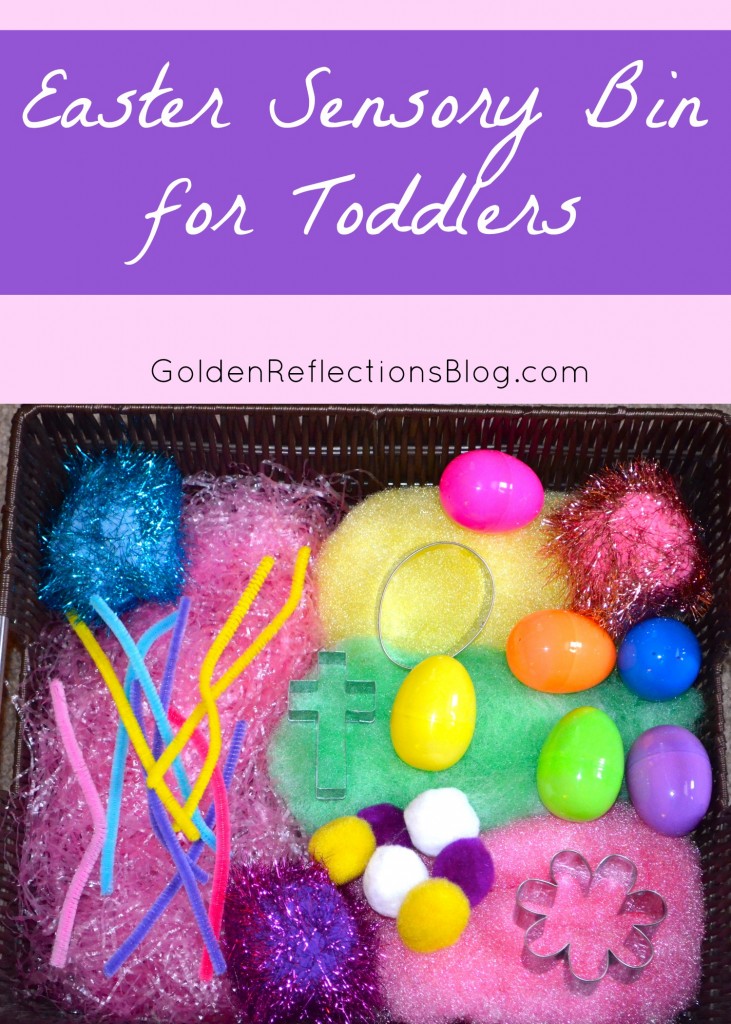 Items Needed for this Easter Sensory Bin
2 types of Easter basket grass (I used the plastic grass and also some that felt more like fuzz than grass *pictured on the right under the eggs*
Extra Large Fuzzy Pom Poms
I placed Easter grass on the bottom and then layered all the other items on top of the grass. I used a large wicker basket with handles on the side to hold everything.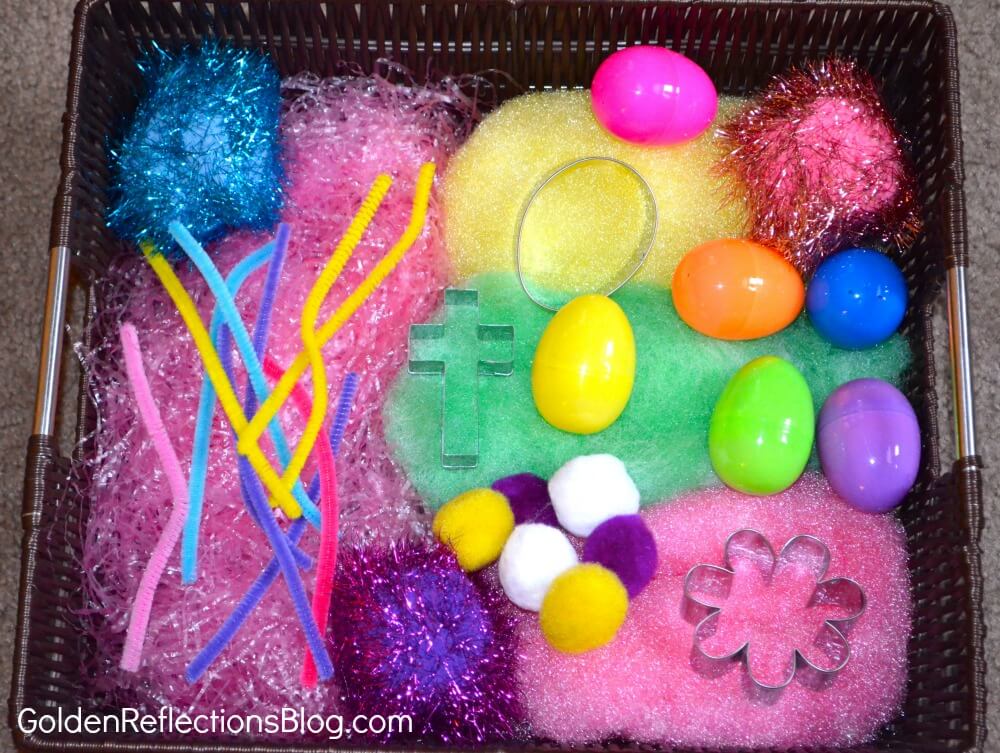 E's favorite part was definitely the grass! She went right for it and pulled it out of the bottom before any of the other items!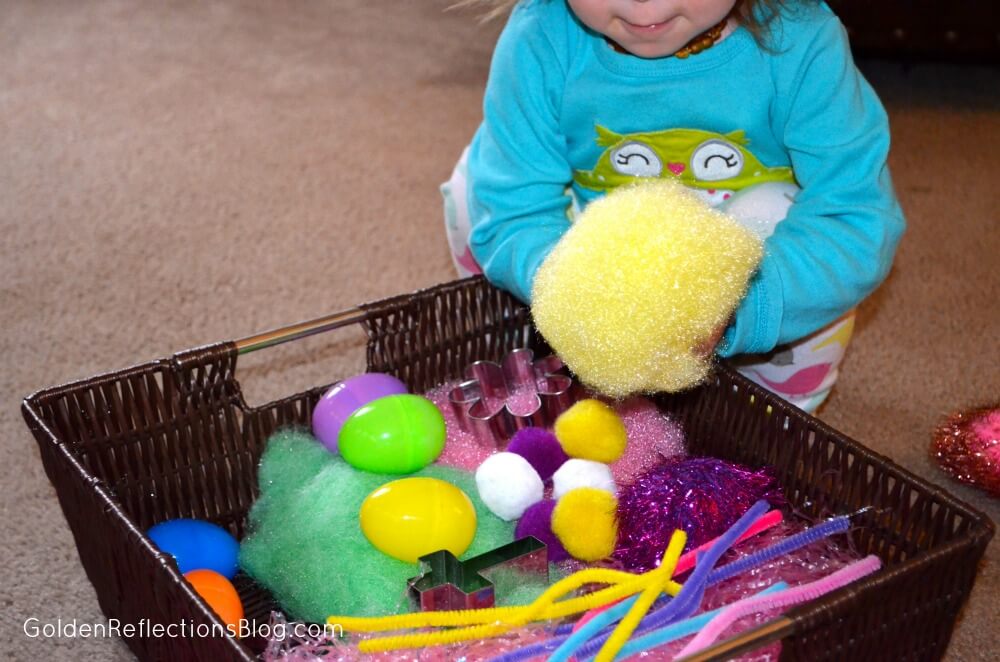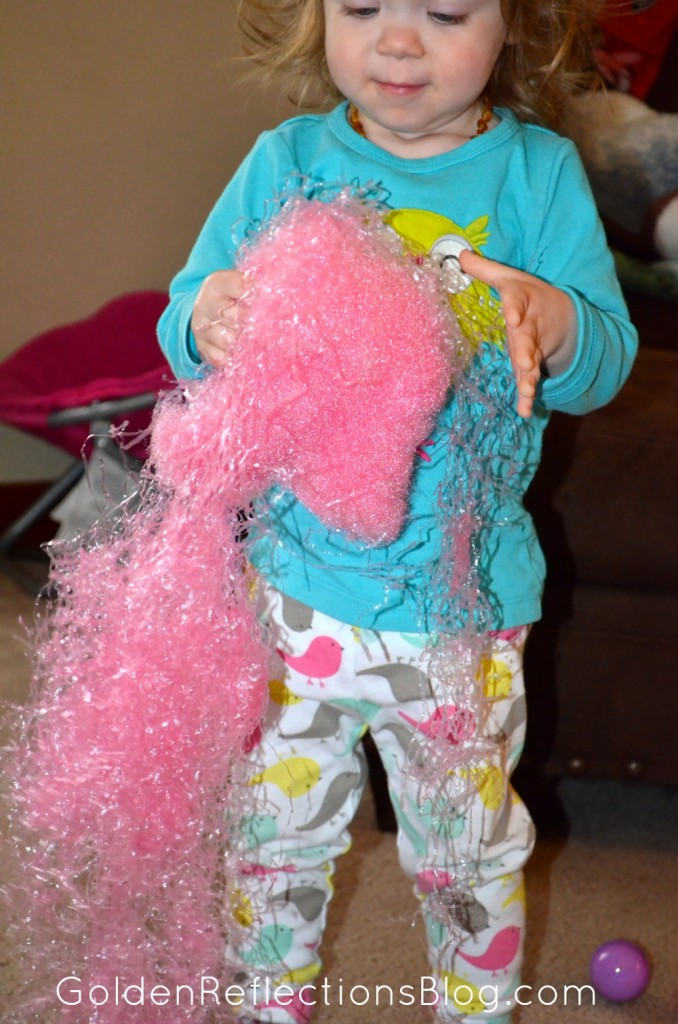 She also enjoyed playing with the eggs. She has been wanting to open and close objects lately, so these Easter eggs were a perfect challenge for her to try and open! I put some of the large colored pom poms inside each egg so that there would be something inside if she happened to open one.
The first time she played with this she wasn't able to open any eggs, so she would bring them to me to open. But we played with this again this week and she was able to get 2 open! So proud of her!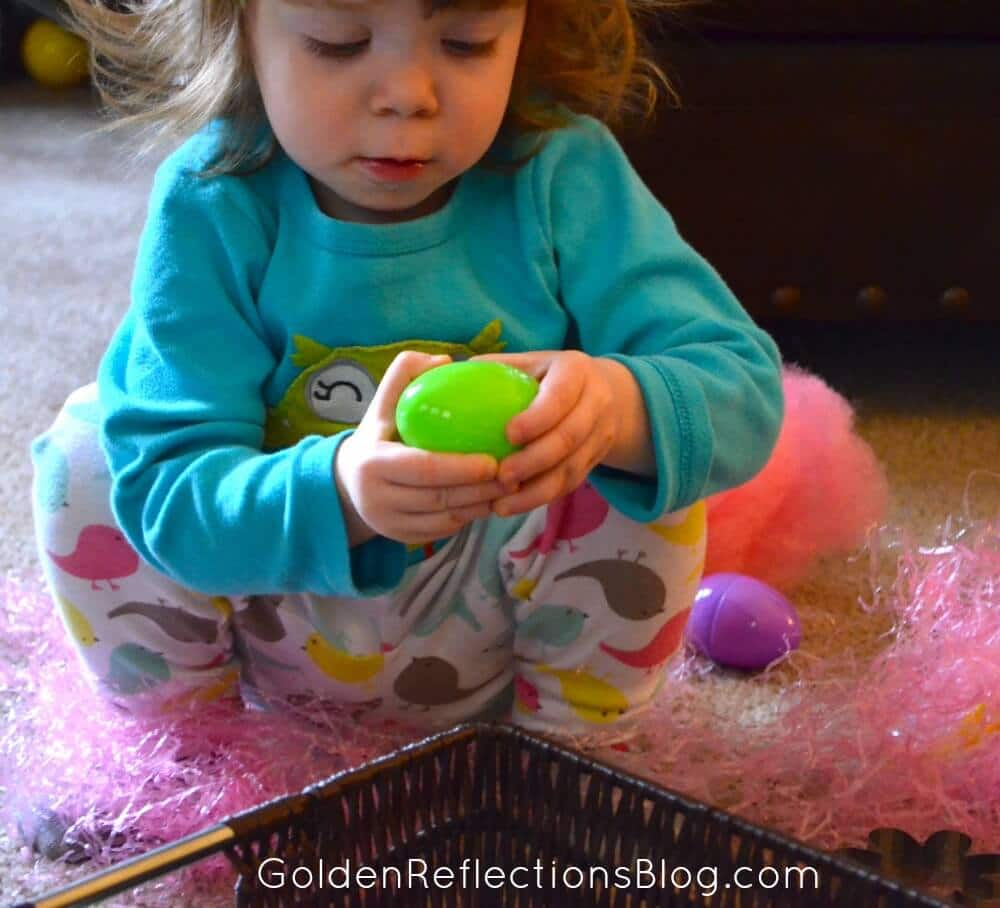 For more ideas on how to get started with sensory bins, I highly recommend the ebook Sensory Bins: The What The How and the Why by Sharla Kastelyk. This is a great resource if you have never put a sensory bin together and aren't sure what all is involved! You can also read my review of her ebook here.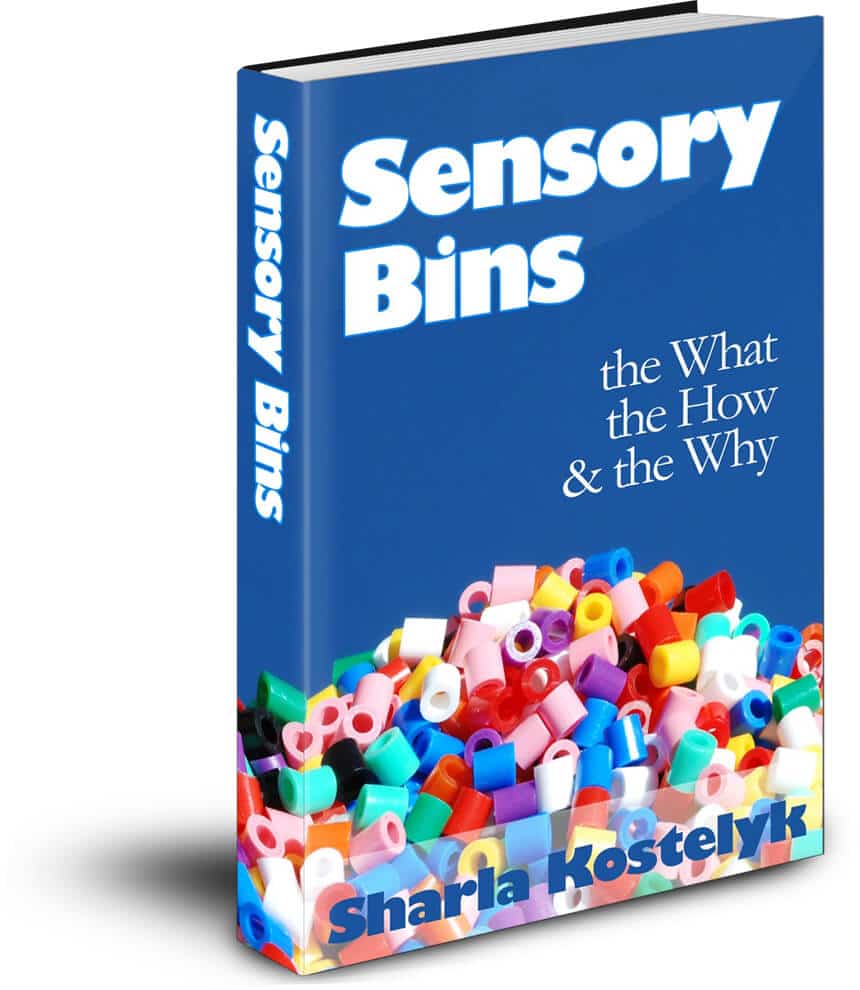 For more sensory ideas you can also check out my Sensory Fun Pinterest board. I pin all kinds of sensory ideas here, not just sensory bins.
Follow Heather @ Golden Reflections Blog's board Sensory Fun on Pinterest.


You can also check out my other Easter posts below:
The Story of Jesus – Perfect Easter Book for Toddlers
Sharing with: The Mommy Club, Totschooling, B-Inspired Mama, Homeschool Creations, The Jenny Evolution, Happy and Blessed Home, Living Montessori Now, Enchanted Homeschooling Mom