Affiliate links are used below to promote products I love and recommend. I receive a commission if any purchases are made through these links. Please see my disclosure policy for more details.
We were on a walk one beautiful fall afternoon, when my 4 year old daughter and I spotted some acorns. We don't have trees with acorns near our house, so we spent the next 15 minutes or so picking up acorns and I began planning some activities in my head. She really enjoyed the acorn brushing and counting activity I came up with. It's perfect for any preschool age child!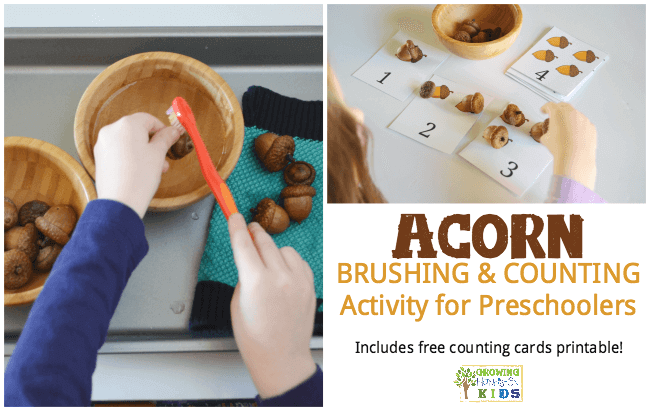 Acorn Brushing Activity
My daughter loves to wash and clean things. Since we picked up our acorns from outside, I decided to set up a simple brushing and washing activity for her using the acorns before moving on to our counting activity.
Here is what you will need:
Activity tray (I used a metal sheet pan to catch any stray water drips)
Wash cloth or towel
Clean tooth brush
2 Wood Bowls
Water
Acorns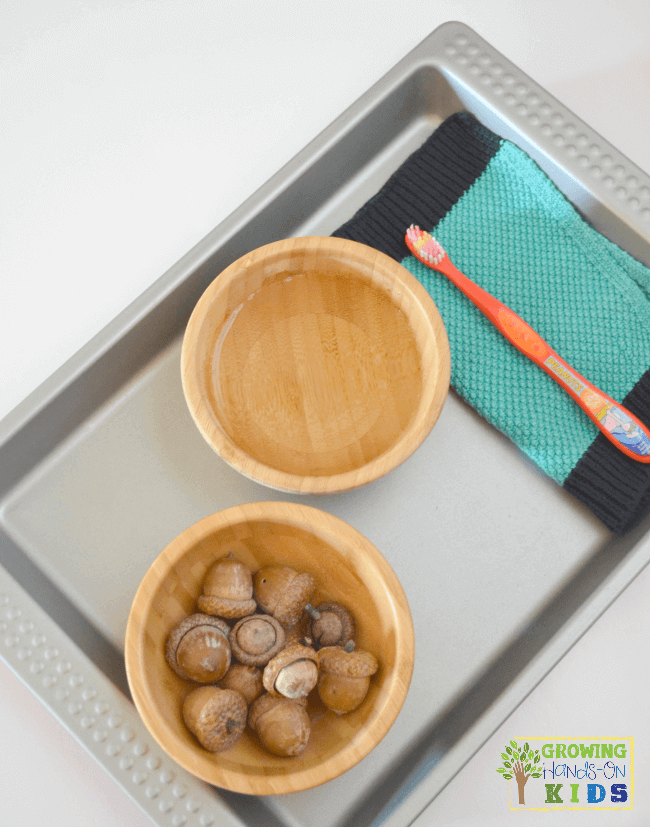 She is very use to activities like this, since she does them so often with many different items around the house. I just set it up on her activity table and showed her how to clean the acorns with the toothbrush and she took over from there.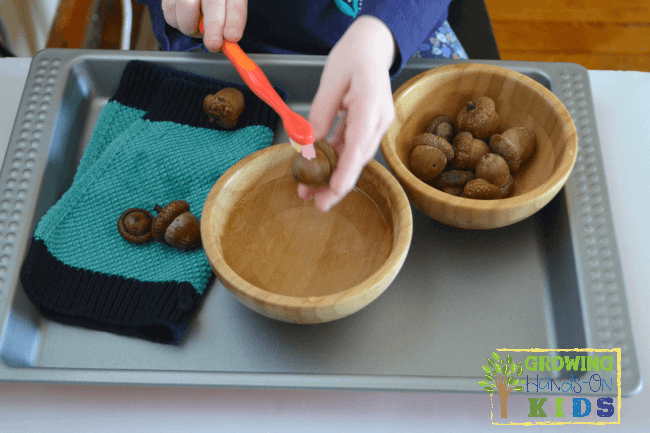 Acorn Counting Activity & Free Printable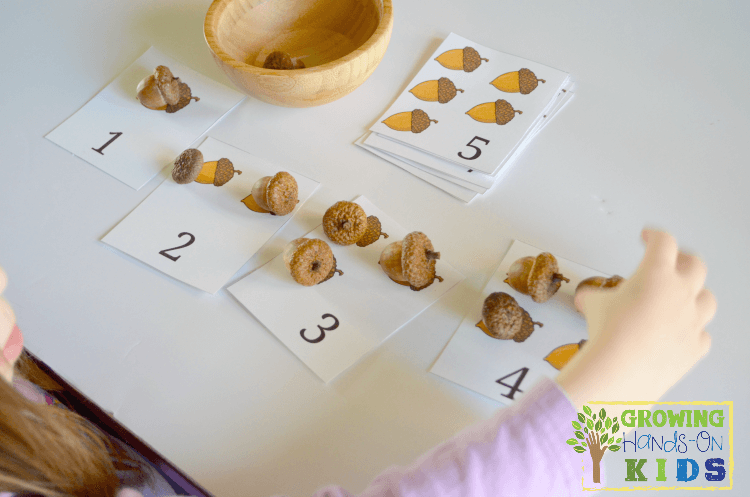 For the counting activity, I made 10 counting cards with an acorn graphic I purchased. Then we counted the acorns by matching them to the ones on the cards.
We didn't have enough acorns to fill all the cards at the same time, but if you have enough you can just keep going till all the cards are filled.
I have included numbers 1-10 in the free printable counting cards below. Simple put your e-mail address in the box after clicking the green "download now" button below and then you will be redirected to a "receipt"/download page. You will also get a copy in your e-mail inbox.
If you'd like to find more simple activities like this one, check out my Pinterest board below and some other activities I have shared here on GHOK.
Follow Heather | Growing Hands-On Kids's board Occupational Therapy Tips on Pinterest.
You May Also Like: