5 Fun Art And Craft Activities To Engage Your Child with Autism
Affiliate and Referral links are used below to promote products I love and recommend. I receive a commission on any purchases made through these links. Please see my disclosure policy for more details.
It's a universally established fact that art and craft activities are important to foster learning and development in children. For children with Autistic Spectrum Disorder (ASD) especially, craft activities are a means to improve the child's attention span, self-expression, and reducing distress and anxiety. Finding the right crafts to engage your kid can be a challenge. It's not easy striking a balance between crafts that your child will enjoy and those that will contribute to his learning; the good thing is that it isn't impossible either.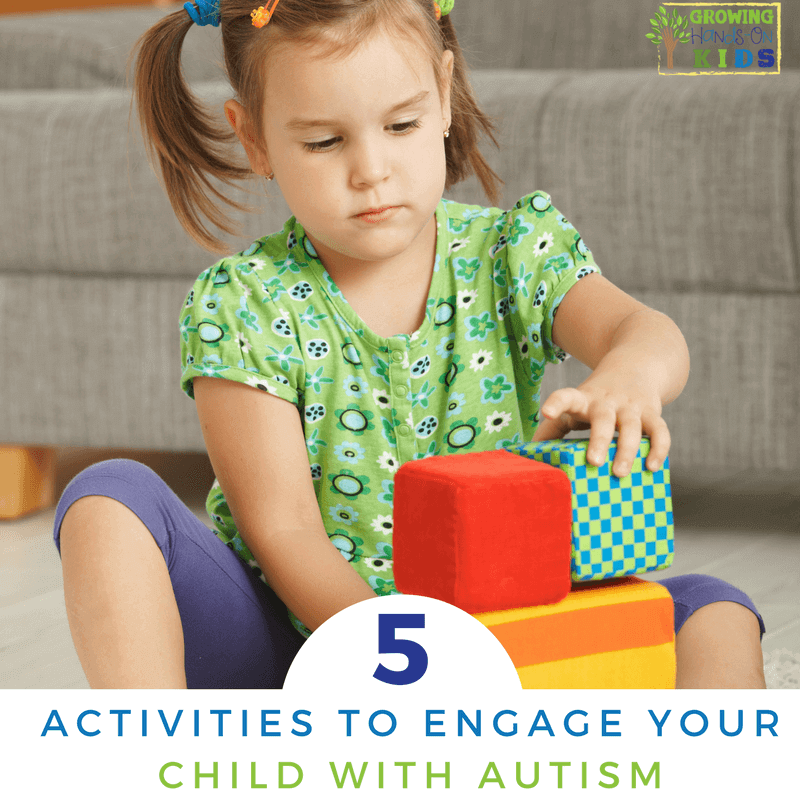 5 Activities to Engage Your Child with Autism
1. I Spy Bottle – Here's a simple activity that can aid your toddler's cognitive development and help him focus better. The captivating colors and the fascinating shapes inside the bottle are sure to grab your child's attention. Ensure that the contents of the bottle are as colorful as possible. Involve your child in the selection of the bottle contents.
You Need:
• An empty plastic bottle or jar
• Little trinkets like hair clips, beads, buttons etc.
• A pack of glitter dust
• Acrylic paints
• Water
• Corn syrup
• Alphabet tiles
• A sheet of paper
Directions:
Begin by asking your child to write the letters A-Z on a sheet of paper. Now, start putting all the aforementioned contents into the bottle. Fill half the bottle with colored water and the other half with corn syrup. Seal the lid with hot glue and shake the contents well. There! Your I Spy bottle is ready. Ask your kid to look for all alphabets in the bottle and strike them off on the sheet as and when he finds them.
2. Ice Painting – With a fun science experiment like this, your child is bound to be intrigued! This activity will enhance your kid's ability to identify and distinguish between colors. It will also improve his observational skills and knowledge about certain concepts of science.
You Need:
• An ice tray
• Acrylic paints
• Craft sticks
• Sheets of paper
• Water
• Foil
Directions:
Mix the paints that your kid wants to use with a little water, and pour them into individual compartments of the ice tray. Place the craft sticks in each of the compartments and use a foil to cover the tray and support the sticks. Gently place the tray in the freezer and let it freeze for 2-3 hours. Now remove the ice paints and let your child enjoy swirling and making patterns with the colored cubes over a sheet of paper.
3. Edible Jewelry – What's better than a pretty necklace that your kid will not just enjoy wearing, but also eat? This activity will improve your child's hand and eye coordination as well as her fine motor skills.
You Need:
• Licorice candy sticks
• Colorful candy or cereal with holes in the middle
Directions:
Hand a licorice stick to your child and ask her to string the candy or cereal pieces into it, one at a time. Once the licorice stick is covered with the candy or cereal, knot the ends of the stick.
4. The Matching Game – This activity is a fun way to enhance your child's learning and physical motor abilities. You can alter the activity depending on what your child is learning at school.
You Need:
• A pack of colorful clothespins
• Numbers, alphabets, fruits or vegetable placards with matching stickers
Directions:
On a table, place about 10-15 placards with different images of fruits, vegetables, animals etc. Label each of the clothespins corresponding to the images on the placard. Ask your child to clip the clothespin correctly to its matching placard.
5. Sensory Collages – Given the sensory challenges faced by autistic children, tactile collages are a great and non-threatening way to introduce them to distinct textures and sensations.
You Need:
• Aluminum foil
• Sandpaper
• Thin strips of paper
• Rice grains
• Printouts of various image outlines
• Glue
Directions:
Take printouts of various image outlines available online. Spread glue within the outline of the image. Now, ask your child to press the aforementioned textured scraps onto the glued sheet until the entire image is covered. Let him touch and feel the various textures on the collage.
Your child might be averse to common craft activities that can tend to get messy. It is therefore important to be sensitive to your his needs before introducing him to any activity. Follow the trial and error method. If a certain activity is making your child restless, try working it with him again and scrape it if it still doesn't work.
---
Author Bio: Aradhana is from India. She is a veteran writer on topics concerning parenting, child nutrition, wellness, health, and lifestyle. As a regular contributor to popular sites like natural news, elephant journal, thehealthsite, naturally savvy, curejoy and MomJunction.com, Aradhana writes to inspire and motivate people to adopt healthy habits and live a stress-free lifestyle.
---
Your May Also Like: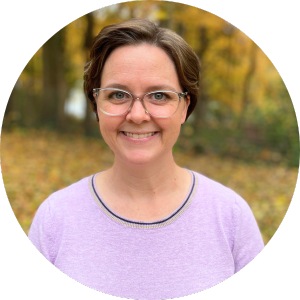 Heather Greutman, COTA
Heather Greutman is a Certified Occupational Therapy Assistant with experience in school-based OT services for preschool through high school. She uses her background to share child development tips, tools, and strategies for parents, educators, and therapists. She is the author of many ebooks including The Basics of Fine Motor Skills, and Basics of Pre-Writing Skills, and co-author of Sensory Processing Explained: A Handbook for Parents and Educators.