U is for Universe Sensory Bin
Affiliate and Referral links are used below to promote products I love and recommend. I receive a commission on any purchases made through these links. Please see my disclosure policy for more details.
I put this really fun universe sensory bin together for my daughter today. We had a lot of fun with it and so I thought I would share it. This post is also part of a really fun alphabet sensory activities series hosted by the Jenny Evolution that you will want to check out.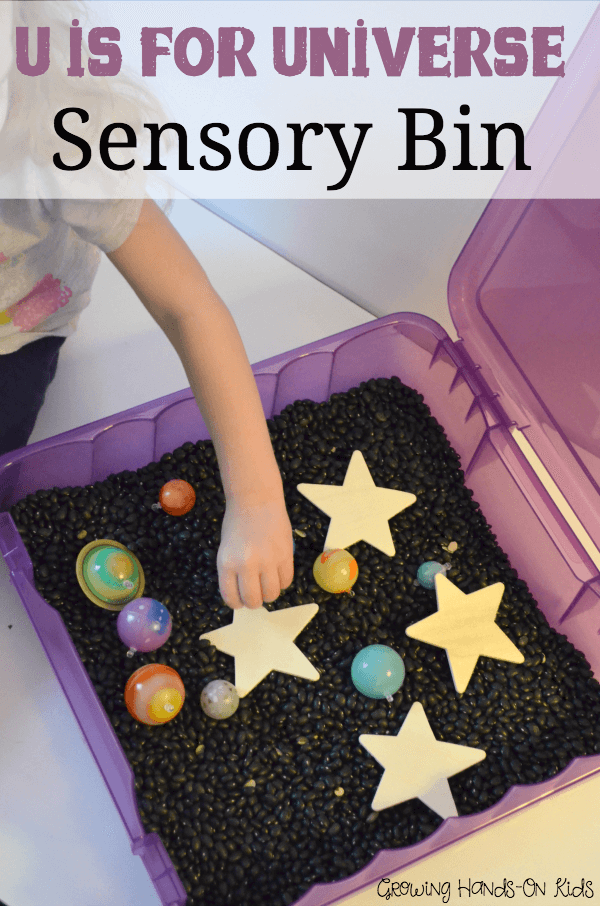 Items Needed for Universe Sensory Bin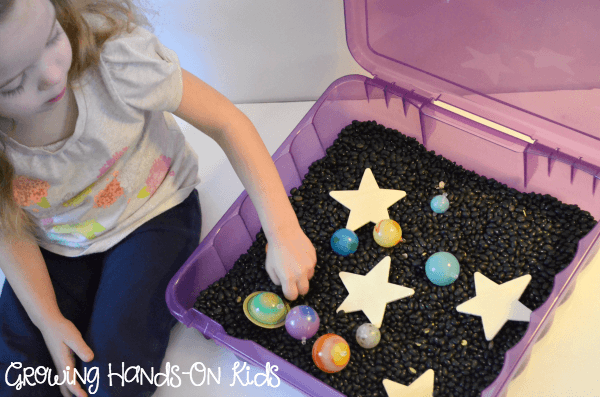 I used two bags of dried black beans and dumped them into the bin. Then I print out the water color planet cards from Hip Homeschooling, laminated them, and placed them under the black beans.
The planets and stars went on top. Then we used the larger water color planet cards from The Kavanaugh Report to match the small cards to as well as the 3D planets.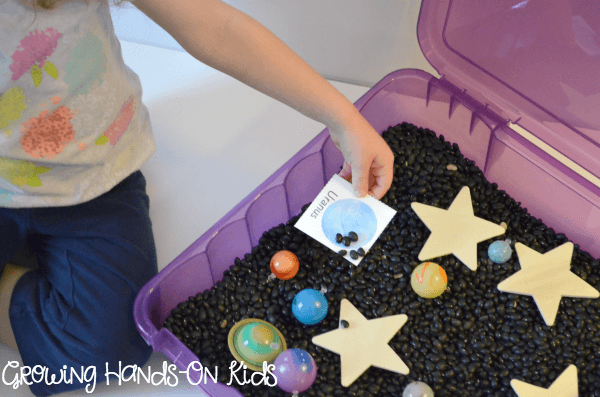 Optional Activities with the Universe Sensory Bin
Pre-Math activity of sorting and matching the planets with the correct cards
Pre-Reading activity matching all the correct planets together with the 3-part cards from Hip Homeschooling.
Sensory exploration with the 3D planets and stars in the dried beans
Fine Motor skills with painting the wooden stars yellow
For more sensory activity ideas, follow my sensory fun Pinterest board.
Follow Heather | Growing Hands-On Kids's board Sensory Fun on Pinterest.
Be sure to check out the Alphabet Sensory Activities series, hosted by The Jenny Evolution  along with their partner site The Sensory Spectrum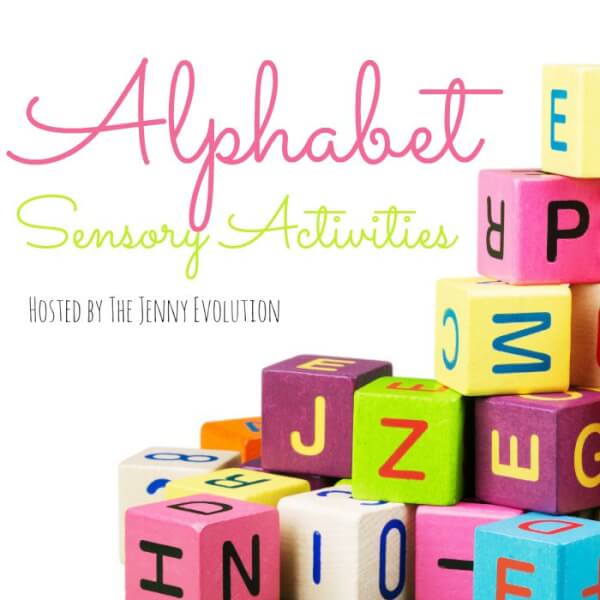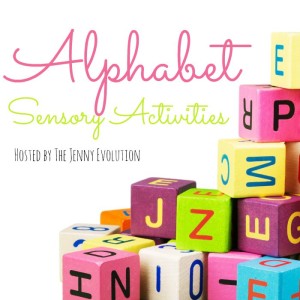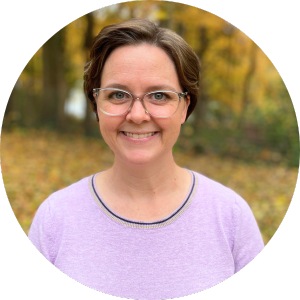 Heather Greutman, COTA
Heather Greutman is a Certified Occupational Therapy Assistant with experience in school-based OT services for preschool through high school. She uses her background to share child development tips, tools, and strategies for parents, educators, and therapists. She is the author of many ebooks including The Basics of Fine Motor Skills, and Basics of Pre-Writing Skills, and co-author of Sensory Processing Explained: A Handbook for Parents and Educators.