Affiliate and Referral links are used below to promote products I love and recommend. I receive a commission on any purchases made through these links. Please see my disclosure policy for more details.
Recently, I teamed up with Jaime from Miss Jaime O.T. to host a live free video training all about pre-writing & handwriting tips and tricks.
We cover all ages from birth to age 5 for pre-writing lines and then age 6 and Kindergarten all the way through high school for handwriting tips.
You can watch the free video training below and I'm also giving access to two freebies, plus we have a coupon code for The Handwriting Book from the Functional Skills for Kids team.
Keep scrolling to watch the video and get all the details!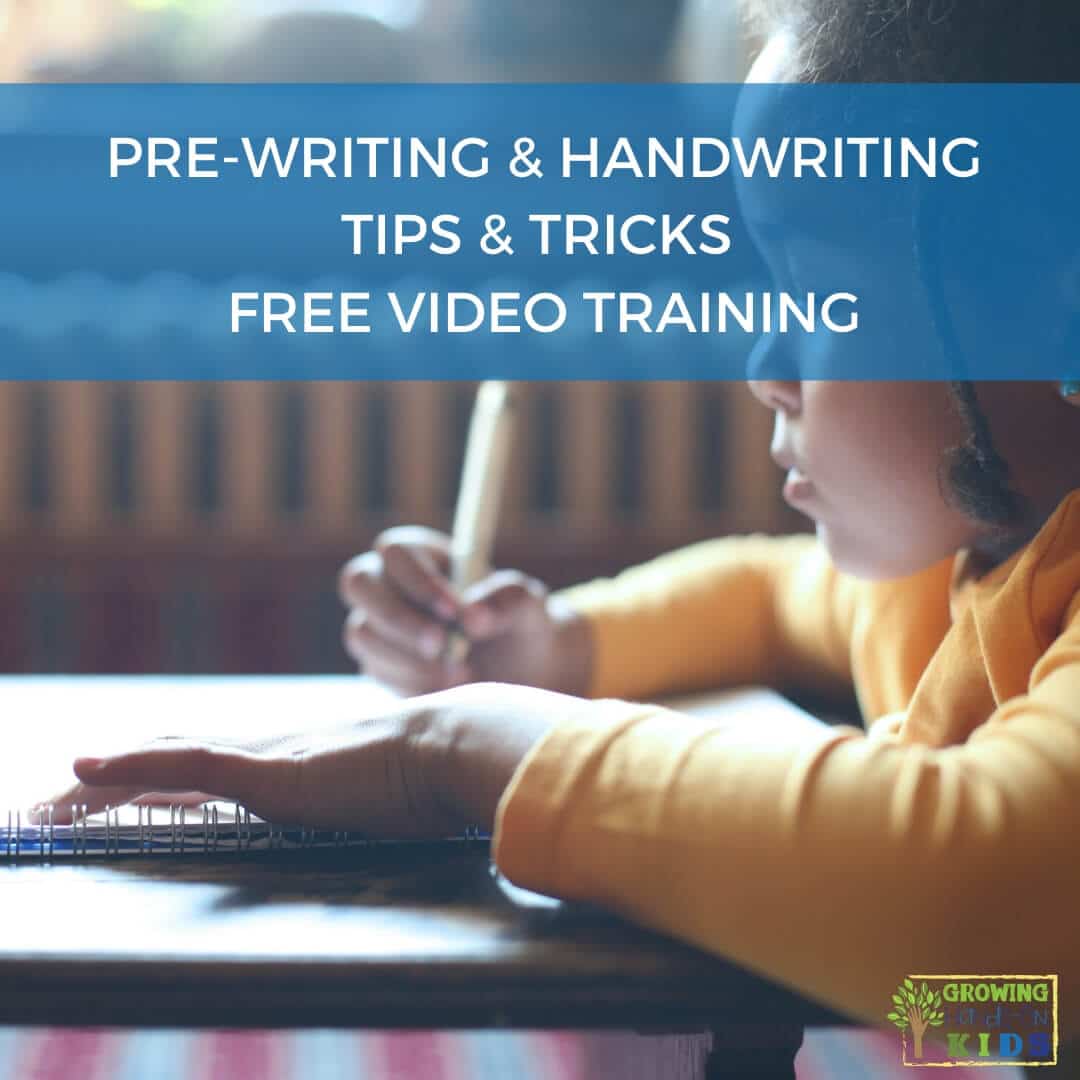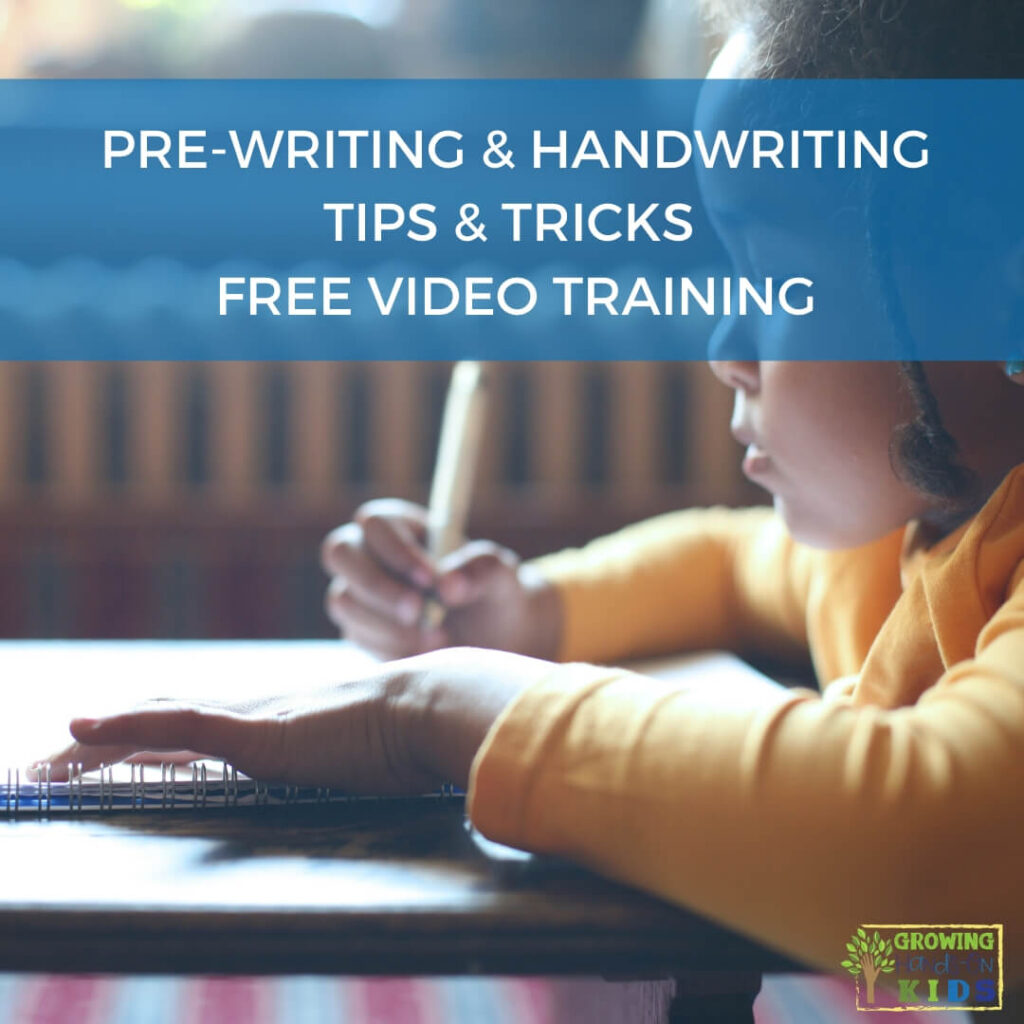 Pre-Writing & Handwriting Tips & Tricks Free Video Training
There are a few ways you can watch the video training. I've embedded the video below right here on my website that you can watch for free.
If you would rather watch on YouTube, you can CLICK HERE to watch this video on YouTube.
Or, you can join our free Hands-On Activity Ideas for Kids Facebook group and watch the original live video along with the comments from everyone who was live with us. CLICK HERE to join the group and access the video.
Free Pre-Writing & Handwriting Tips & Tricks Resources
I have created a special freebie download to go along with this video training. You can enter your email address below and then head to your email inbox to access the download of the two free downloads, plus our 7-page resource slides from the video.
The two freebies are my Pre-Writing Skills Checklist and my Pencil Grasp Development Handout.
Do you need more help with handwriting and pre-writing skills? I've got a lot of resources here on my site for you.
This is my Handwriting Tips and Tricks resource page which links to all my handwriting posts.
And this is my Basics of Pre-Writing Skills resource page that will give you all my posts on pre-writing lines and strokes.
I also have two other resources for you if you are looking to dive a little deeper into these topics.
In my Basics of Pre-Writing Skills ebook, you'll discover the foundational skills needed for future handwriting like sensory processing, gross motor, fine motor, and visual-motor skills. Plus you will get specific hands-on activity ideas for each of these developmental areas, including ways to introduce pre-writing lines and shapes to your child.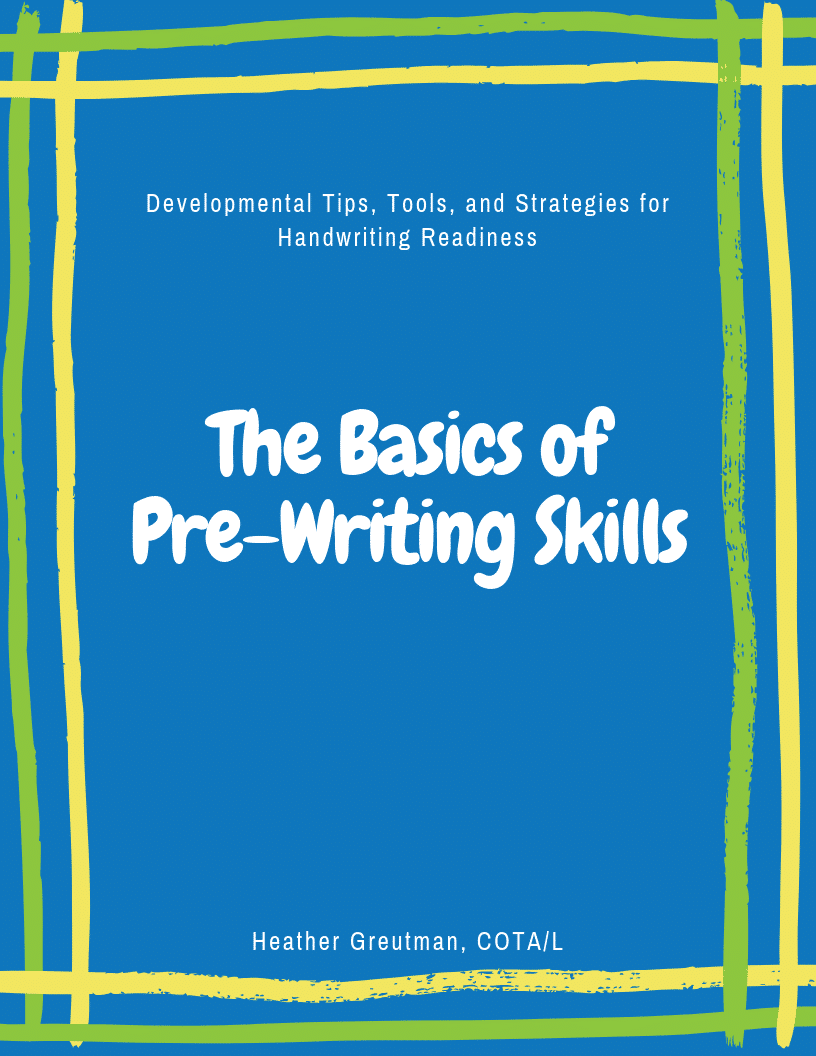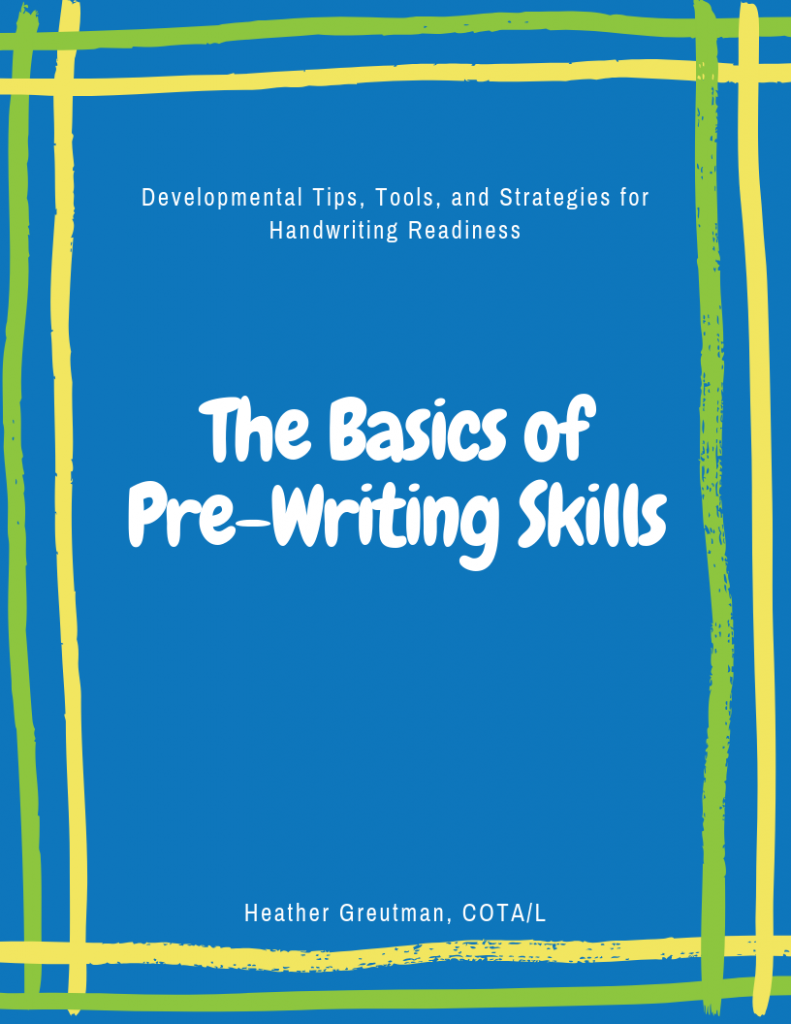 Or, you can get this ebook, plus 3 other pre-writing digital products I have for the low price of $20 with my Pre-Writing Skills Starter Kit.
Build the foundation of skills needed for handwriting success with the prewriting skills digital starter kit. Get a special discount on 4 products that will help you guide and support the kids in your like with pre-writing lines, shapes, and strokes.
Save 50% off this digital download bundle product. Click here to get it now!
I'm also part of the Functional Skills for Kids pediatric therapist team who wrote The Handwriting Book.
For the month of April 2020, we have a coupon code that will get you 20% off The Handwriting Book or anything else in the Functional Skills for Kids store.
Use the coupon code: OTMONTH! to get 20% off you order.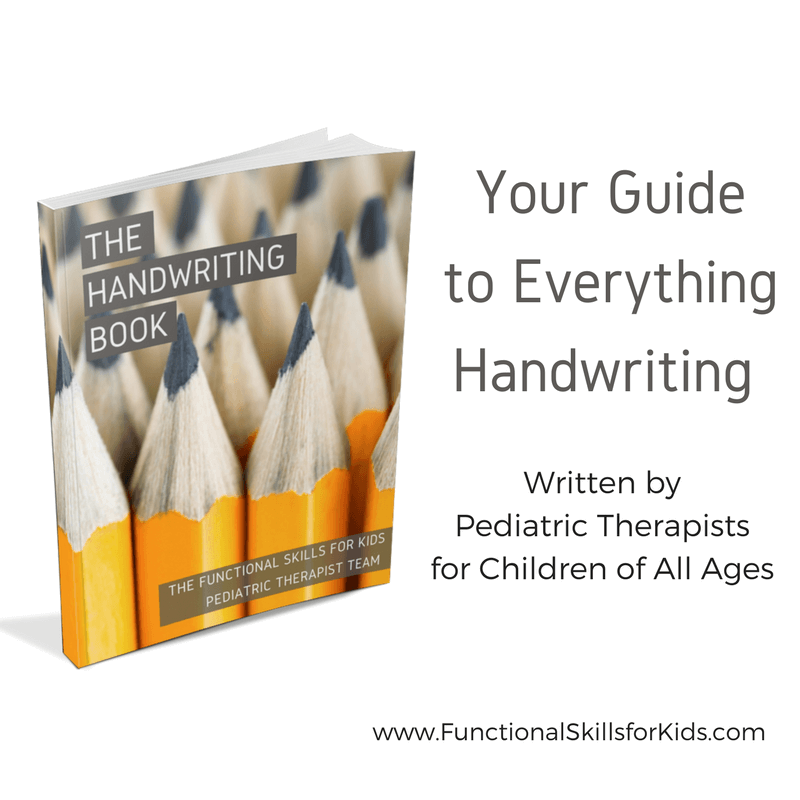 I'd love to hear from you if you have any other specific handwriting or pre-writing skill activities or tips that have worked for your kids. Leave a comment below and let me know!
Happy #OTMonth!