Affiliate links are used below to promote products I love and recommend. I receive a commission if any purchases are made through these links. Please see my disclosure policy for more details.
Since I am a homeschool graduate myself and now homeschooling our two children, I am often asked how to begin homeschooling by friends and family. Recently these questions have been coming more and more as parents are looking to homeschooling as an alternative to public and private school. Today I thought I would share my best tips for first time homeschoolers from my perspective as a homeschool graduate.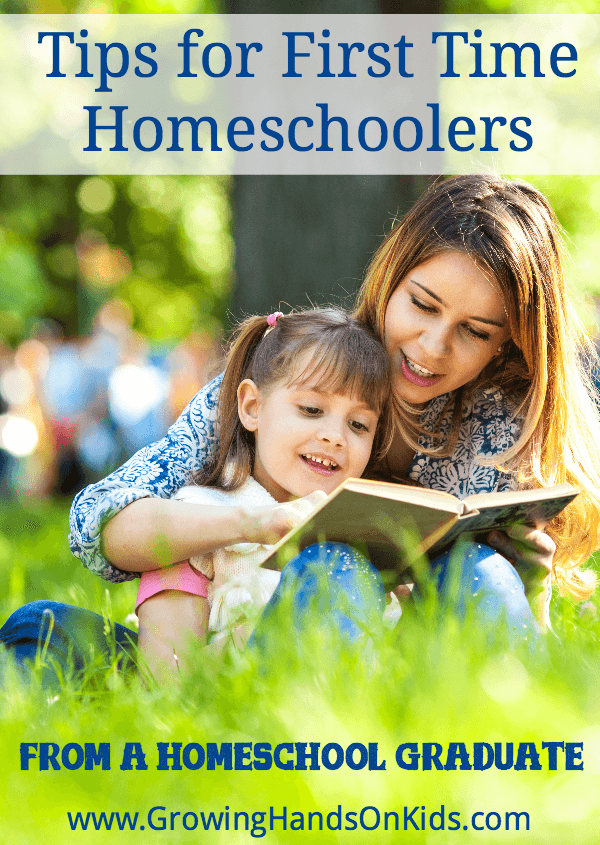 How Do I Begin Homeschooling?
This first question is usually what I get asked by a majority of people. A lot of parents who are looking into homeschooling for the first time don't even know where to start.
What are your state's homeschool laws? How do you need to report that you are homeschooling? Does your state even require you to report that you are homeschooling?
These are some basic first questions that I encourage all parents to find out. A great resource for finding out your state's homeschool laws is to go to HSLDA (Homeschool Legal Defense Association) website and look up the laws for your state.
The next step is to look into your state homeschool association. For Ohio, that is CHEO or Christian Home Educators of Ohio. Your state homeschool association will often times have a ton of resources for you on what you need to report to the state, if you need to do additional yearly testing, what to turn in each year for reports and also deadlines that you may need to meet for reporting. For Ohio, CHEO offers all the documentation you need right on their website.
Another great resource for Ohio homeschoolers is the Ohio Homeschooling Guide and Directory  by my friend Renee of Great Peace Academy. There are tons of resources here from Ohio homeschool laws, to state and area wide associations and groups and also tons of beginning homeschool info including state wide field trip options. I highly recommend this resource for any beginning homeschooler in Ohio.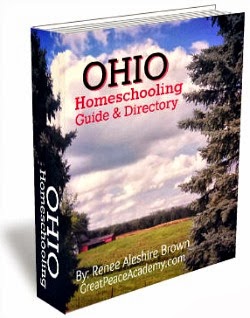 For those not in Ohio, a quick google search of your state "homeschool groups" or "homeschool associations" should give you the information you need.
Support for Homeschoolers
Finding local support is so important. Especially if your family members or others close to you don't support your decision to homeschool, finding people to surround yourself with that are supportive is definitely key. Whether online or in person, there are so many ways you can do this.
Local co-op or homeschool support groups are all over the place. I know in my state of Ohio alone there are hundreds. A quick google search will help you to find them. Ohio homeschoolers, check out the Ohio Homeschool Guide and Directory for a list of homeschool co-op and support groups around the state.
There are also some great Facebook group communities you can join for tons of support. Christian Montessori Network is one for families who are homeschooling with a Montessori approach. There are also many Montessori teachers in this group as well.
Hip Homeschool Moms is another large Facebook group community. My friend Vicki at Simply Vicki has a great post on Facebook resources for homeschoolers as well.
How To's for First Time Homeschoolers
So how do you really homeschool? Do you really need to set up a school environment at home with 8 hour school days?
The best part about these questions and about homeschool in general is that you can set up your homeschool to look and feel like anything you want. Whatever works best for your family and your kids is what you should strive for. This means that your homeschool is NOT going to look like your friends or others in your support groups or co-ops. But that is the beauty of homeschooling, we are free to set up and teach our kids however we want and what works best for them.
I have shared our Montessori inspired tot-school area for this year as well as our tot-school activity and "curriculum" choices, so you can hop over to those two posts to see what I have chosen to do this year.
For more tips, be sure to follow my homeschool board on Pinterest as well.
Follow Heather | Growing Hands-On Kids's board Homeschool on Pinterest.