Affiliate and Referral links are used below to promote products I love and recommend. I receive a commission on any purchases made through these links. Please see my disclosure policy for more details.
If you are a parent or family member with a young toddler or preschooler you have probably been looking for a perfect no-spill solution to your child's drinking needs, especially at night time. Many products and sippy cups we have tried just have not worked for one reason or another. When I had the opportunity to try a LiteCup USA, I was curious to see how it would be compared to others we have tried.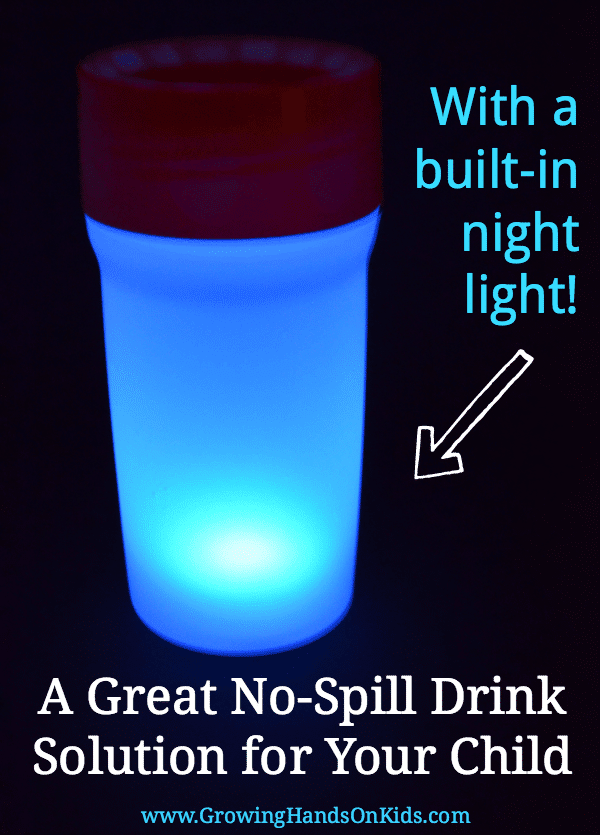 This is a sponsored review on behalf of Chewigem USA. I was compensated for my time and also provided free product for this review. All thoughts and opinions are my own and I was not required to write a positive review. 
Our Experience with LiteCup USA
Our 3 year old daughter Ellie just started wanting to take drinks to bed with her at night. We had tried various sippy cups and she always ended up with wet hair throughout the night or in the morning. When I was given the opportunity to check out the LiteCup  USA I was curious to see just how "no spill" it really was. Many products promise no spills or no leaks and a lot of them end up disappointing.
I showed Ellie the different colors on their website and she chose the red LiteCup. When it arrived she was very anxious to try it. She did get a little frustrated trying it at first because you need to suck on the lid ever so lightly to get the liquid to push through the lid. It's like sucking through a straw but without the straw. This frustrated her at first, but once she got water to come out and figured it out she was very happy with it.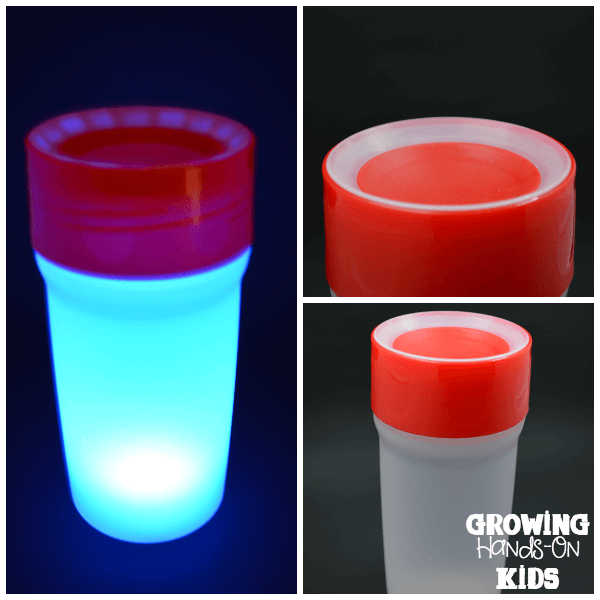 An added bonus with the LiteCups is that at nighttime they also turn into a night light. Of course, Ellie refuses to use a night light in her room even though she is afraid of shadows at times, so when I tried to turn the nightlight on for her she made me turn it off before she went to bed. The button is quite stiff to turn on and off, but this also keeps your child from doing it themselves constantly, which I know would be a distraction for Ellie when trying to fall asleep.
Overall, we have been very happy with our LiteCup. I really like using it on car rides because she does not get water or her juice spilling all over the place.
Here is a quick video you can watch and then I will list some of the added bonuses of the LiteCup below.
Added Bonuses of the LiteCup USA
Dishwasher safe (just make sure you take the battery out of the bottom first)
The nightlight is light sensitive so it won't show in the daytime but will at night.
You can also take out the LED light/battery pack at the bottom of the cup or turn it off.
It has a 360 cup edge which means you can drink it from any area of the rim of the cup.
Increases independence with spill free drinking at night time or day time.
Who could benefit from a LiteCup USA?
Toddlers or preschoolers (or any age really) who need a spill-free solution (due to age or physical abilities).
Children who want or could benefit from a soft blue night light for nighttime to help calm and sooth for bedtime.
To purchase your own LiteCup USA you can visit their website and browse the various colors available. They also have spare bases and lite-packs available if you ever need to replace those items.