Affiliate links are used below to promote products I love and recommend. I receive a commission if any purchases are made through these links. Please see my disclosure policy for more details.
I always find myself in conversations like this:
"So where did you go to high school?"
Me: "Oh I was home schooled."
"You mean you didn't go to regular high school?"
Me: "Nope."
"Not ever?"
Me: "Nope, not till college."
"Wasn't that hard, didn't you miss anything?"
Me: "If you mean did I miss bullying, having to keep up with all the latest fashions to fit in, trying to be someone I am not to have friends, being exposed to drugs, s*x, alcohol and other things of this world, then nope didn't miss a thing!"
Well okay, so I usually don't say that last line, but I am definitely thinking it.
What people usually mean by that question is did you miss going to prom (I don't dance and I "Kissed Dating Goodbye" in my teenage years), did you miss being in sports (never played sports on a team in my life, really never had any desire to), or did you miss seeing friends every day?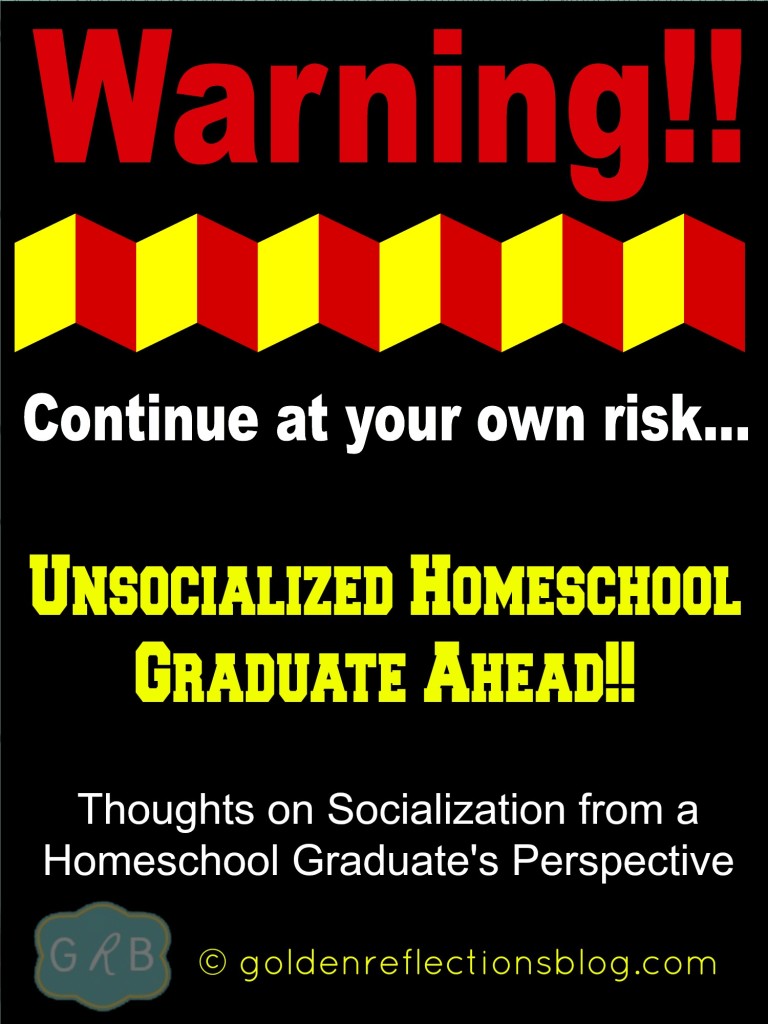 We (Homeschoolers) Really Do Turn Out Okay!
You would think that in a world full of homeschool graduates, many of whom get into top colleges, win national spelling bees, and score way higher on all national and state tests that people would realize that the socialization question really is obsolete now days. But because we spend all day with mom (or dad) and siblings, instead of in a school room with 1 teacher to 25+ children we suddenly aren't socialized!
My parents decided to homeschool my brother and me for religious reasons, mostly. They faced opposition from family, no one else in the family had ever been homeschooled. In fact, my mom was the first person on her side of the family to even get a college education. But they carried on. By homeschool family size standards we were micro-sized, just my brother and myself. My mom homeschooled us from KG all the way through high-school. We belonged to a large homeschool support group in our area that provided field trips, state testing (an Ohio requirement) monthly support group meetings, and just general "socialization" time. We also had our local church family, many of whom also homeschooled. We spent many weekends and also weekdays with various church friends and families. A small group of us even started a local healthy cooking school that we provided free of charge in one of the families's homes. Eventually this reached the eyes of one of our church's worldwide satellite TV channels and they asked us to come tape 6, 1/2 hour cooking shows for their network. Talk about an awesome homeschool field trip! You didn't know I was a TV star did you! 😉 All kidding aside, there were many things we did as homeschoolers that we would had never been able to do if we went to public school.
At 16, my mom began running out of things for me to do, so she enrolled me in our local community college where I took English, Math, and History classes. I also started working part time at a local hospital to help earn money for college. When I graduated in 2006 from college, I had zero debt!
I like to think I turned out okay being homeschooled!
I graduated in 2006 with a degree in Occupational Therapy Assistant.
I married my college sweet heart, my one and only boyfriend (kissing dating goodbye pays off!)
We have a beautiful little girl!
I actually have friends! (one of my dearest friends I have known since I was 14. We text almost every day, and now our families are growing up together. She blogs too: Sarah's Heart's Home).
So Why All the Socialization and Homeschooling Questions?
A lot of people question what they don't know. Amazingly, even with the growing number of homeschool families and homeschool graduates, people still act shocked when they find out I was homeschooled. Maybe I don't act like the supposed sheltered homeschooler they have in their minds. Whatever the case may be, I always enjoy sharing my homeschool experience with people and also telling them that we plan on homeschooling our daughter. Second generation homeschoolers here! 🙂
My mom has always said I have more friends than she ever did growing up in a public high school. My husband only talks to 1 or 2 of his high school friends (he went to private Christian school). Funny enough, I have become friends with a couple of his high school friends and actually talk to them and see them more than he does! He always says he lives through my social life.
Not only have I always had lots of friends, many of my friendships have grown from my teenage years and are still going strong. Unless you really had a close group of high school friends, I have a feeling not a lot of people can say that.
So if you are thinking about homeschooling, don't let the big s-word, socialization scare you into not trying it! And if someone questions you about socialization again, just drop a few of these big homeschool names on them and see what they say!
Venus and Serena Williams (Tennis Pros)
Sandra Day O'Connor (First woman as a US Supreme Court Justice)
Tim Tebow (Football Star)
Thomas Edison (Inventor)
Bethany Hamilton (Soul Surfer)
Franklin D. Roosevelt (President of the United States)
Michelle Kwan (Professional IceSkater)
George Washington Carver (Scientist)
Dwight L. Moody (Religious Leader)
Laura Ingalls Wilder (Writer)
Resources: 10 Celebrities that Give Homeschooling a Good Name & Famous Homeschoolers 
Oh and my family members who were so against my brother and I being homeschooled, now are our biggest fans!
Blessings,

This post is part of the following Blog Hop at iHomeschool Network. Click on the graphic below to see a list of blogs posting about Socialization and Homeschooling today!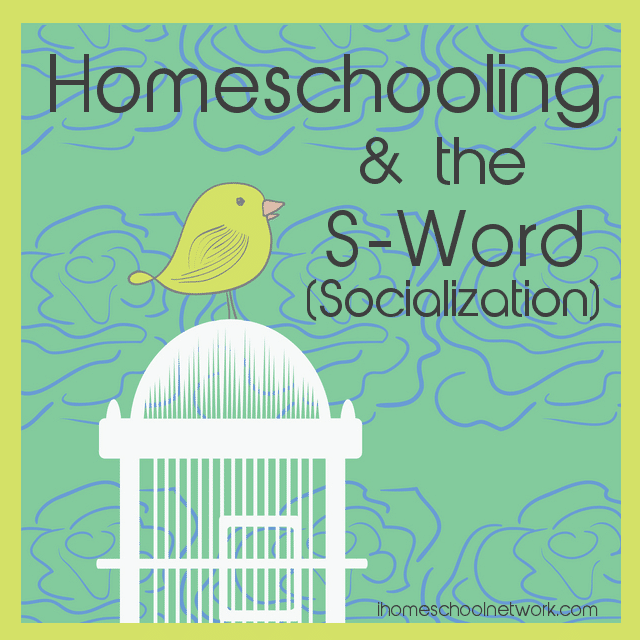 I want to know ——> Are you thinking about homeschooling? What is holding you back from homeschooling? Let me know in the comments below!