Affiliate and Referral links are used below to promote products I love and recommend. I receive a commission on any purchases made through these links. Please see my disclosure policy for more details.
For a special Christmas activity at work, I had one of my behavior/special needs classrooms make some handmade cinnamon Christmas ornaments. I always enjoy doing something special during Christmas that is fun, but still working on some great skills that the kids are working towards.
For this classroom, many of the kids had behavior issues along with their special needs diagnosis. We worked on taking turns, listening to directions, and also fine motor and sensory issues that many of them have.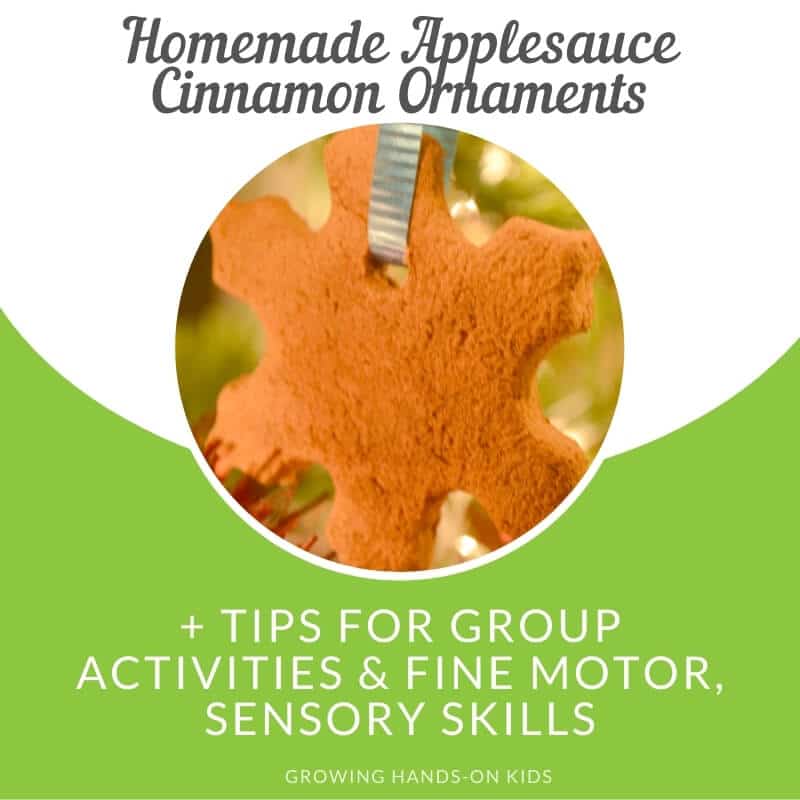 Homemade Cinnamon Christmas Ornaments
Ingredients:
2 cups applesauce
2 cups ground cinnamon
Directions:
This recipe is equal parts applesauce to cinnamon. 2 cups of each will give you 10 servings. If you need more, make more, need less, make less. Mix both together until it holds its form. Then put it on a cookie sheet and roll with a rolling pin until about 1/2″ thick.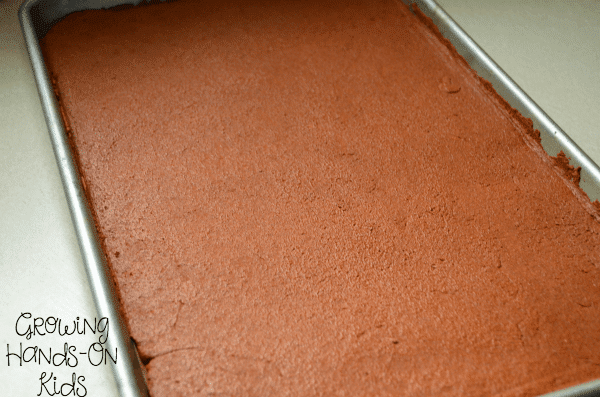 Then use cookie cutters for your shapes. Make a hole in the top of the shapes with a toothpick so you can hang them. Let them dry for up to 3-4 days, depending on the size. Then hang and enjoy the wonderful smell.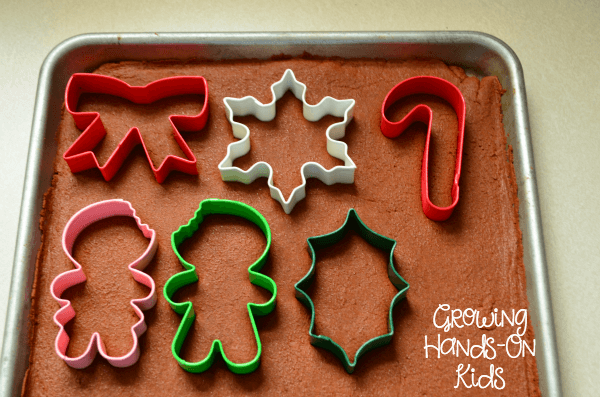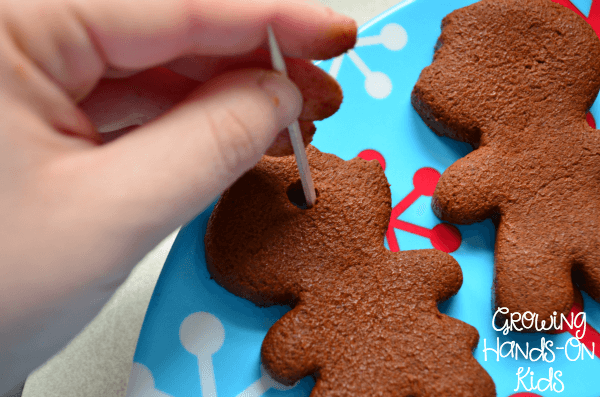 And the end result.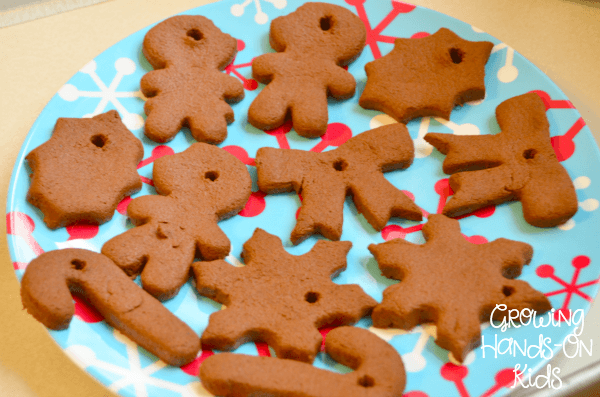 Fine Motor, Sensory, and Life Skills Addressed
Fine motor skills (Hand strengthening, endurance)
Eye hand coordination (using the tooth pick to make a hole in the top of each ornament)
Bilateral Coordination (using the rolling pin and cookie cutters)
Cooking Skills (measuring, mixing, following written directions)
Following Directions (written and verbal from adults)
Sensory (smell and touch)
Heavy Work/Proprioceptive input (mixing the dough with a spoon, or kneading by hand).
For the group activity, I made sure I explained the directions and what was expected of each child during the activity. These children needed structure, so in order to help prevent meltdowns, we went over the entire activity beforehand and I also asked the kids to repeat directions to me.
We had one child who had a meltdown during the activity, however, he was also having a very rough day in general, so I feel like there was really nothing different I could have done.
A great activity to work on some great skills while having fun during the Christmas/holiday season.
Follow Heather G. | Golden Reflections Blog 's board Holly Jolly Christmas on Pinterest.

You May Also Like: