Affiliate and Referral links are used below to promote products I love and recommend. I receive a commission on any purchases made through these links. Please see my disclosure policy for more details.
I am sharing a Fall Tree Decorating Craft which is perfect for fine motor skill practice or a fun fall scooter board activity. I used an activity similar to this one a lot when I worked with special needs children as an Occupational Therapy Assistant in the schools.
What is great about it is that you can use the tree trunk over and over again for other fall fine motor activities or just switch out the decorations to use for a winter project or activity. There are free printables for the tree trunk and leaves with color and black and white versions available!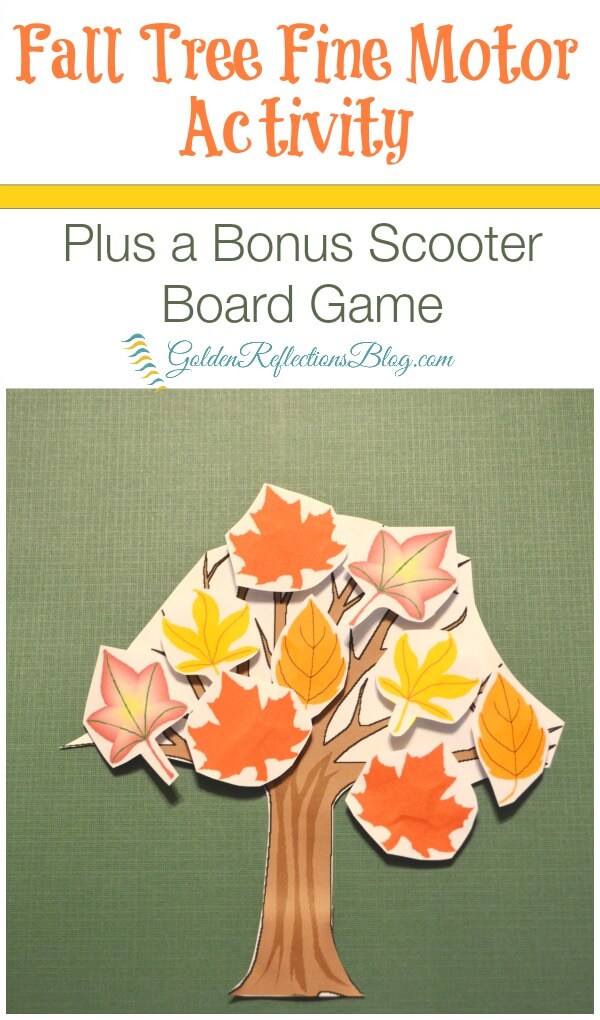 What You Will Need for Fall Tree Decorating Craft for Fine Motor Skills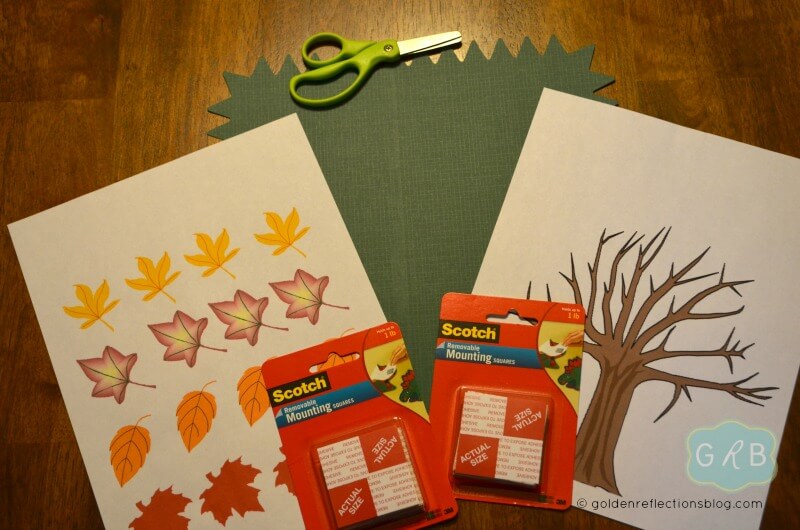 Directions:
Print out the tree trunk and fall leaves printables. I used the color option, but you could use the b/w option and then have your child color them, great time to practice proper hand grasp on their crayons and also visual motor skills of staying inside the coloring lines.
Cut out each shape and the tree trunk. I cut along the lines on the base of the trunk and then just cut in a large circle around the branches, leaving some white paper. If your child needs a visual for cutting simply take a yellow highlighter and draw a circle around each leaf and the tree trunk so they can see where to cut.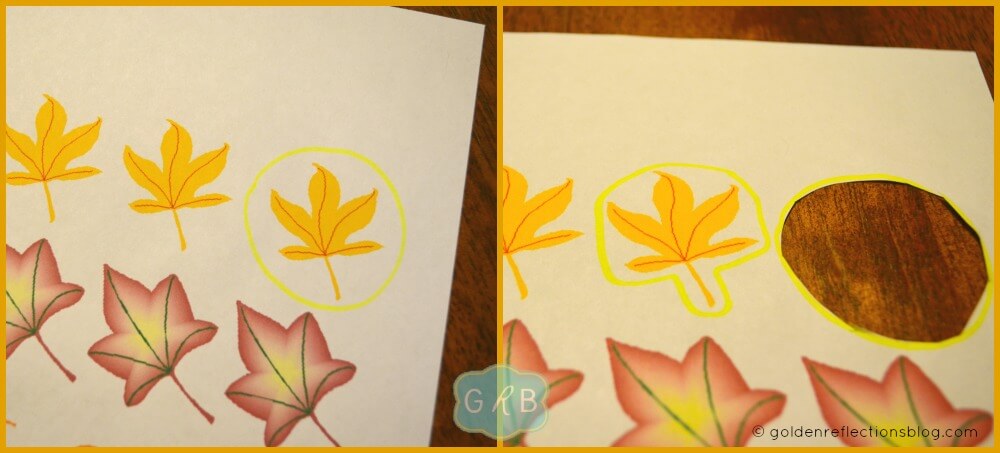 Cut a strip of velcro in half and then cut it into small squares. If your child is a good cutter, you can have them do this part. If they are young and inexperienced however, you will want to do this. You could also use velcro dots instead.
Use glue or mounting strips to place the tree onto a piece of construction paper or scrap book paper. I like using the scrap book paper since it is sturdier.
Put a piece of velcro on the back of each leaf, then place another piece of velcro onto of that piece.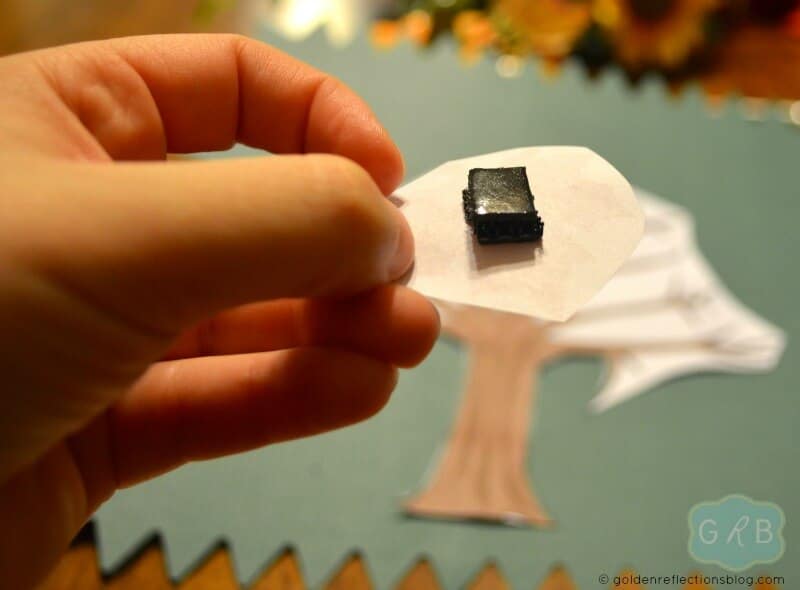 Place the leaves velcro side down where you want them on the tree.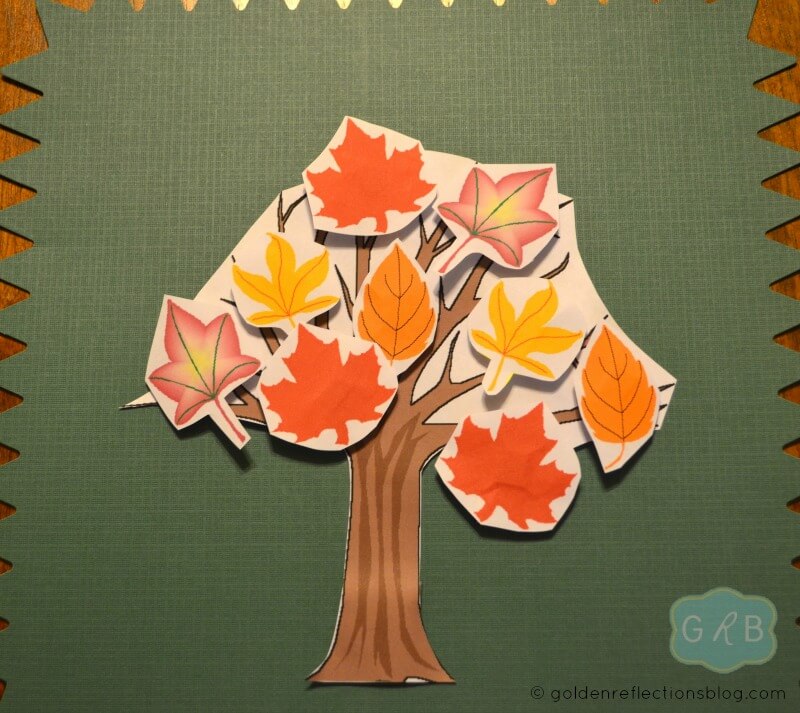 Once you have all the leaves where you want them, then you can take them off, but leaving the velcro spots on the tree trunk.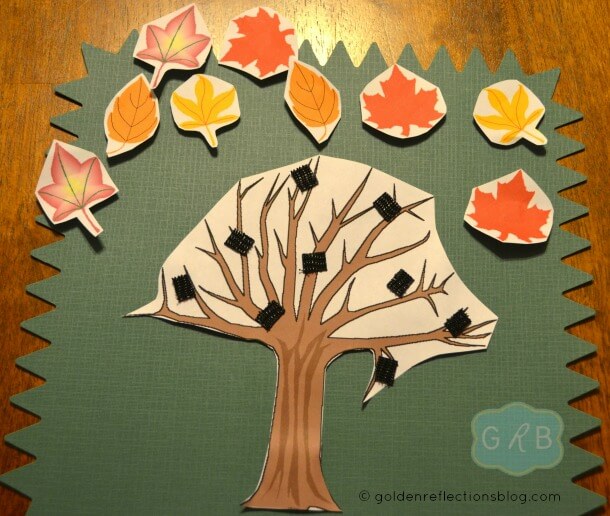 Scooter Board Activity Using Fall Tree Decoration Craft
For the scooter board activity, you will need a small scooter board like this one below. I purchased this on Amazon for under $20.


Hang the tree trunk on a wall in a room with enough area to ride on the scooter board.
Have your leaf pieces, the scooter board and the child on an opposite side of the room. Have the child get stomach down on the scooter board and give them one leaf.
Then they push themselves on the scooter board over to the tree trunk on the wall and place one of the leaves on a piece a velcro, then scoot themselves back to you to get another leaf. You can have some fun music in the background as well.
I did this scooter board activity with my kiddos in Occupational Therapy all the time, they loved it!!
Skills Used in Fall Tree Decorating Craft and Scooter Board Activity
Cutting skills (remember to have them use a thumbs up position on the scissors and paper)
Hand grip strength (coloring, scissors)
Proper Hand Grasp (on crayons, refer to my age appropriate hand grasps post)
Eye-Hand Coordination (placing velcro on leaves and tree trunk)
Visual Motor Skills (coloring, using scooter board activity)
Trunk strength/tummy time (if using the scooter board activity)
Bilateral Coordination (scissors, coloring, scooter board activity)
Be sure to follow my 10 Days of Fall Fine Motor & Sensory Activities series. And you can find more ideas on my Fall Fine Motor Pinterest Board.
Follow Heather G. | Golden Reflections Blog 's board Fall Fine Motor Activities on Pinterest.